When a colleague of mine told me that her husband was writing a book I was so excited! I continued to ask how the book was going and when it would be done throughout the time it was being written. I've read quite a few self-help books and I was anxious to be able to read the final copy and was curious as to how it would be. When I received my copy not only was I excited-I was jumping, literally, with joy. I felt like I knew someone famous! Not only did I have a copy of a book written by Van Benson-my copy was signed. I am so excited to finally share a book review of Making Conscious Decisions by Van Benson.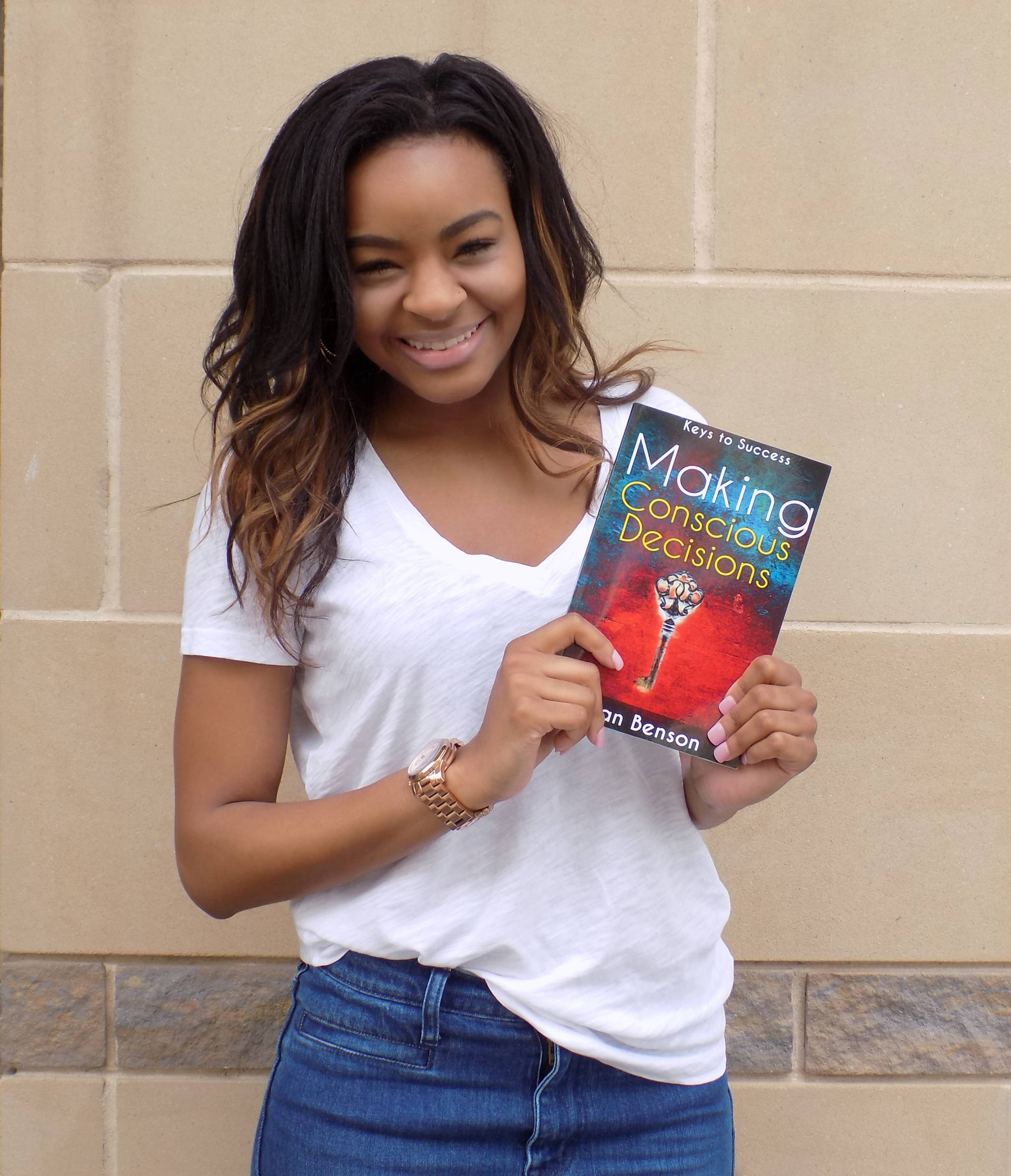 Upon first opening the book I liked it for one reason-the language was relatable. The first sentence reads
"Habits are a part of everyday life."-5
Me, being someone who is a planner & likes knowing everything- I have a habit of overthinking every bit of information I know. So of course, I agreed with this sentence. Making conscious decisions is not only a self-help book, it is a book that is relatable in the essence that it gives you tools to create good habits, tips on how to carry them out, and ways to help yourself become successful.
"Creating good habits allows you to do the things that build a peaceful life without thinking about it."- 6
One thing I loved about this book is that I couldn't stop picking up my highlighter. There are so many sentences that are just so good and quotable- you can't help but highlight, reread, and jot them down in your memo section of your iphone. Another amazing thing about Making Conscious Decisions is that the book is interactive- there are pages for notes & blank white space to write your thoughts down throughout. It is even encouraged within the text to "take a minute & jot down" things that are pertaining to what you are reading. This allows for not only a more through understanding of what you are reading at the time, but allows for a serious evaluation of the decisions and habits that you are making in your life & how they affect you-both positively and negatively- whether you realize it or not.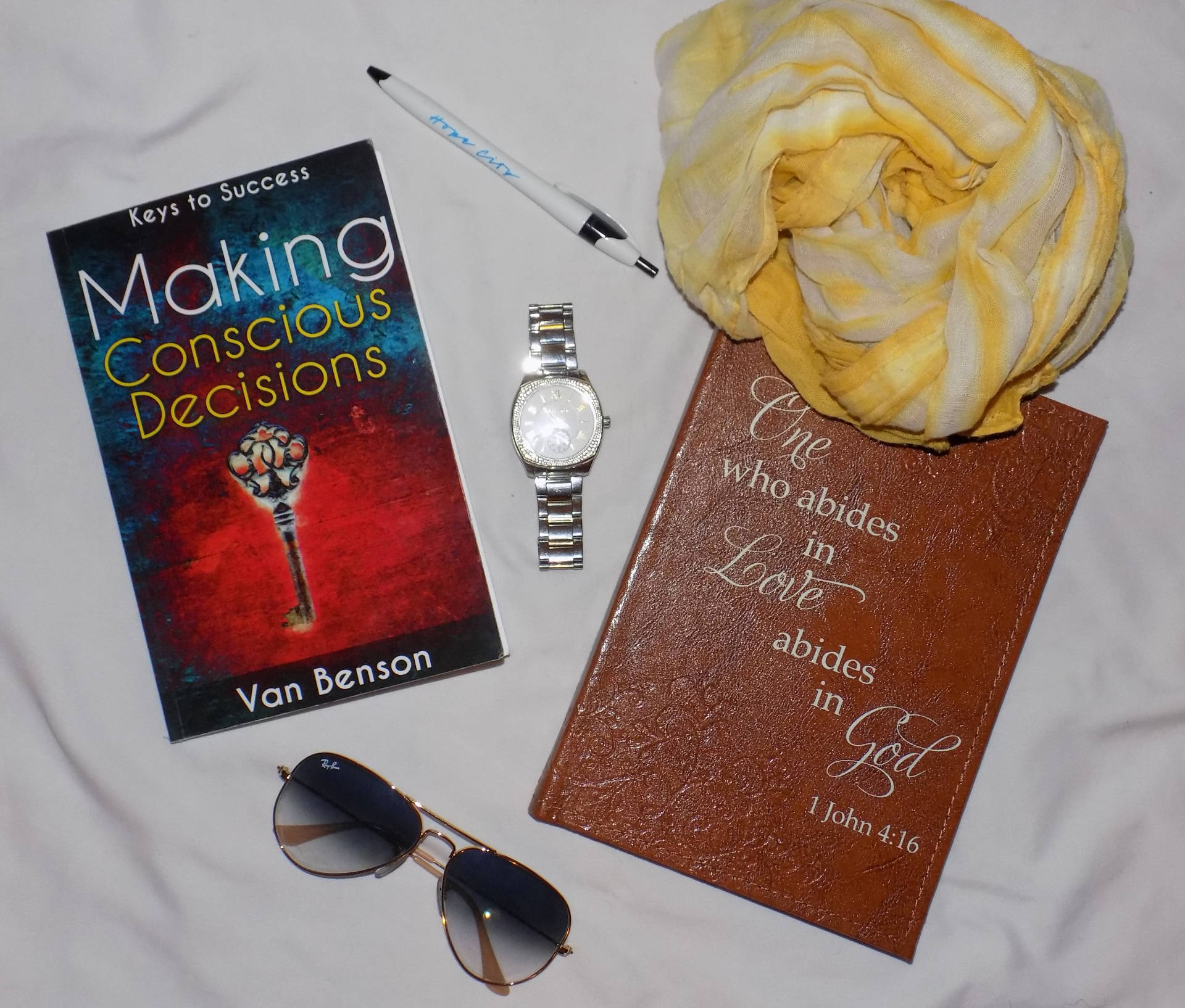 One of my favorite parts of this book was when Van was referring to your subconscious mind as a garden. He refereed to thoughts as seeds that were planted into your life, and spoke about thinking positively in order to succeed. This statement is so real I couldn't help but reflect on the phrase "your words have power." It is always said that words you speak, both positive & negative, have power over your life. I never considered the fact that this is also true for our thoughts. It goes on to explain how your mind is the seed of great change & that pushing yourself out of your comfort zone will make you more successful over time.
" Fear is overcome by action. No matter what you want to achieve, you are going to have tough times. You are going to have people tell you that it can't be done." -82-85
Needless to say, this book is great & I highly recommend it to anyone who has any habits they want to change, or even to someone who wants a quick and easy read that is both helpful & inspirational. With things at the end such as apps that can help you manage time & get rid of bad habits, this book is one I will be sure to read again.
"Success does not happen overnight No one wants to think about failure. But, realizing the importance of failure is an important lesson to learning how to become successful. Often, success comes on the other side of failure."-Van Benson
You can pick up Making Conscious Decisions here.