I am so excited to get started on this month's series with Roma Boots! I had the pleasure of visiting their headquarters, located in Dallas,Texas, and met with their CEO, Samuel Bistrian. Not only did I learn about the mission and products of Roma, but I also gained some amazing insight as to what it truly means to be successful. Before going to this interview, I had no idea what to expect. I was greeted with warm smiles & genuine people who had one mission in common- to help others. Not only does Roma have an amazing cause, they strive to continue to give back and enlighten the lives of so many individuals around the world.

Roma Boots: Who they are & why they started
Roma Boots was founded by Samuel Bistrian to help impoverished children in his home country of Romania. Samual came to the U.S as a refugee, moved around for a little bit, and eventually moved to Texas. He always had a heart for giving, and spent much of his free time in college giving back to those in need. Samual graduated and began working at Neiman Marcus, where he was blessed with the opportunity to meet TOMs founder, Blake Mycoskie. Wanting to combine his love of philisophy & fashion, it  was then that the journey of Roma Boots began. Since its launch in 2010, Roma has been featured in Forbes, Harper Bazaarr and Modern Luxury, just to name a few.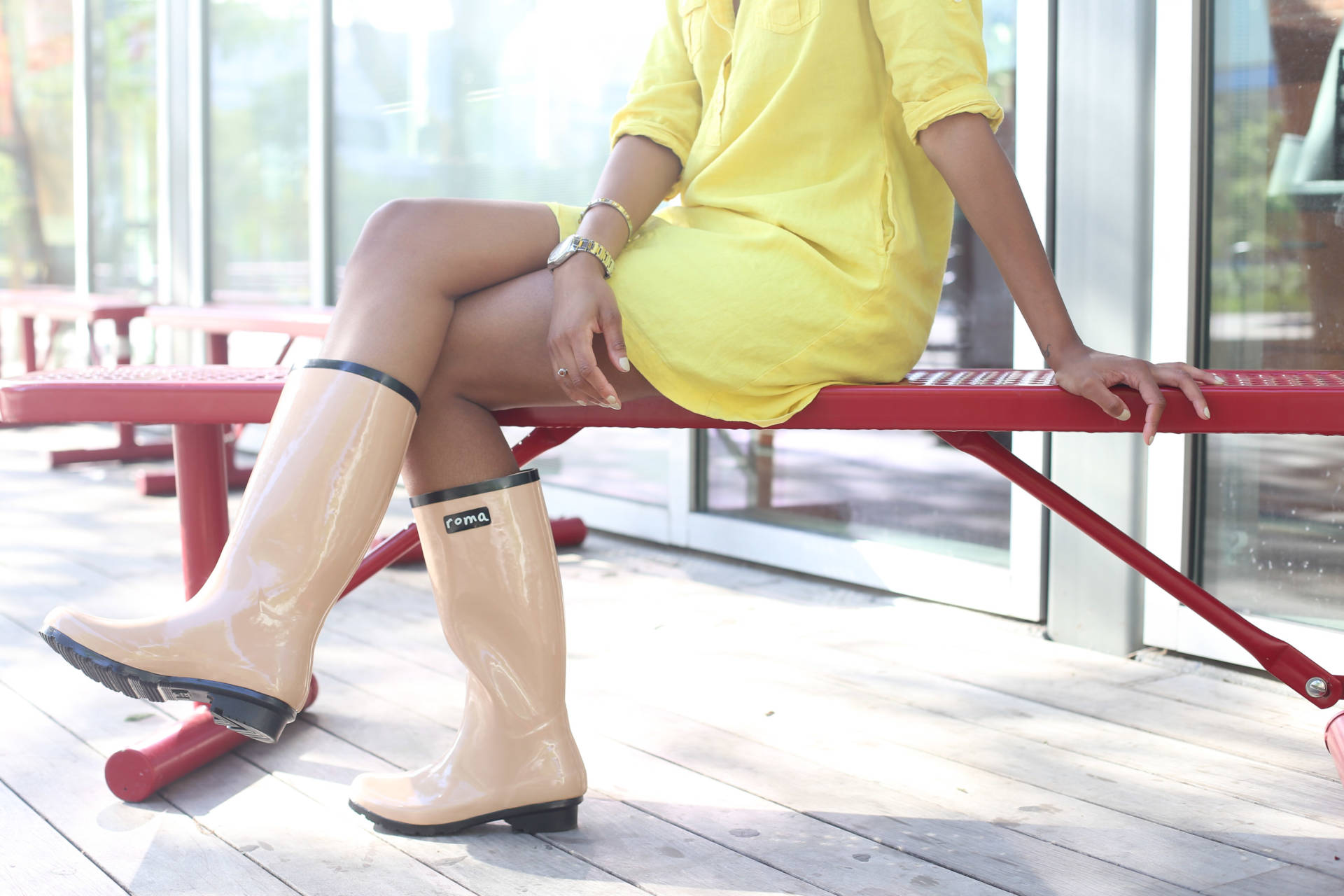 When I asked Samuel "Why rain boots?", his answer was simple- "They're cute & practical." Rain boots allow children to have durable shoes for harsh weather, including both rain and snow. Roma boots began with a vision of one individual wanting to help others, and has led to children in over 25 countries having shoes to wear and a little color added to their lives. The company now operates in Dallas, Texas & products can be found all over the U.S.
Some photos & textual information from  Roma Boots
"There's an awakening in the young and modern to help-they all want to start something that matters."- Samuel Bistrian