2017 is over and I am determined to end the year more prepared than ever! I already got my agenda for next year all ready to go, have set my goals  by month & have determined some things (& some people) that will for sure need to go, ha! For the first time this year, I started listening to podcasts. Some of them I love and for sure will continue to listen to them next year. Others, not so much and I am beyond ready to let them go. Below are the 5 podcasts that I will be bringing into 2018 with.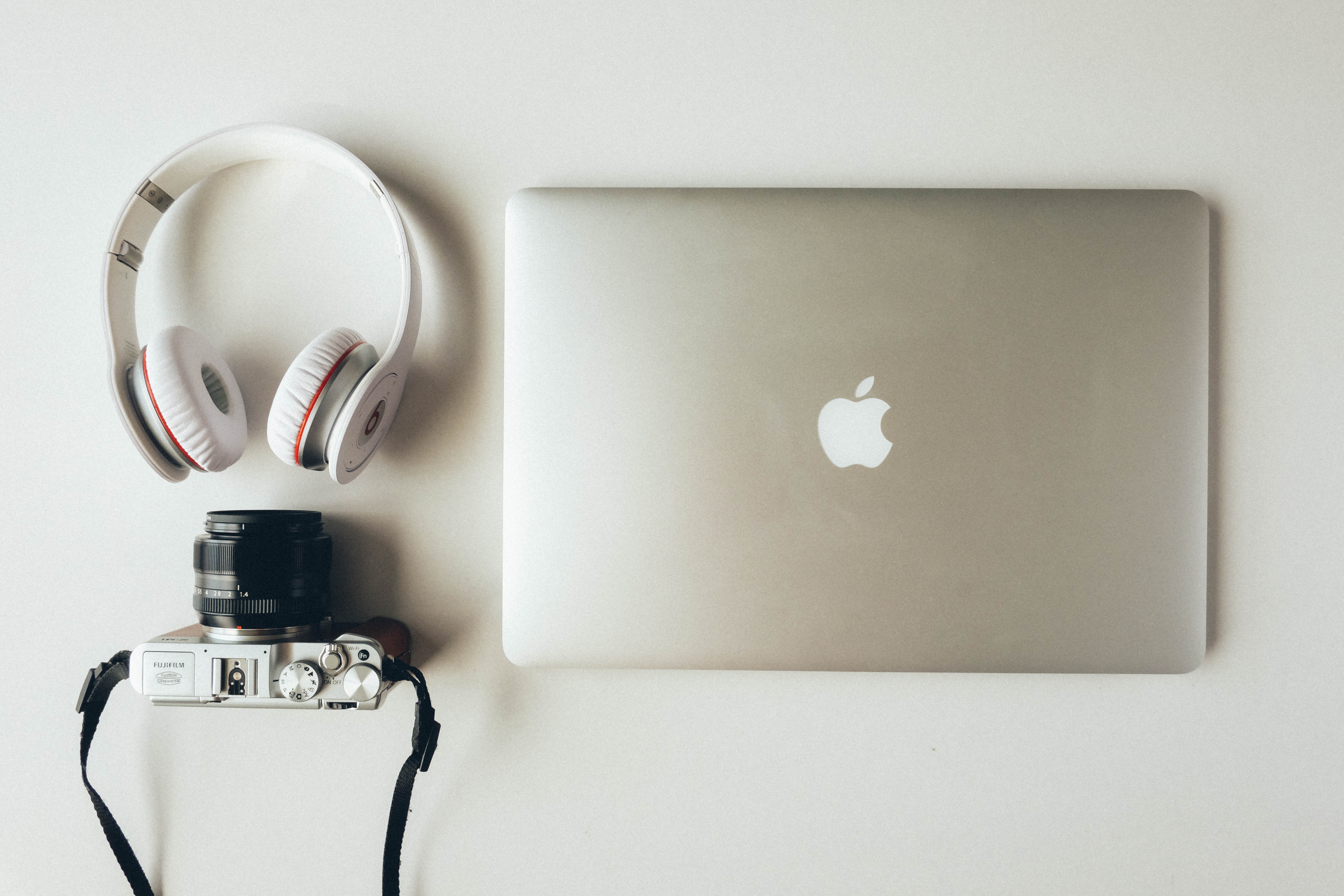 1. Elevation Church Podcast with Steven Furtick
I am a huge fan of Steven Furtick! I always said if I was move to NC, hands down that it the church I would attend. Although I love my home church here in the H, I love this podcast and listen to it on a weekly basis. I love how Steven is always so real, he says whats needs to be said and doesn't beat around the bush. There are some of his podcasts that are so good I make sure to listen to them twice, and almost all of them I share with at least 1 friend. This is one of those podcasts that is my go to when I'm having a down day, a good day, or even just a day. Whenever I turn one on, I always get something out of it, regardless of the topic
2.  Brown Ambition with Mandi and Tiffany
I can be the first to admit that I hate watching the news! The news is so depressing, something bad is always going on. Due to my neglect of the news (totally a bad habit), I am able to get a sliver of what is going on from this podcast. I started to listen to Brown Ambition during last summer when I was doing Tiffanys online budget challenge. I came across podcast randomly I think, but am so glad I did! It's so good,  both of these women drop pearls during every episode. Although they are both very opinionated- they are both also very successful and educated, so hearing what they have to say about world events always interests me. In addition to world events, they  both also shed some light on the things that are going on in their personal lives each episode too, so that's always interesting as well.
3. Myleik Teele's Podcast
I started listening to Myleik only because one of my best friends wouldn't stop talking about her (thank's Jas!). Myleik is the CEO of Curlbox, a subscription box for hair products. Whether you are black, white, blue, whatever- there is no denying that this podcast is fab! Myliek talks about everything from business to relationships and anything and everything in between. She has episodes where she answers questions from her readers, all of which are extremely interesting, as well as has episodes where she interviews someone that she knows personally. One thing I really appreciate about this podcast is Myleiks openness to talk about her personal experiences. Although I am subscribed to her podcast, I do save most of her episodes so that I can listen to them later.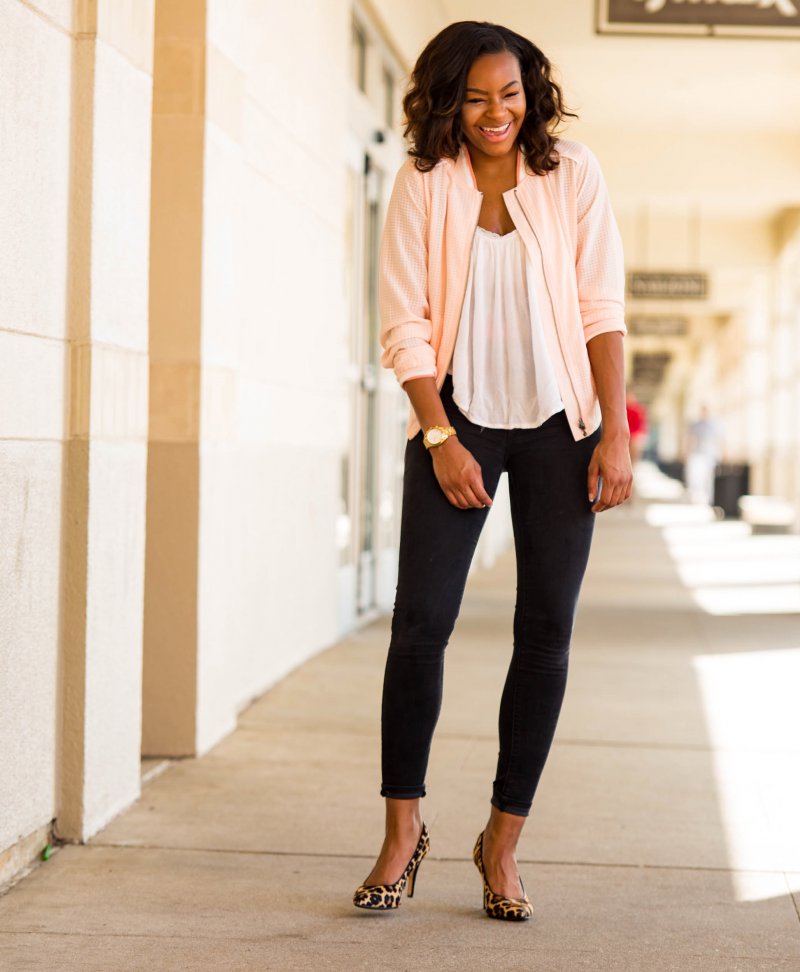 P.S.- Deets about the outfit above can be found here!
4. Oprah's SuperSoul Conversations
I'm gonna be honest..I just started listening to this podcast a few weeks ago (haha!). I do love it though..it has  such a self-help, pick me up, type of vibe that we all need sometimes. Oprah interviews different people who then shed some light on their personal experiences, as well as some topics in which they are expertise in.  Don't have much to say about this podcast, because like I said I just started listening to it. It is good though, so I will continue! If anything changes..I will for sure to let ya'll know!
5. Dreams in Drive
I have dedicated 2018 to a year of focus. Dreams in Drive is for sure one podcast that will def help me do that! I started listening to this podcast early last year and love it! I don't listen to each episode, but listen to the ones that pertain to me personally. Each one (episode) features a different entrepreneur- some who have made it, some who are in the process, etc. I love how at the end of each podcast, the interviewee shares 3 things that they have used, or are using, to succeed. This podcast is great for anyone who is serious about achieving their goals this year & wants to hear from others who are doing the same!
Photo Cred: #WOCinTech
All of the above are hands down my go-to's! I listen to at least one of them a day, most days I listen to a few of them. I have my favorite episodes of each saves on my phone, and try to listen to those as often as I remember. I do listen to other ones too though, just not as consistently. The podcasts below are not in my top 5, but they are so good I couldn't not mention them. Each are good for different things & for sure are in my top 10:
Bronzeville– A good podcast if you are looking for a story line. With a story as interesting as this, I for sure had a hard time listening to it at work, so I saved this one for drives, at nigh, etc. Produced by Lawrence Fishbournes and Larenz Tate, there is no denying that this one is good! Set in Chicago, this podcast has an old fashioned flare and has you wondering what's going to happen next! The series is over, so this would be a good one to listen to early in the year just for something fun
Dr. Tony Evans– Love him and his teachings! I again, don't listen to him at work- only because I always find myself stopping my work to take notes on what he is saying. A for sure good one, and a must if you plan on bringing in the new year the right way.
The Dave Ramsey Show Podcast- I listen to this one only when I need some "budget motivation". Budgeting is not the most fun, but is definitely worth it (and responsible, and necessary) as this podcast always reminds me.
Well there ya go..the top 5 (really 8) podcasts that I am continuing into the New Year. All of the ones above have been beneficial to me, one way or another this year and I'm confident that they will next year as well. Be sure to at least give one of them a try- I promise you won't be sorry!
Until Next Time!
-B