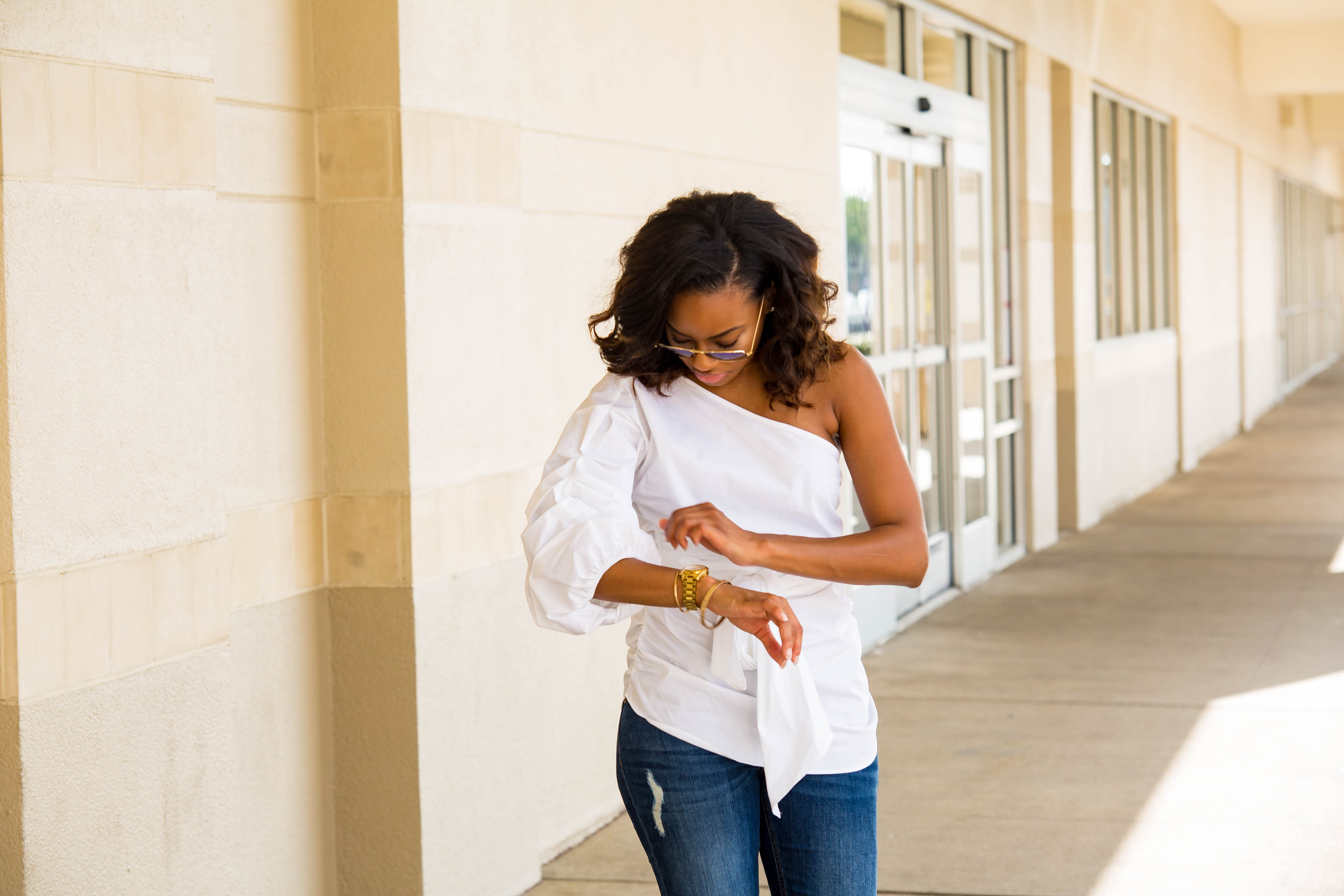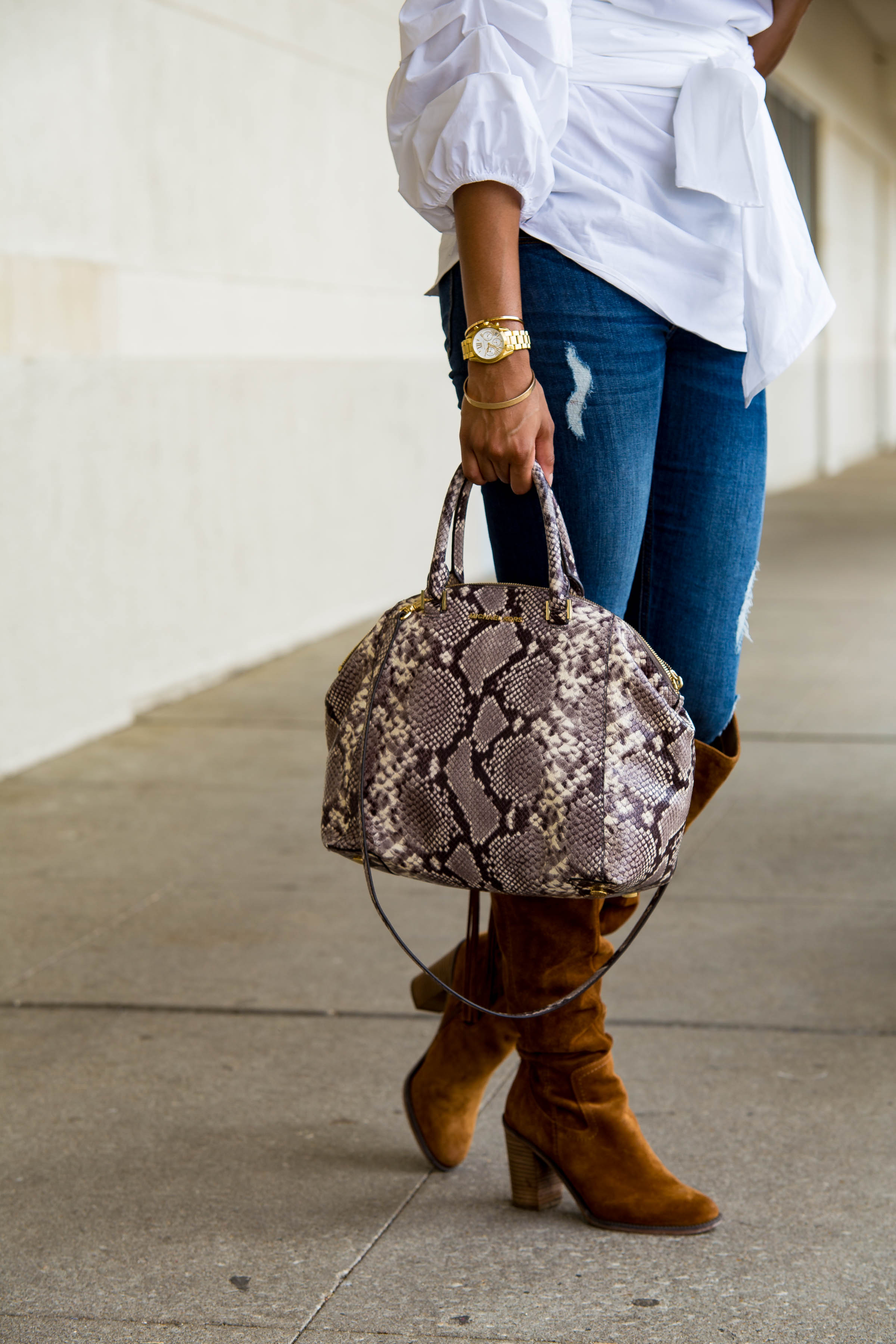 It's nowhere near cold enough to wear this look in Houston yet- but I can pretend! I love summer and all but am so so ready to switch out my closet and bring out all my fall clothes! I live for the days where it's okay to walk around in a oversized sweater and leggings and be considered "fashionable"! I can't wait for winter this year, for more than one reason. One, of course, is the obvious fact that leggings will again be a "thing" (haha!). Besides that, I can't wait to bring out my favorite over the knee boots from last year. I rounded up some similars- all of which are under $200!
Enough about my boots- can we talk about this top? I'm all about the over-dramatic sleeves right now! They're the perfect way to add a little extra fab to any outfit. Tops like this are great for so many occasions- from brunch with the girls to a last minute event. I have worn this top to both of these & got so many compliments. Wearing such a statement top is great when you want to look effortless with some denim & call it a day! For some extra fab, pair with some wide-legged pants or a bold printed skirt.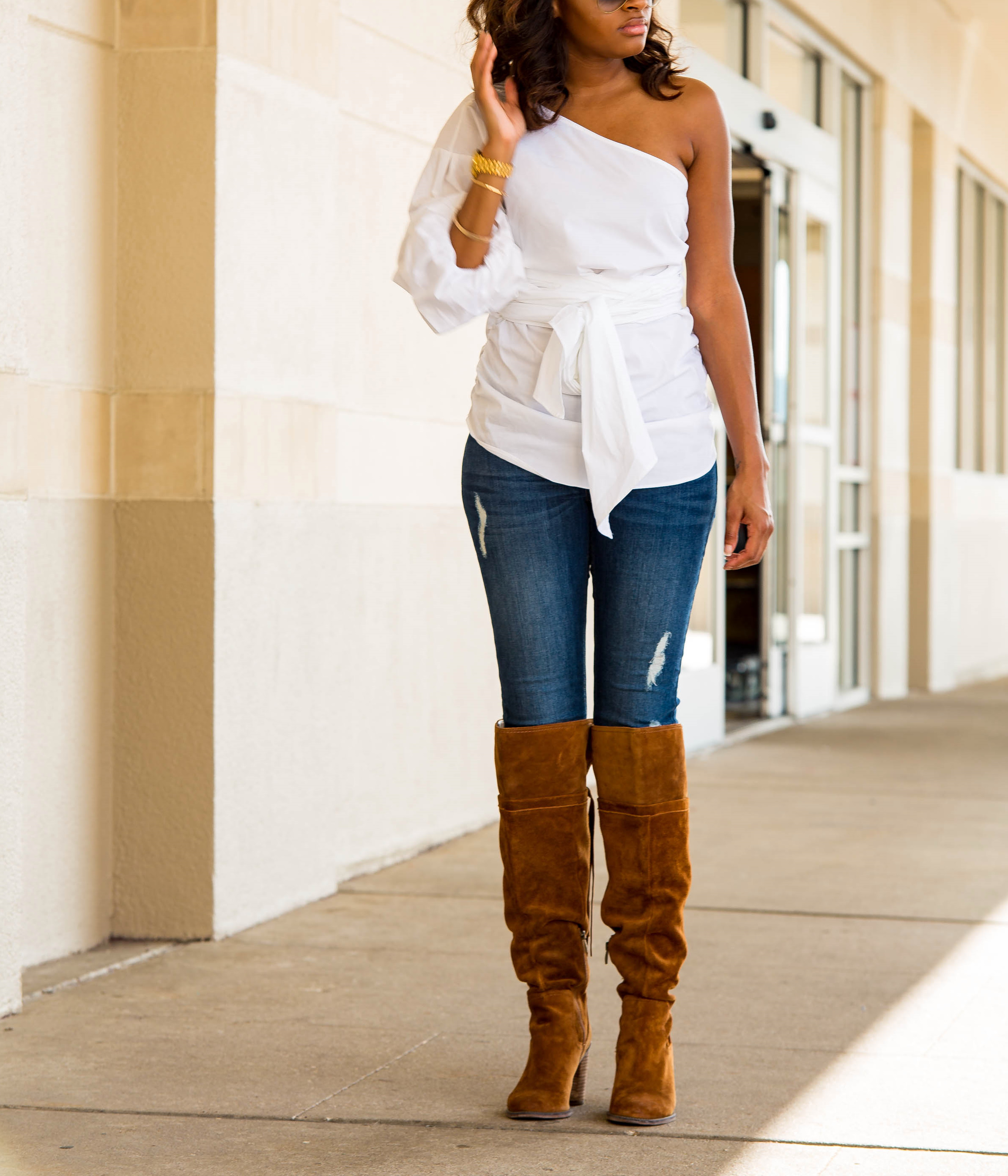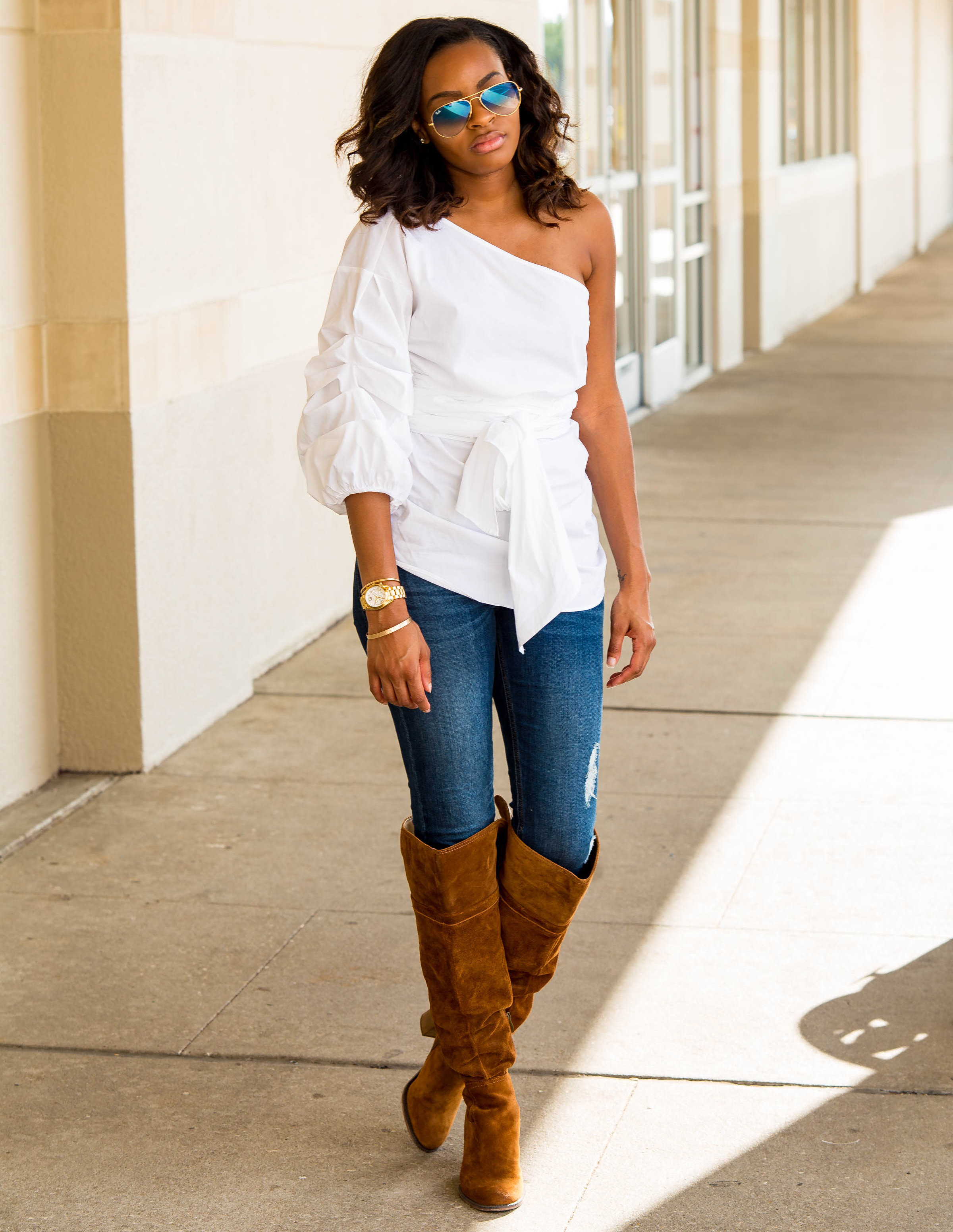 Since it doesn't really get cold here until way later in the season, I've become a pro at mixing my summer & fall wardrobes together! I layer everything, mixing my cropped denim and spring tops with winter favs that I am anxious to wear. For example, it's obviously not going to (probable ever this season) get cold enough here in the H to wear these over the knee boots, but I can mix them with all of my summer items just fine. I've mastered pretending that it's cold in Houston, even though it is going to be 80+ for a while still.
I am so exited to go fall shopping this year, I've been so good at not buying everything I see yet. I am so ready for comfy cardigans, baggy sweaters & everything else! My fall essentials will be on the blog soon, but for now you a shop the look in this photo! The top is on sale (like $12 sale), so be sure to grab it before it's gone! This one-shoulder trend is one that we can still wear for  while here- so all of them going on sale right now is beyond tempting!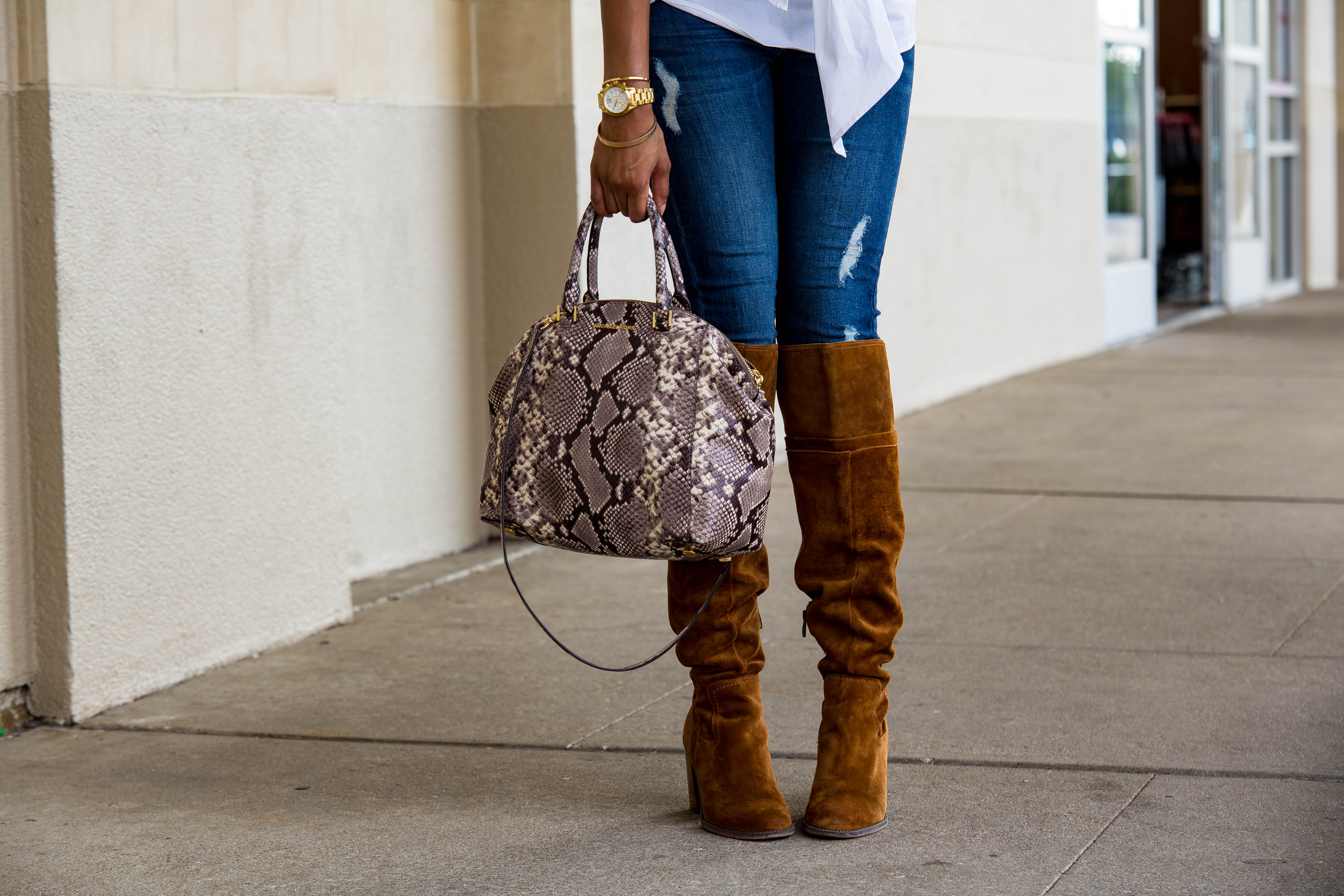 Until Next Time!
-B