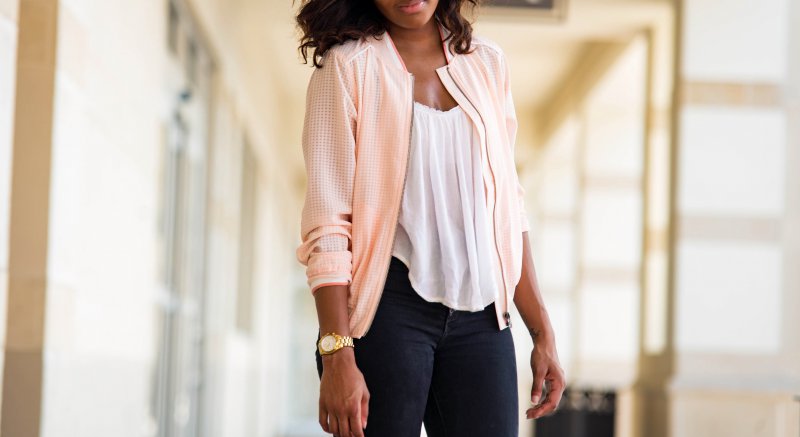 About a year ago- I would've told you how much I can't stand pink. Now- I catch myself wearing blush about once a week. Who would'e known I would be a fan of pink towards the end of the year- I have only liked the color (barely liked at that) on my nails about 2 months out of the year. Other than that, I previously despised anything of the like. Well- I am now a fan! I'm loving blush this year & just can't get enough of it. I wear it more as a neutral- mixing it with my blacks and beiges for an extra pop. I got this pink bomber jacket & just can't seem to not want to wear it at least once a week lately!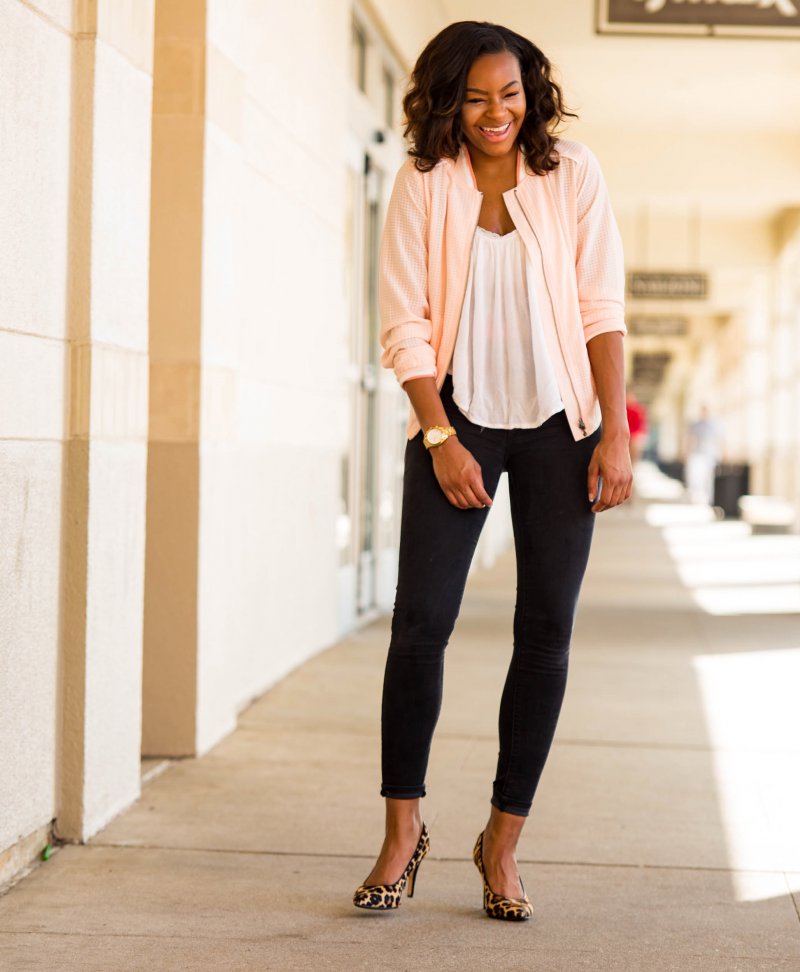 Bombers were totally a thing last fall and I was totes a fan! I bought some in my favorite colors- from olive to black- and loved how they were so versatile! I paired them with a cute pair of shorts and some booties for a night out with the girls, or layered them with a tee and some denim for a more casual look. Either way, I defiantly combined them with other pieces in my closet. For instance, you can switch up your shoes and completely change the look of your fit! Pair a bomber and denim with some kicks to run errands in, then pair the same look with  some heels (cheetah print for example) for a late night dinner. Basically, bombers are a two-fer item all in one!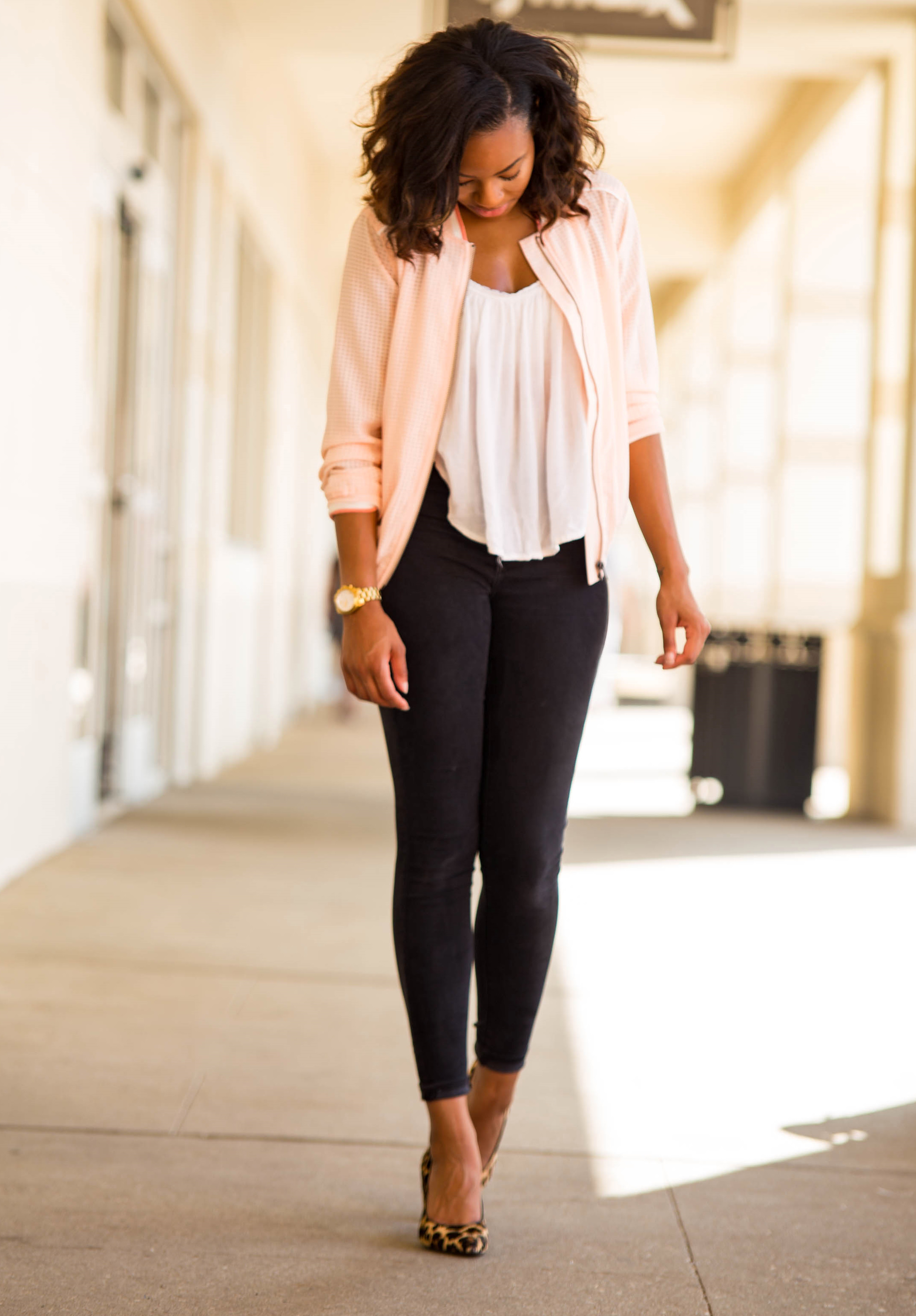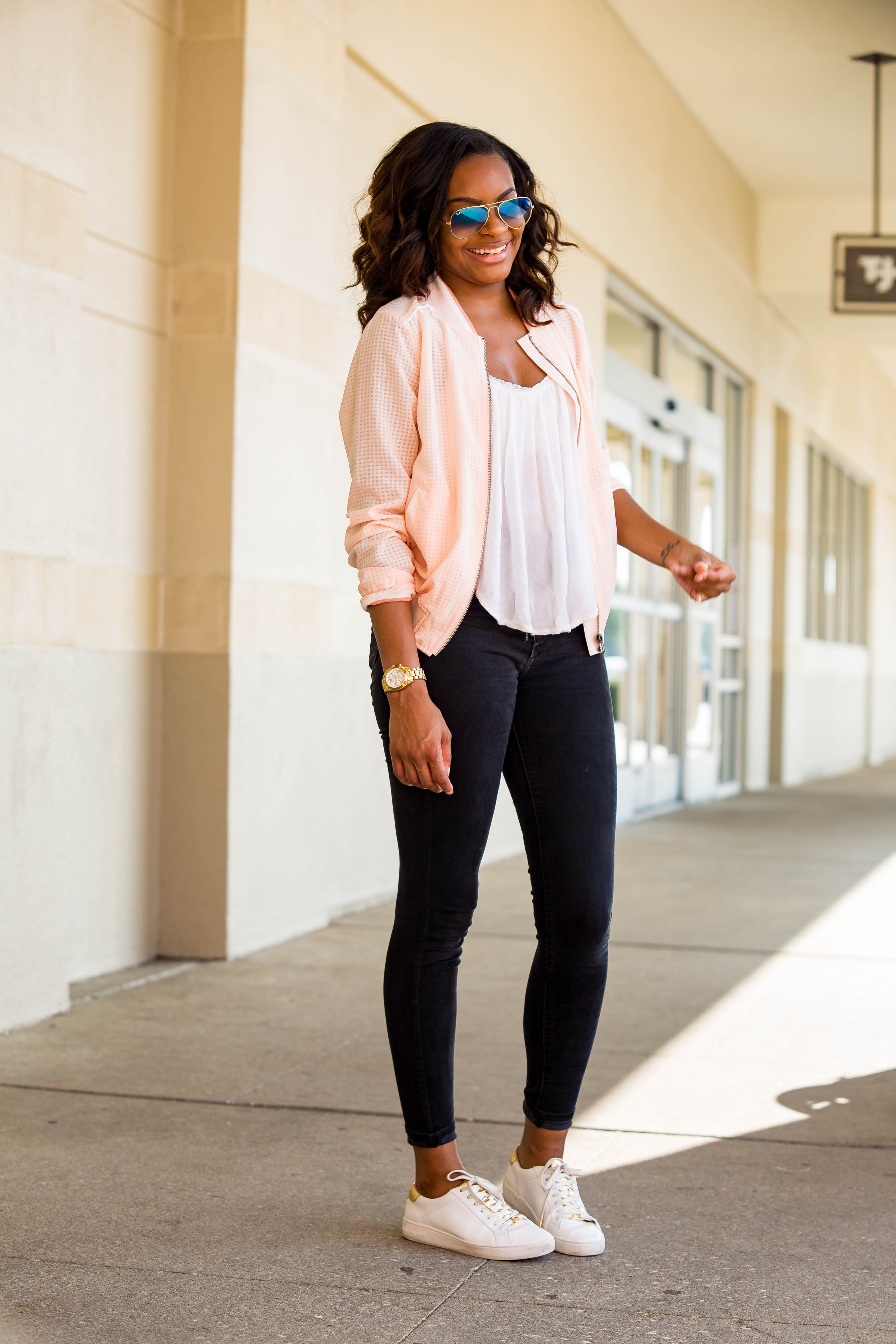 As stated earlier this month (or last I think), I'm totally into being more of a minimalist. It's for sure working, as I have been loving mixing all of my seasonal clothes together to create new looks! Even better, I am shopping way less and giving to others more. A total #WinWin if you ask me- I even purged out my closet for the second time this season. I feel accomplished that all of my clothes for once fit in my closet, ha! What are some life changes you have made this year that you are loving?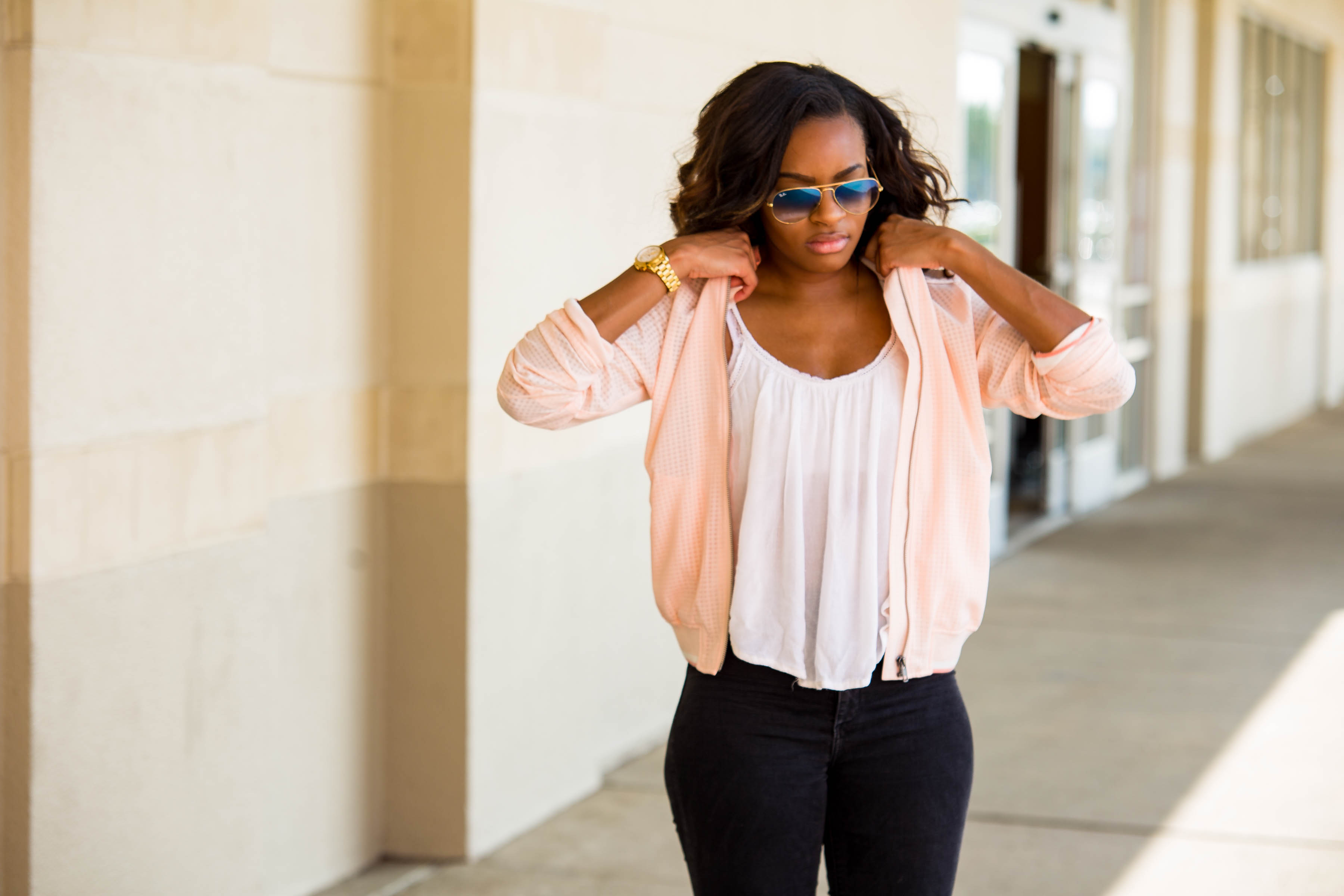 Until Next Time!
-B