I finally got a bomber jacket ya'll! I've been loving this trend for a while and was looking for the perfect one. I am proud to say that I finally found one & have been wearing it ever since. With olive green being my "go-to", I could't resist grabbing this one from Nordstroms.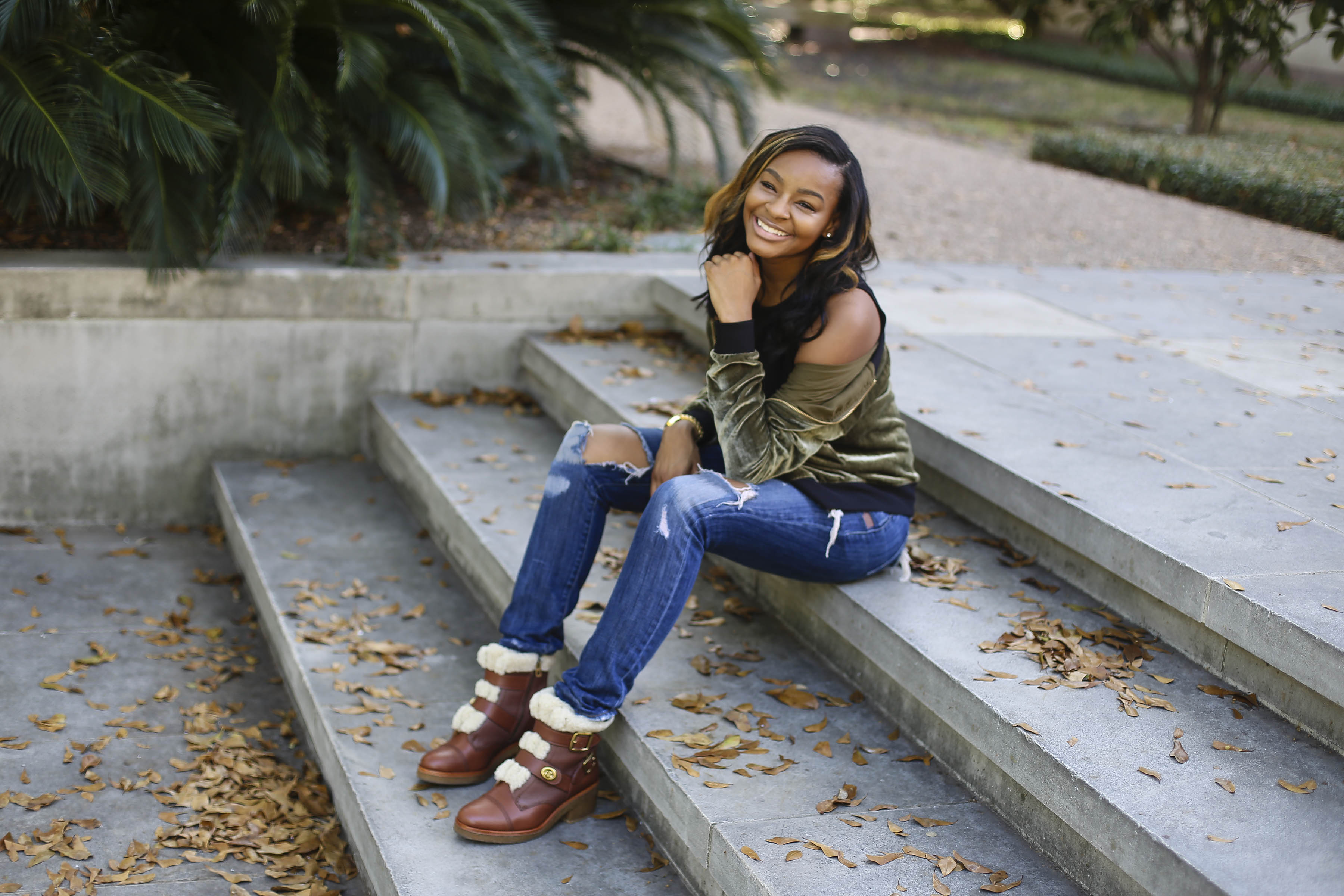 Since it's clearly not cold in Houston yet, this trend is perfect for semi-fall weather! Most bomber jackets are light enough that they can be worn in warmer temperature, & also look great with many things from denim to skirts! If you want to go for a casual look, you can easily pair a bomber with a pair of jeans & some booties & you're set for the day. If you want to be a little more dressy, you can switch your denim for a skirt or mid-length dress & add some dressier booties and you are ready for a night out! P.S- I'm all about versatility & this piece is the perfect on to add to any closet.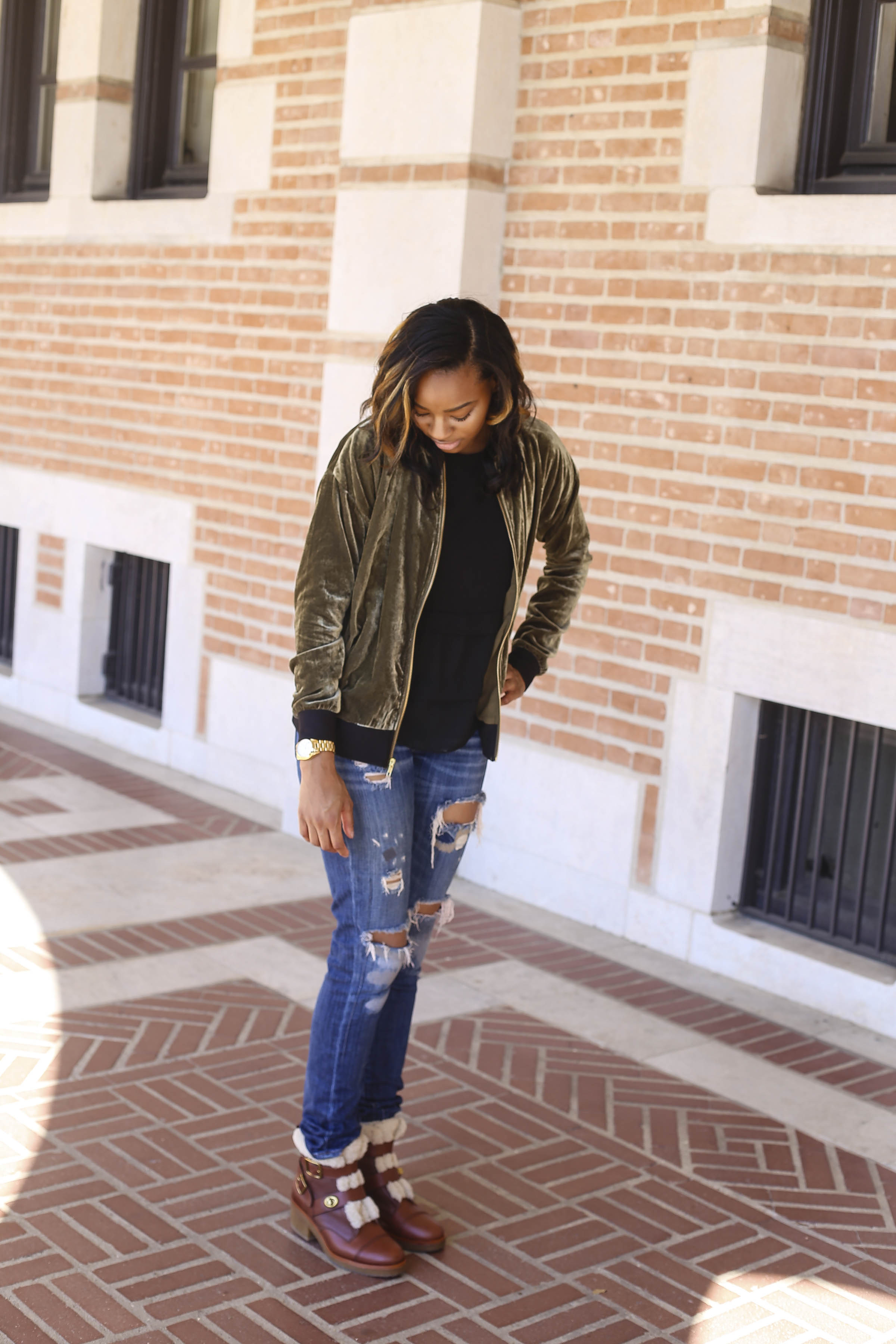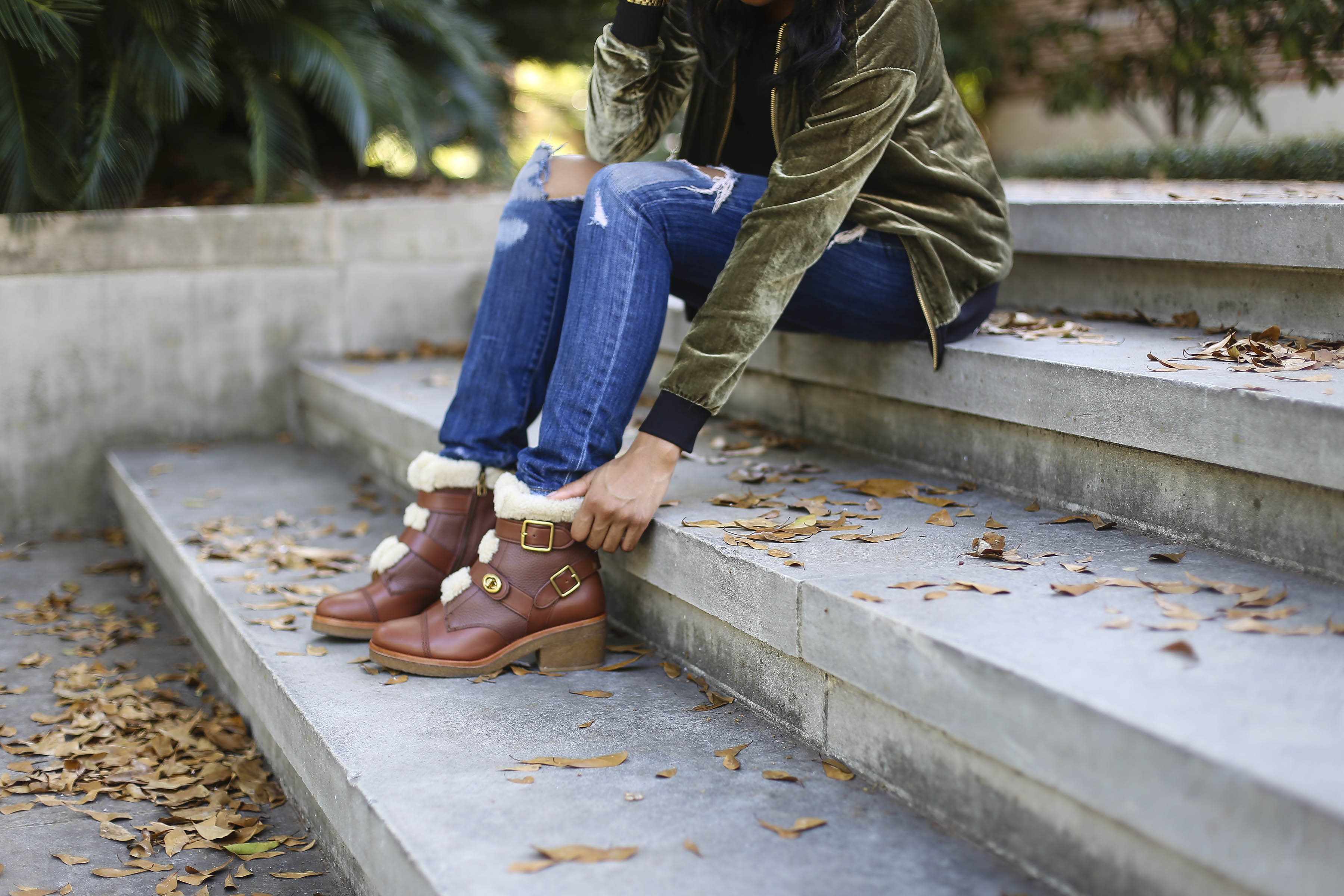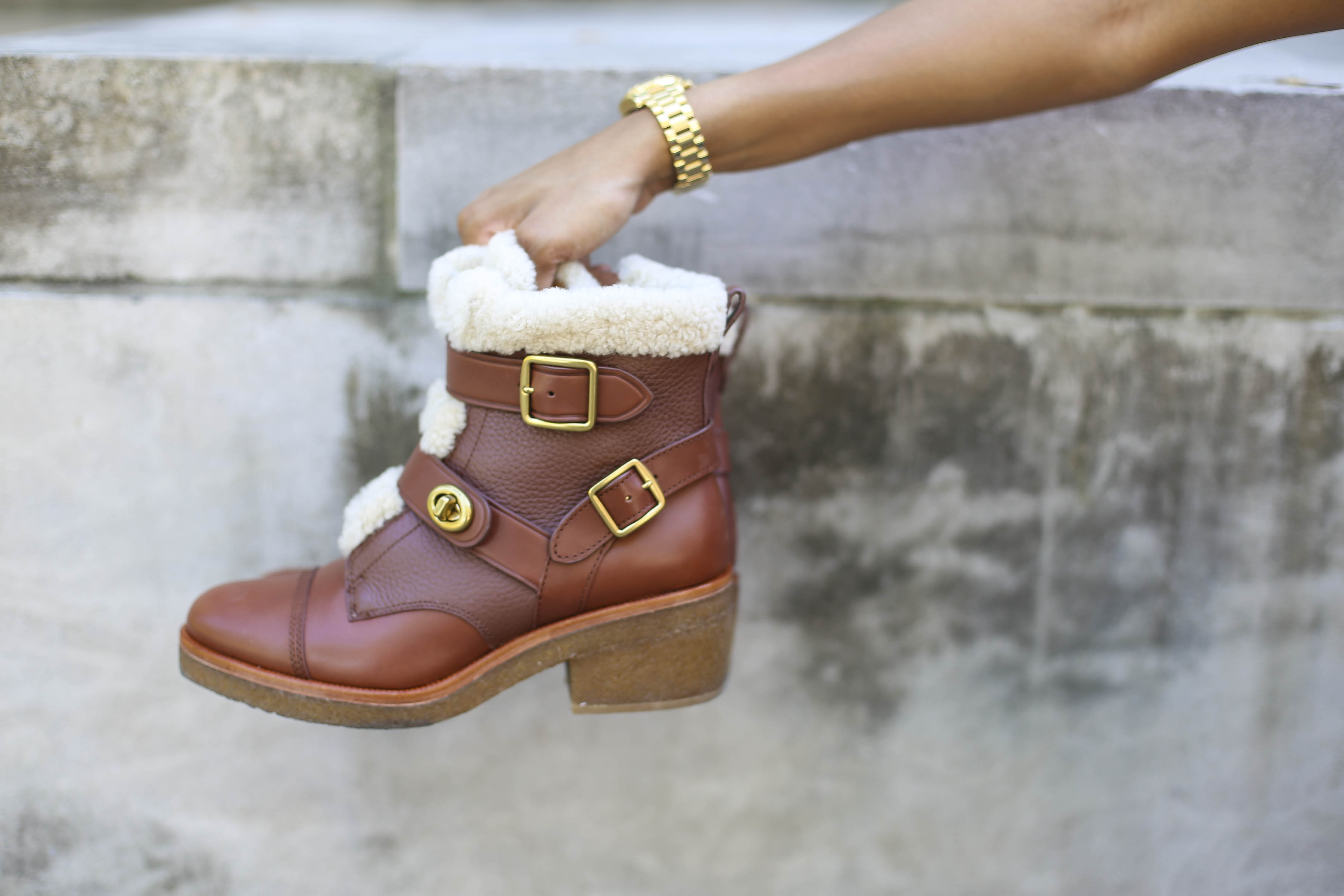 Although these jeans are old, I happened to find some similar ones which I linked above as well! & about my shoes…they are so fab & are from Coach! You can find out more about them here! I guess I wrote all this to say, I'm totally a fan of this bomber trend! I normally don't try trends too often, as they pass quickly & are mostly not my style…but I love this one and think everyone for sure needs a bomber (or two!) in their closet.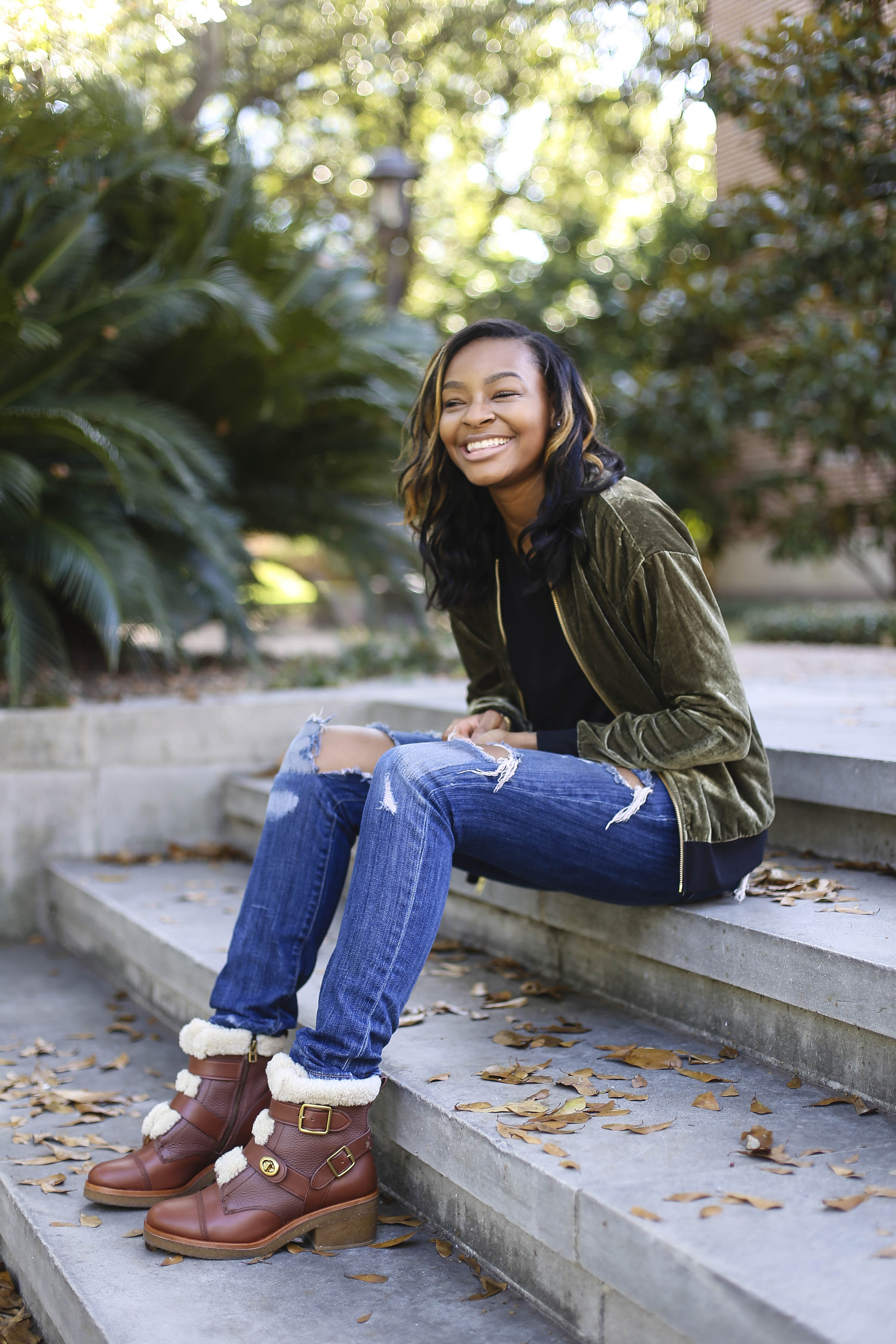 Until Next Time!
-B