Whew- this year is literally flying right by us!  It's been a while since I've rounded up some of the fab people that I know- life happened ya'll. Between Harvey & life- I have no other excuse except the fact that I was busy bossin' myself.  No worries- the series is back & in full effect! This month is packed with #BossBabes, with the first of the month being non other than Chelsea Coffey!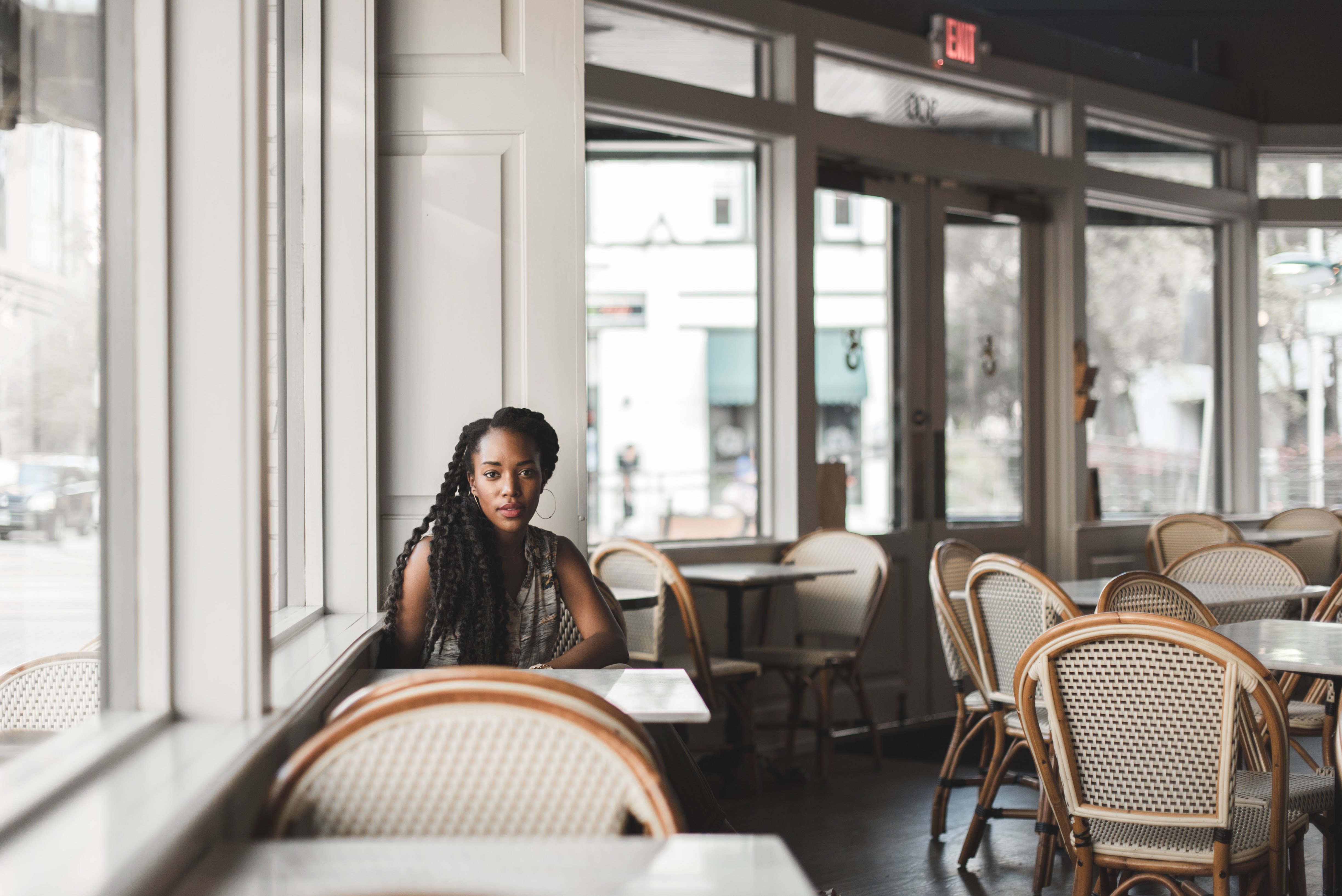 Tell me a little about yourself. Where did you grown up, get your degree in etc? What is your current job?
My name is Chelsea Coffey. I'm a 30 yr. old life and style blogger who recently relocated to New York City. For the last month I've been a resident of the Brooklyn neighborhood, Bed Stuy, and what a journey it's been! I moved to New York without a job. Just blind faith that this transition was meant to be & that God would bless each and every step I took.  Thankfully, that was totally the case and almost a year later, I couldn't be happier to have followed my gut.
I grew up in Maryland, and spent the last 15 years in Houston so I consider myself an east coast west coast hybrid.  The same can be said about a few areas of my life. To pay the bills (haha), I run operations for the US and Canada for a premium audio tech company out of Germany called, Sennheiser.  My creative outlet is my life and style blog, thecoffeybreak.com and my passion project is my nonprofit, Mia's Closet.
What made you decide to start your career?
More or less, my day job was a gift from God, but blogging and my nonprofit work are both the most natural extensions of my personality. I always tell people to look back at their childhood. What was your default? What were the things you loved doing? What did you get lost in? For me, it was taking pictures and videos OF EVERYTHING haha And planning these little events for my neighborhood. It comes as no surprise that all those disposable cameras, the videos, and the photos were simply the blueprint for blogging, and that each and every event was essentially preparing me to do the same for kids in undeserved communities.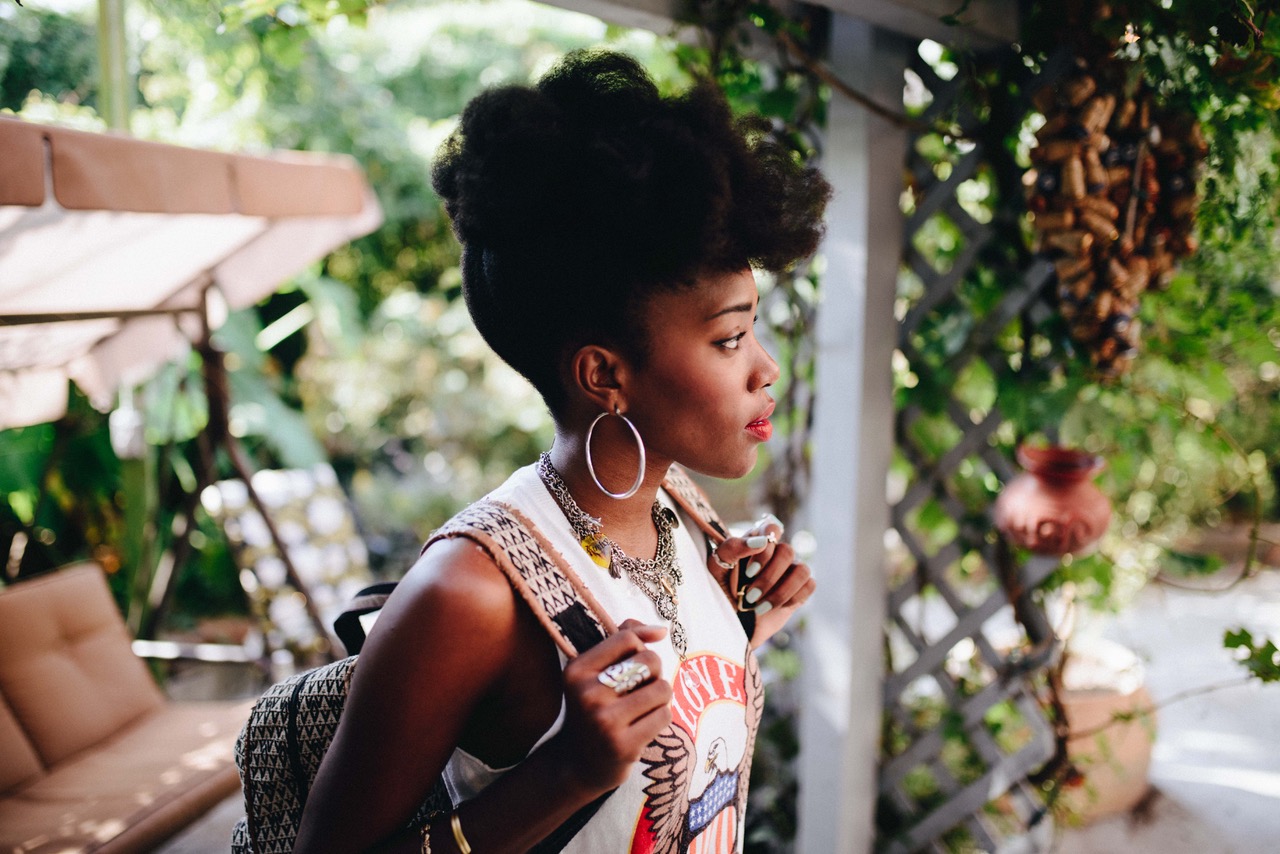 What inspires you on a daily basis?
My daily inspiration comes from a number of sources, but I'd have to say it's got to be a cross between my sense of purpose and the ones I love most. That's what gets me up in the morning.  For a little extra boost, I start (most days) with meditation, my daily devotional, Jesus Calling, and prayer.
I genuinely believe that mornings are sacred.
So, it's so important to me that I my intentions on what I want to get out of each day before diving into anything else.
What is your favorite bible verse & why?
I have 2. Psalm 91:
1 Whoever dwells in the shelter of the Most High
will rest in the shadow of the Almighty.
2 I will say of the Lord, "He is my refuge and my fortress,
my God, in whom I trust."
3 Surely he will save you
from the fowler's snare
and from the deadly pestilence.
4 He will cover you with his feathers,
and under his wings you will find refuge;
his faithfulness will be your shield and rampart.
5 You will not fear the terror of night,
nor the arrow that flies by day,
6 nor the pestilence that stalks in the darkness,
nor the plague that destroys at midday.
7 A thousand may fall at your side,
ten thousand at your right hand,
but it will not come near you.
8 You will only observe with your eyes
and see the punishment of the wicked.
9 If you say, "The Lord is my refuge,"
and you make the Most High your dwelling,
10 no harm will overtake you,
no disaster will come near your tent.
11 For he will command his angels concerning you
to guard you in all your ways;
12 they will lift you up in their hands,
so that you will not strike your foot against a stone.
13 You will tread on the lion and the cobra;
you will trample the great lion and the serpent.
14 "Because he loves me," says the Lord, "I will rescue him;
I will protect him, for he acknowledges my name.
15 He will call on me, and I will answer him;
I will be with him in trouble,
I will deliver him and honor him.
16 With long life I will satisfy him
and show him my salvation.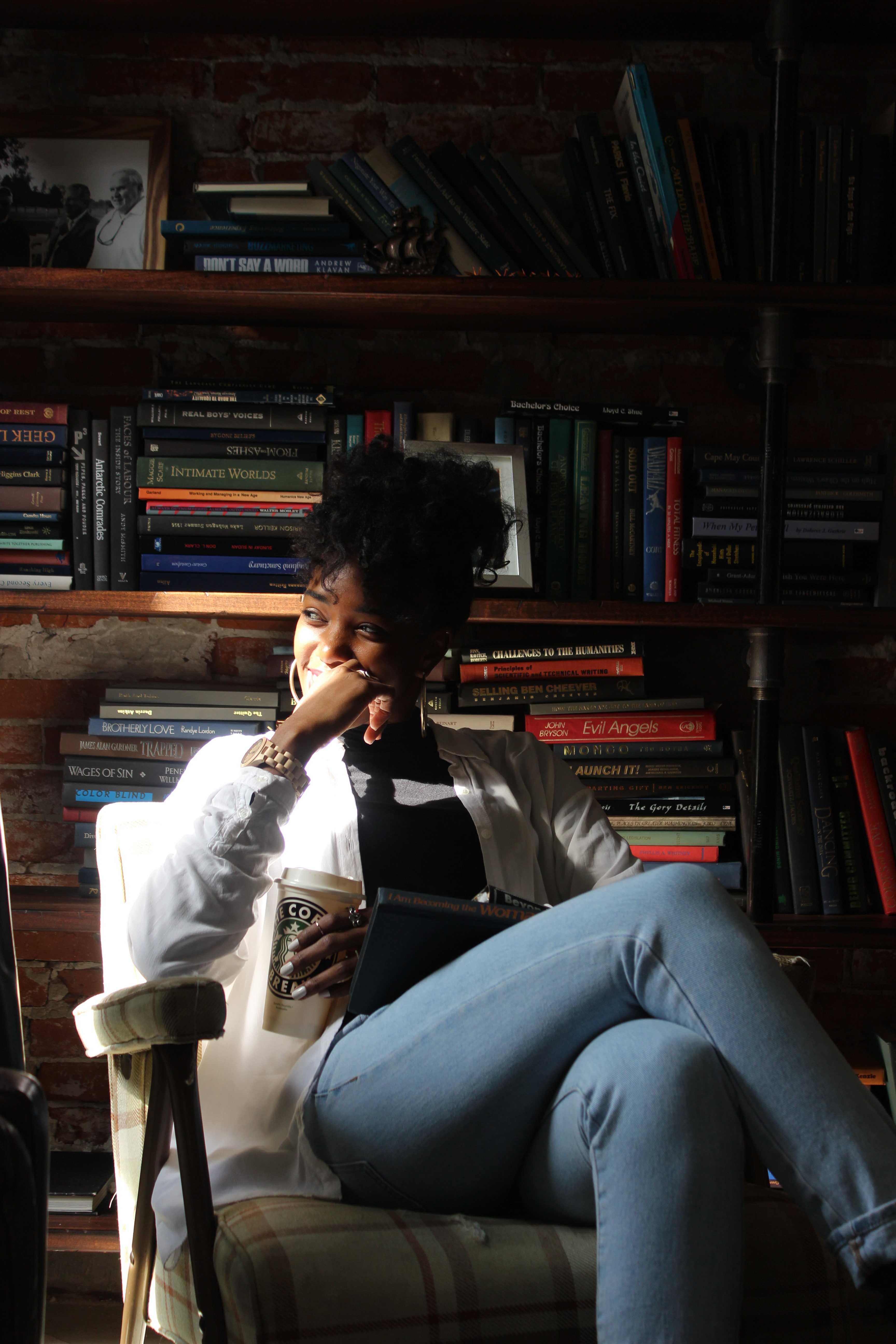 and Isaiah 40: 31:
31      But those who wait on the Lord
Shall renew their strength;
They shall mount up with wings like eagles,
They shall run and not be weary,
They shall walk and not faint. 
What's something you would tell your 20-year-old self?
Have three sources of income. Your huge savings won't last forever. Make a backup plan for your back up plan & whatever it is that you want to do, go for it. The next big thing is on the other side of fear.
What is your end goal with your career? What do you want to accomplish?
My end goal for The Coffey Break is simple, to be able to touch lives through my content and support myself full-time while doing so. There's so much opportunity in the space, and I love knowing that one day it can be my story as well if I just stick with it. As for giving back, my heart yearns (I know that sounds dramatic, but it's true haha) to be able to provide as many kids as possible with a boost in their confidence and self-esteem through events every year. There are so many kids out there with low self-esteem for this or that reason. Maybe they're getting teased for wearing old/worn out clothes. Maybe they have all these great ideas and no one to share them with. Maybe their home life is in shambles. Whatever it might be, I just love the idea of being able to come in an disrupt the craziness if only for a time. You never know the impact you might have, however brief.
What are the 3 most important things you would tell someone starting off in their career?
Trust your gut.
Believe that the best is yet to come.
Trust the process.
*Oh! And if nothing else, always ask God for clarity and confirmation first. Always. You can have the best plan in the world, but without His blessing, it can still fall short…  I learned this the hard way all of 2015, haha!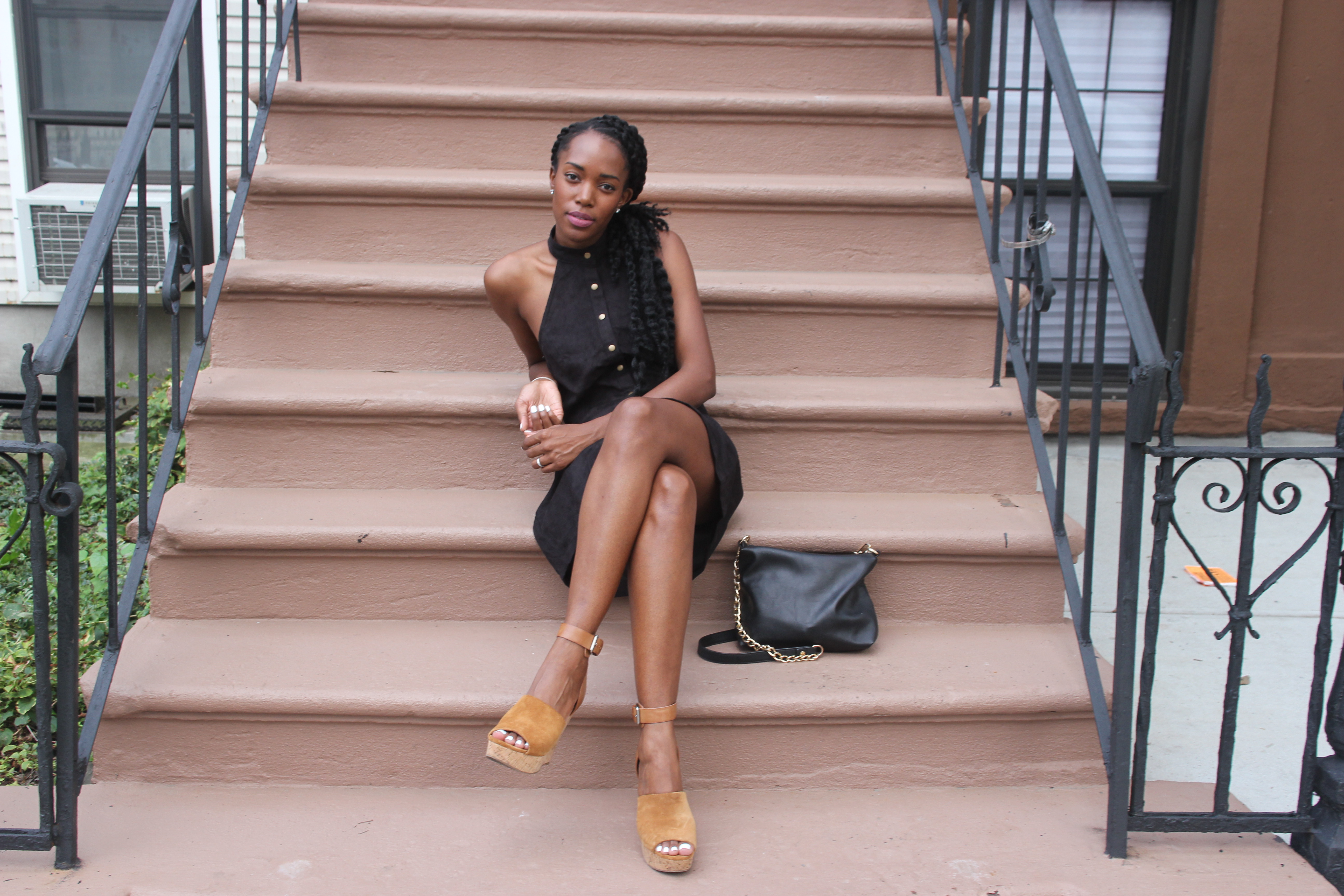 What is your favorite thing to do regarding your field?
Video blogging hands down. I love storytelling –it's literally my favorite pastime, and it warms my heart to know that one day I'll be sitting on the porch with all my people looking back on it all.
What is your least favorite?
Hmm. Sometimes I feel guilty because video editing takes so long. I know how important it is to stick with it, but in the meantime I feel like I'm always trying to find the balance
What has been the most surprising challenge within your field?
Tunnel Vision // Or the ability to maintain it. I know I hear people say this all the time, but it's just the coolest thing to see the ways in which I've been able to connect with people all over the world. Staying true to genuine interests without playing into a blogging style or delivery that would be inauthentic is my goal.
Until Next Time!
-B