Hey ya'll! So I'm super excited to share some more about an amazing women I've been blessed to cross paths with, Channing Catherine! Channing is the CEO of her styling company, Refined Charm, that she actually started quite recently. I had the pleasure of going to her most recent styling preview & it was so fab! I loved the pieces that she put together and all of the vendors that I met before the show began.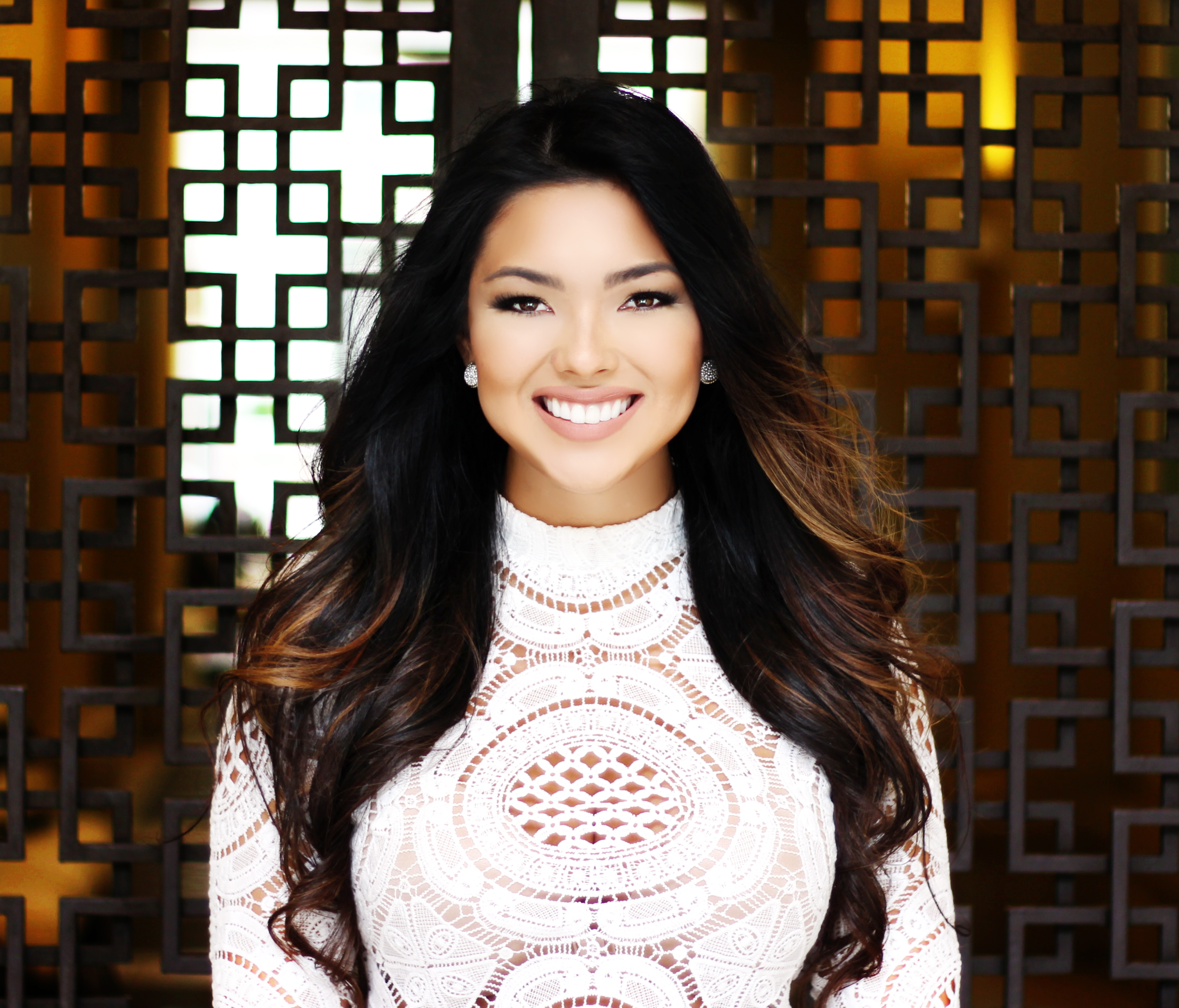 One thing that really love about Channing is her openness not only about her business, but her love for God as well. This #BossBabe is for sure relatable and is passionate about her company! I asked Channing a few questions about herself & Refined Charm, and all the deets are below:
Tell me a little about yourself?
My name is Channing Tang. I grew up in Spring, Texas. I am half Chinese and half Caucasian & also the oldest of three. I started off college at Houston Baptist University pursuing a path in pediatric medicine, and ended up getting my BBA in Supply Chain Management from the University of Houston. I currently run an online personal styling concierge service for men & women, called Refined Charm. I utilize the ease of technology to make personal styling more affordable for the average person. I want to lead like Christine Caine. Live like a unicorn. Love like Jesus. And change lives one outfit at a time!
What made you decide to start Refined Charm?
I had a career selling logistics and supply chain solutions in the oil & gas industry. Great job and I was truly fortunate, but it wasn't fulfilling. Long story short: I had a talk with the Lord, decided to surrender and use the talents He's given me to serve as a vessel to further His Kingdom—I got a text the next morning, and was laid off 48 hours later. Crazy, huh? Haven't looked back since. All along, I knew I was supposed to go into men's fashion (eventually women's as well), but I just wasn't sure exactly what that was supposed to look like. I actually recently just realized I bought the domain name for RefinedCharm.com in June 2014, got laid off in July 2015, and launched the company in May 2016. His timing amazes me.
And no, I did not go to school for this!
The closest thing I studied that's relevant to what I'm doing now is my certificate in Corporate Entrepreneurship.
What inspires you on a daily basis?
Jesus & my desire to make a difference. The world we live in is such a broken place, you know? If I didn't look for Jesus in everything I encounter or choose to do, I'd probably be a really miserable person! We need more difference makers! People that are willing to take risks to defy the status-quo. You know, I have to remind myself daily – we were all put on this earth to do things that are unique to what each individual can offer. No matter how alike two individuals are, I can't do what you can do, and vice versa. It's actually a beautiful place to find rest if you think about it; there's nobody that can fulfill my assignment in the way that Channing can AKA, no competition—we have to just focus on running our own race & encouraging others along the way.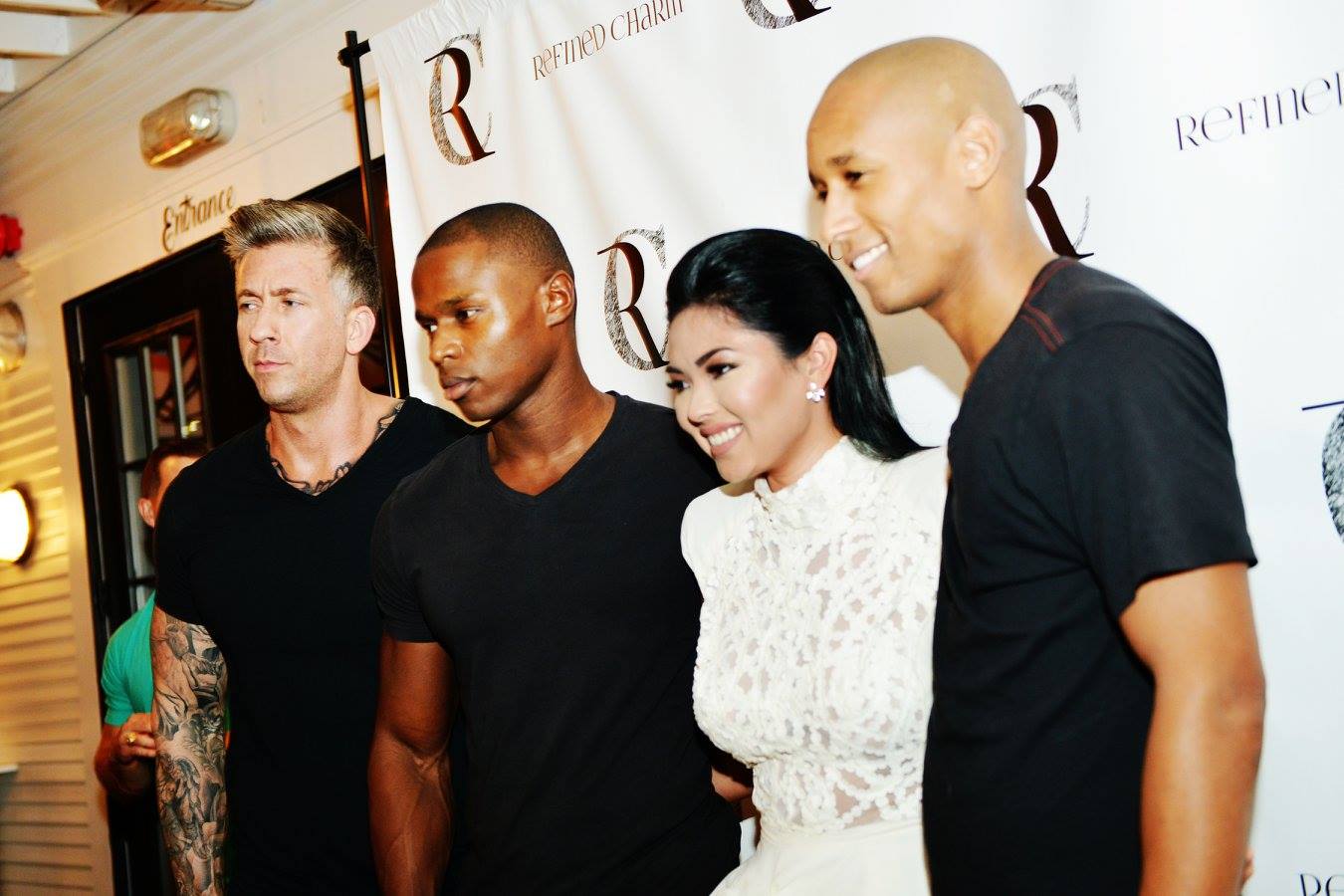 What is your favorite bible verse & why?
Romans 12:2. There is so much that is imposed on us, due to these "societal norms". It drives me crazy. And because we have such an identity crisis that is currently plaguing our nation, people are so easily influenced by things of the world that we're told are going to make us happy ,but end up leading to more emptiness. So we have to be diligent in renewing our minds with the truth from the One that gives us life. But-we've got to be transformed to think that way. The Kingdom operates opposite of the world: the world tells us we have to receive to give, but once you realize it takes giving to receive…sister, life comes in abundance & blessings flow!
Do not conform to the pattern of this world, but be transformed by the renewing of your mind. Then you will be able to test and approve what God's will is–his good, pleasing and perfect will.- Romans 12:2
What's something you would tell your 20 year old self?
"Say, girl. All that you've got planned throw it out the window and just enjoy the ride!" – Verbatim, that's what I'd tell myself. If we're open & honest here, I thought I was God at that age. I mean, not literally…but you know what I mean. Who was I to think I knew what was best for my future, when I barely just received the right to vote you know? Let me add that I also would have so gently flicked myself in the forehead and told myself to get it together.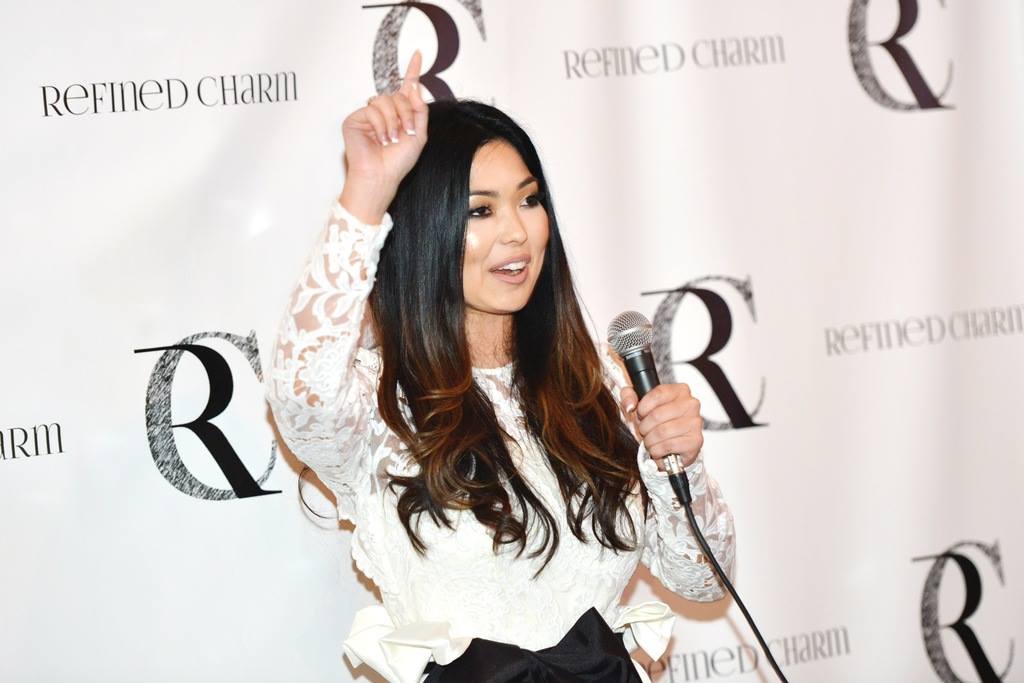 What is your end goal with your business, what do you want to accomplish?
Short term, I want to go nationwide. Long term – I want to go global. But I want this to be a stepping stone into something greater. I eventually want to have hubs in major cities where I can connect my clients/members & provide opportunities for jobs and potential dating relationships. That's just my plan though—I bring that to the Lord, but ultimately it's what He wants to do. I've learned not to put God in a box, so I'm eager to see where He chooses to take it! All I know is I want my business to help build a super-natural level of self-confidence in every single one of my clients/members and empower them to live a life they never even dreamed was possible, and it all started with taking a risk in allowing me to style them well.
What are the 3 most important things you would tell someone wanting to start their own business venture?
 Figure out the 'why'. Did you identify a problem and you came up with a solution or is it just a random lucrative idea? In my opinion if you can't emotionally connect with it, it'll be all the more difficult to push through when times get tough.
Does the idea capitalize on your strengths/talents/gifts and what you're passionate about? Again, if you can't tap into those wells when you have to dig deep, it'll be all the more difficult to push through when times get tough.
God cares about business, too. It's not isolated. He created it for goodness sake. Don't do yourself a disservice and keep Him out. (I'm only the Co-Creator of Refined Charm. *Business 101: never go 50/50*. God owns 51%, I'm the other 49% — Why? Because He gave me the idea and it was up to my free will to do something with it. So, I've got to submit and He's got to add His super to my natural; I can't do this without Him.)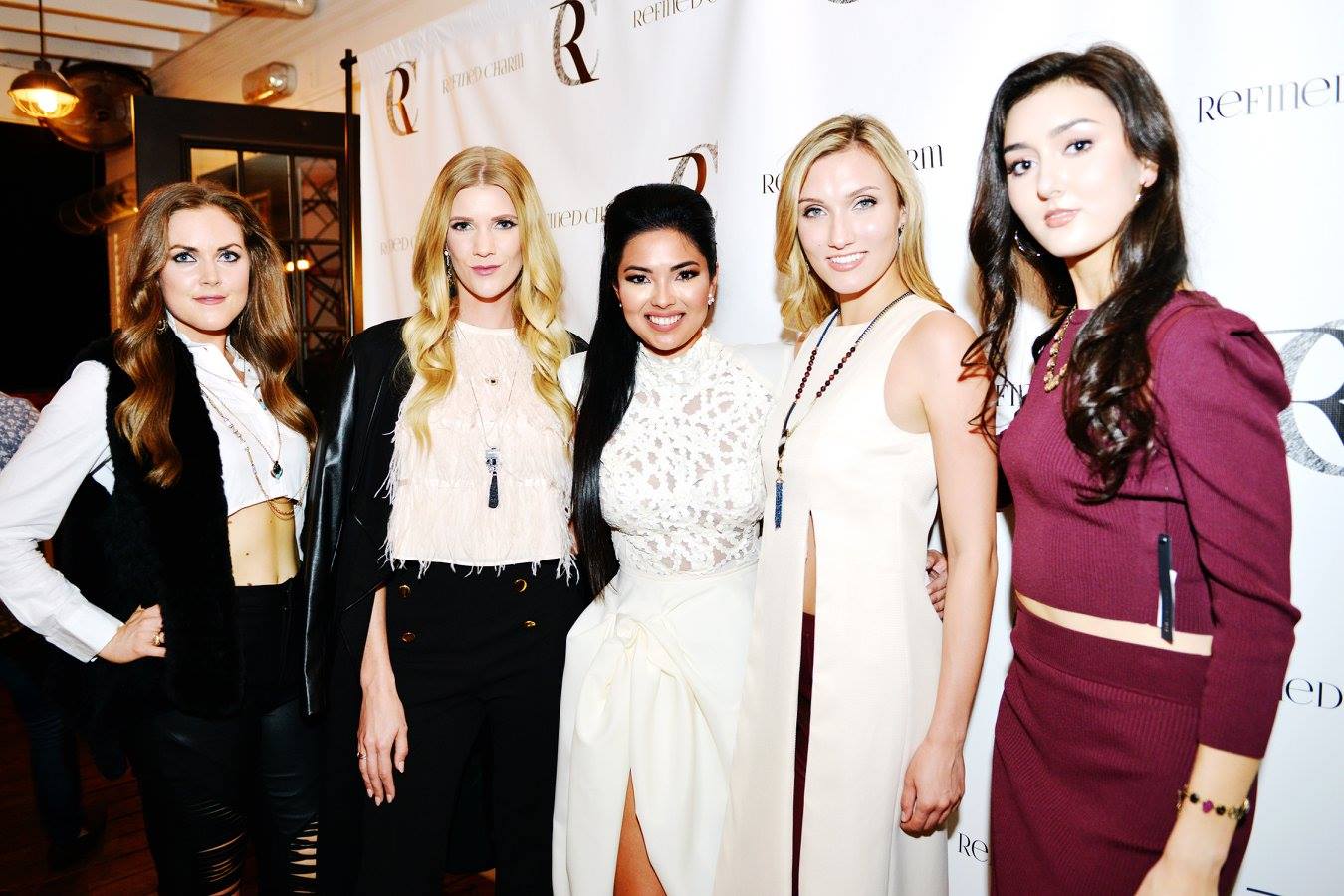 What is your favorite thing to style?
A human with an open mind.
What is your least favorite?
A know it all. Here's the thing—I don't tell an engineer how to engineer things, right? So why are you going to tell me how to style? I'm always like (truth sprinkled in love of course), "Look. If what you're doing was working for you, then you wouldn't need help in this area. So pump the brakes. You're in my territory now. Take a deep breath. And just trust me." Call me brash, but I've got a job to do. So trust me to do it well!
What has been the most surprising challenge within your business?
Educating the consumer why it's important to be styled well. I know our image isn't everything, trust me—I get it. But to see what comes as a byproduct of how you feel when you look your best is priceless! Once I get a client to join, they LOVE it and by the grace of God I've received amazing feedback. But it's crossing that hurdle and effectively communicating the appropriate perceived value of the services Refined Charm has to offer.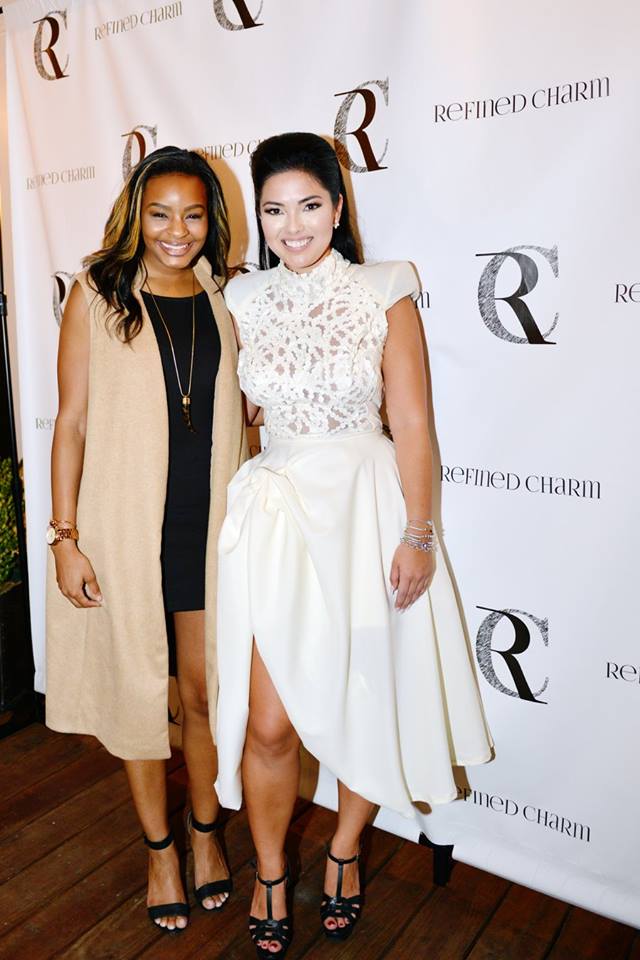 Until Next Time!
-B