This week's #BossBabe is non other than Dee Ware. I met Dee in about 2010 when I interned for her. I was new to Houston, new to the fashion scene & completely new to styling. I immediately clicked with Dee & we have kept up with each other ever since. Dee has been an entrepreneur in many ways over the years, from owning her own styling company, to now being CEO of her newest endeavor, Shopping Tours around Houston (P.S.- they are fab!). In this interview, Dee shares with us not only her journey, but what keeps her motivated as well!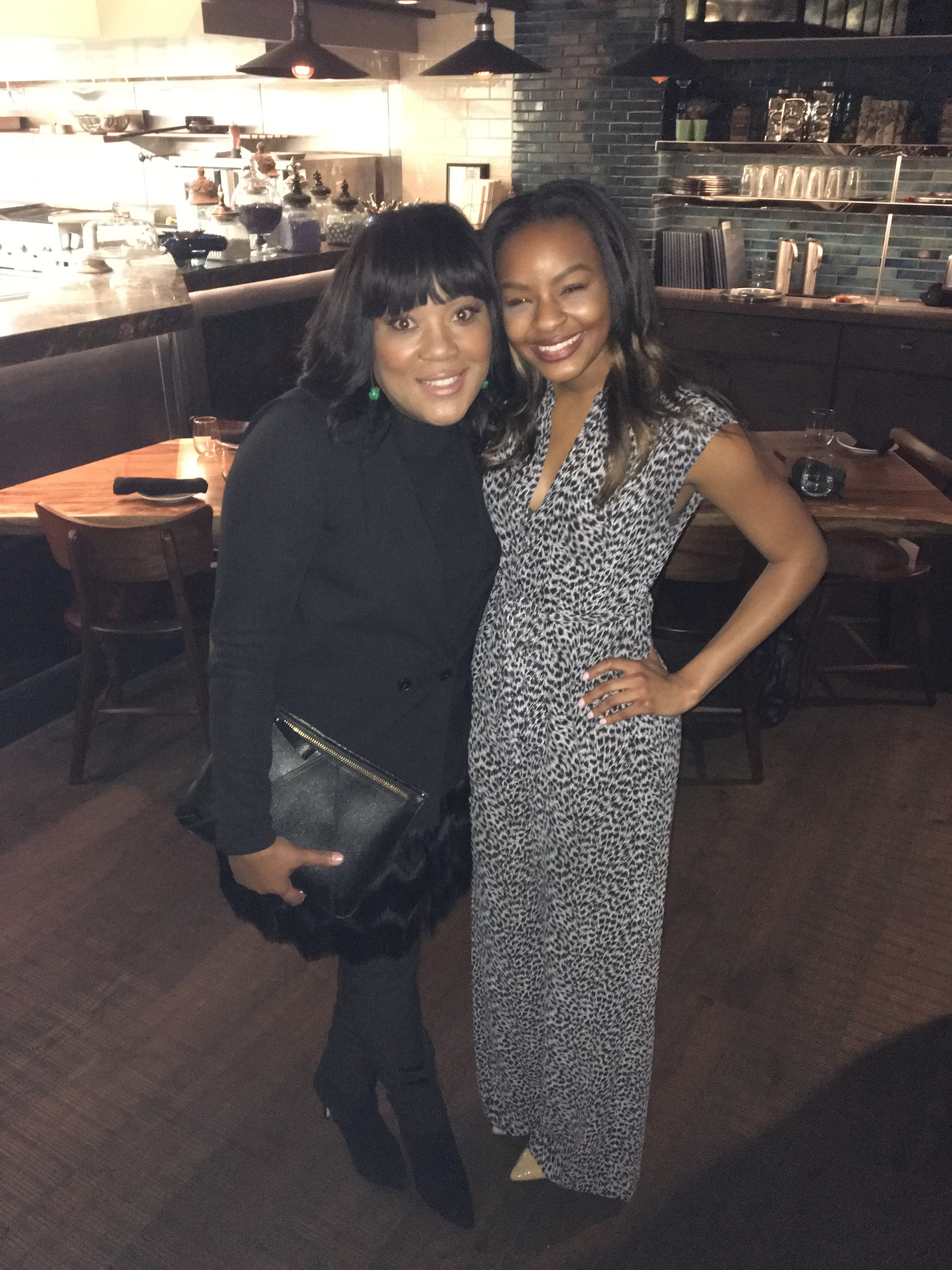 TELL ME A LITTLE ABOUT YOURSELF. WHERE DID YOU GROWN UP, GET YOUR DEGREE IN ETC?
Growing up in Houston literally paved the way for my styling career!  As a little girl I still hold very vivid memories of my granny and I making that scenic downtown trek every weekend.  We would take the Metro to Woolworth's & get a slice of pizza, a cherry slush and dime candies.  We would then journey through the underground tunnel to Foley's.  After admiring the store in it's visual wonder, we would go down to the basement and dig through the clearance racks were she would educate me on every designer; the aesthetic behind their designs, the quality of the fabric and construction and the value of the garments.
My career seemed to follow the same path, beginning with retail visual design and window styling.
After deciding that I wanted to be a stylist, I worked in New York for New York Fashion Week and with designers collaborating on their collections.  I also partnered with a host of charities for presentations and events. In 2010, I started Houston's first wardrobe management company www.nothingtoware.com and developed a very elite client base.  I then saw a need to show people some of the amazing shopping destinations that my great city has to offer.  I've discovered fantastic shops located in salons, attics and even trucks! Needless to say, this is how Houston Shopping Tours begin!  It is important to me that people know that shopping should be an experience, not just another thing to check off of our lists.  P.S.- I consider myself a Style Guide (Tour Guide was already taken).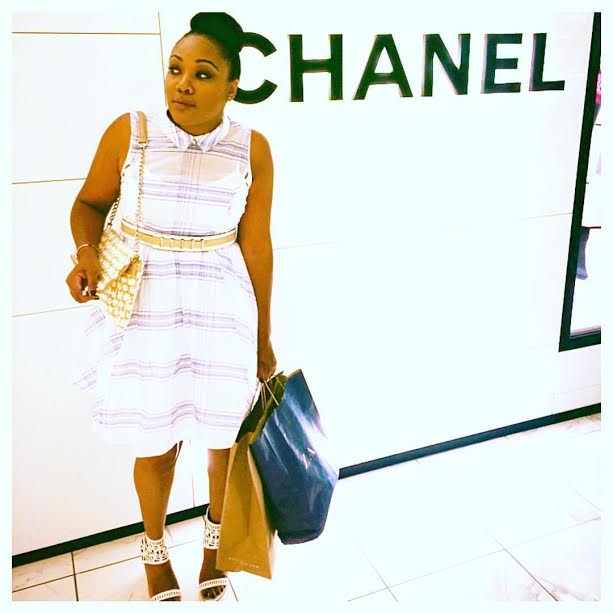 WHAT MADE YOU DECIDE TO START YOUR BUSINESS?
I started Houston Shopping Tours because after working with so many women as a wardrobe stylist, I realized how much more fun and engaging shopping was with friends or in the company of others!  A lot of my clients would say that they either didn't have anyone to go with or didn't want to go with anyone else because they didn't want anyone judging them.  I went to school for business so when I saw a need, I filled it.  I wanted to create an environment that was fun, engaging and a unique experience.
WHAT INSPIRES YOU ON A DAILY BASIS?
I am Whole hardheartedly inspired by my environment which consists mostly of people & whatever space I am in at the time.
WHAT IS YOUR FAVORITE BIBLE VERSE & WHY?
 "

Listen to advise and accept discipline and in the end you will be counted amongst the wise" – Proverbs 19:20

WHAT'S SOMETHING YOU WOULD TELL YOUR 20 YEAR OLD SELF?

The things you deem important now will have very little to zero importance in 10 years, so spend the majority of your days focusing on your personal growth as a human being before life really happens to you.

WHAT IS YOUR END GOAL WITH YOUR BUSINESS & WHAT DO YOU WANT TO ACCOMPLISH?

My end goal is to expand my business beyond Houston.  Leaving a legacy means duplicating meaningful methods of success whether that be through educating others or simply allowing them to engage in the space you've created.

WHAT ARE THE 3 MOST IMPORTANT THINGS YOU WOULD TELL SOMEONE WANTING TO START THEIR OWN BUSINESS VENTURE?

I know that people say "love what you do and you will never work another day in your life".  Well I love what I do and I work a lot… everyday… all day… (HAHA!).

 I would say first, be prepared to work.
Know why you're doing it and be ready to tell anyone who is a prospective client.  People like to do business with people they know.  Your story will help them get to know you.
This should not be a painful process.  If it makes you angry, sad, etc., revisit why you're doing it.  Sometimes people can confuse these emotions with passion, however, there is a source that you must discover in order to proceed in a healthy way.
WHAT IS YOUR FAVORITE THING TO DO REGARDING YOUR BUSINESS?
My favorite thing is meeting new people that are coming and going in my city!  Showing people a place that I'm so proud of, introducing them to people that I respect & admire (small business owners) and being able to contribute to everyone involved is something I really enjoy.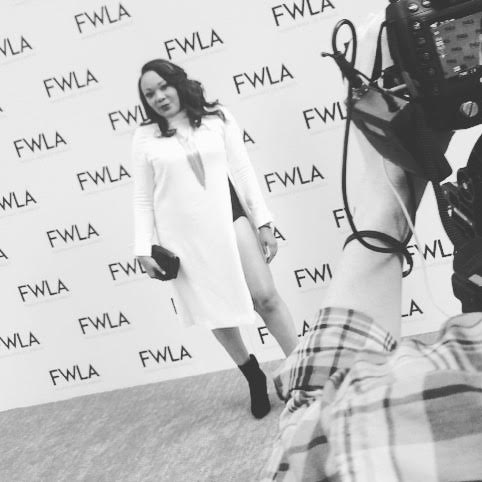 WHAT IS YOUR LEAST FAVORITE?
My least favorite is the start up phase.  Although it's good because you learn so much, the first couple of years are hard.
WHAT HAS BEEN THE MOST SURPRISING CHALLENGE WITHIN YOUR BUSINESS?
The most surprising challenge has been actually being Houston's first shopping tour. I thought the concept would be easy since it hadn't been done, however, tourism has just become "a thing" here with the tremendous growth the city is seeing, so it is taking a minute for me to get the word out to people. The good thing is that once they do hear about it, they love the idea!
Until Next Time!
-B