I am so happy to feature Katie Penner on this week's #BossBabe! I met Kathryn briefly in college, and she has done amazing things since then.  Read below to hear about her life changing events & how she is bringing awareness to an amazing charity that assists families with a child in NICU, otherwise known as the Neonatal Intensive Care Unit. Through her assistance, Katie is helping families in many more ways that one & is so so passionate about what she does. This story hits home for me, as I was a preemie baby myself & know about the pain, stress & anxiety it causes families on a daily basis.  If you are interested in becoming apart of Caiden's Hope or assisting in any way, their contact information is at the bottom of this post!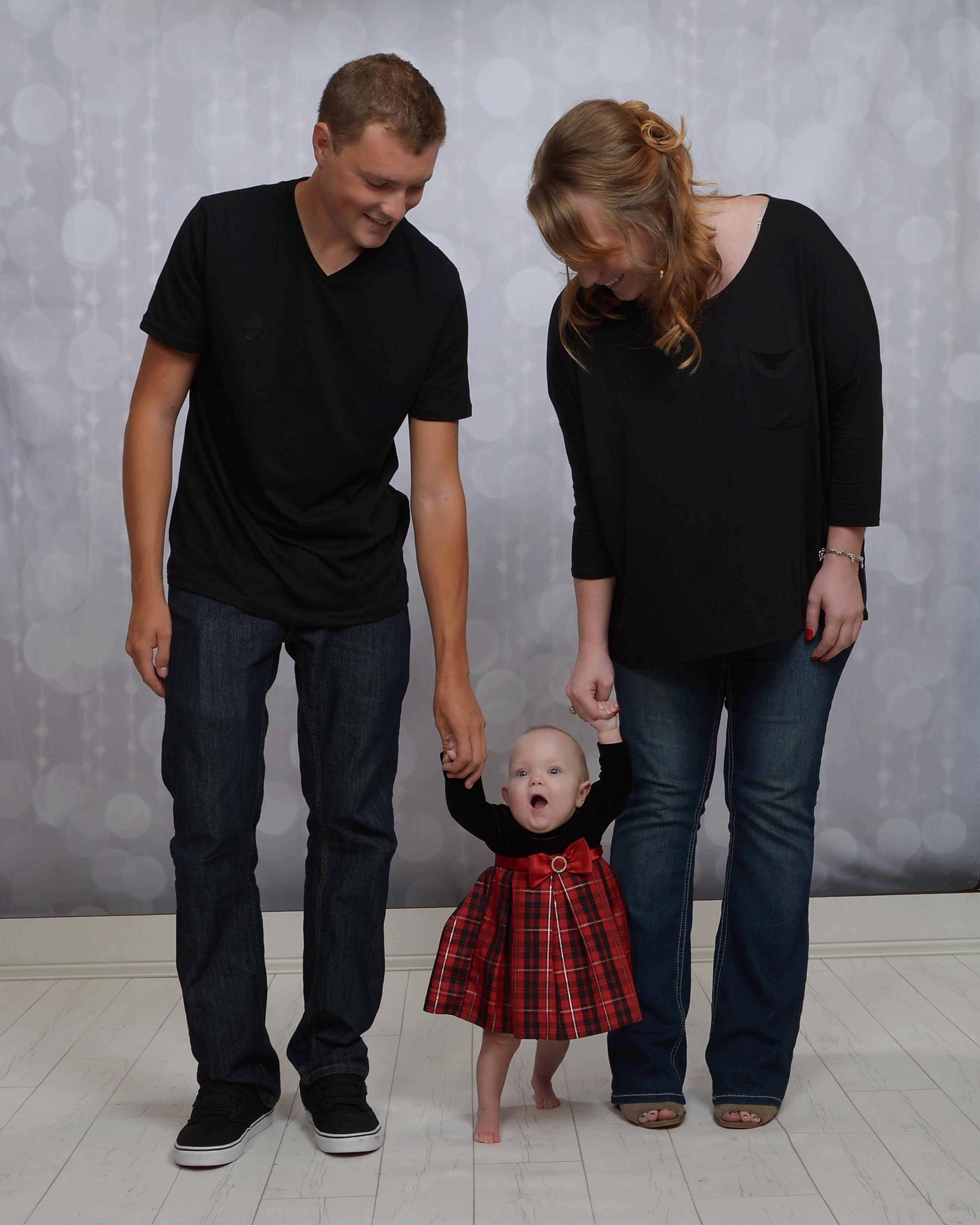 TELL ME A LITTLE ABOUT YOURSELF. WHERE DID YOU GROWN UP, GET YOUR DEGREE IN ETC?
My name is Kathryn Penner but I go by Katie! I grew up in Houston and graduated from Bellaire High School. I am currently a 23 year old full-time mom & student working towards my degree in Early Childhood Education. I decided to become an elementary school teacher so that someday my daughter Riley  and I would have the same schedule. I am the Houston Liaison for Caiden's Hope which is a non-profit that helps families with a child in the Neonatal Intensive Care Unit (NICU) by providing financial assistance for costs such as parking, travel, hotel stays, and more. One of the many ways that I raise money for Caiden's Hope is  by creating custom wine glasses and coffee mugs that are sold in a retail store here in Houston called The Celebration Company. This is an amazing company that employs adults with disabilities. I love collaborating with this amazing program because it allows me to help two great causes at once! All of the profits from my products go to Caiden's Hope.
WHAT MADE YOU DECIDE TO START YOUR BUSINESS?
I gave birth to my daughter Rile  very early- I was only 24 weeks and 4 days pregnant when she was born. Riley was extremely premature, weighing only 1 pound and 10 ounces at birth. She spent a total of 173 days in the NICU. During that time, I realized how difficult it was to afford to go see her everyday. The cost of parking alone was $10-12 per day. There were other expenses as well including gas and food at the hospital that added up.
I quickly noticed that other parents were unable to see their children because they simply couldn't afford to & I knew I had to do something about it.
Shortly after Riley was released from the hospital, one of my friends told me about Caiden's Hope and I quickly got involved! I started off going to hospital social workers and informing them about our charity so that they could get their NICU families assistance. Then, I decided to start my little business to help Caiden's Hope accumulate more funds in order to help more people.
WHAT INSPIRES YOU ON A DAILY BASIS?
My daughter is definitely my inspiration and reason for doing what I do for Caiden's Hope. Without our own NICU experience, I would've never known the hardships that families go through while their child is in the hospital. Not being able to bring your baby home right after birth is hard enough on a family- no one should have to worry about whether or not they can afford to go see their child on top of that.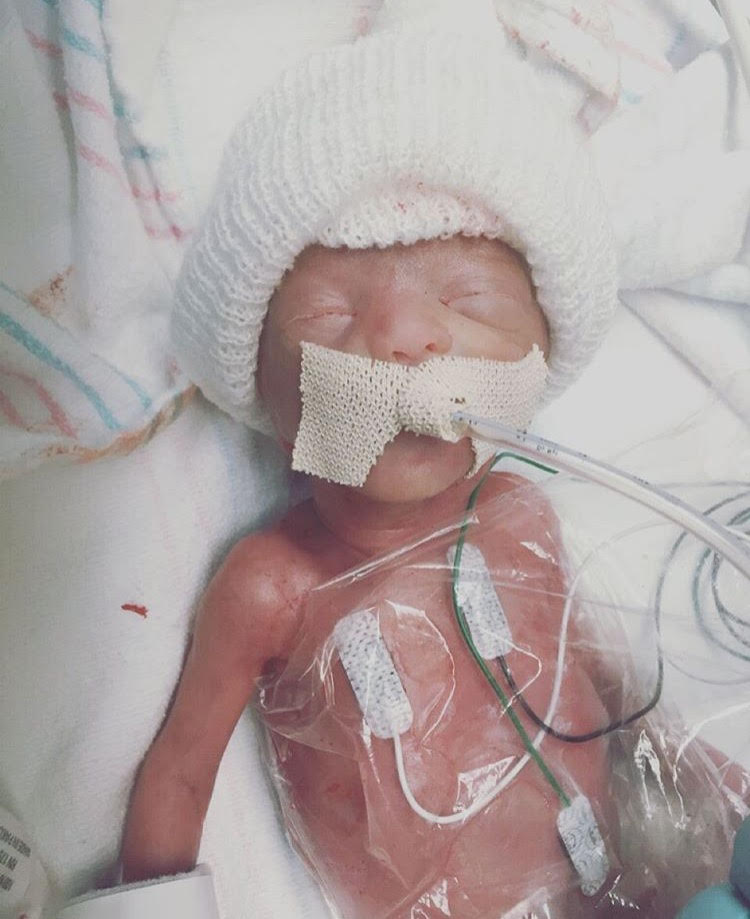 WHAT IS YOUR FAVORITE BIBLE VERSE & WHY?
My favorite bible verse is Acts 20:35 "In everything I did, I showed you that by this kind of hard work we must help the weak, remembering the words the Lord Jesus himself said: 'It is more blessed to give than to receive.'"
WHAT'S SOMETHING YOU WOULD TELL YOUR 20 YEAR OLD SELF?
I would tell my 20 year old self to have faith that things will get better and to always stay positive because every hardship is temporary.
WHAT IS YOUR END GOAL WITH YOUR BUSINESS & WHAT DO YOU WANT TO ACCOMPLISH?
I don't think that there in an end goal with a charity like Caiden's Hope. There will always be more that we can do for these families & more people that we can help. We hope to continue to provide assistance for NICU families and we won't ever stop in our efforts to do so. I would like to see my products in more stores so that I am able to raise as much money as possible for Caiden's Hope! I also strive to educate as many people as possible about what having a child in the NICU entails to raise awareness.
WHAT ARE THE 3 MOST IMPORTANT THINGS YOU WOULD TELL SOMEONE WANTING TO START THEIR OWN BUSINESS VENTURE?
I would tell someone wanting to start their own business venture to never doubt themselves, to constantly remind themselves why they do what they do, and to never stop opening doors for further growth.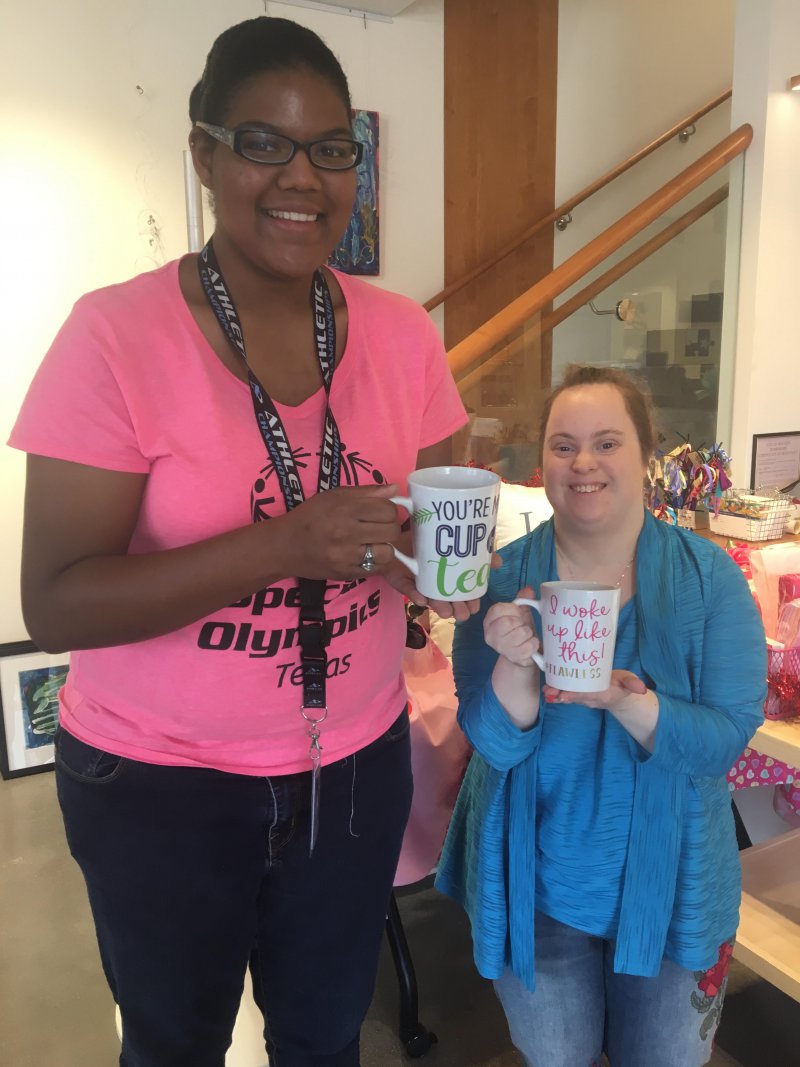 WHAT IS YOUR FAVORITE THING TO DO REGARDING YOUR BUSINESS?
My favorite part of making these products is knowing that with every wine glass or mug I make, I am helping a family that is going through a hard time. I've always loved helping people through their times of need & this is a very creative and fun way for me to do so.
WHAT IS YOUR LEAST FAVORITE?
I honestly can't say that I have a least favorite part of this job. I absolutely love everything about it. I've been able to meet and network with so many incredible people that want to make a positive impact on the world & I genuinely enjoy creating my products. As they say, find something you love to do and you'll never work a day in your life!
WHAT HAS BEEN THE MOST SURPRISING CHALLENGE WITHIN YOUR BUSINESS?
So far, my most surprising challenge has been expanding into more stores. I need to find more ways to network with gift store owners.
---
If you would like to reach out to Katie or want to get involved in Caiden's Hope, all information is below: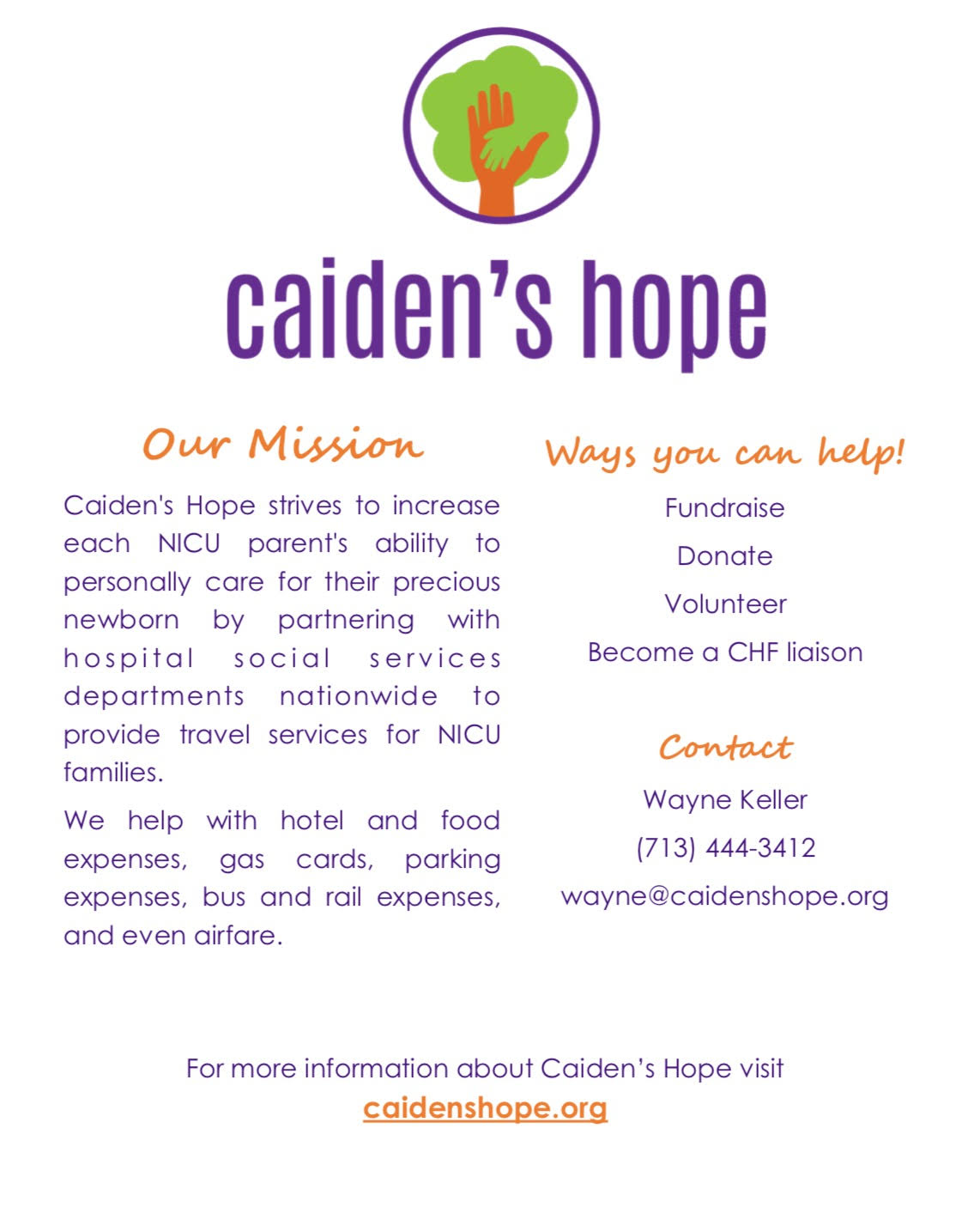 Until Next Time!
-B