You know those people that you meet through social media & say to yourself "If I knew them in person, we would be total besties!"? Well, that's how me & Alexis met! She was one of the first supporters of Sty'l'd Grace, and we have been virtual friends ever since. She is so sweet and always so positive, it's no wonder that we totes "virtually clicked". Through this interview, Alexis shares with us a little about her day to day life, as well as her new interior design adventure!
Tell me a little about yourself. Where did you grown up, get your degree in etc? What is your current job?
Hi, y'all, My name is Alexis Byrd! I'm 26 & currently living in Durham, North Carolina.  I was born and raised in Harrisonburg, Virginia (if you've never heard of it, it's fine – most people haven't) by a single mom and my grandparents.  For college, I didn't go too far away – only 15 minutes south to be exact.  I graduated in 2013 from Bridgewater College with a Business degree, where I also minored in Communications & concentrated in Marketing.  Most people have no idea why I would ever turn down my admissions to D1 schools, but honestly, my little world of 1,800 students was the perfect fit for me at that time!
I became infatuated with Marketing when I was in high school, but that infatuation grew to straight up love when I was in college.
I declared a minor in Communications during my junior year and could not wait to learn about PR and pair it hand and hand with my love for Marketing.  I had really, really big dreams back then.  One day I would want to work for a major fashion magazine in New York City, and then the next day, I would be convinced that I was destined to do Sports Marketing for a professional sports team.  The sky was the limit for me! However, life comes at you fast and things happen.  Suddenly, those big dreams of mine seemed really far away and I stopped believing in the "dream life."
Last August, I was diagnosed with Endometriosis. 
I'll spare you the long story, but it was painful and depressing, yet at the same time, maybe the best thing that's ever happened to me.  My diagnosis woke me up.  Although it is not life threatening, it served as a reminder that life is short and you have to take advantage of this amazing life God has given to us.  My surgery was the beginning of my "fresh start;" I was ready to start believing in that "dream life" again.
Currently, I work at Weatherby Healthcare, a locum tenens medical staffing company, where I am an Administrative Coordinator.  By night, I am a Visual Design student with SkillCrush.  Look them up!  I found them a few months ago, read their program descriptions and I was like, "OMG, where do I sign up?!"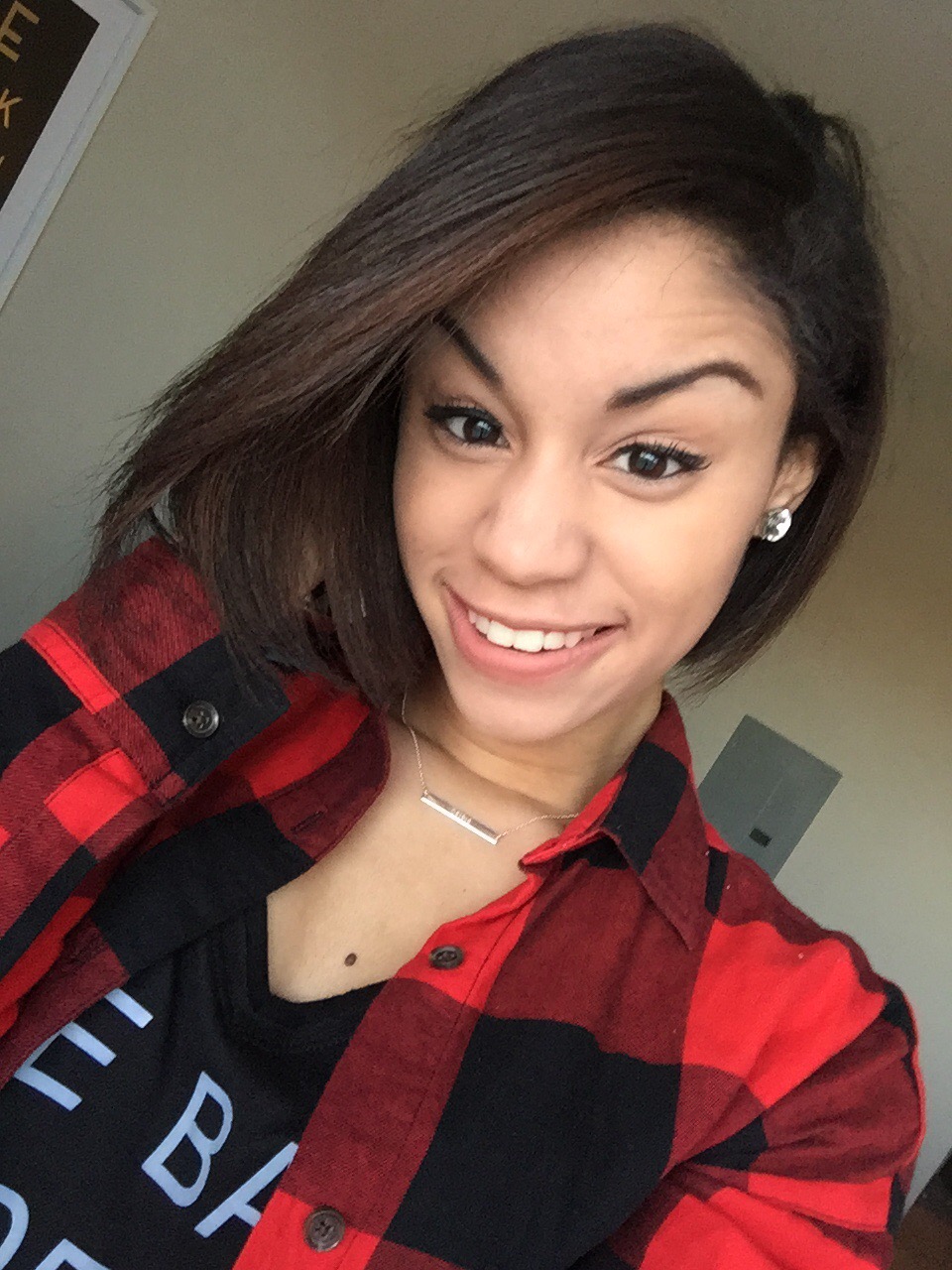 What made you decide to start your career?
For years I have loved branding and design. I'm a girl who loves clothing and fashion, so I'm a sucker for something that not only looks good, but also functionality.  Until SkillCrush, I had no clue how to gather the skills in order to learn these things.  I was not about to shell out more money for school, (No more student loans, please!), so SkillCrush was a heaven sent!  I'm able to learn the necessary skills, while it's also relatively affordable for my wallet.  Once I started classes, I gained a lot of confidence in my designs & my ability to help people build their brands, so I decided that turning this little learning adventure into a side hustle would be my next step.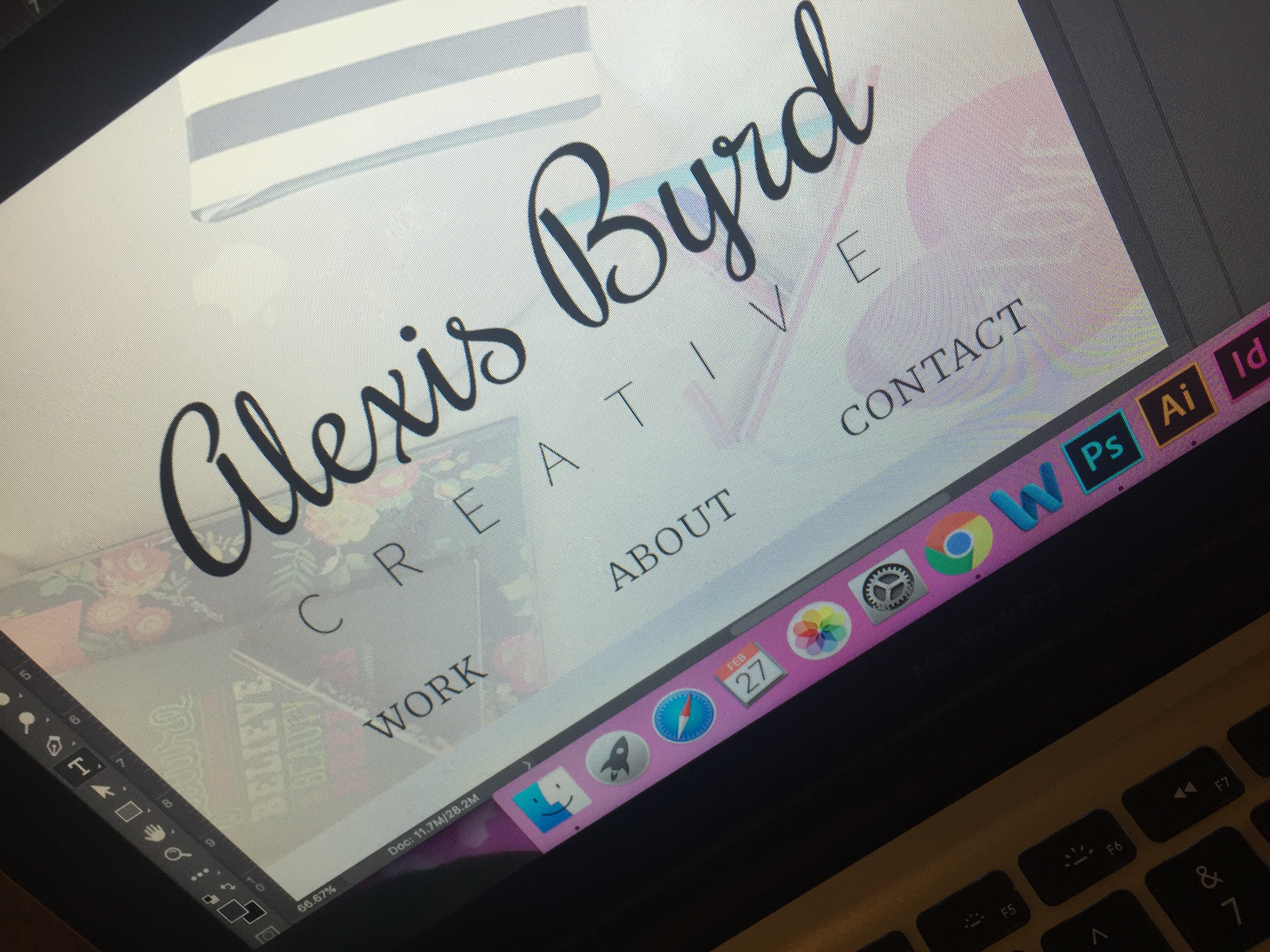 What inspires you on a daily basis?
I think I draw inspiration from a lot of things, but mostly people – especially people who are a direct part of my life. My parents greatly inspire me. My mom is my rock.  She raised me and has been there for me through every little thing in my life thus far.  She pushes me to be the best version of myself.  Making her proud is one of the greatest goals in my life.  I met my dad at 23 and although he hasn't been part of my life for relatively very long, he supports any decision I want to make.  It's a no questions asked, "go for it!" kind of thing and I love that.  Lastly, women all around the world inspire me to no end.  I love seeing women lift each other up and fight for one another.  I truly do think the future is female and I love the idea of being part of that movement.  Who runs the world? Girls!
What is your favorite bible verse & why?
"Look at the nations and watch- and be utterly amazed. For I am going to do something in your days that you would not believe, even if you were told." – Habakkuk 1:5
This probably isn't the most popular verse out there, but definitely one of my favorites.  It always gives me hope that no matter what happens or what doesn't happen in my life, God knows best and He has the best plan ever – a plan that I couldn't even dream up in this crazy head of mine.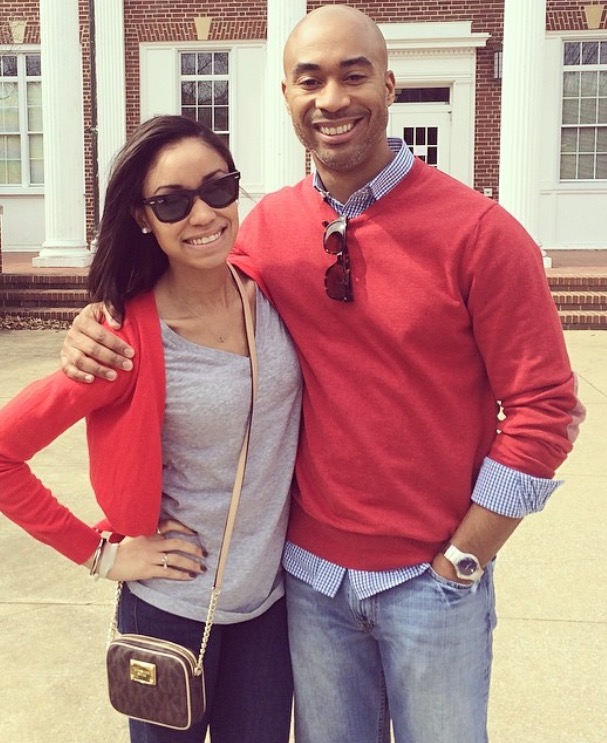 What's something you would tell your 20 year old self?
Life can be hard but that doesn't mean life is out to get you. Be patient and keep believing that there are good people out there and that good things happen, because they do.
What is your end goal with your business, what do you want to accomplish?
Ah, the dreaded question! On a serious note, I'm not sure if I have an answer to this yet.  I would love to become very well versed in Visual Design, as well as Front-End Development and Web Design, be able to go full-blown side hustle, and then transform that side hustle into a full-time job, being my own girl boss!
What are the 3 most important things you would tell someone starting off in their career?
Do your research. Take risks.  Seek guidance from others.
What is your favorite thing to do regarding your field?
I love the whole look and feel thing. Picking colors, fonts, etc.  Design is my jam.
What is your least favorite?
I'm not sure if I'd call it my least favorite thing, but my drawing skills on Adobe Illustrator could definitely improve! It can get really frustrating sometimes.
What has been the most surprising challenge within your career?
I think the most surprising challenge so far has been the learning curve.  When I first started out, the vocabulary alone was so over my head that I bought one of those Adobe Creative Cloud for Dummies books. But now, it's like I'm fluent in the language of design… Well, almost. I'm still a work in progress.
Until Next Time!
-B