This weeks #BossBabe is someone I went to high school with, Erin Kelly! Erin lives in Dallas where she is a Senior accountant for a commercial real estate company. Throughout this interview, Erin lets us know all the deets on how she has had a  successful career ever since graduating, including her 3 tips to anyone just starting out in their field!

Tell me a little about yourself. Where did you grown up, get your degree in etc? What is your current job?
My name is Erin Kelly and I'm a 27 year old (soon to be 28) Dallas native. I was born and raised in Dallas, but spent my teen years in Allen, Texas. After high school, I received my accounting degree from the University of North Texas. Upon graduating I received a tax internship, which eventually turned into a full-time offer at an accounting firm in Addison, Texas. After about a year of tax accounting I decided to make a change and went into real estate accounting, where I still am today. I'm currently a Senior Accountant at Stream Realty Partners, a commercial real estate management company here in the Dallas metroplex. I've been with Stream for four and a half years.
What made you decide to start your career? Did you go to school for this?
I've always considered myself a very risk averse individual & knew that I wanted job security when I graduated from college, the accounting field gives you just that! Aside from being good with numbers, I took an accounting class in high school and thought "Hey, I'm pretty good at this!".
What inspires you on a daily basis?
My family and friends. They think so highly of me (even if I can't always see why) that it encourages me to do better in every aspect of my life. I'm constantly surrounding myself around loving, funny, and smart friends and family, that it kind of rubs off on me.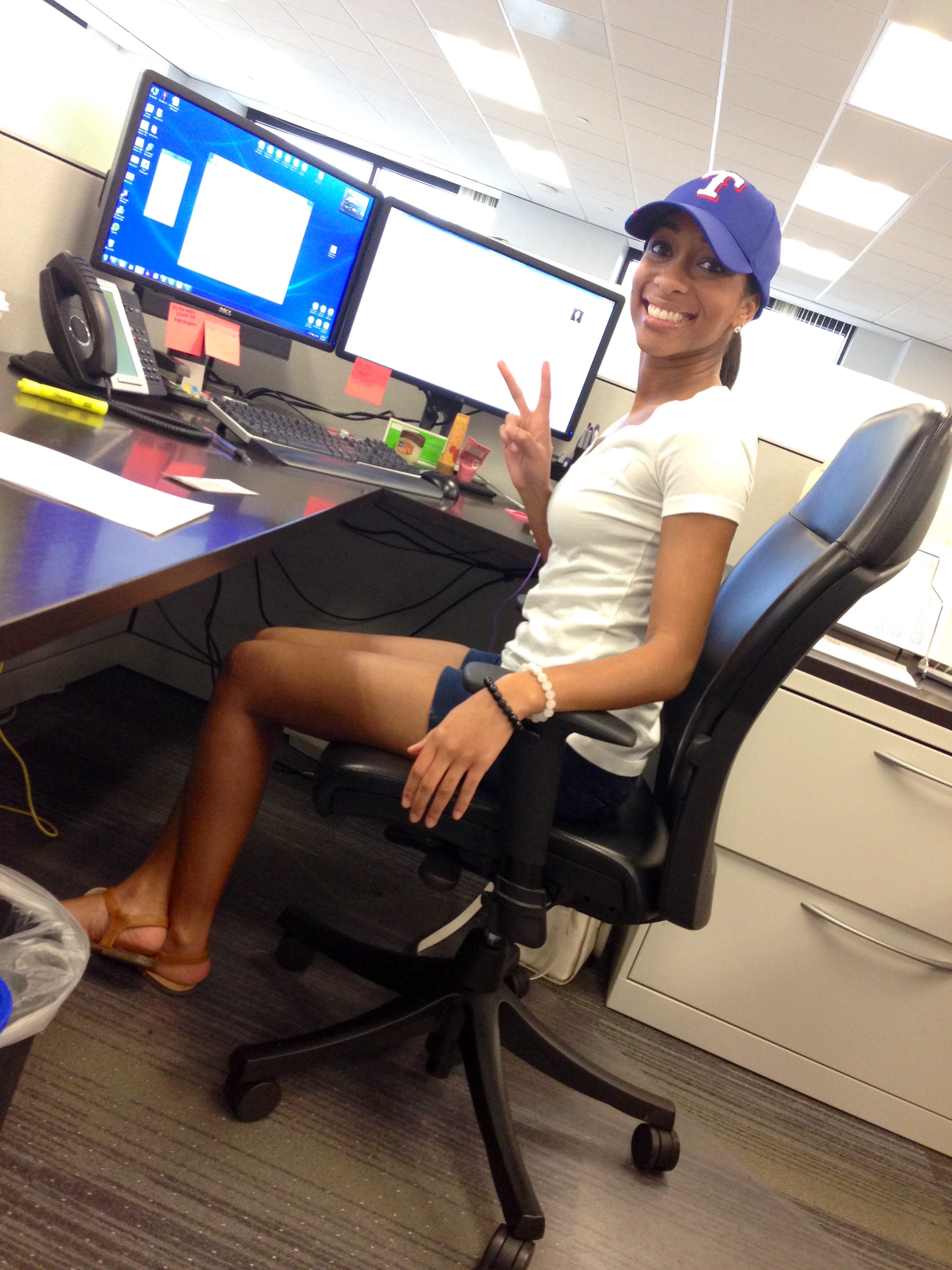 What is your favorite quote & why?
My favorite quote is one by Maya Angelou, "I've learned that people will forget what you said, people will forget what you did, but people will never forget how you made them feel." It's a simple reminder for me to treat people with respect.
What's something you would tell your 20-year-old self?
Material things don't matter and you need a passport!  Also, don't rush the plans that God has for you. Trust his timing and not yours.
What is your end goal with your career? what do you want to accomplish?
I'd like to stay in accounting but other than that I'm not really sure at this point. As long as I'm constantly learning and progressing, I'll be happy.
What are the 3 most important things you would tell someone starting off in their career?
1) Be kind! You never know what networking opportunity you can create for yourself. Also, you'll never regret being kind.
2) Always be professional because you never know who's watching. Having one too many drinks at the company party or posting that inappropriate picture on social media is never a good idea.
3) Be honest about your abilities. When you're starting off in a career, you're "fresh" and it won't be hard for everyone to tell. Take this time to ask as many questions as you can and listen to those who are where you want to be.
What is your favorite thing to do regarding your field?
Exceed the client's expectation!
What is your least favorite?
Writing! I've never enjoyed writing and I had the idea that there wouldn't be much writing in the accounting field. Boy was I wrong! I'm either writing explanations about the financials I have just produced or I'm editing/reviewing paragraphs that my property managers have just written regarding property matters.
What has been the most surprising challenge within your field?
How much accountants depend on other departments within the company. I can't complete any financial reports without information from property management, leasing, and even the engineering teams. It can definitely be a pain at times, but I can't ignore the wealth of knowledge that I gain from being in constant communication with my coworkers in other departments.
Until Next Time!
-B