This week's #BossBabe is Jae Irlbeck. Jae is another one of my sorority sisters who is doing amazing things! She also went to UH, and has created a career in Web Design at an amazing company. In this interview, Jae tells us how she got started with content creation, all about her time in Afghanistan,  as well as her future goals within her career.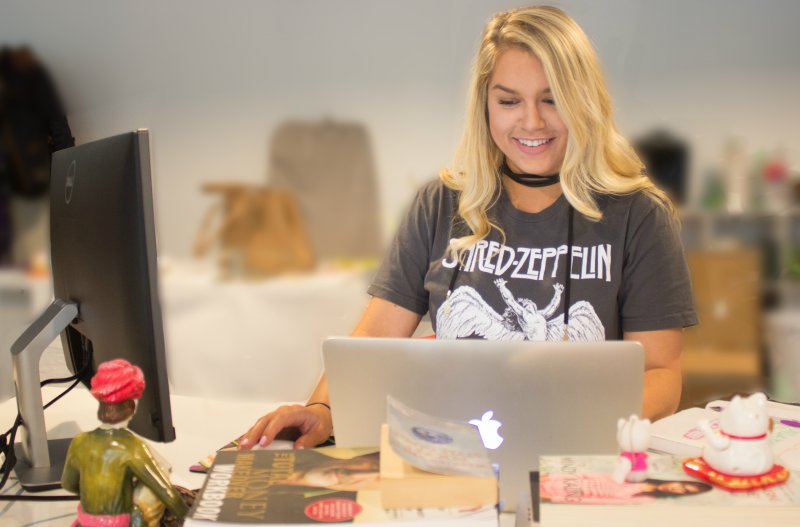 Tell me a little about yourself. Where did you grown up, get your degree in etc? What is your current job?
My name is Jordan Irlbeck bust most people call me Jae. I grew up in Southern California and I'm a product of a single dad who raised me through & through. I went to high school in a small town- Rural Missouri. I won't lie to you and say I absolutely loved the farm life and bon fire parties out by the barn, but I had some good ole fashion fun in the country! The experience was great, but I always knew I would end up in a big metropolitan city. It was no surprise to my friends and family when I packed a couple of suitcases and moved to Texas the night after graduation. I fell in love with the University of Houston not only because it's located in one of the largest cities in the nation, but because of its diversity. I was submerged into an ocean of culture and color where I had to opportunity to learn about the world. I even got to visit France, Switzerland, Italy and Dubai from the friendships I made being in school… thanks Clarita and Seif!
I graduated in 2015 with a degree in Human Resources Development. I already know your confused response, so I will briefly explain- I don't want to put you to sleep here. HRD is a branch of Human Resources that focuses on the training and development of the employees to ensure they perform at the best of their abilities for the company they worked for. I LOVED this branch because I was interacting with people, designing and creating e-learning programs and ultimately helping people be better at their jobs. What an amazing feeling that gave me to provide the tools for one to succeed in their position and contribute to their organization! I was allowed to be creative & make things appealing to the senses, motivating the person to keep reading,  and keep learning. It made me feel like I could make a difference in someone's life.
As much as I would love to be in the HRD field now, I am very happy to have found my home in the Marketing Office. I'm a Global Marketing Coordinator, Web Content Director and User Experience Designer for a company called DHI Telecom Group.
DHI is a military contractor that provides internet for U.S. military personnel all over the world, even in active war zones.
We do a lot more than that, but in reality our goal is to keep our Heroes connected back to home- no matter where, no matter when. You may see those heartwarming videos where a soldier is skyping in a tent, reading a bed time story to their babies back home… we make that happen.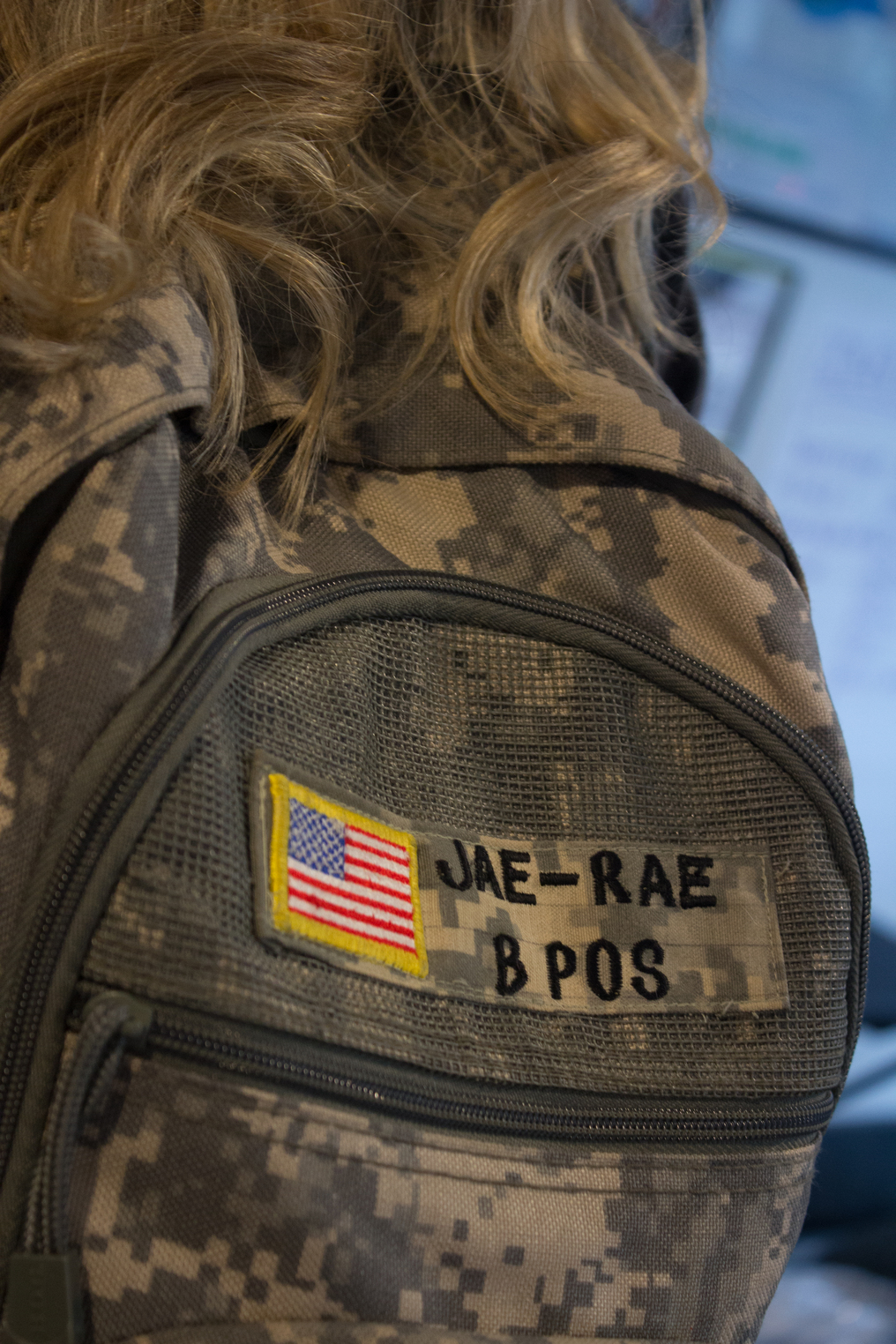 What made you decide to start your career?
I always knew I would have a creative career that gave me the freedom to be my energetic self. I've held positions with MTV, Houston Astros, Red Bull, Hotel Zaza, River Oaks Country Club, UH Athletics, Fleming's- the list goes on, I just love to work. As far as being a web designer, I only knew I was a capable about 9 months ago believe it or not. Now, I fill the role of Director of Web Content and User Experience.
Here's the story in a nutshell-
Blake, the Marketing Manager, said to the department,  "Who wants to take a stab at making a new and improved company website? The CEO hates dhitelecom.com right now. It does not define our company culture, it is not the ideal representation we want as an organization."
Crickets. Not a single person was up for the challenge.
It was my time to shine- I knew I had to at least attempt this project because of how fun would it be to be THE web designer for a super awesome technology company! I volunteered and never looked back. After just the initial homepage design, Blake passed by in shock. He told me to do the whole thing, keep doing what I do and let him know when I was done. I was very scared,  like, what did I get myself into?
It was only a matter of weeks before the website was at a stage to be presented to the Executive Leadership Team and ultimately the CEO. They loved it. After some minor tweaks my very first website went live, www.dhitelecom.com in only a month's time. That's when I became the office hero! Just kidding, but it totally felt like it. I have been taking on many other websites for multiple subsidiaries within the DHI family like IQSTC, www.iqstc.com. I even build websites for our lesser-developed partners that DHI presents to them as gifts.
DHI Mobile Store is a branch of DHI that is a retailer and recently became e-commerce. Although we work with a third party developer on the e-commerce side, I still act as the point of contact and liaison when updating the design and user experience. User Experience Design, or U/X, is is the process of enhancing user satisfaction with a product by improving the usability, accessibility, and pleasure provided in the interaction with the products. This is common for me when creating the shopping and checkout process for customers shopping at DHI Mobile Store's e-commerce website. Having great U/X motivates the buyer to continue shopping, making purchases and later become a loyal customer.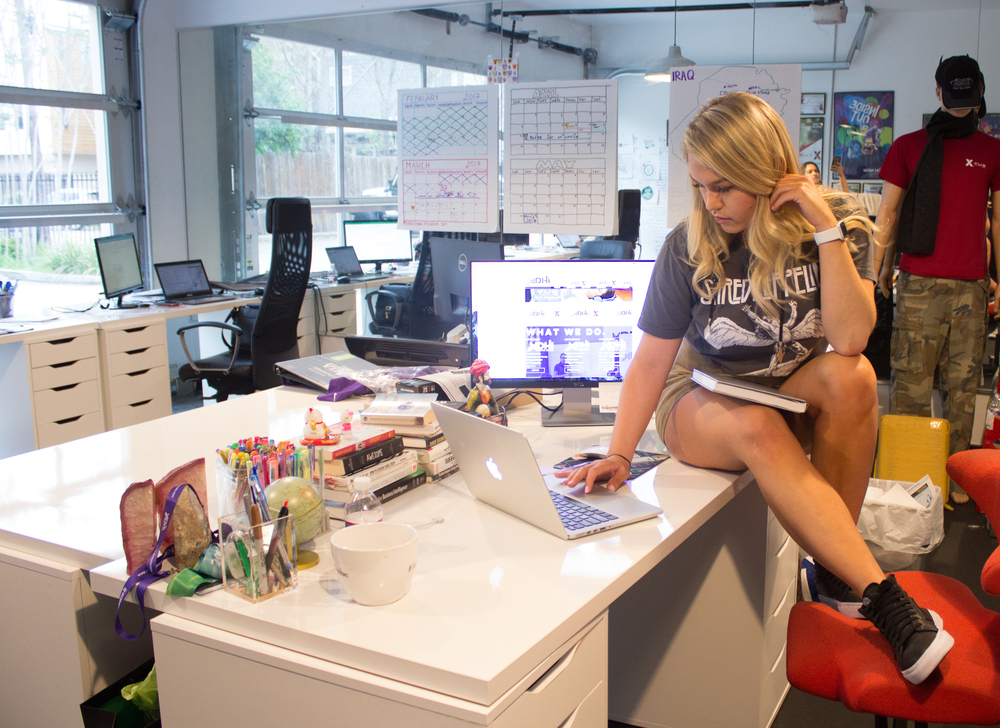 What inspires you on a daily basis?
Our customers. The brave men and women who fight for our freedom on a daily basis. The sacrifice U.S. Military personnel make for their country is so much more than admirable. I wish I could make up a word for it, but honestly it's indescribable.
I had the opportunity to travel around the world as a Global Marketing Coordinator. I visited Afghanistan, Kuwait, Jordan and the UAE. I was breathing, eating, sleeping like a soldier at war… which mainly consists of sand everywhere. I saw everything from Syrian refugee camps on the side of the road in Jordan, camels roaming about in Kuwait, Lamborghinis getting towed across the Saudi Arabian border and soldiers on base equipped with huge guns casually eating a bowl of cereal at the chow hall. It was insane. Touring various military bases in war zones was an eye opener for me. It made all of my problems back home seem so minuscule.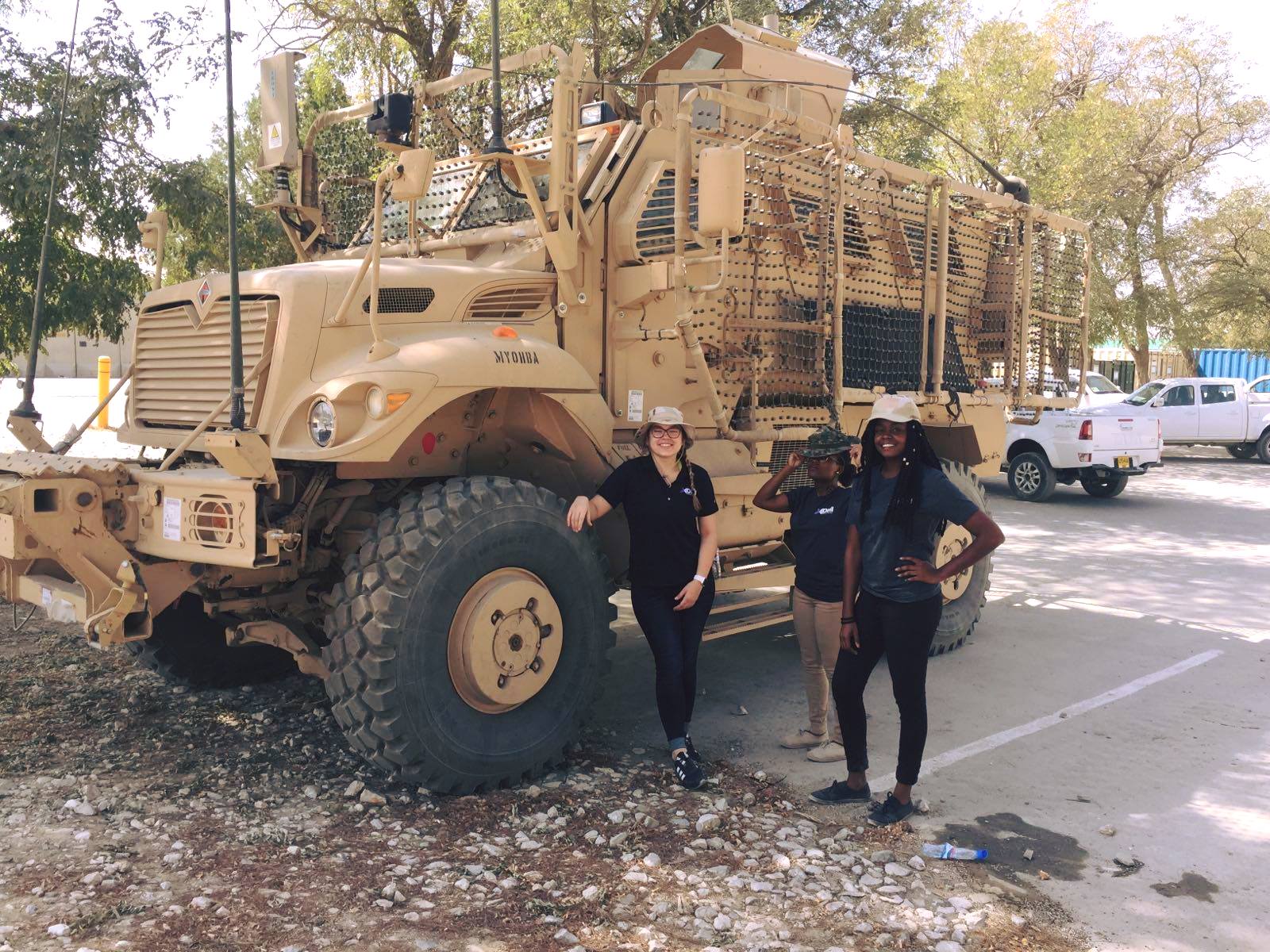 What is your favorite bible verse & why?
"Let us not become weary in doing good, for at the proper time we will reap a harvest if we do not give up." Galatians 6:9
Keep going, don't stop the fight, you will be rewarded in one way or another.
What's something you would tell your 20 year old self?
BE PATIENT. Try new things everyday. You have no idea what you may be capable of!
What is your end goal with your business, what do you want to accomplish?
I have soooo many goals it's ridiculous (*rolling eyes emoji*). I would love to become an executive leader within the DHI family, a role which I can guide and challenge individuals to limits they've never gone before. Without Blake, my manager, I would of never been able to take on this web design challenge and later it become one of my favorite aspects of marketing.
I would love to get more into coding and web development to get the big picture of a fully functioning website, not just the aesthetics in look and feel. I'd like to develop an app for iPhones and Androids, because anyone who builds apps is just a badass.
Finally, go to a publisher or editor and get their thoughts on my writing and what it takes to become a best seller. I wrote a daily journal about my experiences while traveling in the Middle East. I like to believe it's a very comical, easy to read, yet inspiring period of my life that I want to share with my friends, family and anyone else struggling with the start of their career.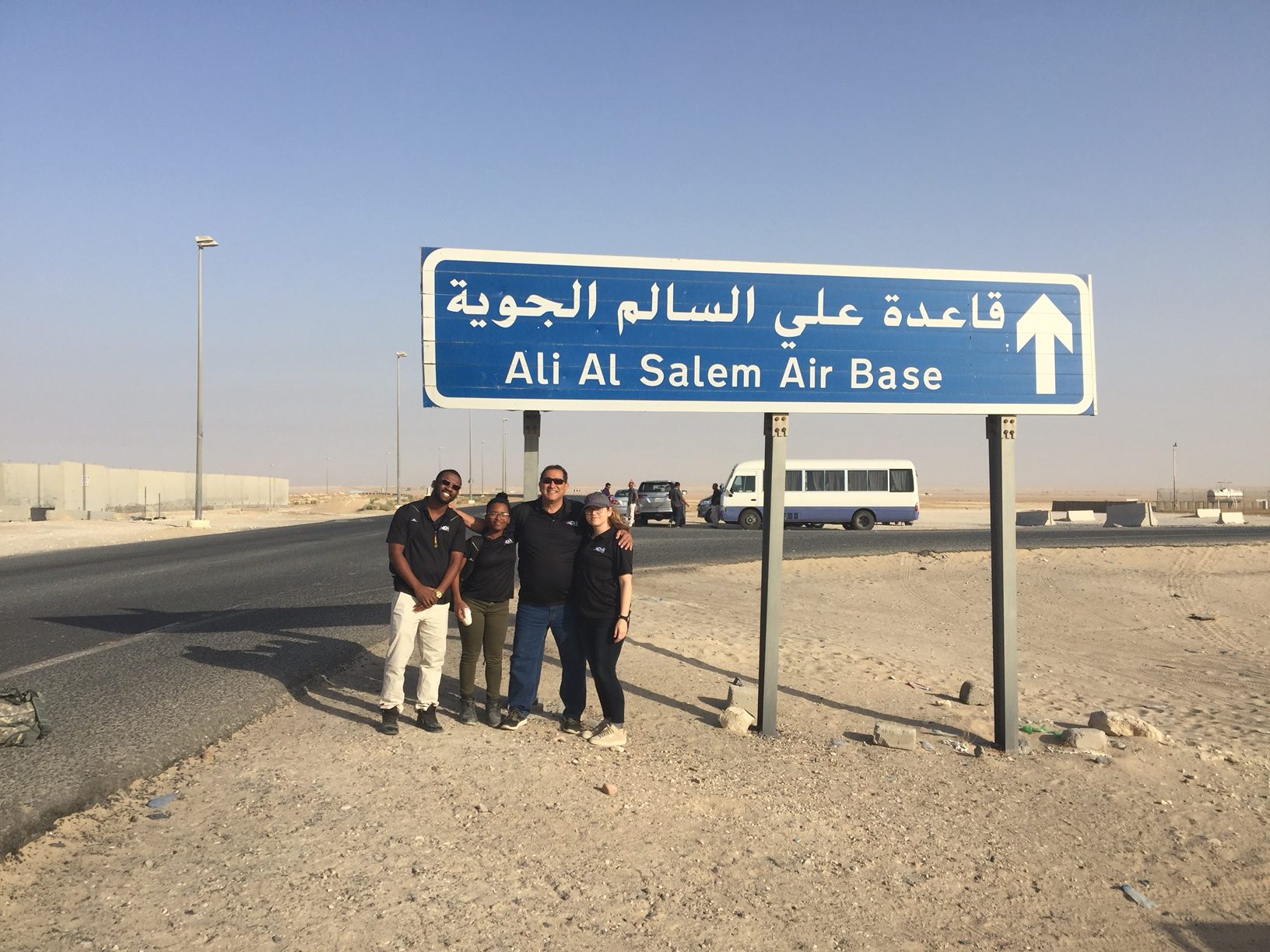 What are the 3 most important things you would tell someone starting off in their career?
Listen. Come into your role and just listen to learn for a while.
Be eager to grow. Never back down from a challenge. Do things that scare you.
Don't be discouraged by "No". Adapt and overcome. Be innovative and just work it!
What is your favorite thing to do regarding your field?
Pretty much everything- I love to research. I look around big name companies & their websites to get ideas. I like to see brands relaunching, who go through a complete makeover and come back bigger, better, faster. It's fascinating how a new look and feel can change the whole company vibe.
What is your least favorite?
Writing copy. I hate writing. Coming up with all the words and paragraphs and descriptions for a website. UGH!
One time, I had to make a website for a construction company based out of rural Iraq. I was given a company profile (barely if you will even consider it that) in broken English. From there, I just had to make things work, use my imagination and research the hell out of great big construction companies. Teergroup.com is actually one of my favorite websites to date, so it worked out well.
What has been the most surprising challenge within your career?
Getting told my website sucks. They say it a lot nice,r of course, but that's what I hear in my head. With creative design I have to be prepared for someone to not feel it they way I do. When it boils down to it- a website is a form of art, which means it's very subjective. As a designer I fully respect that everyone will have different opinions about my art. In the beginning phases it was difficult because I would go into the Chief Marketing Officer's office with (what I thought was) the final website in all of its radiant beauty and glory but what really would happen is that it actually it needed to sell products here, needed to be more functional there, needed this and then that. I would have a page full of notes and walk back to my desk and delete everything I had been working on trying not to get butt hurt. It was tough at first because it feels a lot like failing. Now, I realize its my job to design for someone else, although it helps to have a great eye and creative outlook, keeping an innovative spirit to adapt to change and accept criticism is a huge part of becoming successful.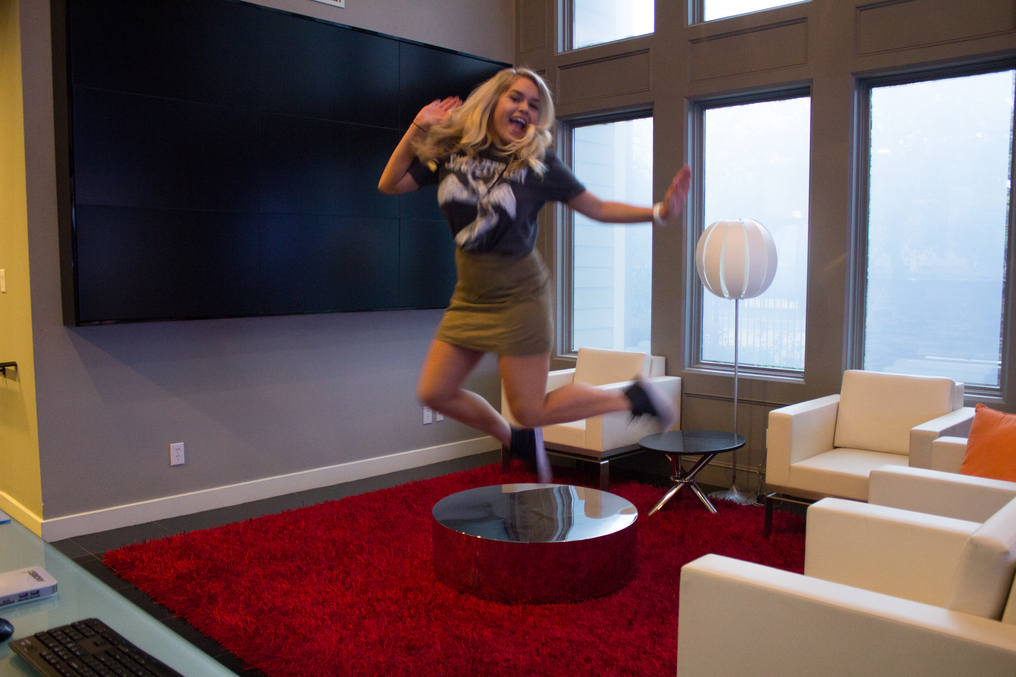 Until Next Time!
-B