This weeks #BossBabe goes hand in hand with something that I've always thought was a dream job- being a flight attendant! I can't imagine having a job where I get to travel on a weekly basis to different parts of the world. Also, I can't imagine being on a plane on a daily basis. Nevertheless, I am so excited to learn about this job and all that this entails. This week, Sarah Tasman tells us all about the ins and outs as well as why she loves her job!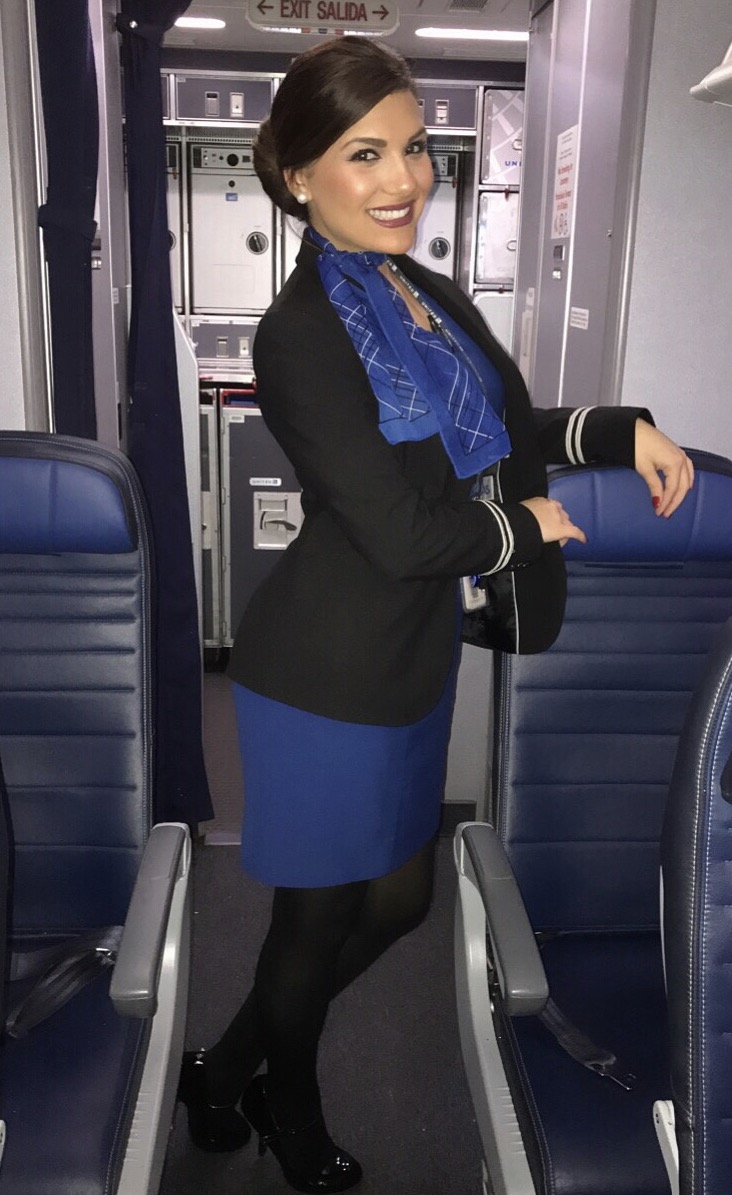 Tell me a little about yourself. Where did you grown up, get your degree in etc? What is your current job?
Hello, my name is Sarah Tasman and I am originally from Columbus, Ohio- home of the buckeyes and all things scarlet and gray (Go bucks)! I originally went to school for nursing and worked at The Ohio State Wexner Medical Center before I started working for United Airlines in 2016. I currently work for United as a flight attendant and I love, love, love my job! I always thought nursing was what I wanted to do with my life but I guess God had other plans. Now I fly both internationally and domestically for the airline & I could not imagine my life any other way. 
What made you decide to become a flight attendant?
 It was never my plan to become a flight attendant. It was not something I aspired to do, it just sort of happened. I realized that the medical field was not for me, so one night I sat down and applied for a job as a flight attendant. I thought the job looked fun; who does't want to wear the cute scarves and high heels? I honestly did not expect to hear back because my schooling had nothing to do with aviation. However, it was no more than 10 hours later that I received an email stating that they wanted to interview me. It was at this point that I made a deal with God. I told God, "God, if I get this job I know that it is your will and I am going to trust you." So long story short, I got the job and I packed up my whole life in Columbus, Ohio, and drove 20 hours to Houston, Texas, to start a new life which has taken me so many places I never thought possible. I feel truly blessed to live the life I do, sometimes I even have to pinch myself to make sure I am not dreaming!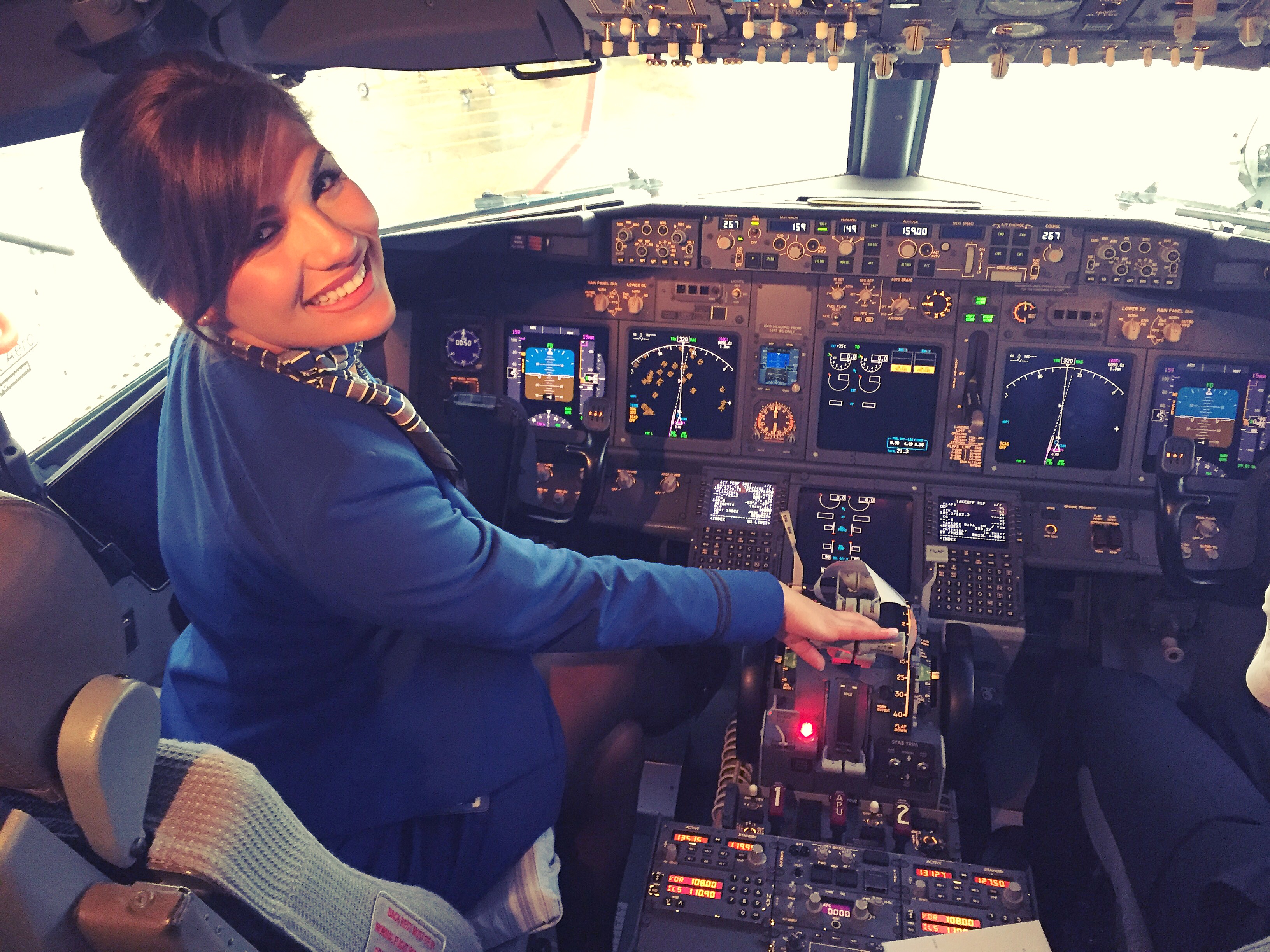 What inspires you on a daily basis?
For me, it is so hard to pick one thing that inspires me. God gave me a passion for so many things. However, if I have to pick my top two things it would be "travel" and "people". I guess in my line of work these two things go hand and hand. I am constantly planning new trips, flying new places and seeing new things. Nothing gives me more excitement and joy than to place my feet on soil that I have never walked on before. The excitement and anticipation of traveling to new places just about kills me!
Also, I am inspired by the people that I meet along the way in my travels. I have met so many amazing people with such kind hearts and fascination stories. I have come to realize that the world is such a big place with so many things to learn. I truly believe the world to be a beautiful place with people that have good hearts. In this day in age, the media blasts us with images and stories of how bad the world and people are. However, I would beg to differ. Yes, there are many problems with society today, but yet there are also so many wonderful people and things that go on that the media doesn't report on. Life is a beautiful thing. 
What is your favorite bible verse & why?
My favorite Bible verse would actually have to be a cluster of verses. The verses fall under Proverbs 31. This chapter talks about a virtuous, upright woman who walks in the ways of the Lord. For me, these verses have always been a guide for how I want to live my life & the type of woman I want to be. I truly want to be a woman who is in God's will and walks with Him daily.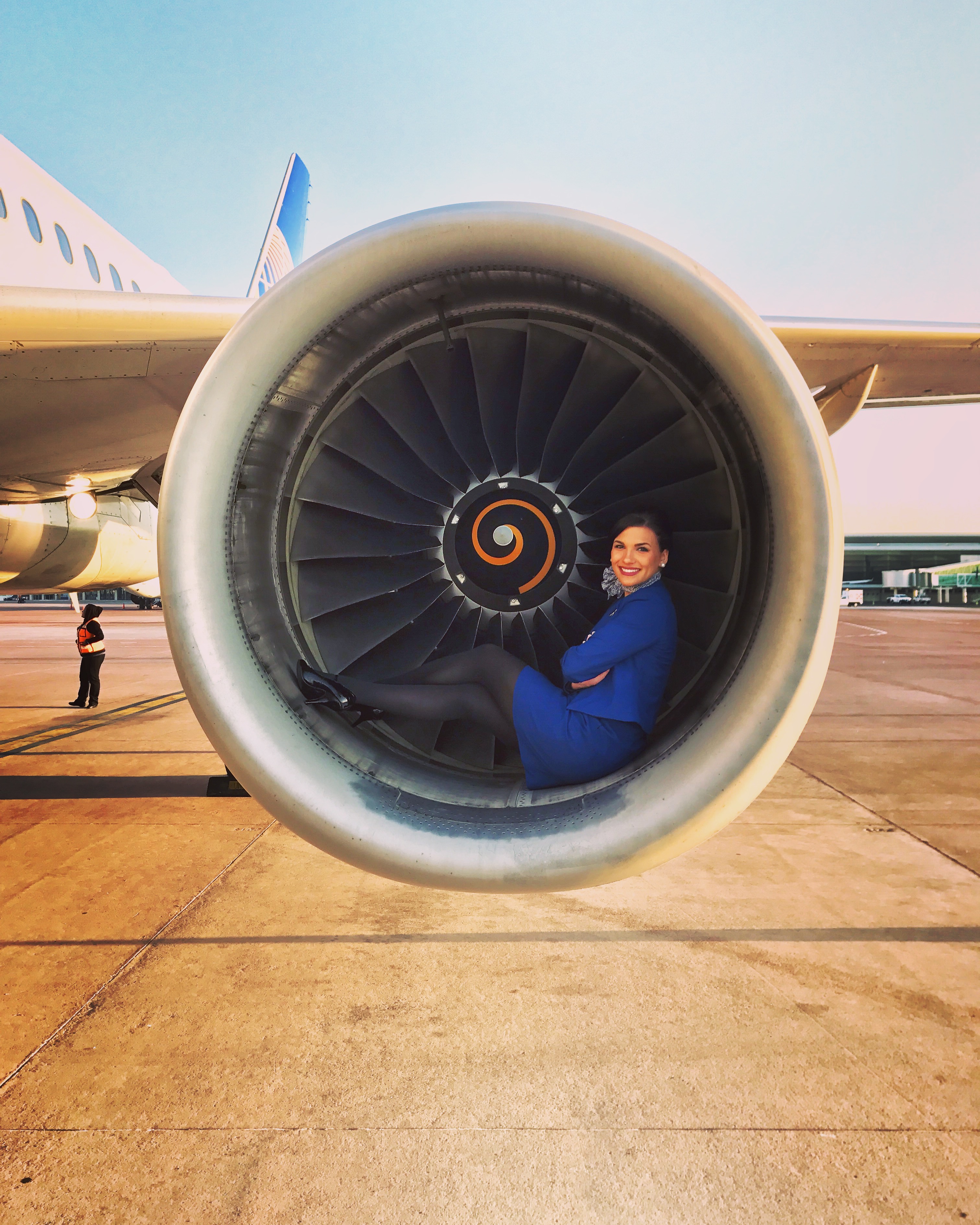 What's something you would tell your 20-year-old self?
Something I would tell my 20 year old self would be not to try and plan life out. I have always been a "Type A" person who has to have all their "ducks in a row". I have tried to plan out my life to the last detail and, well, that hasn't worked out very well. I have learned that life is unpredictable and you just have to go with the flow. This does not mean you shouldn't plan things and prepare, it just means that you have to be flexible in your approach and realize that life doesn't always go the way you want it to. However,  I am glad my life hasn't gone the way I want it to because I'm happy where I have ended up thus far.
What is your end goal with your business, what do you want to accomplish?
With my current job as a flight attendant, my ultimate goal would be to hold some really good international lines. With my job everything is about seniority and in order to get the really good trips you have to be with the company for quite some time before you get the long international destination layovers. So one day, I would like to be able to have enough seniority to go to those really amazing places that you read about in books and see in movies. I am honestly not sure how long I will be a flight attendant , but I promised myself I would not quit this job until I check all of the destinations off my list that I want to see. I have so many places left that I want to visit so I think I will be flying for a few more years until I accomplish my goal of seeing those places.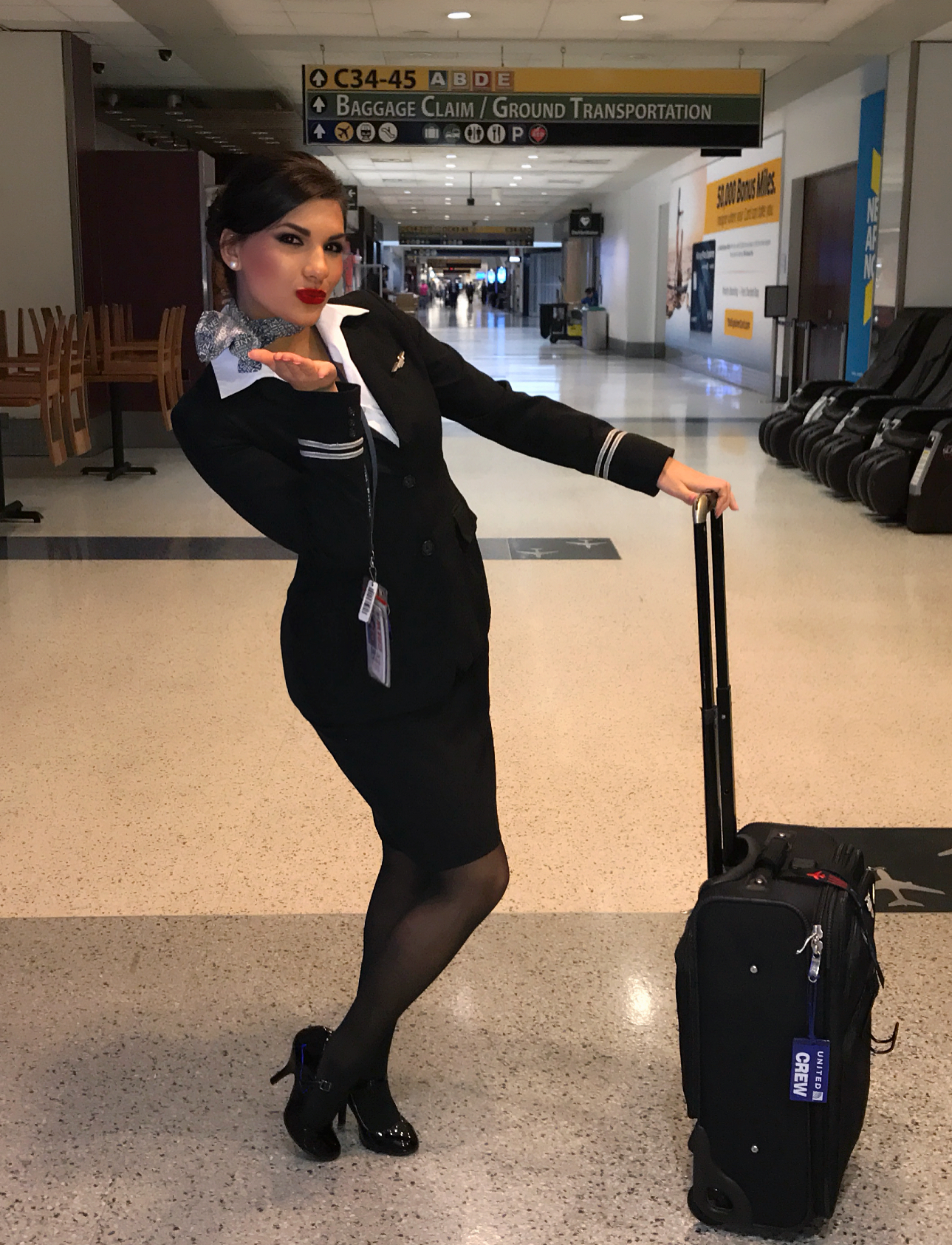 What are the 3 most important things you would tell someone starting off in their career?
Three things that I would tell someone starting off their career would have to be:
Embrace the change that your new career will bring.With every new career there are changes that will come to your life, both good and bad.
Do not get discouraged when you are first starting out. Every new career present new challenges and new things to learn. Don't give up if things don't come naturally at first.

Good things take time

, so give your new job a fighting chance.
Once you get your dream job or new career stay consistent and don't slack. You worked hard to get the job so keep the job. Don't let laziness or complacency hinder you from keeping or moving up in your career.

 
What is your favorite thing to do regarding your field?
My favorite thing about my career is the traveling perks… DUH! I get paid to not only travel but I also get to travel anywhere virtually free on my days off. My job offers so much flexibility and I can literally hop on any plane, at any time, and go anywhere. It's an amazing lifestyle. 
What is your least favorite?
My least favorite thing about being a flight attendant would have to be the exhaustion. I get so tired so easily. When you are flying through so many different time zones you get major jet lag. Also, the plane air is so dry that you have to not only fight fatigue but also dehydration. I have to drink so much water and put on so much lotion to keep from drying out. In this job, you really have to take care of yourself or you can get run down very easily. 
What has been the most surprising challenge within your business?
The most challenging part of being a flight attendant is dealing with the loneliness. Many of my friends are flight attendants and we all have different schedules so we hardly ever see each other. Also, while yes, I am on a plane with hundreds of people at a time, it is different from having one on one social interaction with a good friend. I live alone in a state where I  know no one so it has really weighed on me a lot. But at the end of the day, I have grown as an individual and become more comfortable with myself as a person.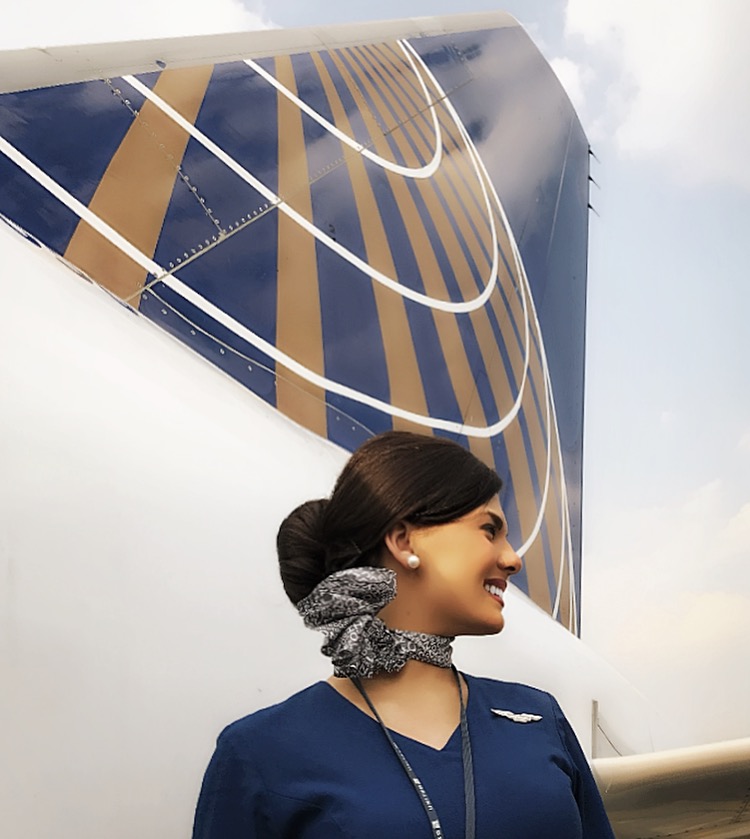 Until Next Time!
-B