So excited to bring to you segment #2 about the Women of Hope Ministry located in Guatemala! If you didn't get a chance to read the first post about who this amazing group is, you can read all about it here. In the meantime, you can continue reading to learn about what it is exactly that the Women of Hope does. Just as a recap, Women of Hope is an organization that helps women in Guatemala earn a living by providing wholesome employment through the creation of hand beaded jewelry. The organization was founded in 2011 by Tina and her husband Giovanni.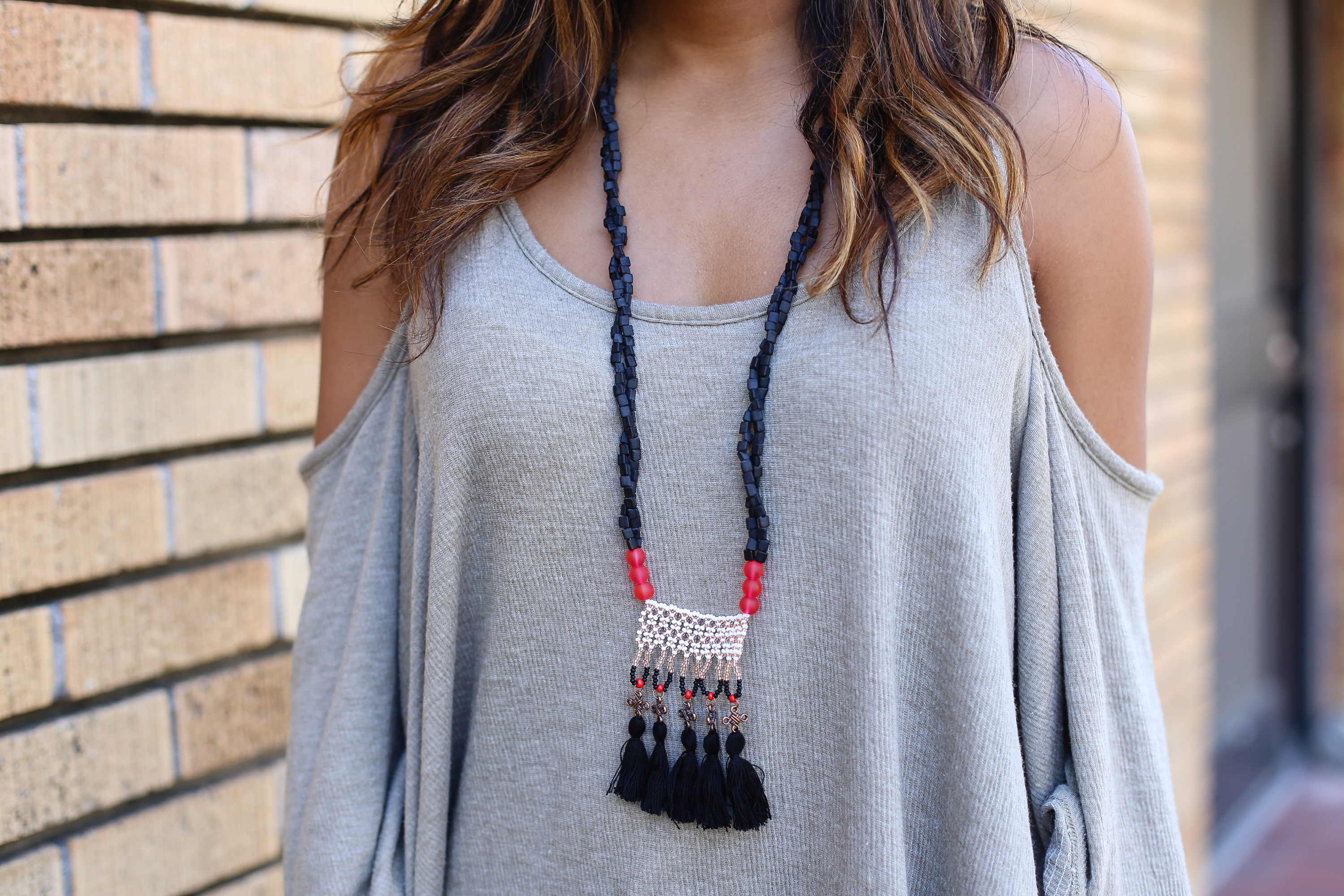 WOMEN OF HOPE: WHAT THEY DO
Tina, the leader of Women of Hope, leads a team Monday through Thursday each week of 8 artisans that craft and design products that are sold in the US. About 2-5 pieces are handmade daily, each piece unique to the artisan working on it. Pieces can take anywhere from one to several hours to make and many of the pieces are unique to the Women of Hope artisans/designers. The workers are paid fair wages for their work and are then able to afford food, medicine, housing and educations for their families. The jewelry sold enables Women of Hope to purchase more materials, cover office expenses, pay the artisans and continue to add more artisans as sales increase.
Meet Blanca!
Women of Hope gives local women in Guatemala a way to make a permanent living in a safe environment, allowing them to become more independent. For example, Blanca (pictured above), an artisan, is working at WOH so her and her husband can one day in the near future afford to build a home of their own.  Blanca had previously worked for other beading groups, but her wages were never consistent and she was often left covering the costs of products that did not sell- lowering her weekly wages even more. Working with Women of Hope ministries has not only given Blanca a consistent income, but has also given her a loving work environment as well where she can be among other amazing women.
This necklace above is the perfect length to wear with anything! You can purchase this necklace by visiting https://wohgt.org/.
Women of Hope has also been able to help other artisans that they work with- this year alone they will be able to send one artisan's daughter to middle school, one artisan to attend high school, and another artisan to start her university studies from ministry donations. Last year, in 2015, WoH was able to build efficient wood burning stoves for 3 of the artisan families, add a privacy wall for one artisan who lives alone and install a water-filtration system for another.