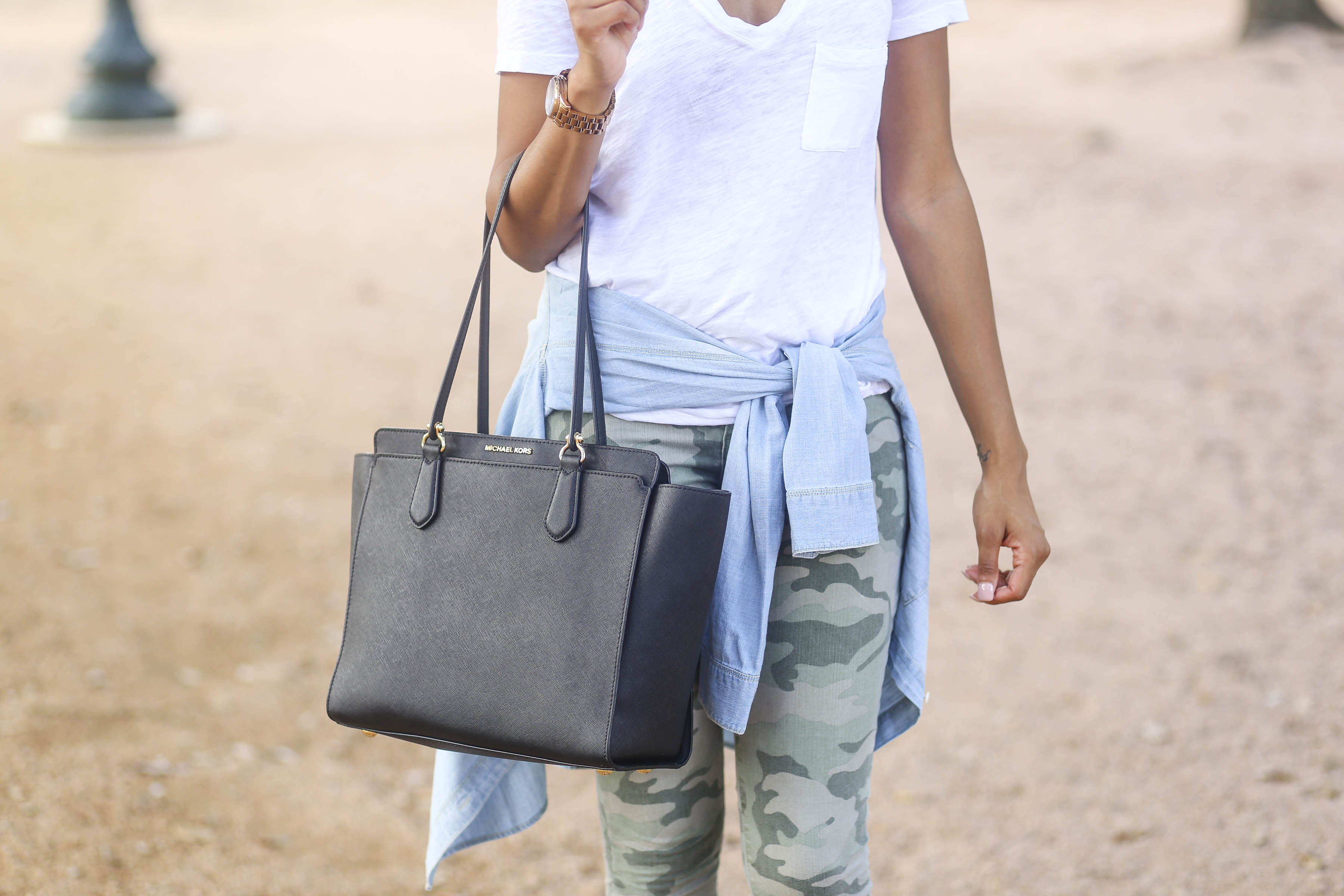 To be honest, there's nothing I look more forward to than a comfy day! Although I don't own or wear sweatpants, I always appreciate a good jeans & t shirt kind of day. I have always been a fan of denim for many reasons. In addition to being comfortable, denim can be worn in soo many ways as well as day or night. A couple of years ago, denim had a "patterned" phase, where the trend was pants that were fun patterns and colors. It was during that time that I snagged up these camo pants and have loved them ever since!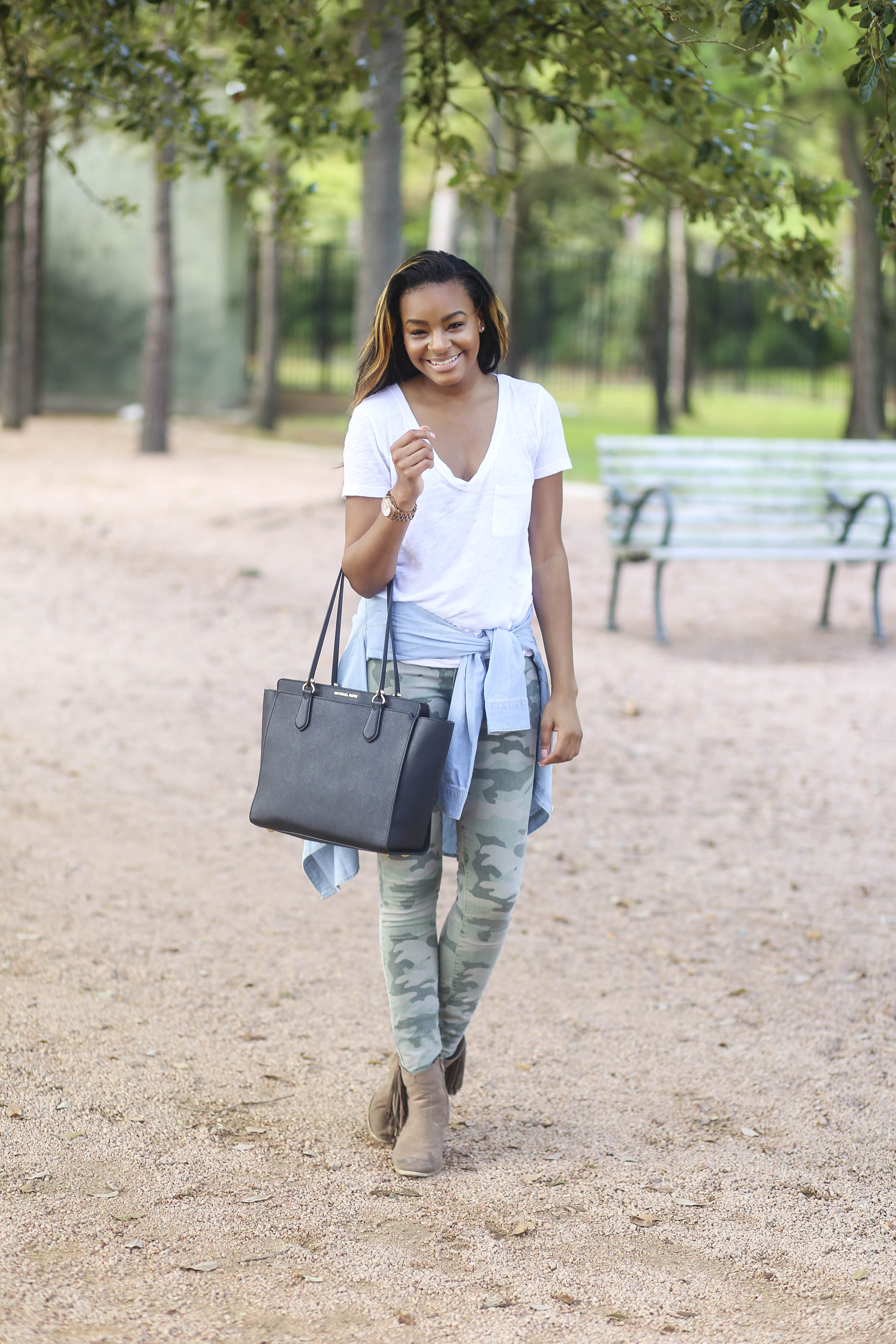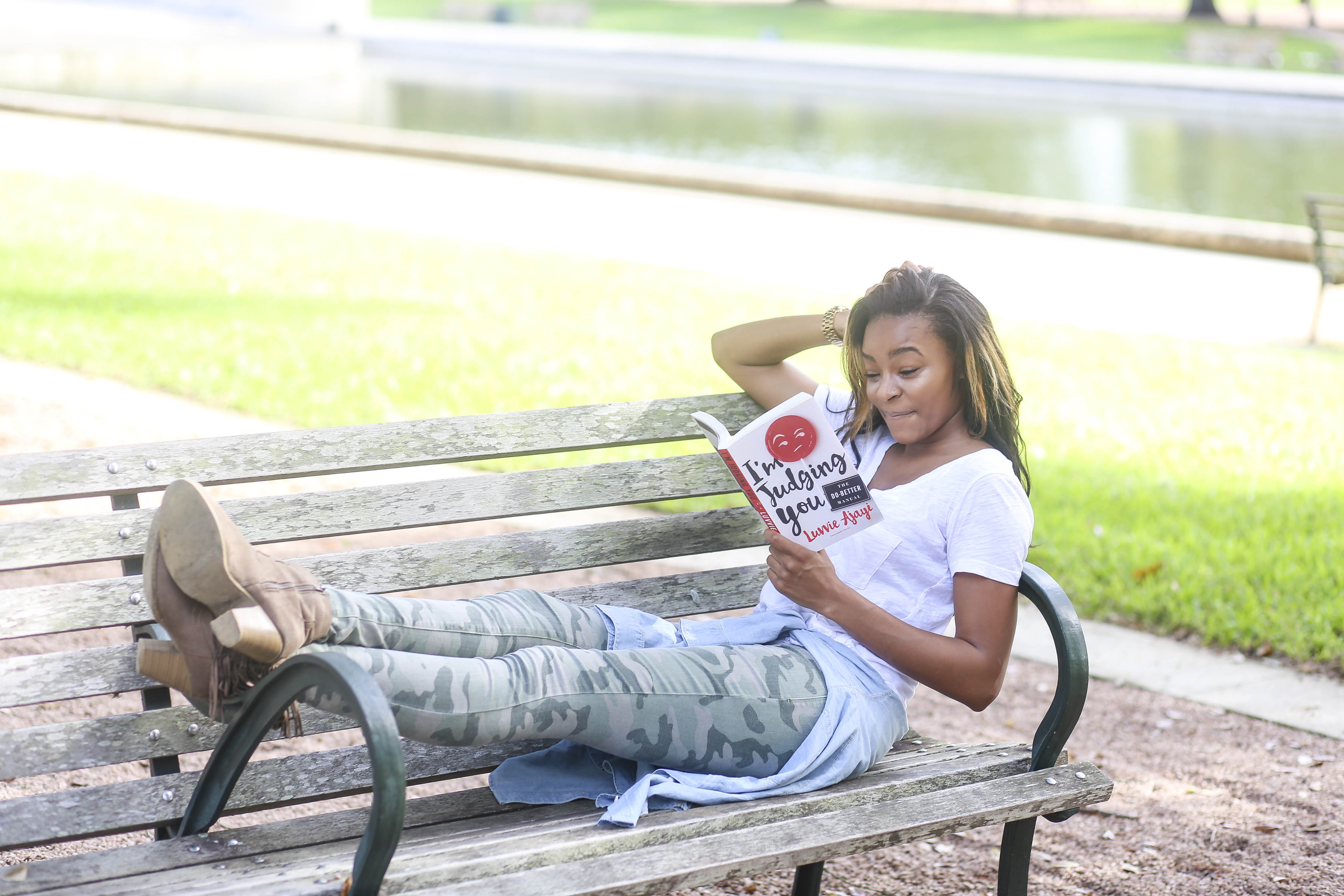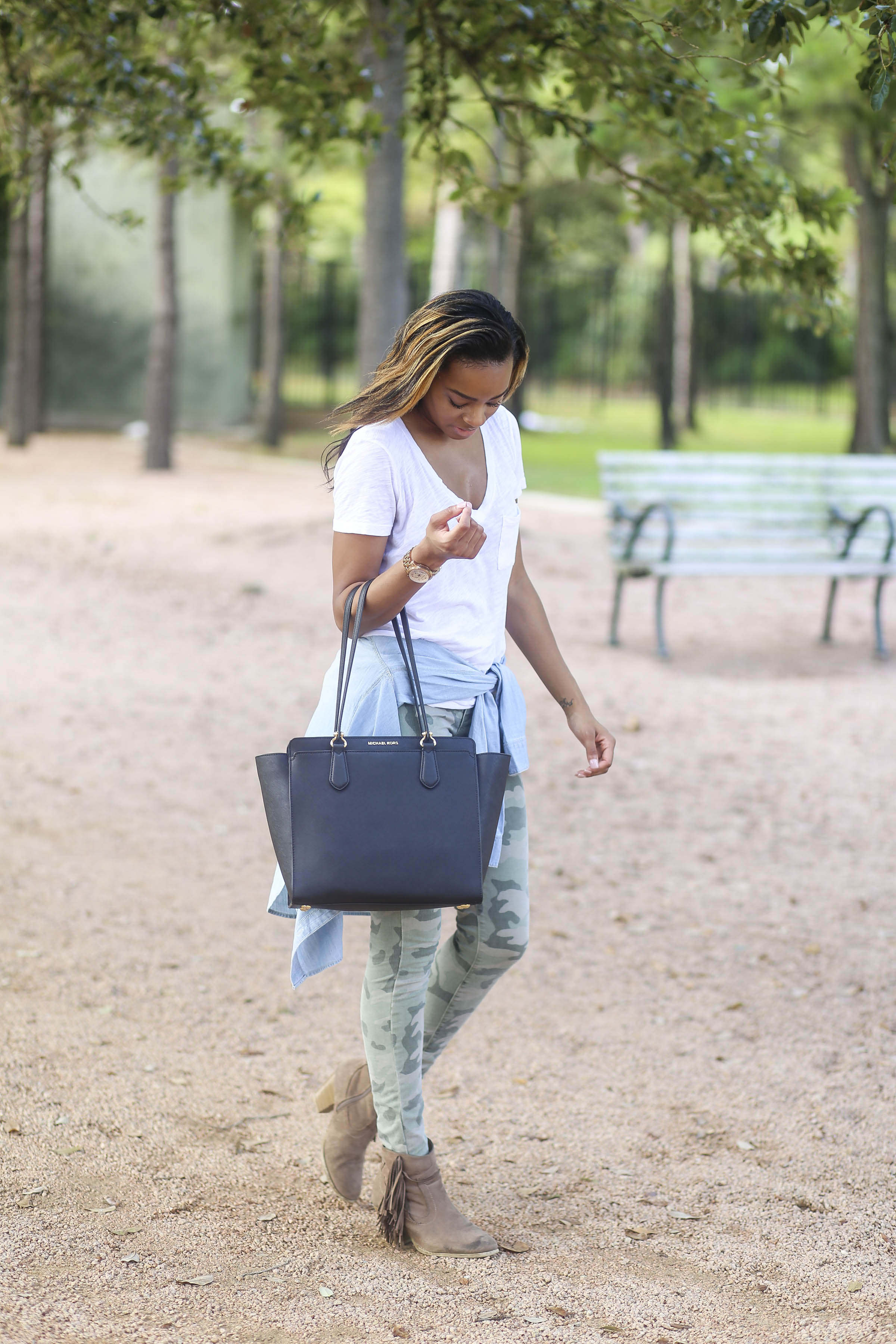 I am not a pattern girl, but I love these! I like how they are kind of a neutral color pallet (in my eyes anyways), so I am able to wear them with many different tops. For example, here in this outfit I am wearing them with just a white t-shirt, and a denim top wrapped around my waist. But, I have worn these pants on other ways as well. I have worn them with a black blazer & some heels when I wanted to dress them up, as well as a big chunky sweater when it was a little colder outside. Like I said, camo goes with anything! P.S.- Deets on the amazing book I'm reading above can be found here. I'm Judging You is a must read!
Details: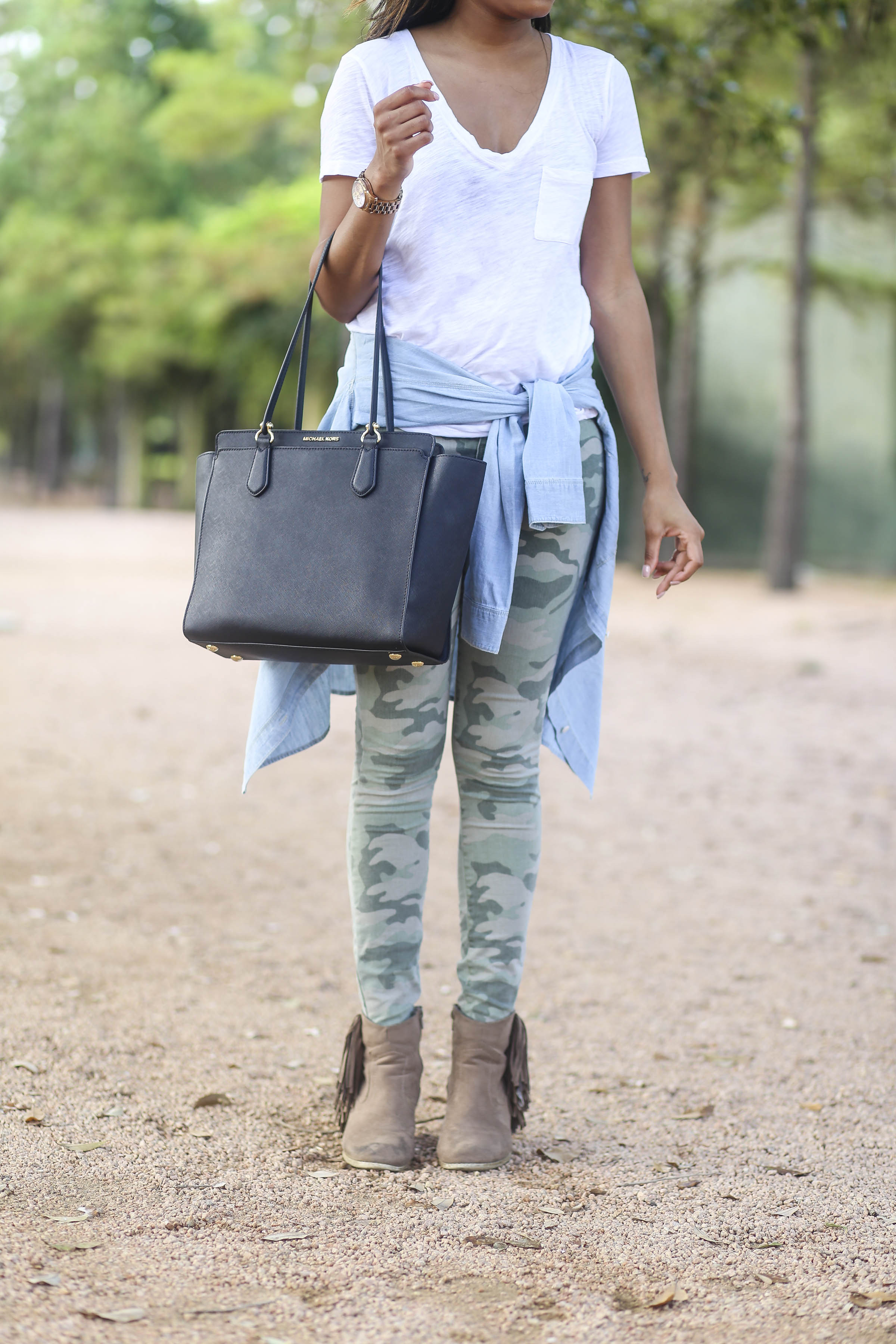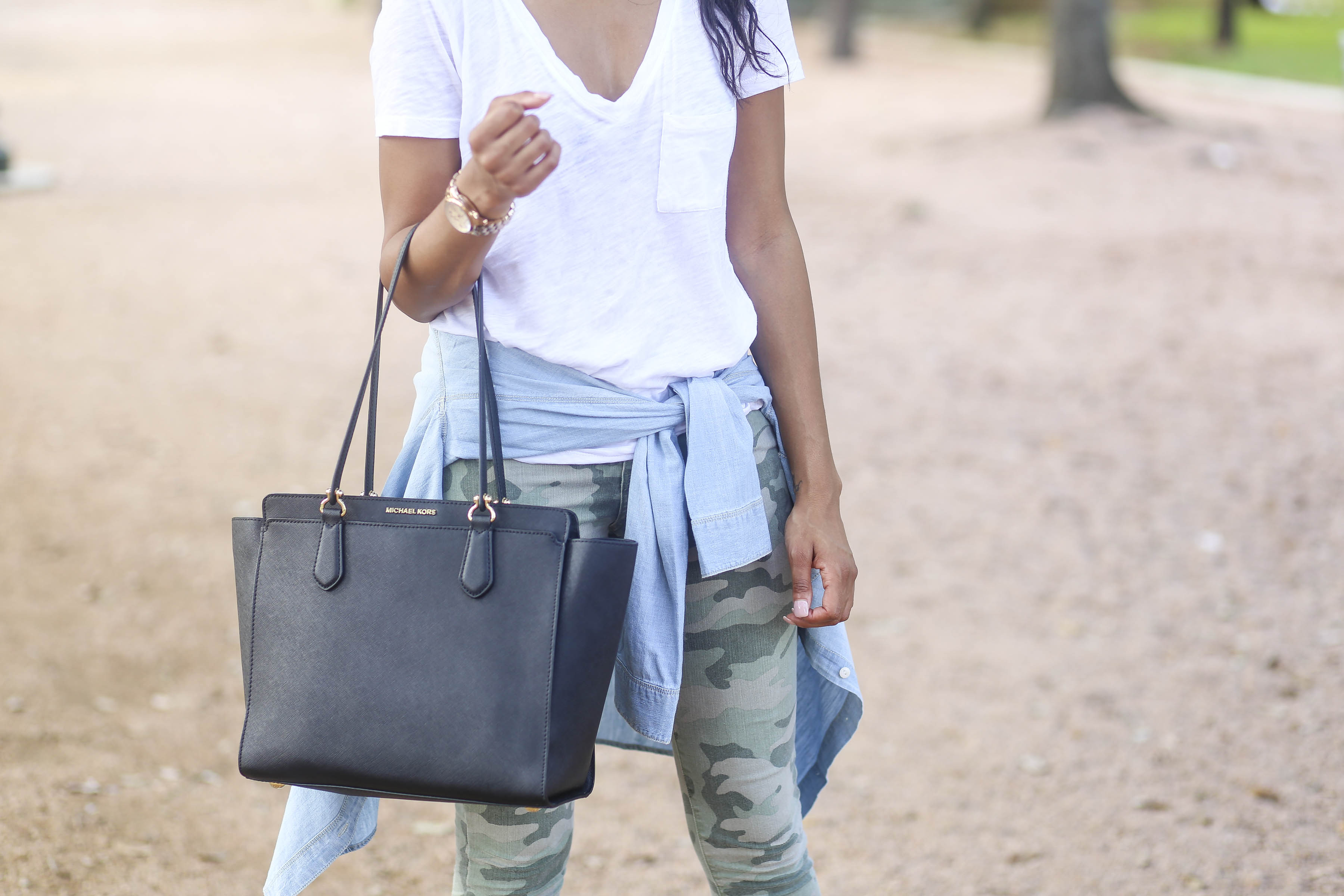 Even though I don't normally wear patterns, I think it is always good to step out of your "normal" attire sometimes and try something new! I talked earlier in a previous posts about how I typically don't wear pleats, but bought one pleat skirt & loved it (more about that here). Be bold & try something new, you never know just how much you'll like it! What's a new trend you've always wanted to try, but never have?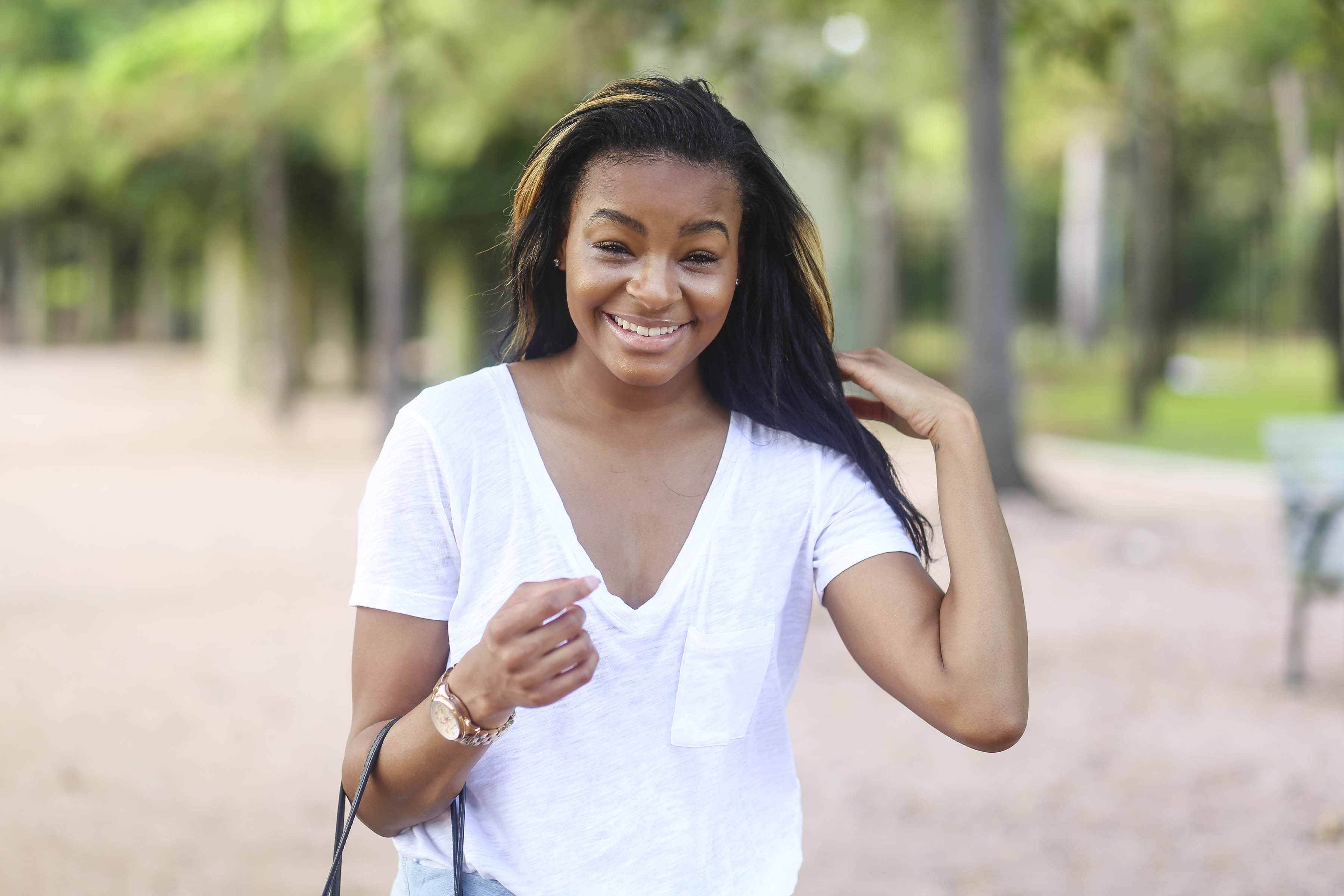 Until Next Time!
-B