This weekend was so good..but writing this (Sunday night), I totally already have a case of the Mondays! Mondays and I have such a love/hate relationship- I love them because they're the beginning of another week…but also hate them because they're the beginning of another week. Either way, Mondays are always a bit hectic for me, so what better than this cozy cardi?! It's from my favorite, target, and was such a good deal.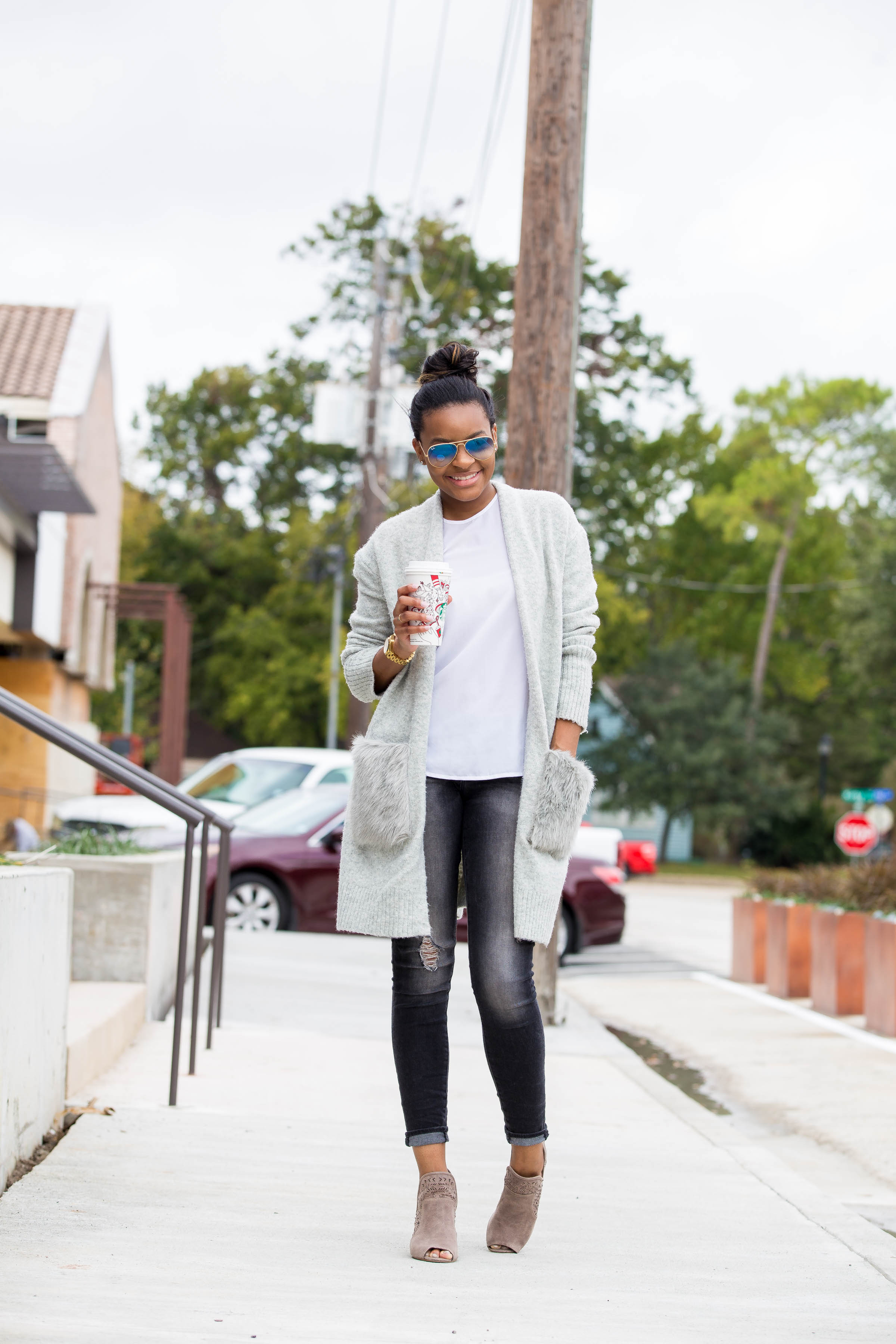 I originally got this cardigan for a work trip to NYC I had last month. Although I didn't wear it in the big apple, I did keep it and have been wearing it in Houston the last few weeks since it is actually for once. It's so funny- I always complain that it's not cold enough in Texas during this time of year, then complain when it's actually cold. This grey cardigan has for sure come in handy, it's long enough to wear with denim & I also wore it with a super cute mini skirt the other day and it was adorbs!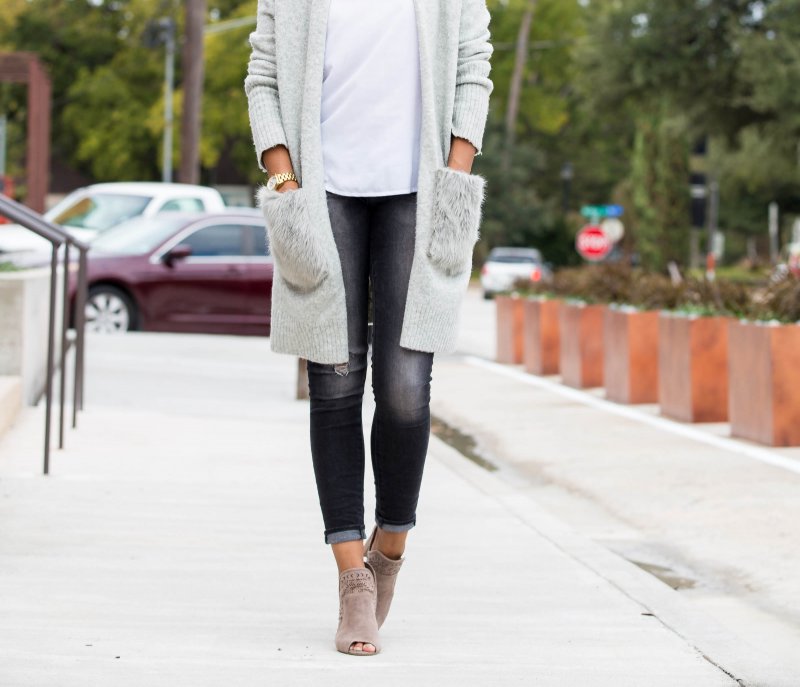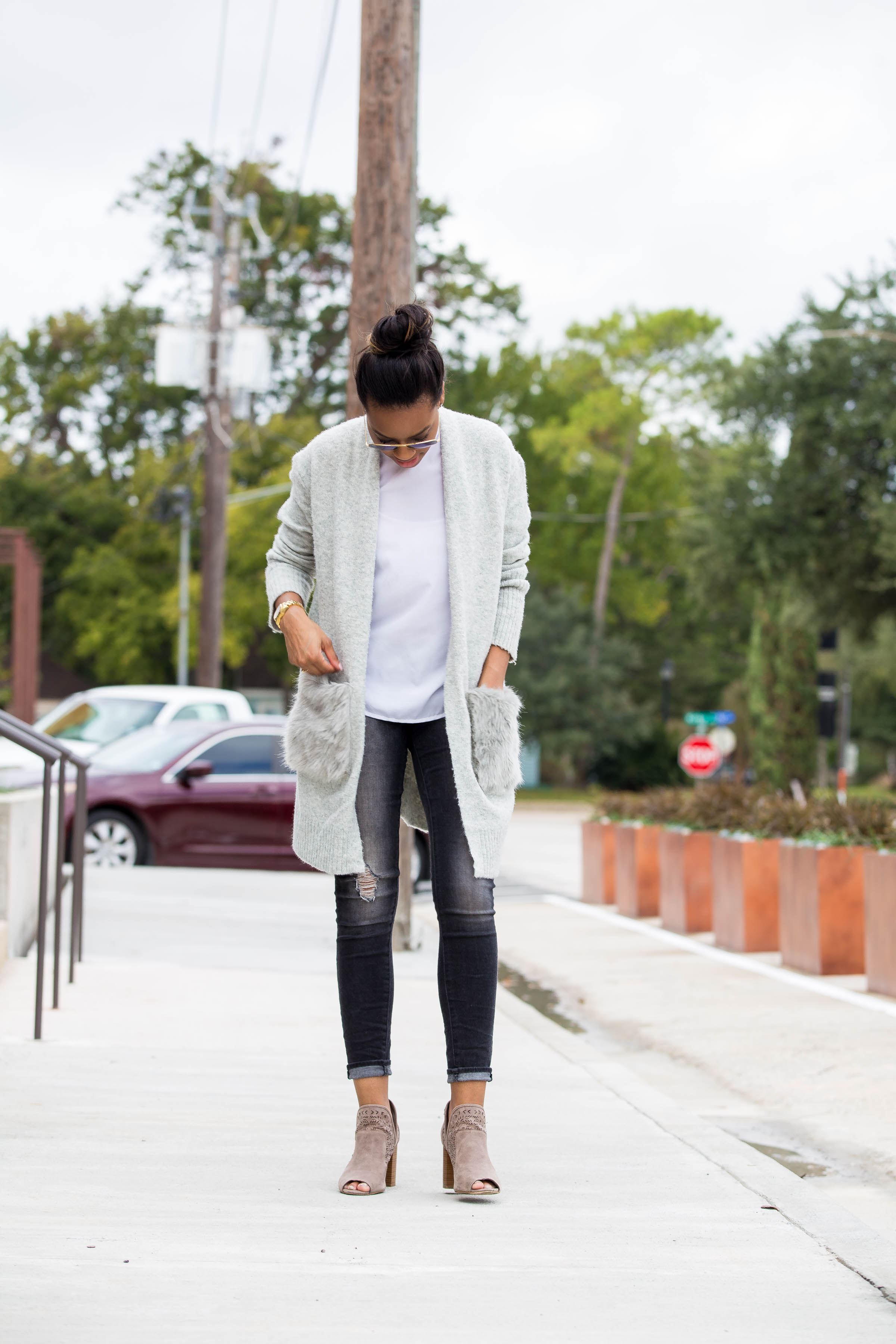 Most of the cardis below are under $50!:
Either way.. I for sure have been loving the fact that I am  actually getting to wear my winter wardrobe once. I mean..it snowed in Houston last week for crying out loud. That like never happens. Even though it wasn't like "real snow" to me since I'm from NY. Real snow to me is considered a few inches and lasts longer than a day. The "snow" we had here in the H last week was more like "snow drizzle" (totally just made that up, ha), but either way I will take it. It actually feels like Christmas for once with the "cold weather" and all…and I hate to say that I kind of love it!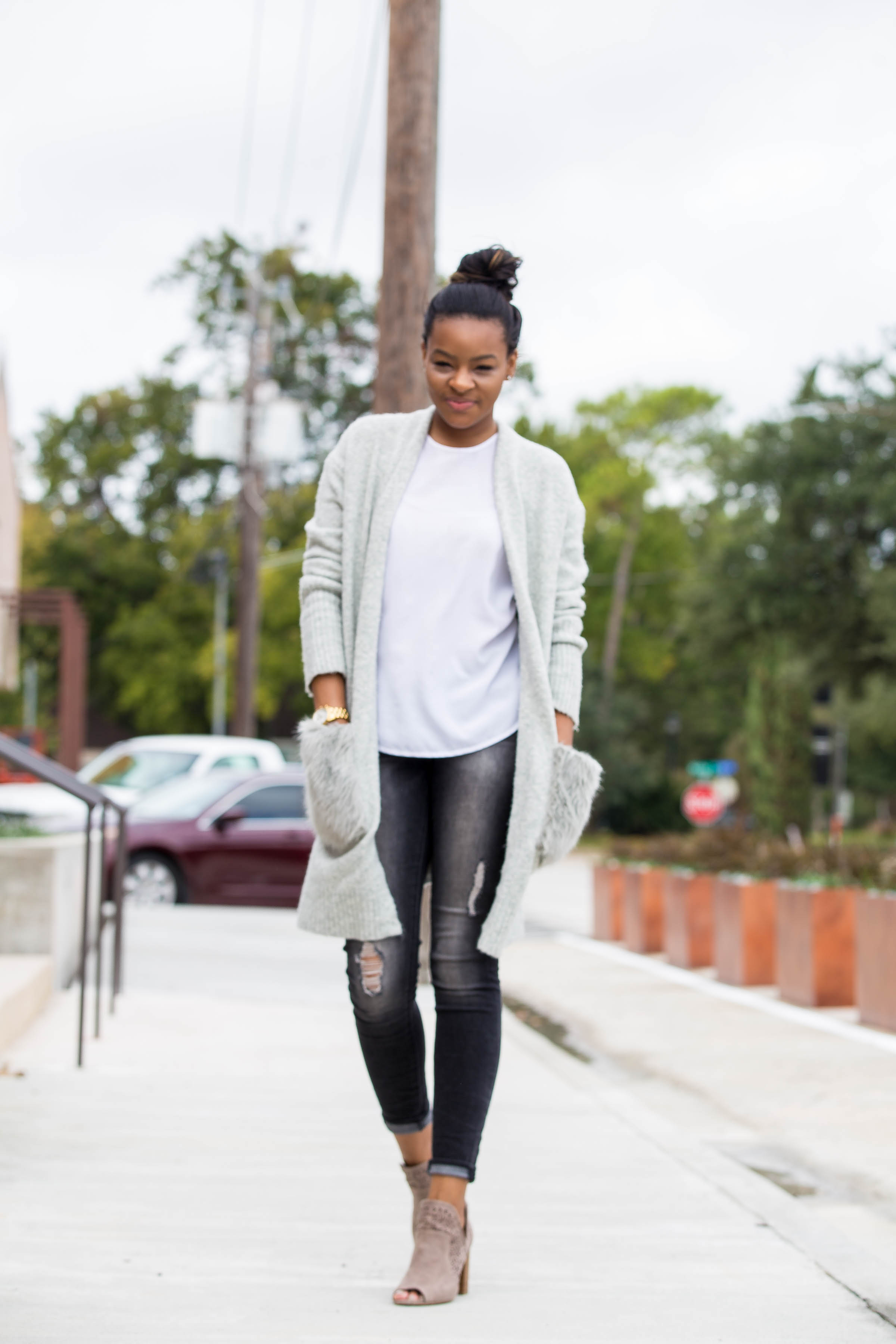 Until Next Time!
-B