The fact that it's October & I can wear this is partially okay, partially not (LOL). It's still not cold enough in the H to wear suede boots, but I'm okay with that if it means I get to wear my favorite dresses a little longer. I found this shirtdress over at Nordstroms a little while ago and have lived in it ever since. Okay- bad news first: this particular style is currently not available, but I linked some similar styles below. Drum roll for the good- Nordstroms is offering 40% off for the next week, so my entire look is on super sale!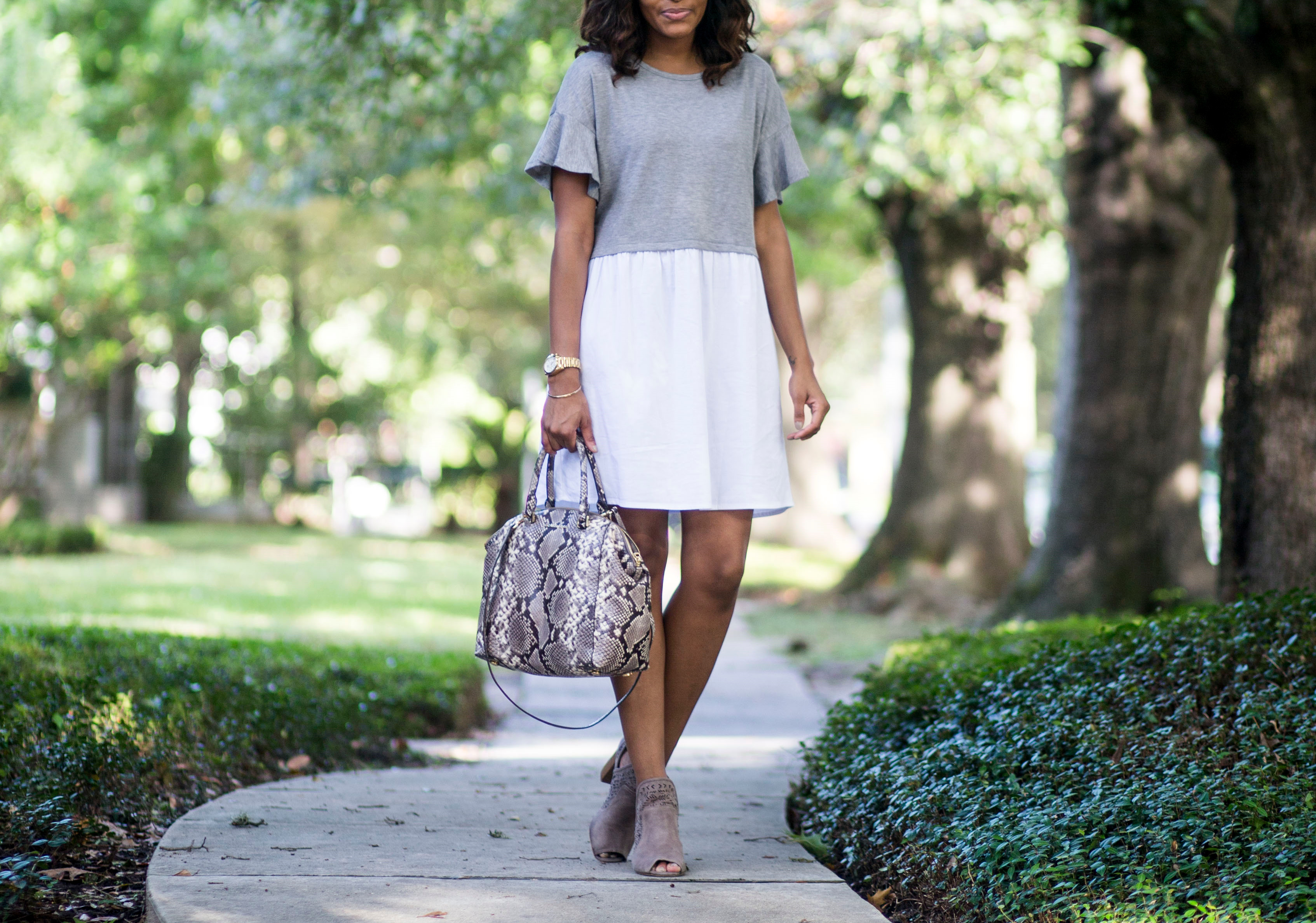 This shirtdress is the perfect length for the office and is a super easy  switch from day to night just by switching shoes! I love simple yet fab pieces like this, it makes getting dressed in the morning so much easier! This dress doesn't take much to look amazing on anyone and like I said, can be switched up too. For the  day time, you can wear this look with booties as I did. For night, switch to some pumps, or even some full boots & you are good to go. P.S.- Did I mention dresses like this are (for obvious reasons) my go to?!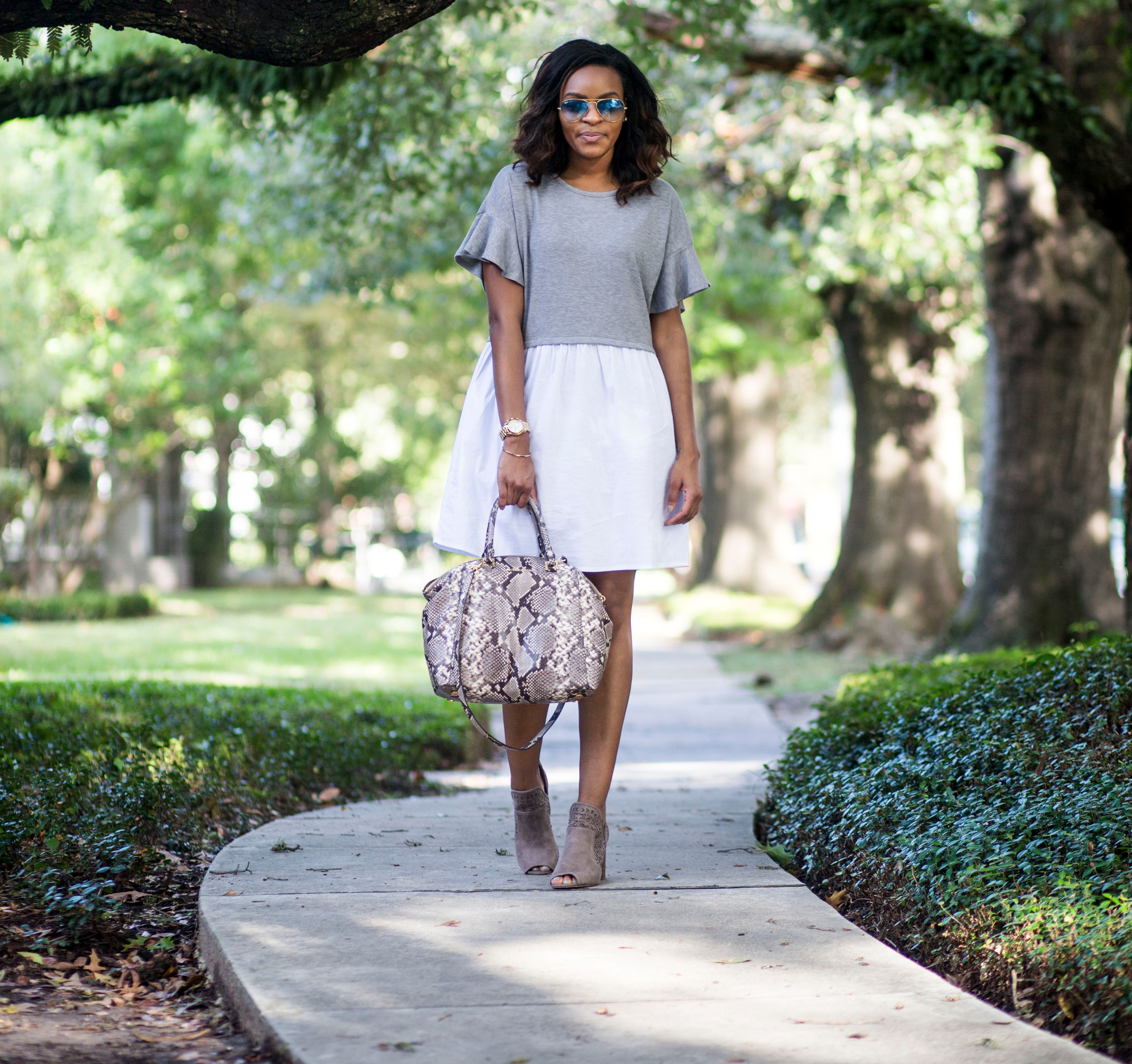 Did I mention the weather? As much as I say I'm happy I can still currently wear this look (which I am), I still miss the North during the holidays and winter. There's nothing like a true Autumn- Thanksgiving is just not the same when you can wear shorts outside and don't need a sweater on (insert sad face emoji here).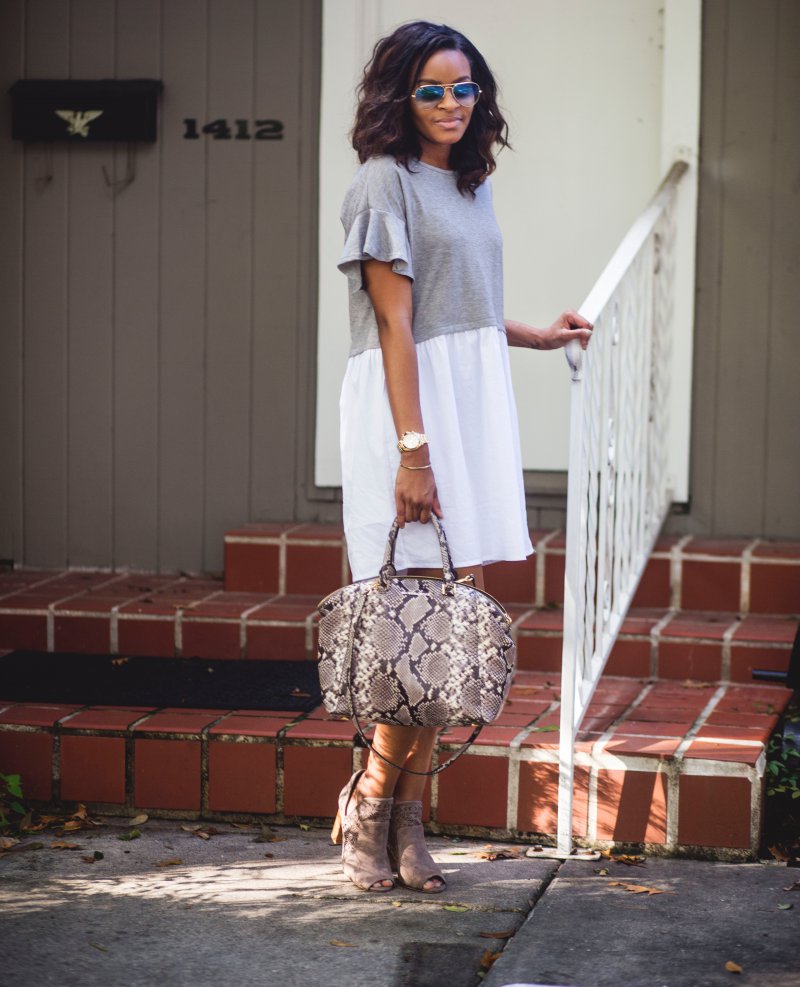 I can deal with not having snow, but there't just something about "winter" that I will always miss living in the H. For now, my pretending it's cold outside will just have to do.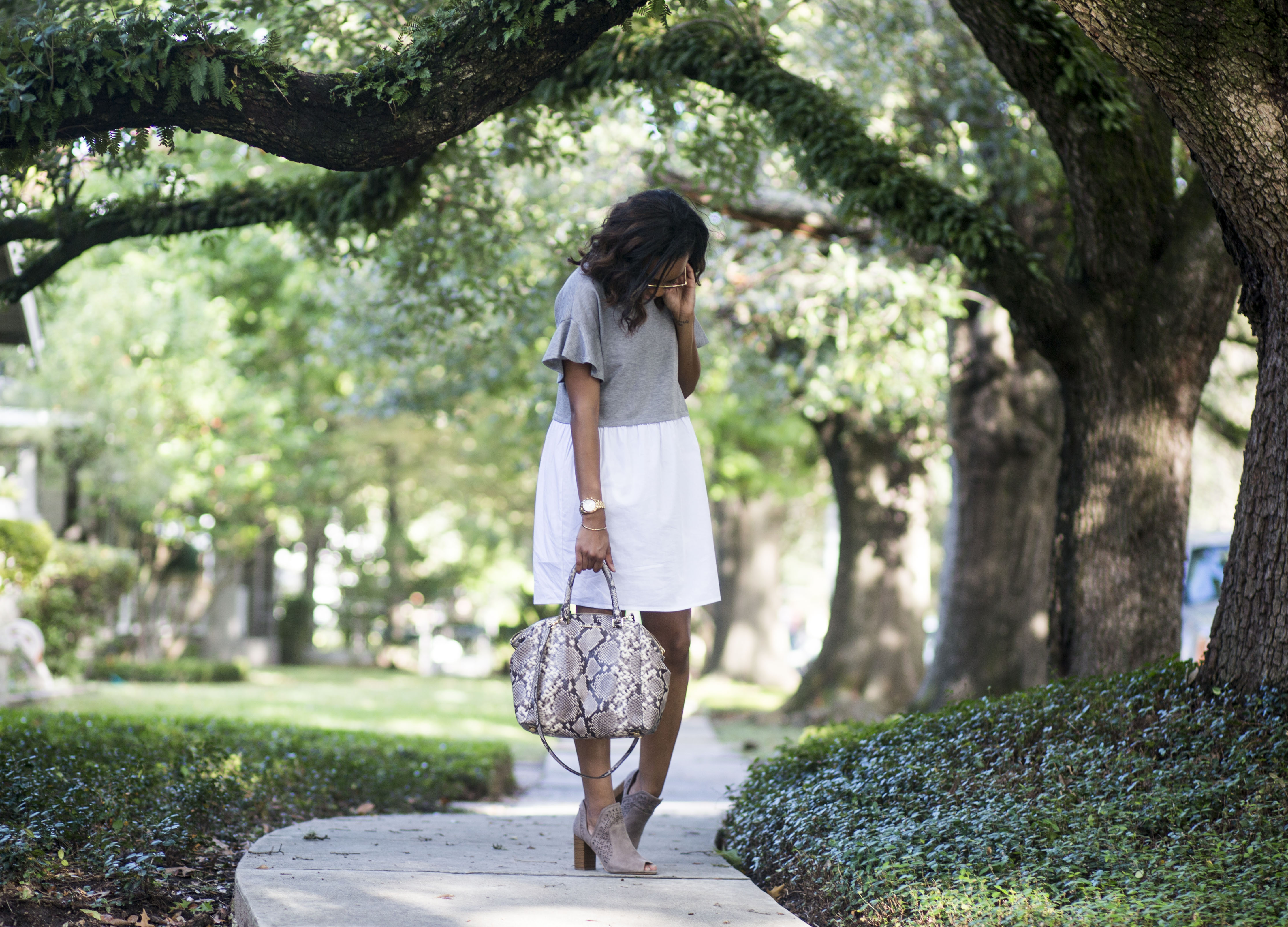 Until Next Time!
-B