Happy first day of 2018! If you're anything like me, then you might of already got your planner for the year already! I ordered mine a few weeks ago & was so so excited when it came it! One thing I love doing is staying organized. I love being able to write everything down and use a planner on  daily basis to do so. Last year, I used a Day Designer. I loved it tons, but this year I decided to switch over to the Erin Condren Life Planner. I love this one already, but still like my day designer too. I like them both for totally different reasons.
My Day Designer was great for 2017, as that was a year of serious goal setting for me. One thing I love about the day designer is that there are "goal setting" pages in the front.  There is a page for you to figure out what's important, as well as a tracker type page where you can break your goals down by month. Although the Life Planner doesn't have "goal" pages specifically, there are blank pages in the front into which you can create some. I honestly like this better because it allows me to customize the beginning of my planner better. I also like how Erin Condren has "snap in dashboards", which allows for more organization. Speaking of customizing, another thing I LOVE about the Life Planner is that it is able to be 100% customized! I went all out this year..put my name on my planner, added extra pages, etc. I love the option to do this  because I then feel that my planner is accommodating my lifestyle even better.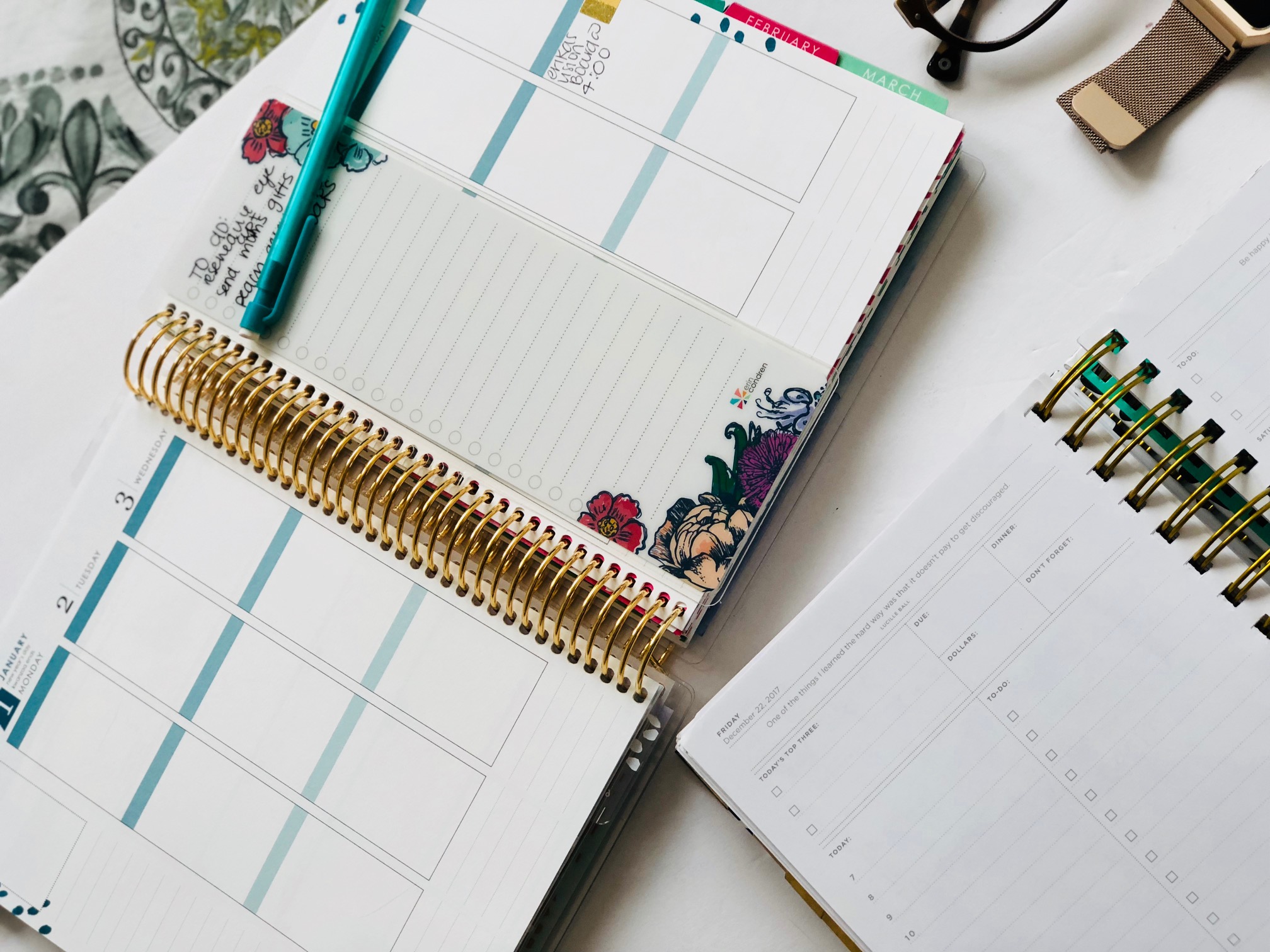 In terms of the daily pages, the Day Designer designates 1 page per day for the year of 2017. On the page was a daily schedule, as well as to -do list. There also was a cute inspirational quote on the top of each page, with other spaces with titles such as "Don't Forget", "Dinner", and "Daily Gratitude". I will say this was great for me- I was able to stay on top of everything and and had all the space to do so. With the Life Planner, the daily pages are combined to be a whole week on an entire spread. I am actually really excited about this- as I am looking forward to not having to switch back and forth between pages all year. For some more space, I added in a snap-in "To-do" list that I can erase daily. I do think I will miss the larger page space though, but we will see.
Day Designer Pages: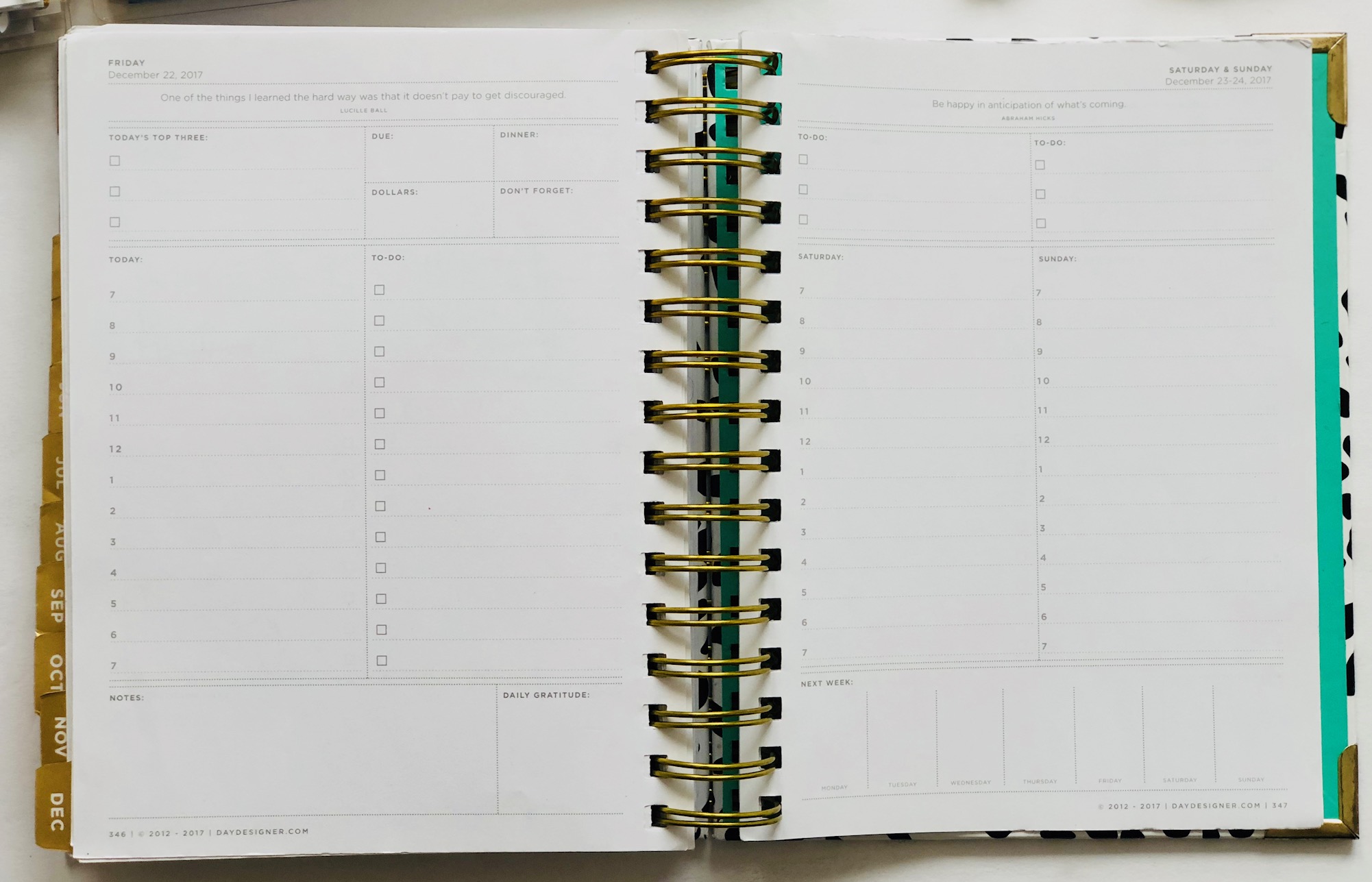 Life Planner Pages: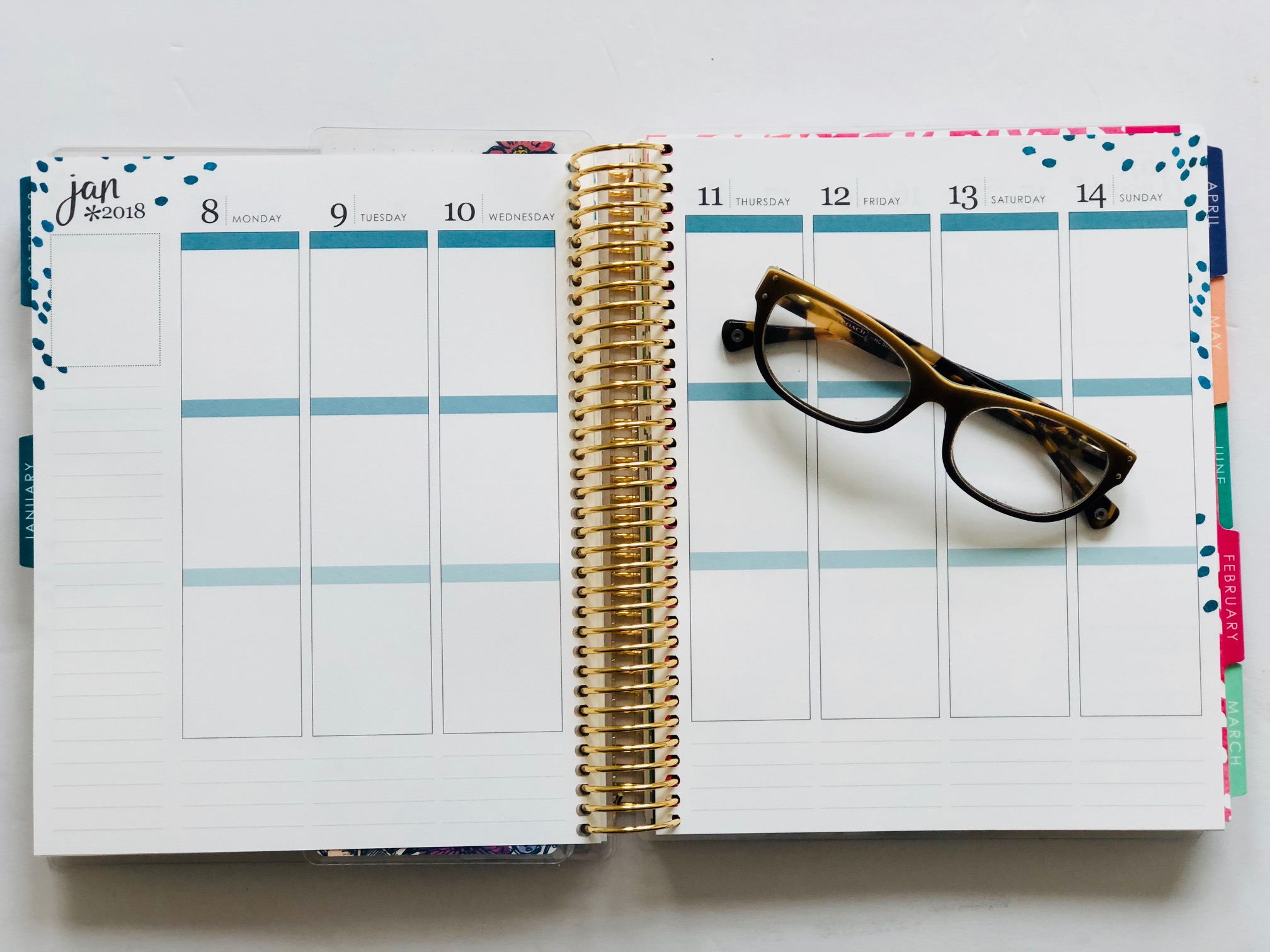 Basically: the Day Designer is good if you need a little more help being organized & the Life Planer is good for someone who is naturally organized and can add customization to a blank slate.  There's things I like about both of them and my day designer was great for 2017! It kept me super structured, which I needed. My Life Planner is going to be great, as I will be able to still be organized, but in a less structured way. I'm really excited about my Life Planner this year & can't wait to mark it up. Hopefully..there will be lots of exciting things to write down in the days to come!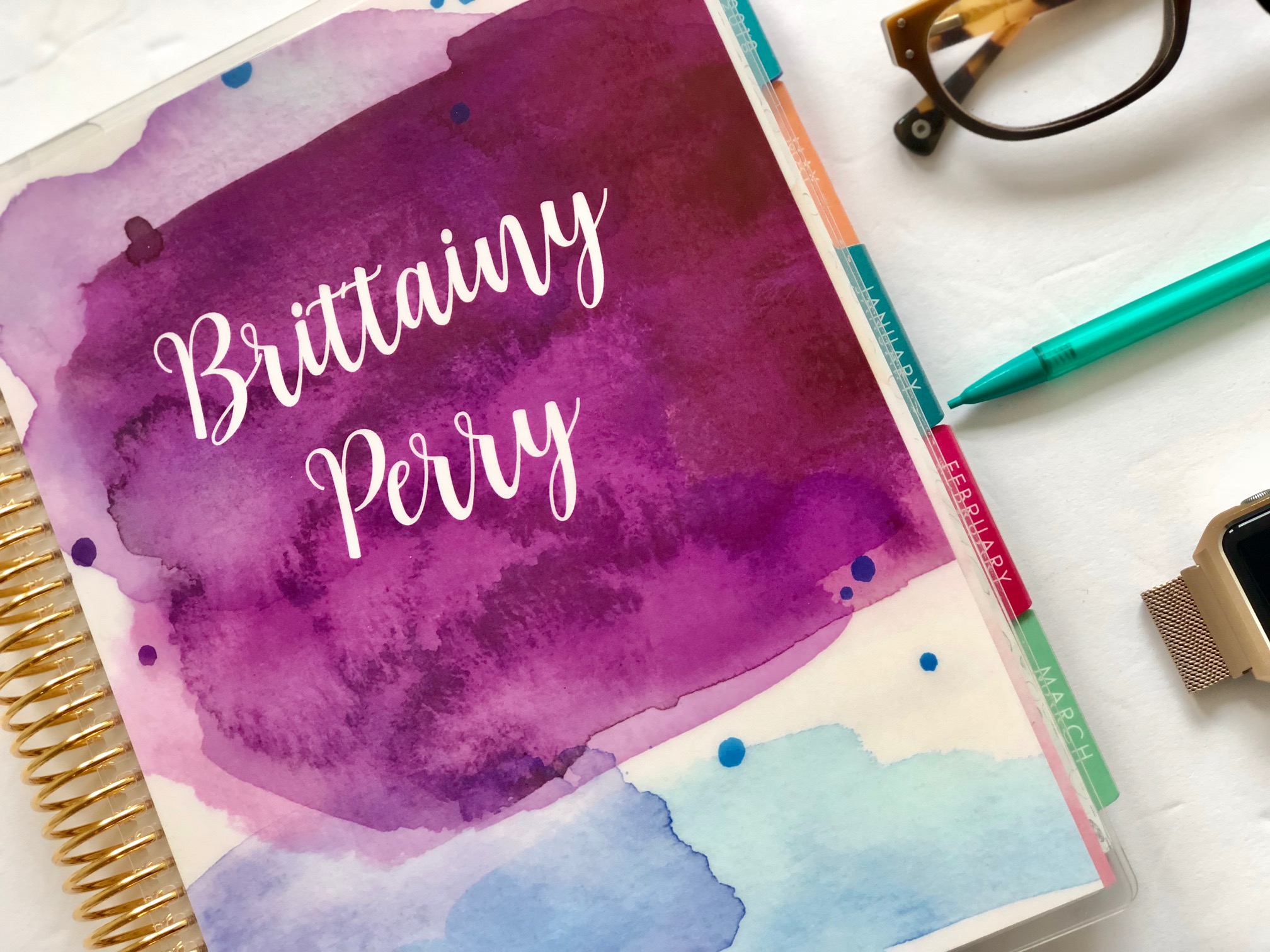 Until Next Time!
-B