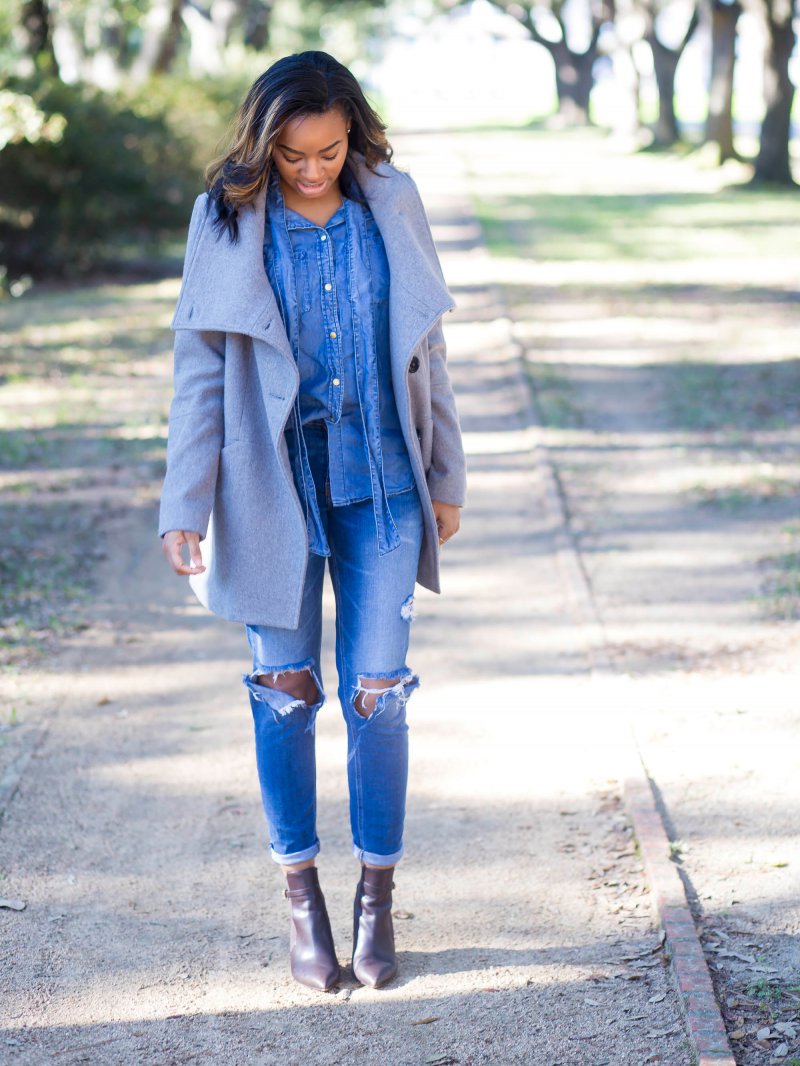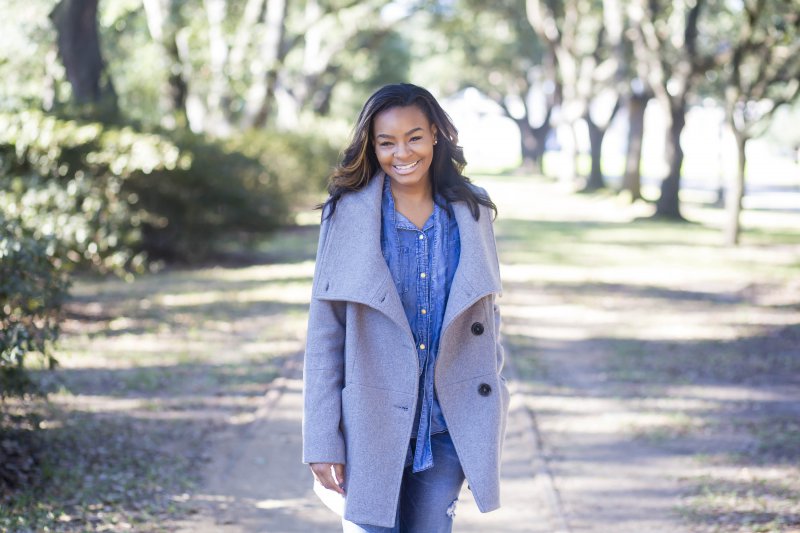 Last week, I went to Atlanta for a work trip. It was beyond cold & I was secretly happy, as  I finally got to break out my new jacket! Winter here in Houston has been beyond non existent, so I was a little excited about the colder weather. Being as neutrals, I saw this jacket & for sure had to have it. Besides it being a great deal, it's lightweight & versatile enough that it can easily go with tons of stuff in my closet!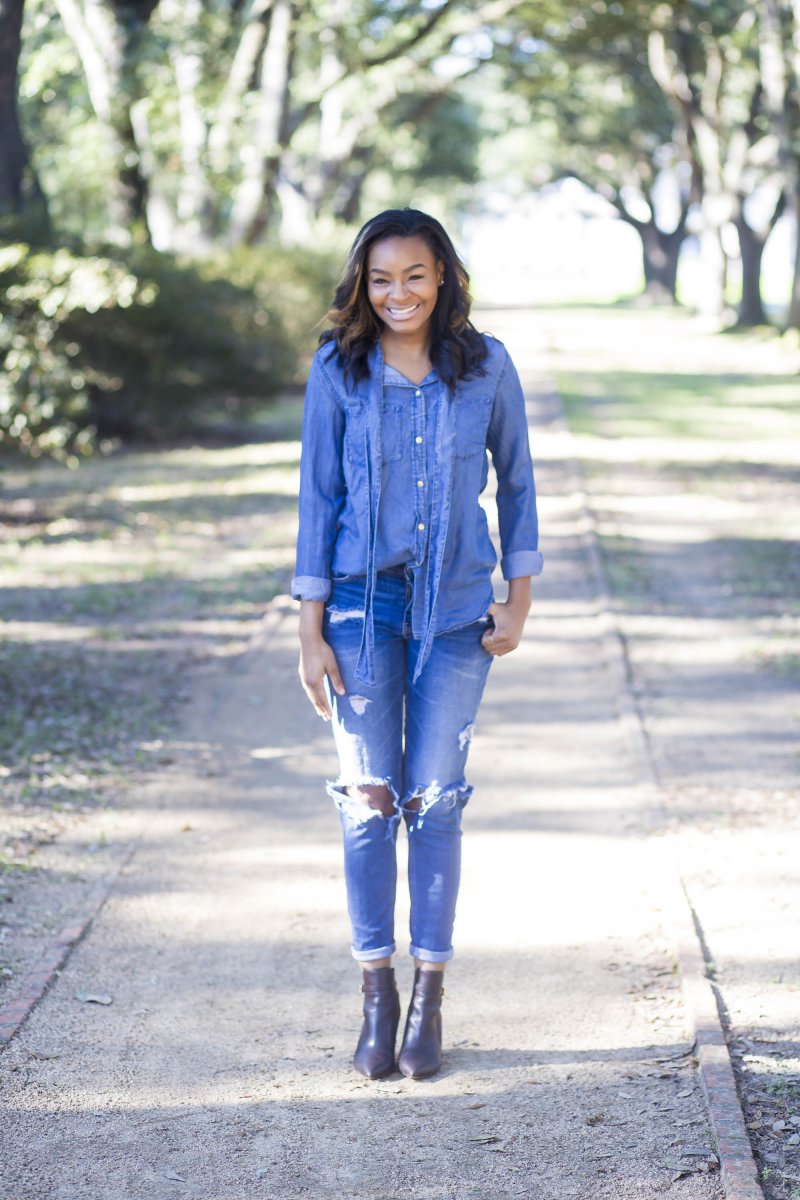 Speaking of neutrals, my minimalist attempts were in full effect for this fit as well! At the beginning of the year, I talked about how one of my goals for the new year was to shop less & wear more of my own clothes. I totes did this with this look & chose to wear denim on denim (another fav)! I have always liked denim on denim due to the simplicity yet chic-ness of the look. When wearing denim together, I always try to make sure the two washes are similar and that there's not much contrast between the two. This way, my look stays simple & easy!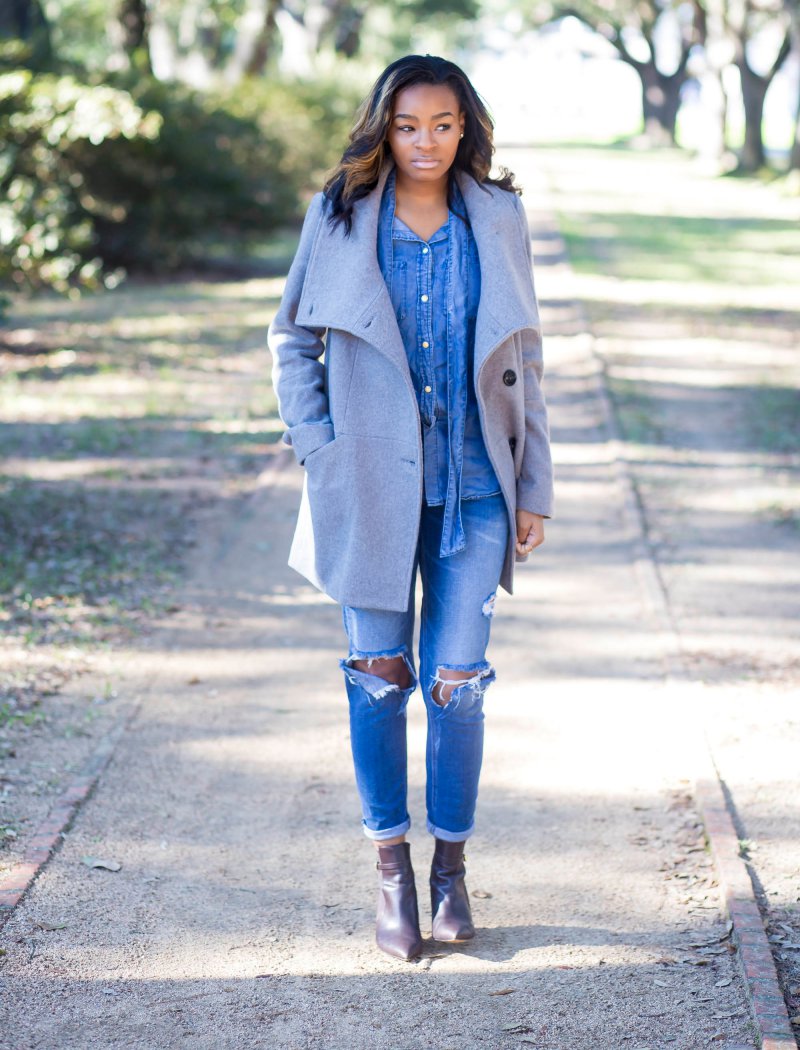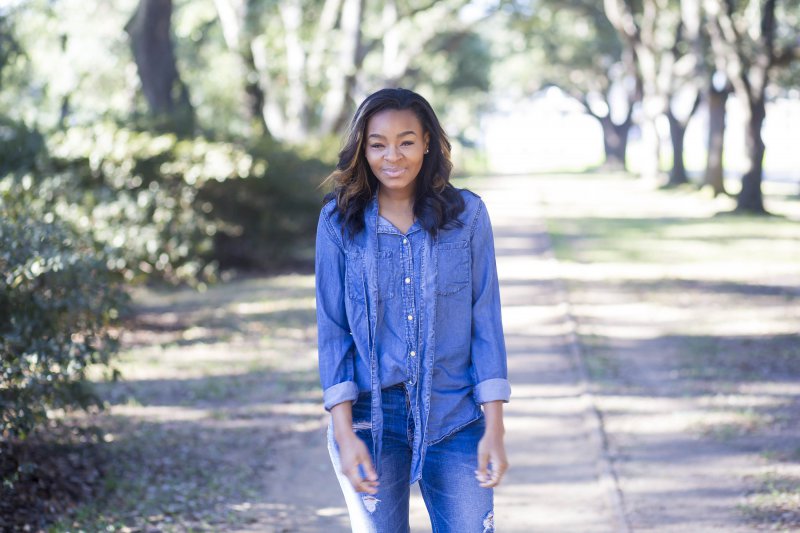 Another thing I love to do when wearing denim on denim is to minimize my accessories. For example, I didn't wear any accessories for this look & just wore a pair of my booties! Again, I totally into keeping things simple this year. Speaking of this year, I made a list of some of my favorite podcasts & my top things to have on my vision board, make sure to check them out!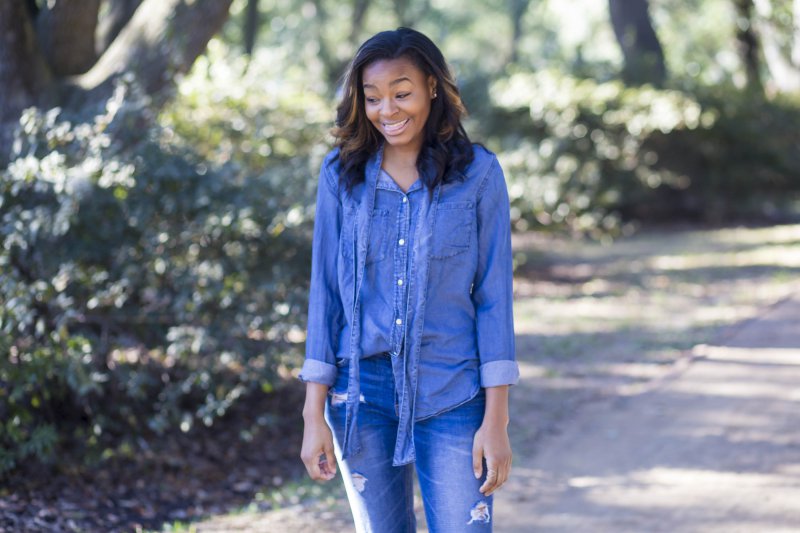 Until Next Time!
-B