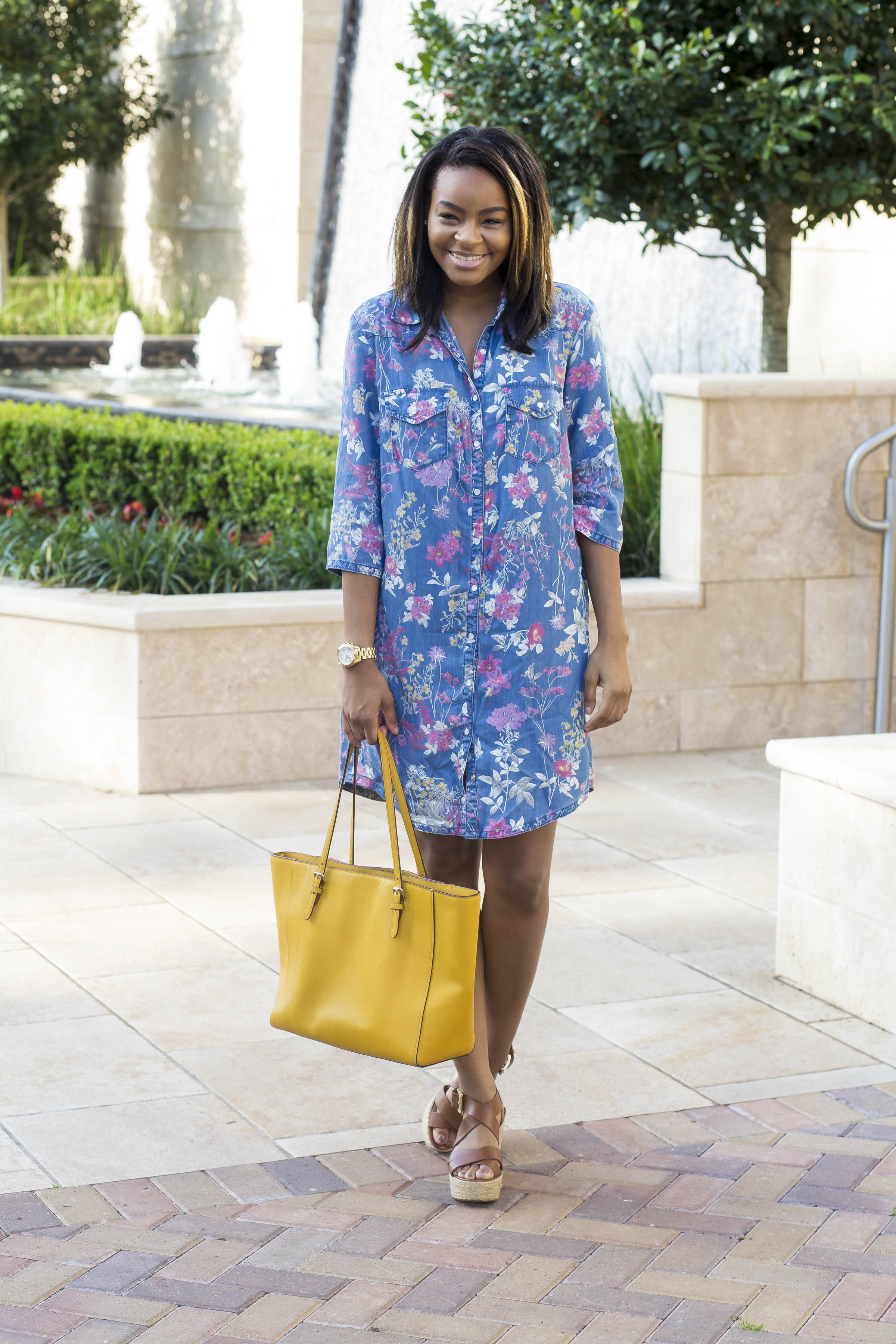 Shift dresses are my go-to to Mondays! They're the perfect outfit for Monday blues & are the perfect mix of casual and not casual all in on (if that even makes sense!).  I love being comfy, as I've said many times before, and this dress is so comfy I wish I could wear it once a week. Even though I'm usually not a floral gal- I decided that dress was the "exception to my rule". AKA- it was a total impulse buy and I have no regrets.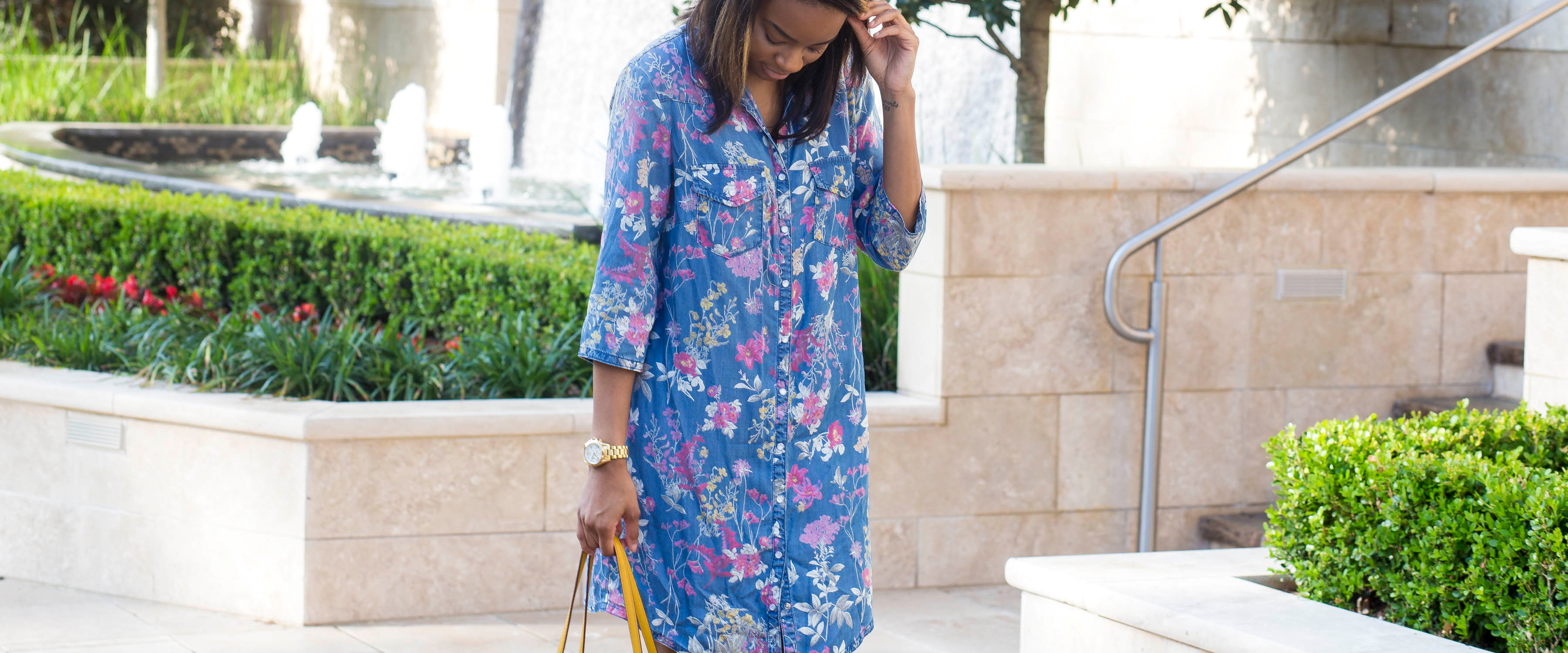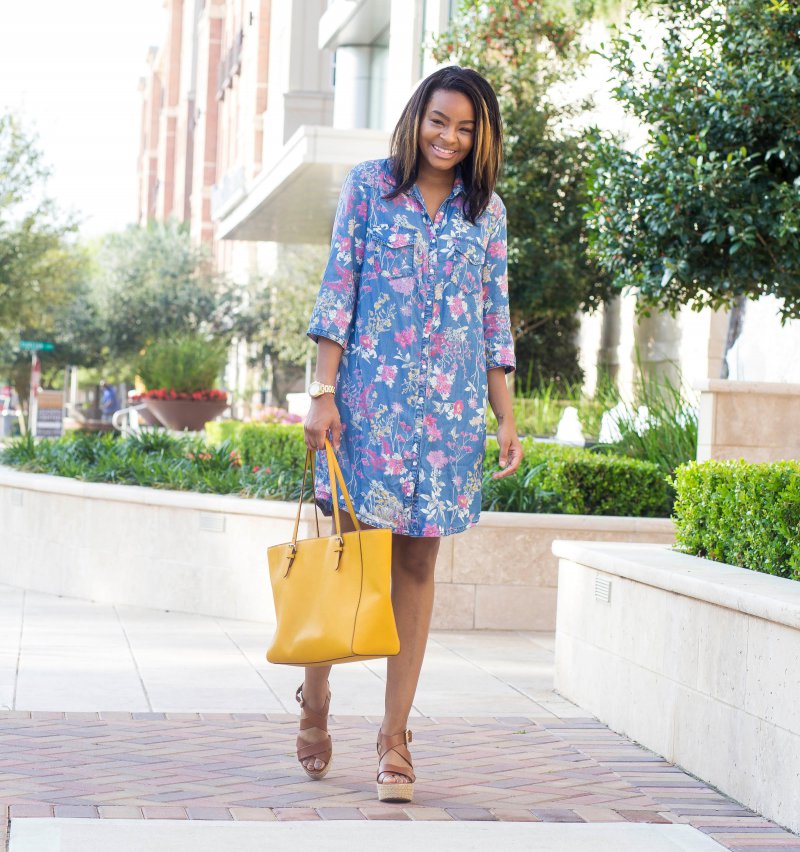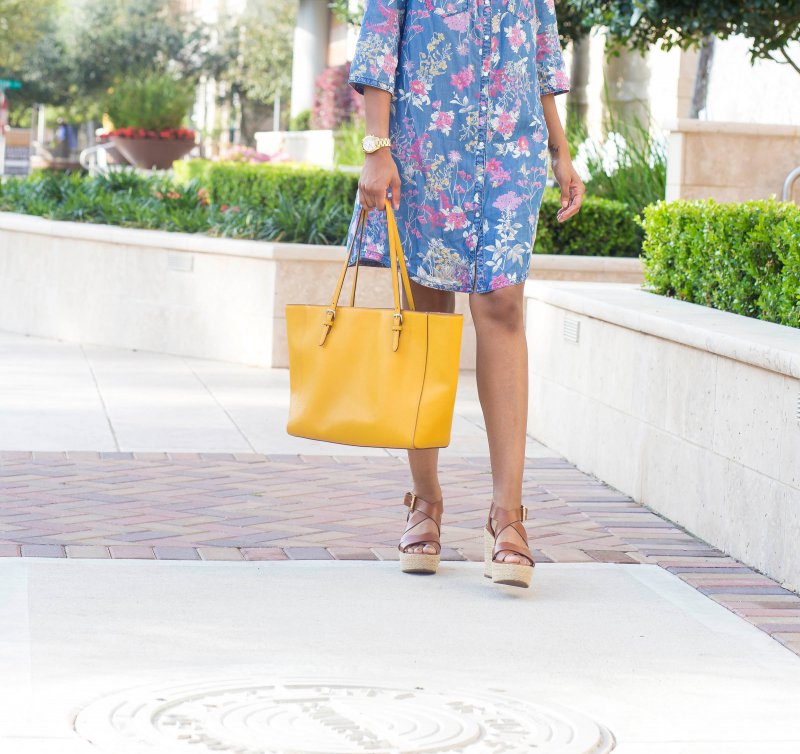 For this fit, I decided to take my shift dress up a notch by adding some wedges! This look is perfect for the office or brunch with the gals, but can also be dressed down by adding some casual shoes, such as converse. Back to the elephant in the room- I am for sure NOT a floral girl, but this dress clearly has flowers all over it. Even though I hate flowers, this dress was so cute I just couldn't pass it up! To me- these flowers are colorful, but neutral. They don't scream "Floral Here!" to the world and are not hot pink or anything. Nevertheless, this is as "floral" as I will ever go. Regardless of how "on trend" floral prints may be- I just can't do it.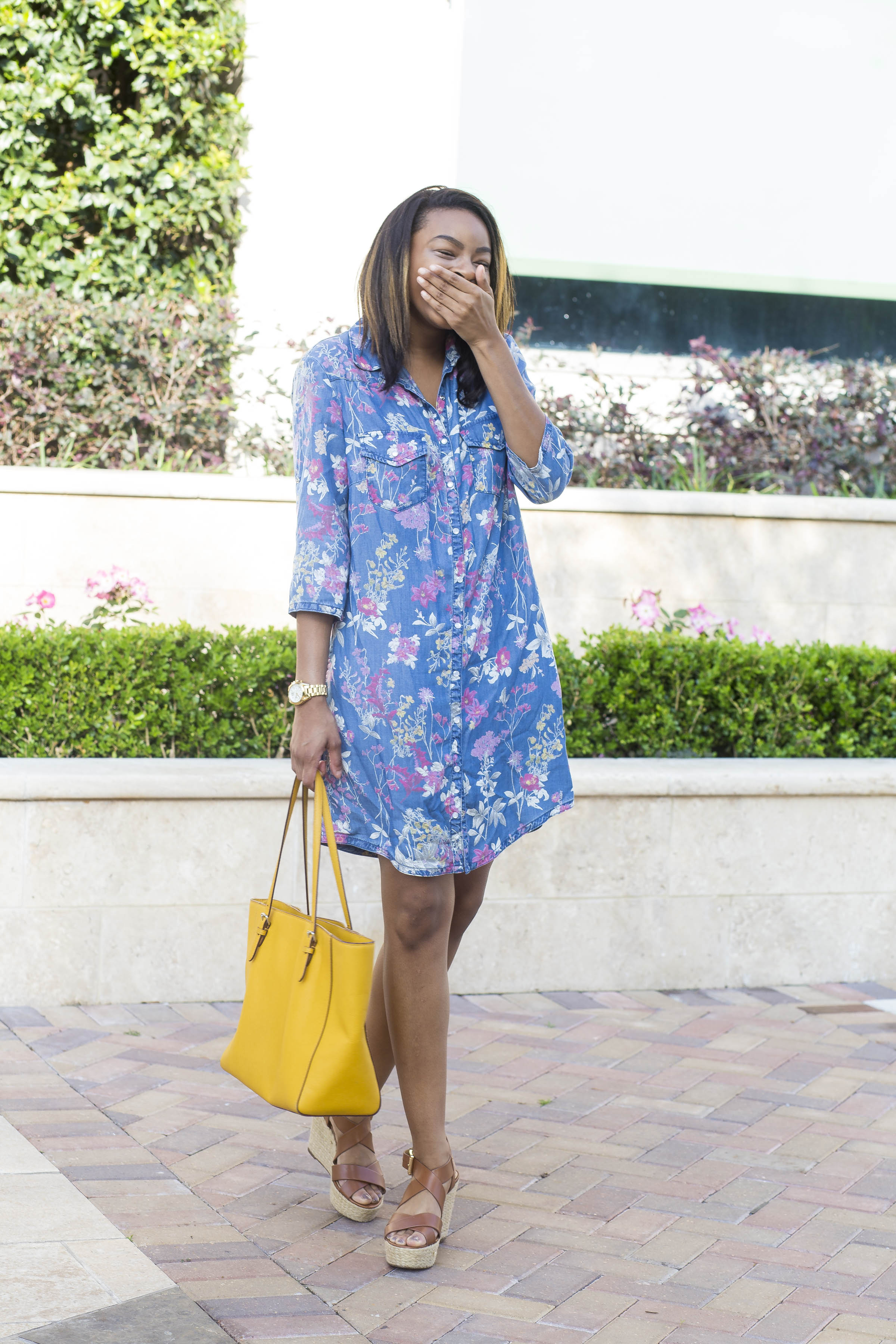 Last month was a busy one, and this one will be even busier, so I'm using my totes every day now! Normally- I switch up my bag every couple of days or so- but this tote which serves as my carryall has been working overtime! Basically- it's my office, first aid kit, and everything in between. You would be beyond surprised if I even told ya'll half of what I keep in my bag. Like honestly ya'll- I try to prepare for anything (ha!). What's something weird you keep in your bag?
Until Next Time!
-B