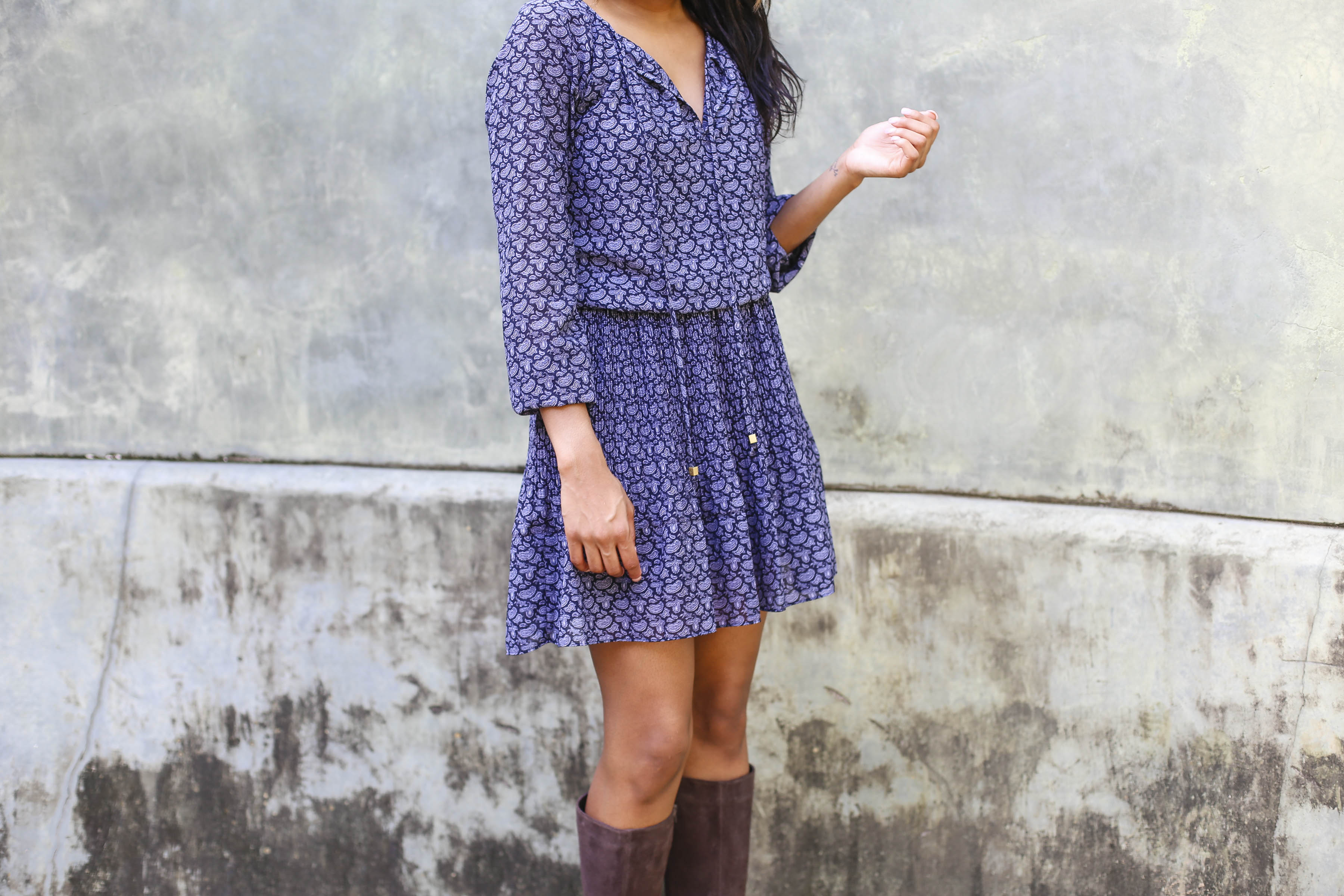 Winter where are thou? Seriously ya'll..it could not be any more hotter here in Houston! Yesterday it was literally 90 degrees outside! It is October aka the time of year where it is normal to want to prance around town in your cutest fall scarves and boots that you snagged during the summertime. Clearly Jesus had another idea in mind for us Texans..because if you try to rock a scarf right now you are bound to break into a sweat! But…this weather has not stopped me from mixing my boots with my favorite transitional dresses. I have chosen to clearly ignore the weather forecast & have started bringing out some of my new fall favs!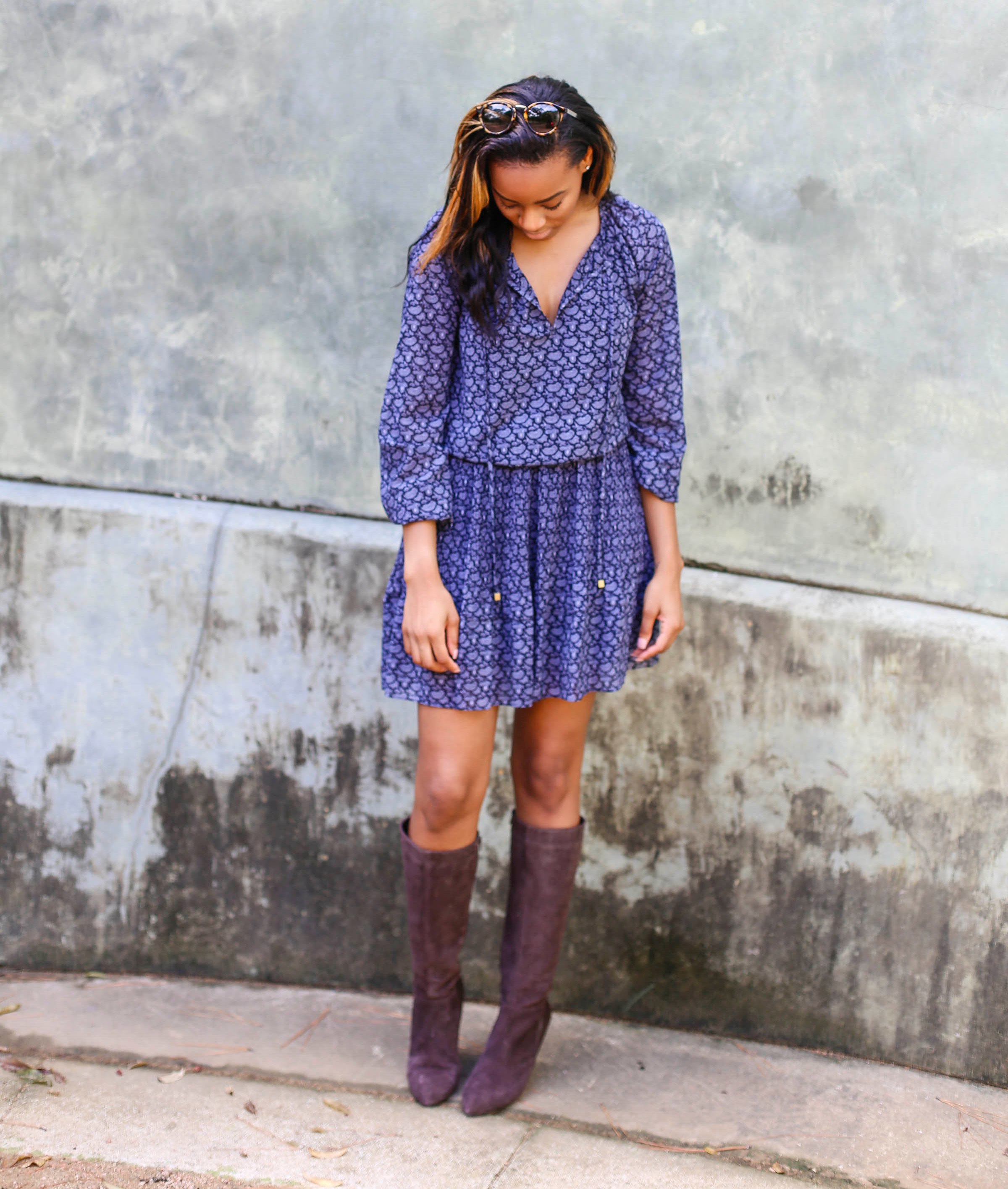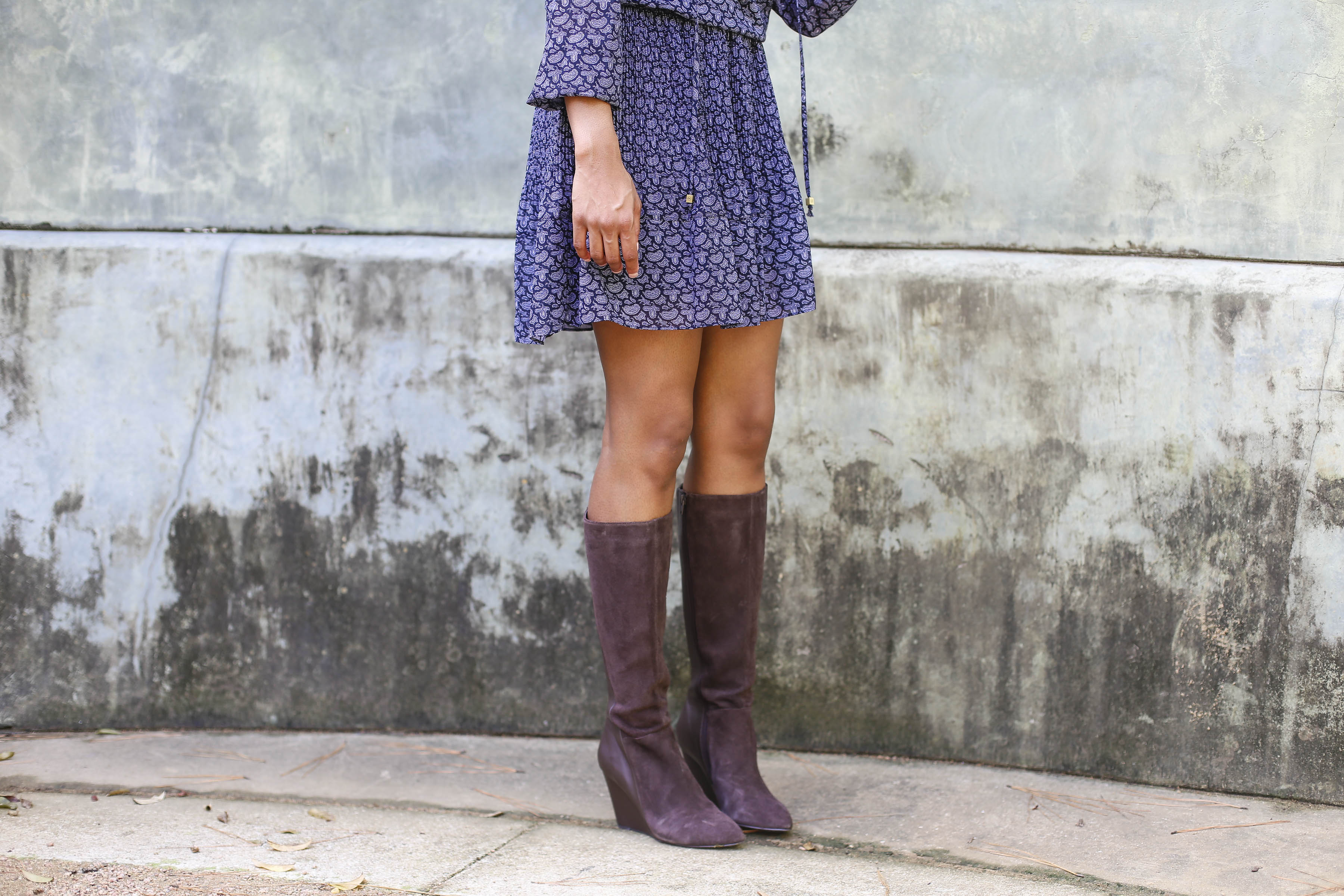 I love dresses year round. I think there's nothing more perfect than throwing on a easy dress & heading out of the door. When I got this one, I was already obsessing over blue for the season and fell in love with this print as well! Peasant dresses are good because they add a little extra to the normal "shift dress".  I'm not a huge fan of pleats ( see more about that here), so I think that a little extra fabric here or there is the next best thing. I like how its a easy one piece that is a complete outfit without even trying. These boots I snagged on super sale this summer (like $29.0o sale) and I couldn't be more excited to finally wear them without looking crazy.
Details: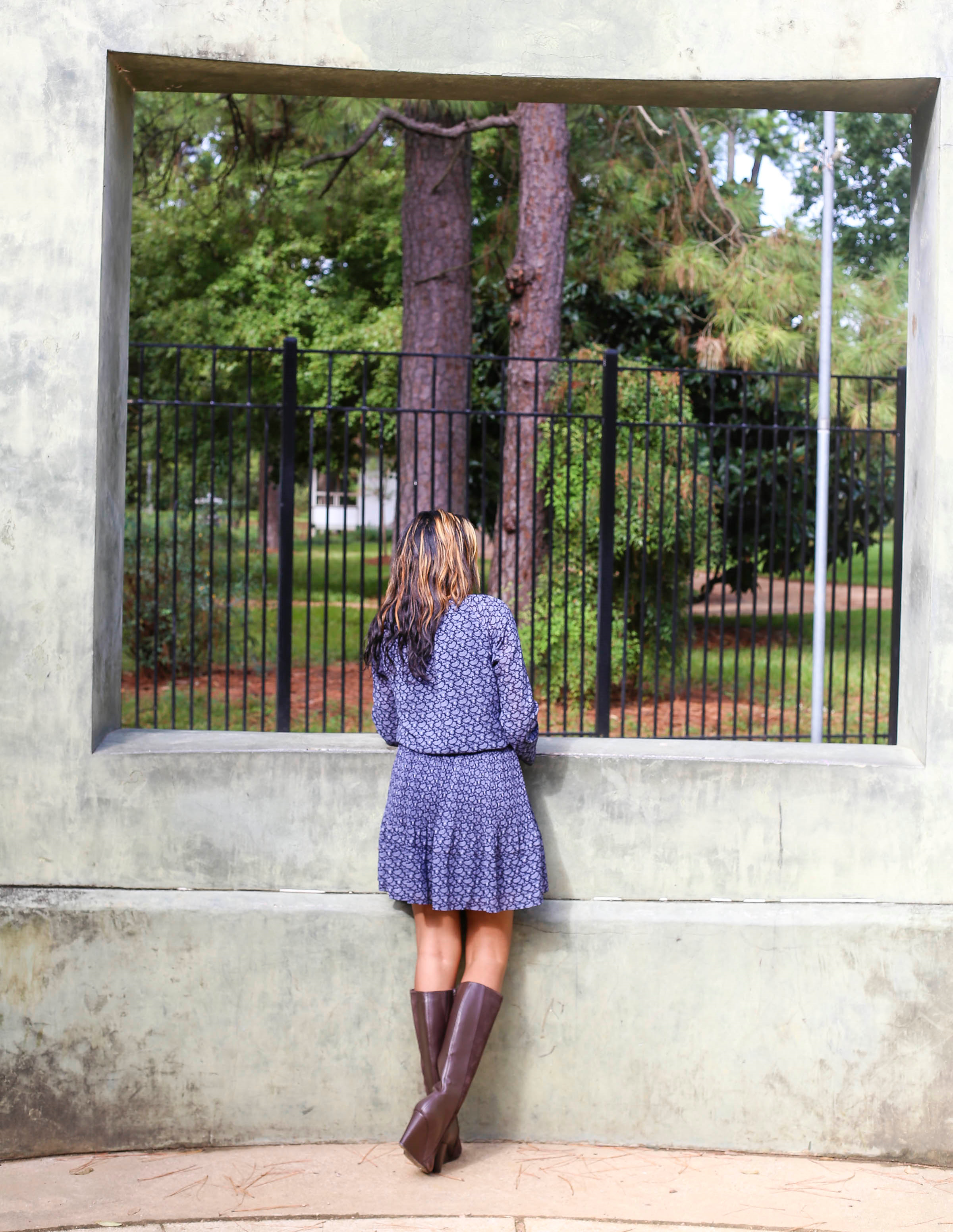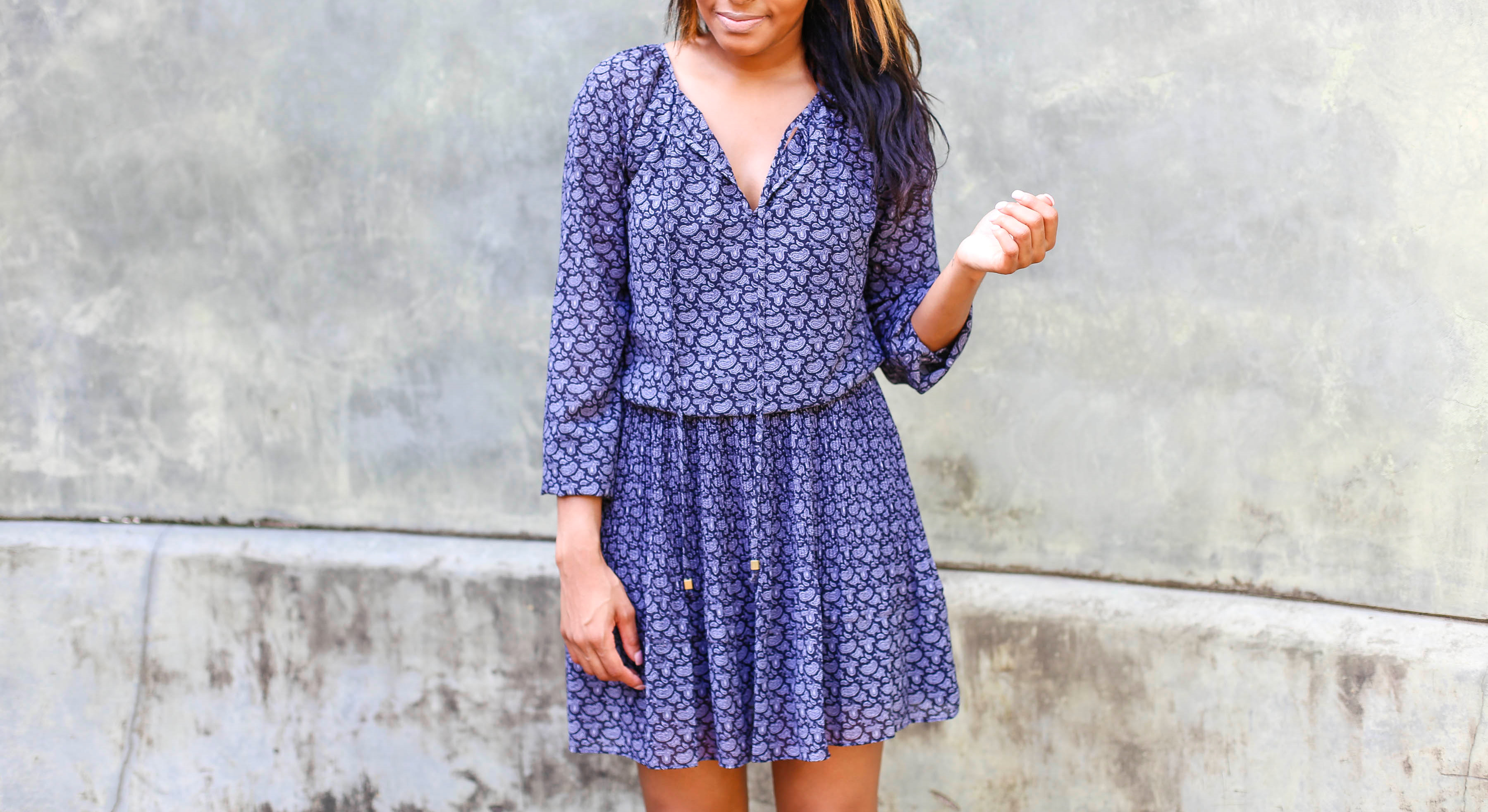 Tall boots can be worn many ways, (by the way). They can be worn as a dress, seen with this outfit, when it's not quite cold outside yet. Or, they can be worn with pants/leggings/etc when weather permits (clearly not yet in Texas, ha!). Speaking of boots, tall boots are such a trend this year. I've rounded up a few that I found below, all at great prices. Happy shopping!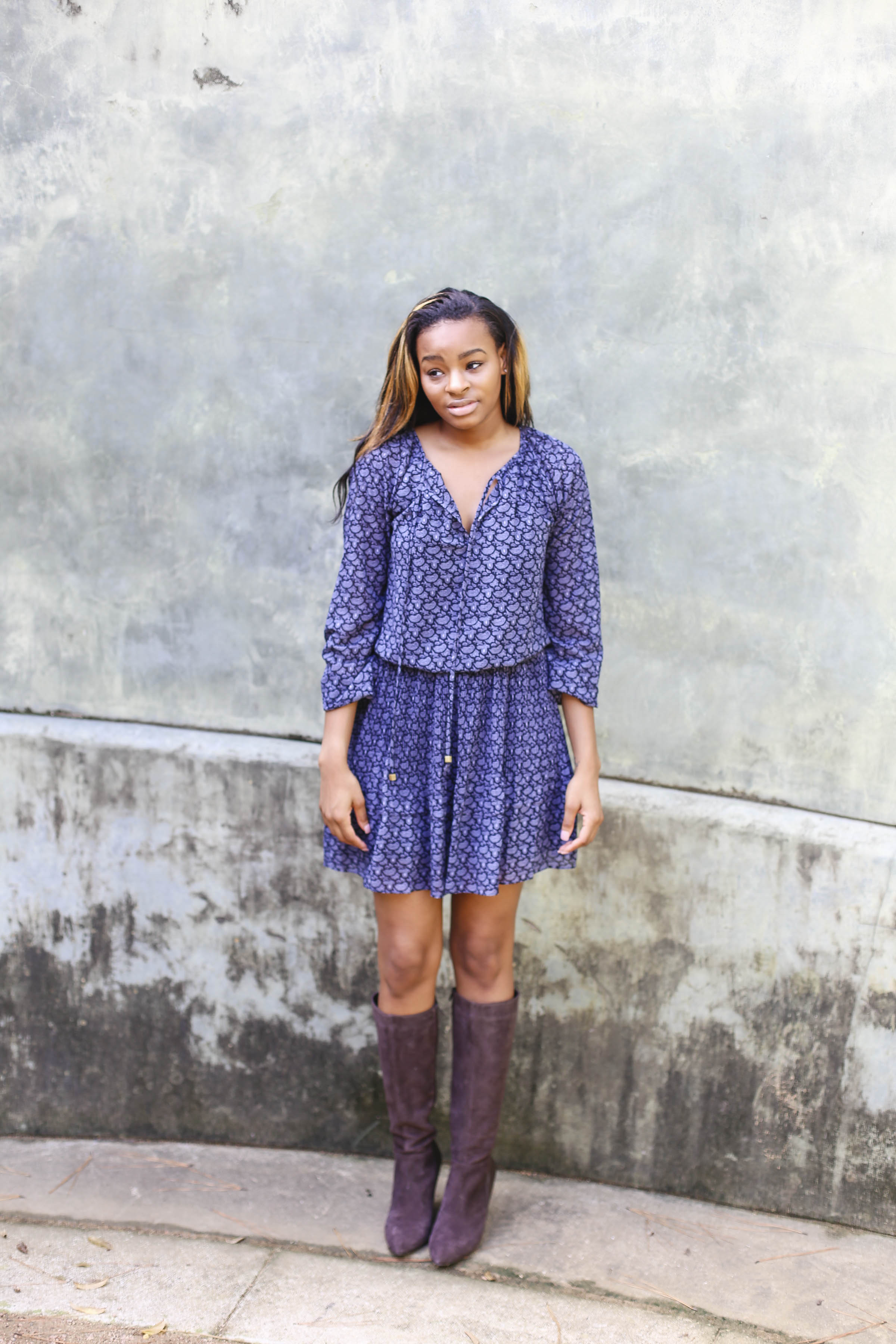 Until Next Time!
-B