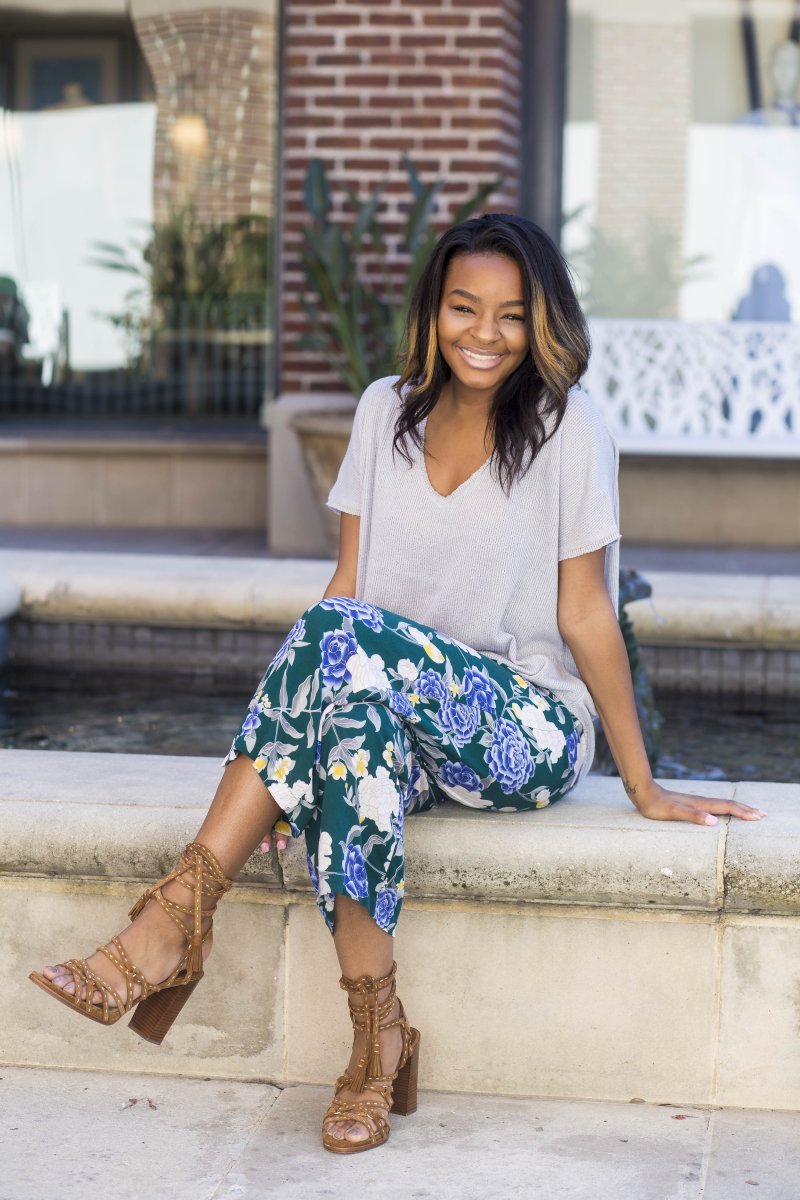 I found these floral pants over at Target a few months ago and loved them! I loved them so much I actually went to 3 stores to find my size, then had to end up ordering them online just to make sure that I had them. I am sooo glad that I did- they're comfy enough for work and cute enough for brunch all in one (a total win-win in  my eyes)! Being someone that normally likes neutrals, these again were sort of a reach item for me. On top of that- they're floral and I just DON'T do florals. But again- I love them!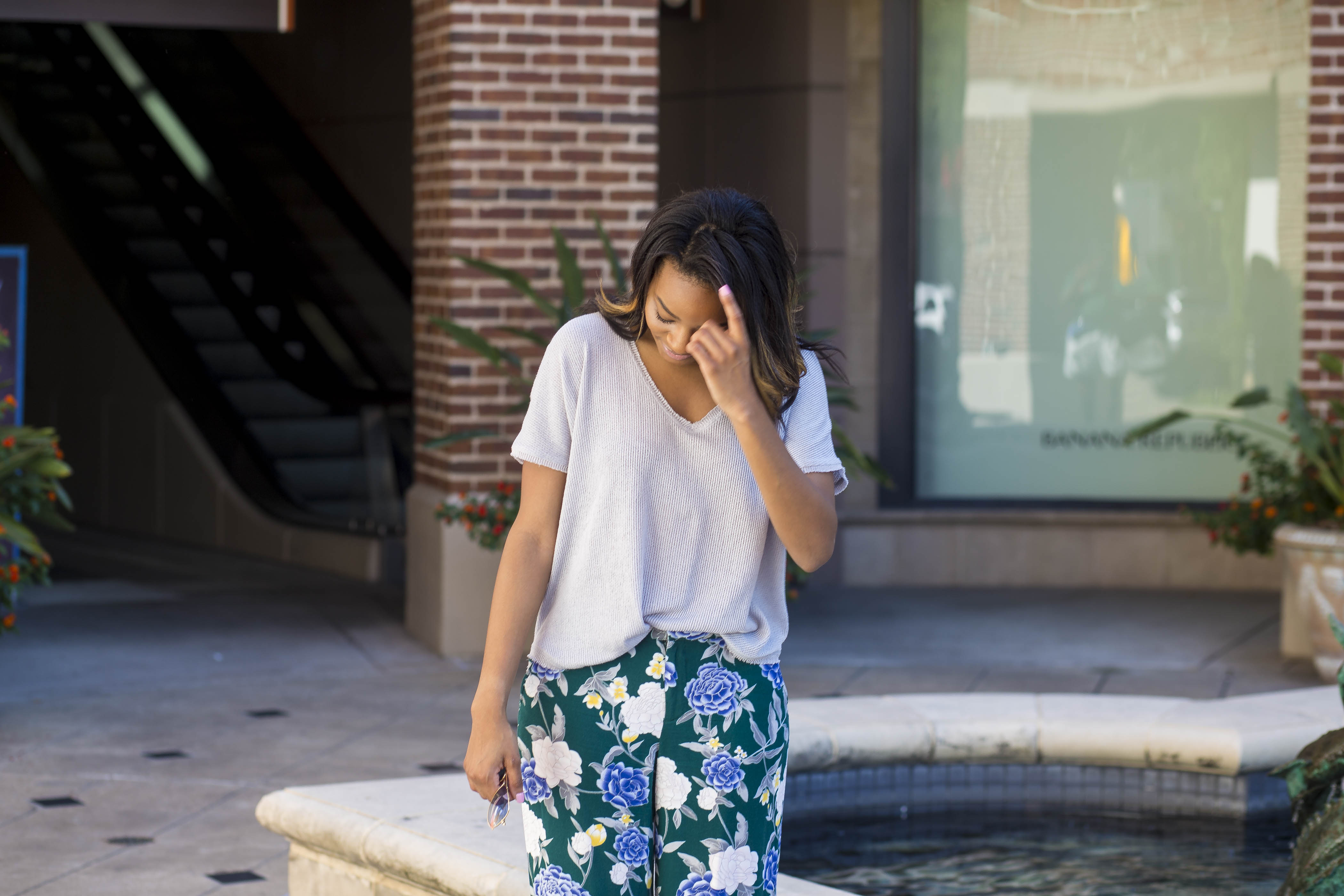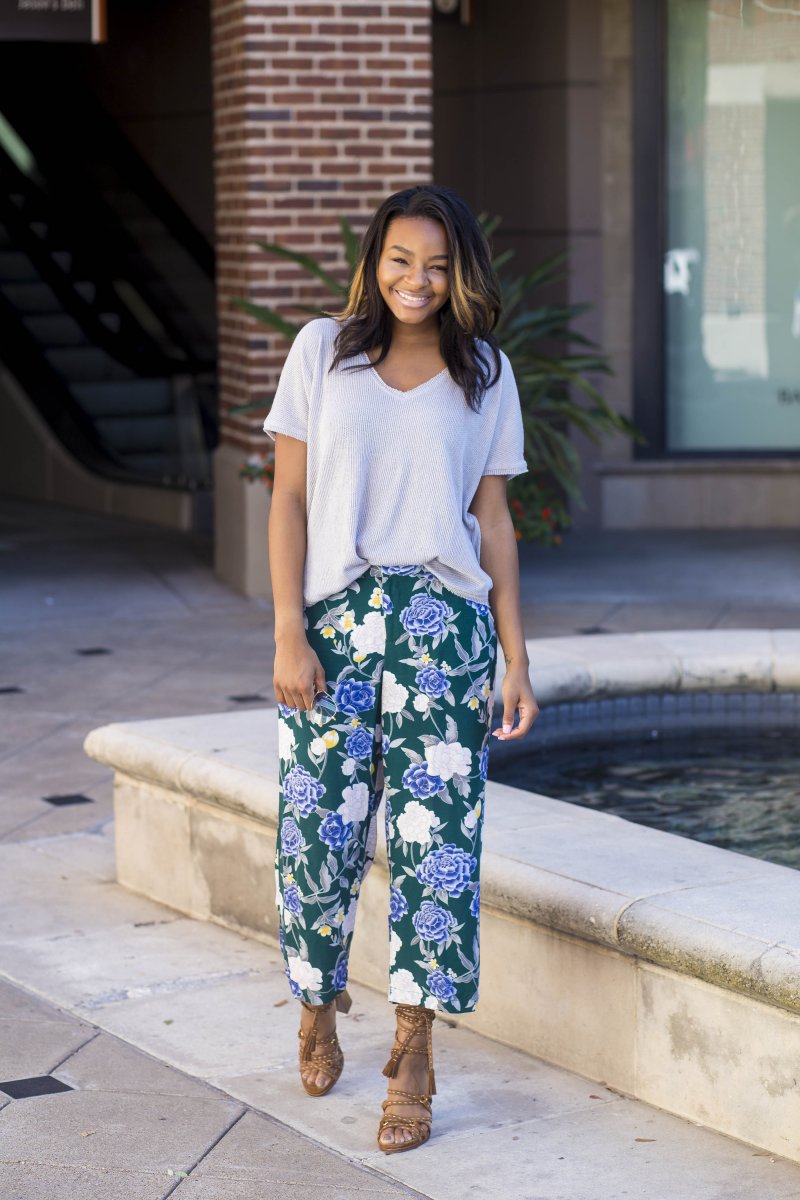 When I actually do wear prints, I always try to balance them with a neutral. For this look, I paired one of my tops that I picked up at Urban Outfitters recently. I love this top (more about that here) and actually have it in a few colors. I always try to pair neutrals with prints in  way to sort of balance my outfit out. Since these pants are so bold, I also opted to not wear many accessories as well. Keeping it simple with only a watch or my go-to necklace is always one of my top choices when getting dressed in the morning!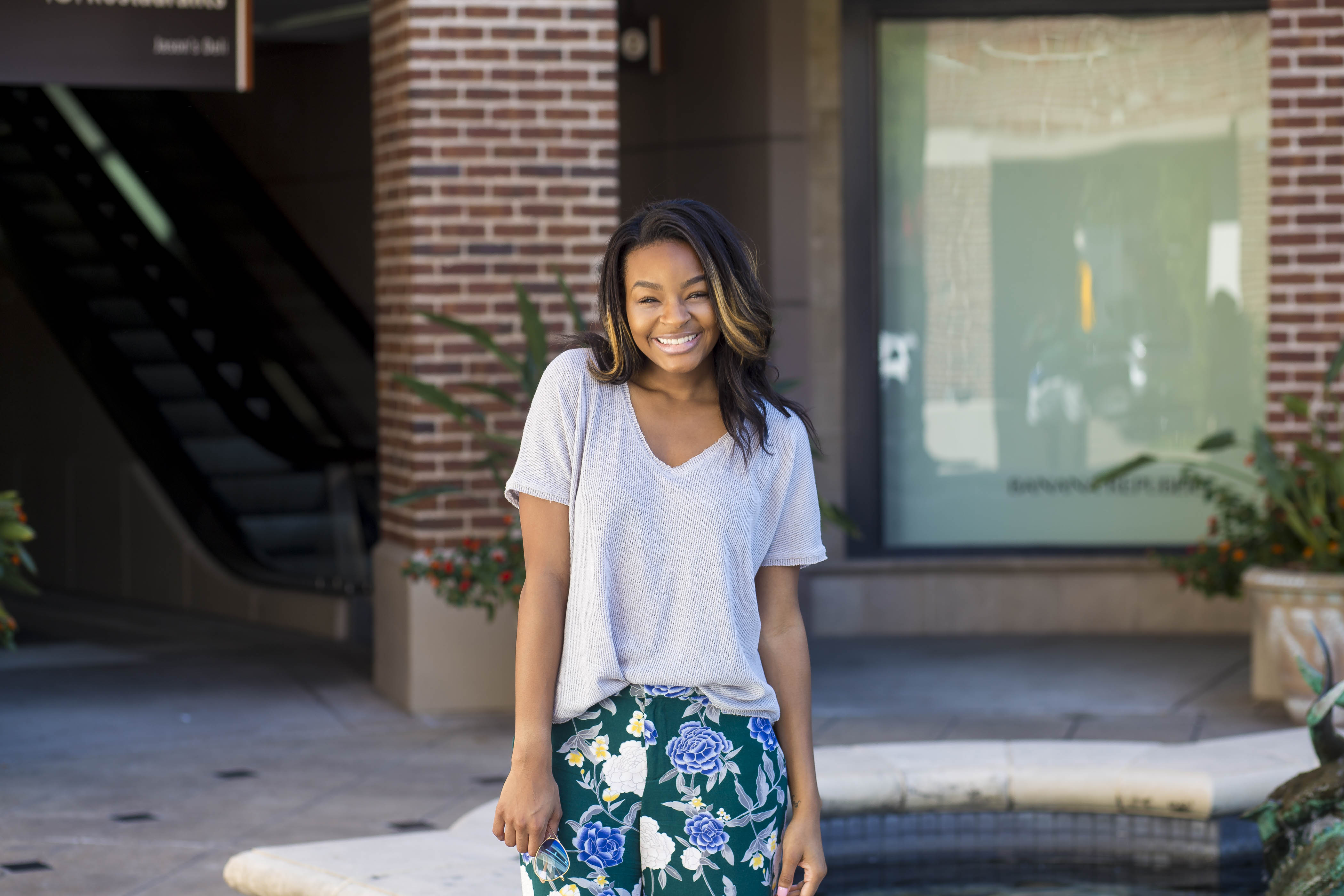 I wore these shoes in an outfit post previously & have worn them about once a week ever since getting them! They look really uncomfortable- but I promise I can wear them all day no problem! I can't find these exact ones online- but I linked some similar items that are all great deals! Besides, nothing (absolutely nothing!) is more perfect than a pair of fabulous heels!
Until Next Time!
-B