The weekends have become my favorite time to cozy up under a warm blanket with a coffee mug (or wine glass) in hand and a great book. Needless to say, I know there are some other fellow homebody diva's out there! Shopping for someone who loves being at home is so fun and easy…you can pick out anything from home decor to bath and beauty products. Check out below for some great homebody gifts..most under $50. Happy shopping!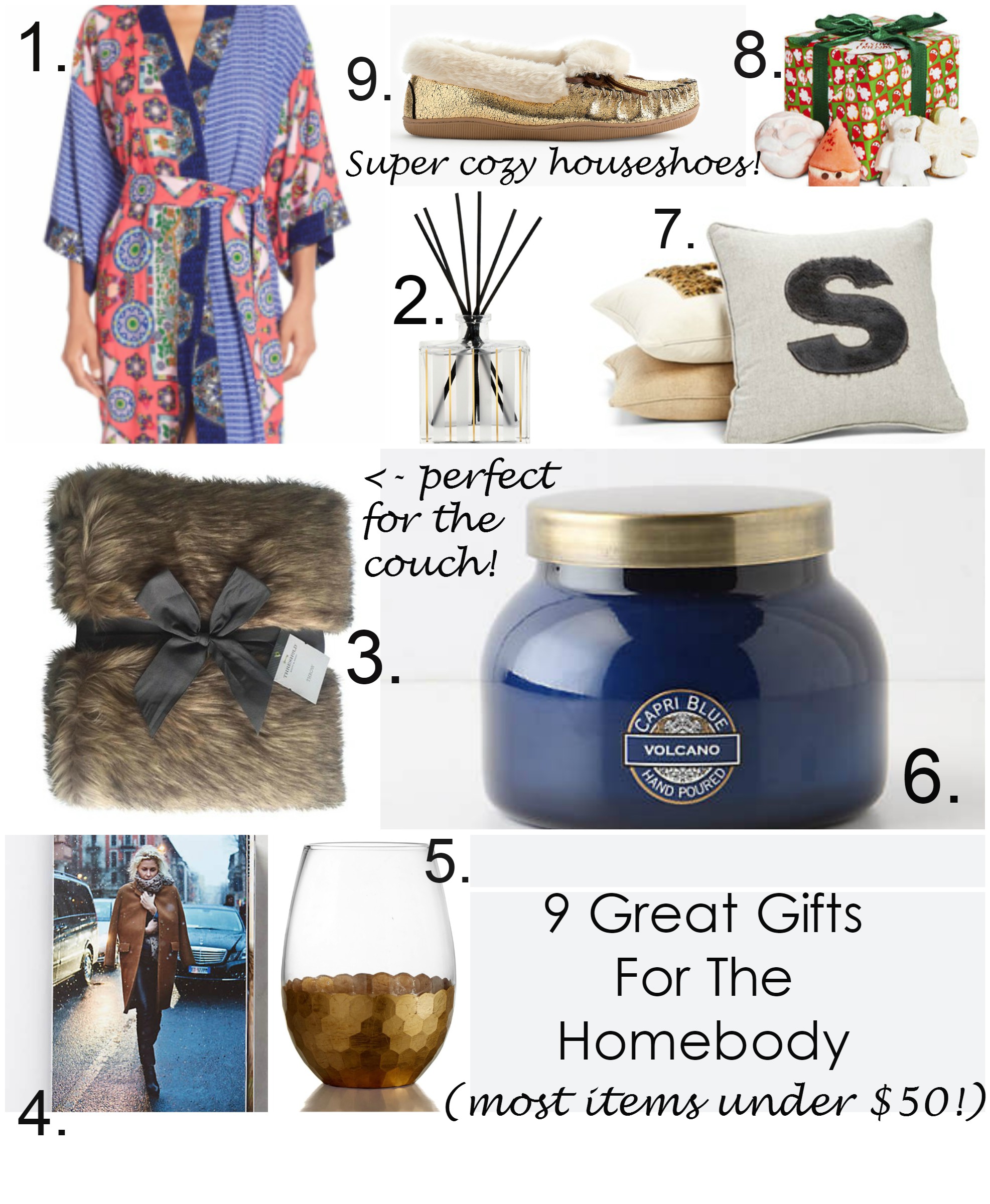 2. 'Holiday' Reed Diffuser- $42.00
3. Threshold Brown Fur Throw- $34.99
5. Stemless Wine Glasses- $36.00
6. Volcano Candle (Literally best candle ever!)- $28.00
8. Lush Bath Bombs Gift Set- $29.95
9. Crackled Metallic Suede Lodge Moccasins- $55.00
Until next time!
-B