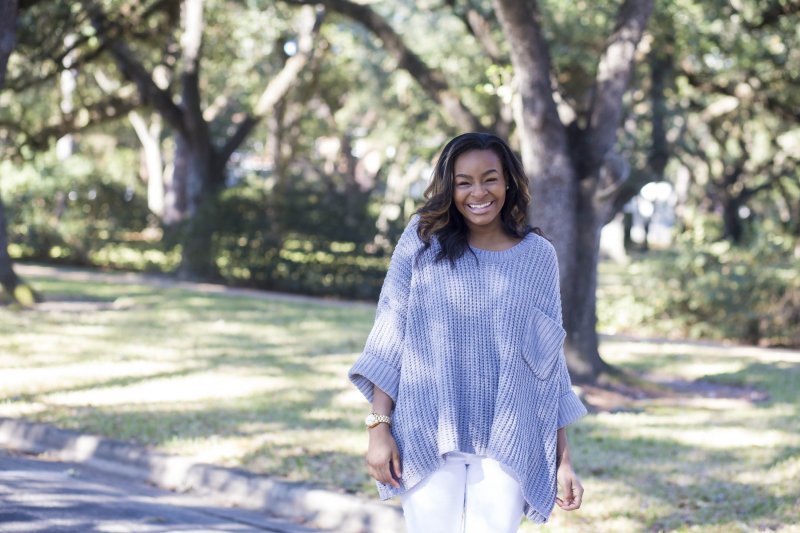 Blogging live from another country! I'm currently in Canada & I'm so happy I packed this grey sweater because it's so cold here! Besides this heinous weather, I love & have always loved Canada and am so happy to be back. I haven't been since I was little, so when I found out I was coming for work I was beyond excited. The people, the sights- I love everything about this place! Okay, back to the point- I am loving this sweater from  JoJo & Lou, a super cute boutique in Dallas owned by some fellow #Bossbabes.  More importantly, I love how its simple yet detailed so I don't have to really think about "building an outfit" with this piece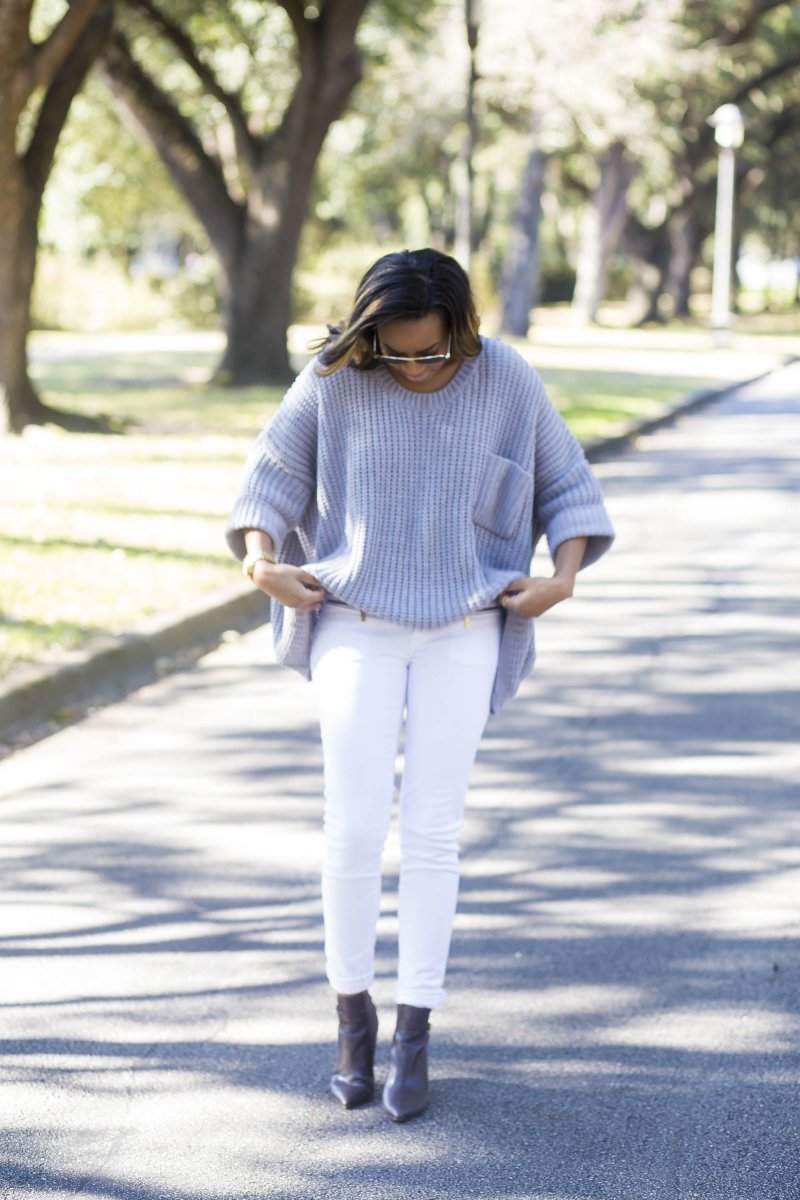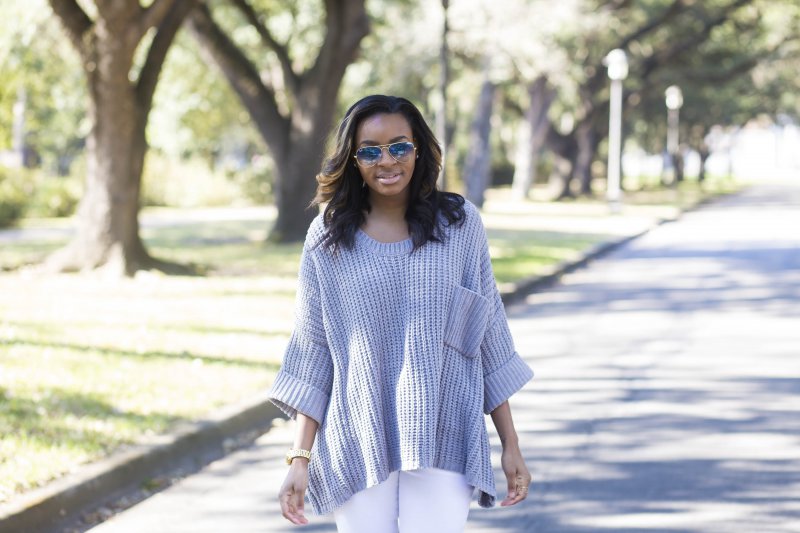 My  minimalist ways for the year are clearly continuing, as I find myself wearing less & less accessories on a regular basis! As previously stated, this remained true as I wore nothing else with this outfit besides my day-to-day gold watch. I love having pieces that don't need much added to them to make you feel fab & chic. Pairing grey with white mid-winter sure does the trick in terms of standing out. I am totes a fan of  this color combination, due to not only the neutral pallet, but the fact that it's simple as well. For this looked I paired my grey top with white pants, and added some contrast with a pair of brown booties. Simple & chic, all in one!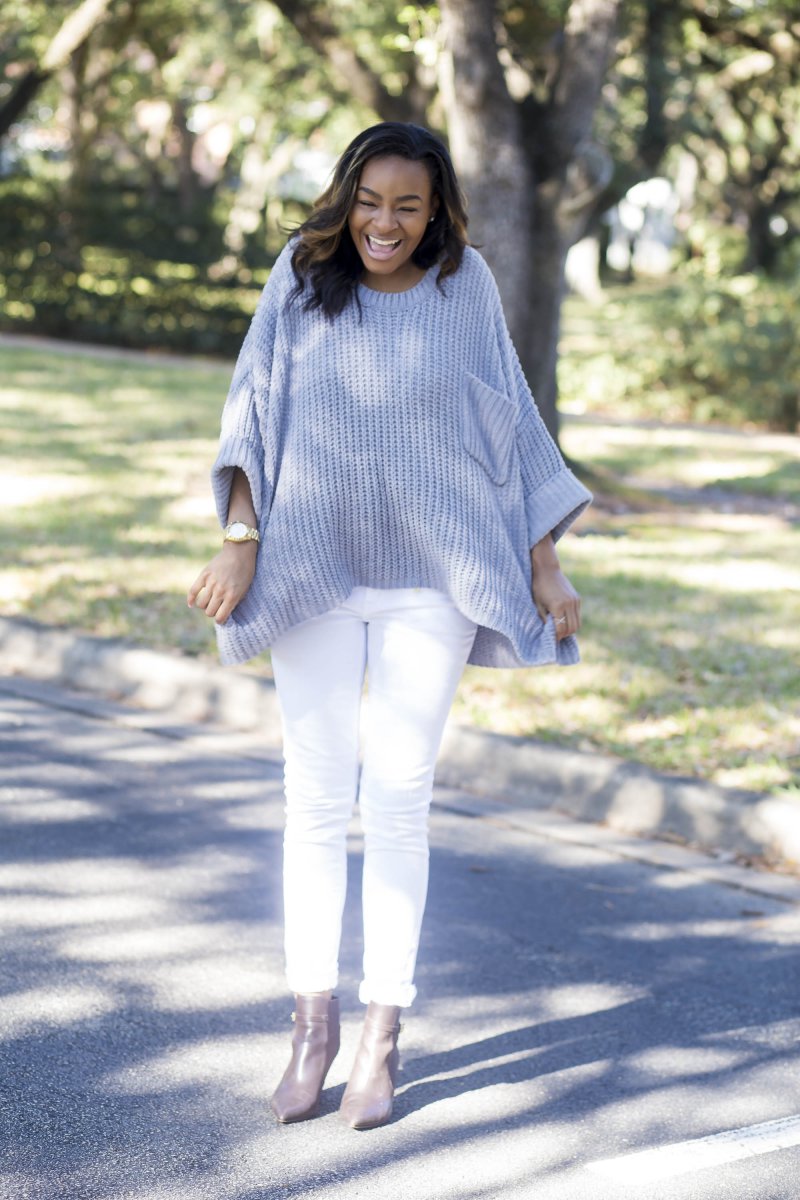 So back to being in Canada, 3 more days left & I am so excited! I think I am for sure adding the words "travel more"  on my vision board for the year.  In other words- currently trying to figure out where I should go next! I'm thinking somewhere tropical, or even somewhere nice and quiet with nature. Either way, I'm so excited about the rest of this year and continuing to embrace my minimalist ways. My new motto is – shop less, travel more (haha!), lets see if I can actually do it!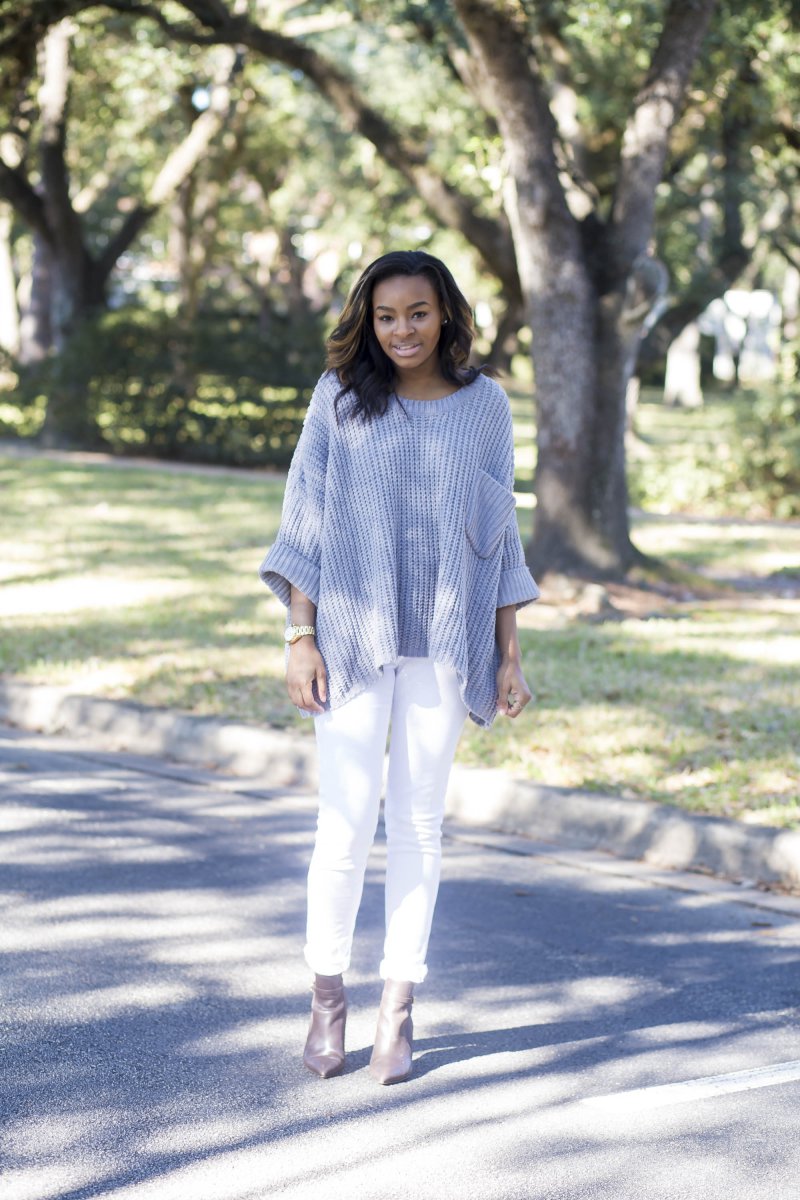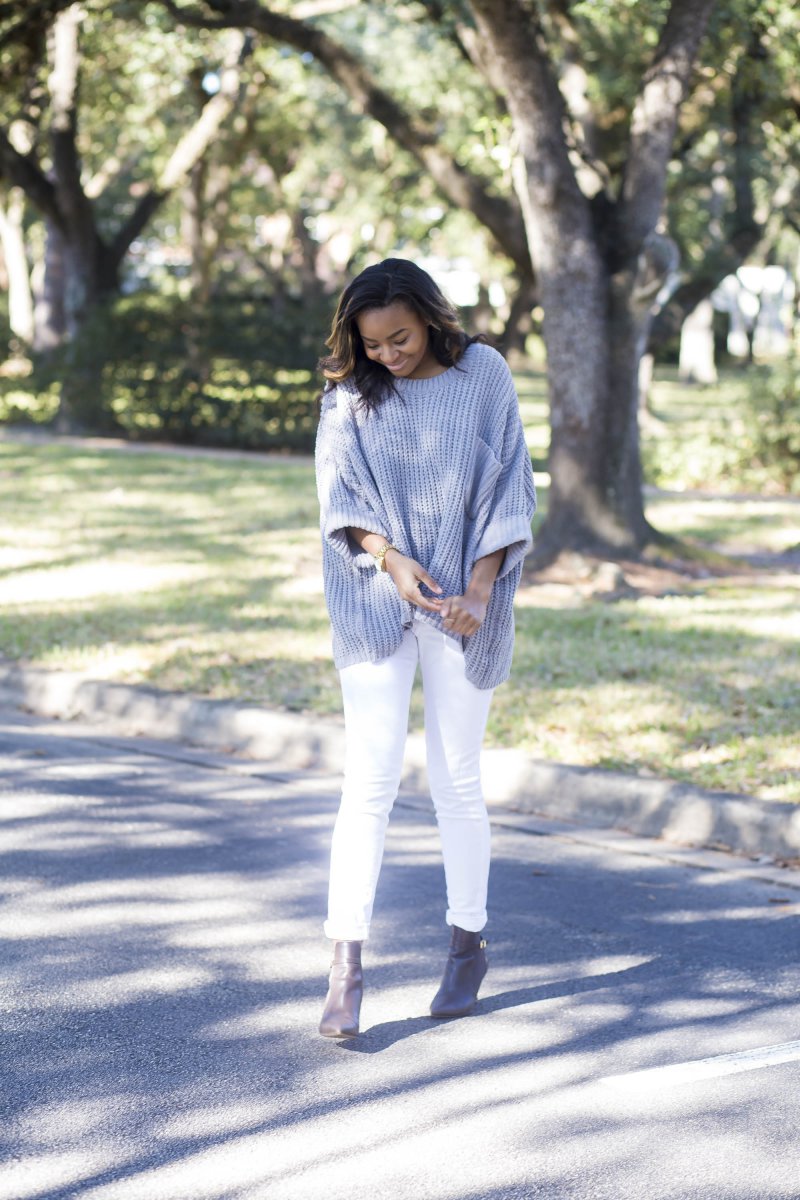 Until Next Time!
-B