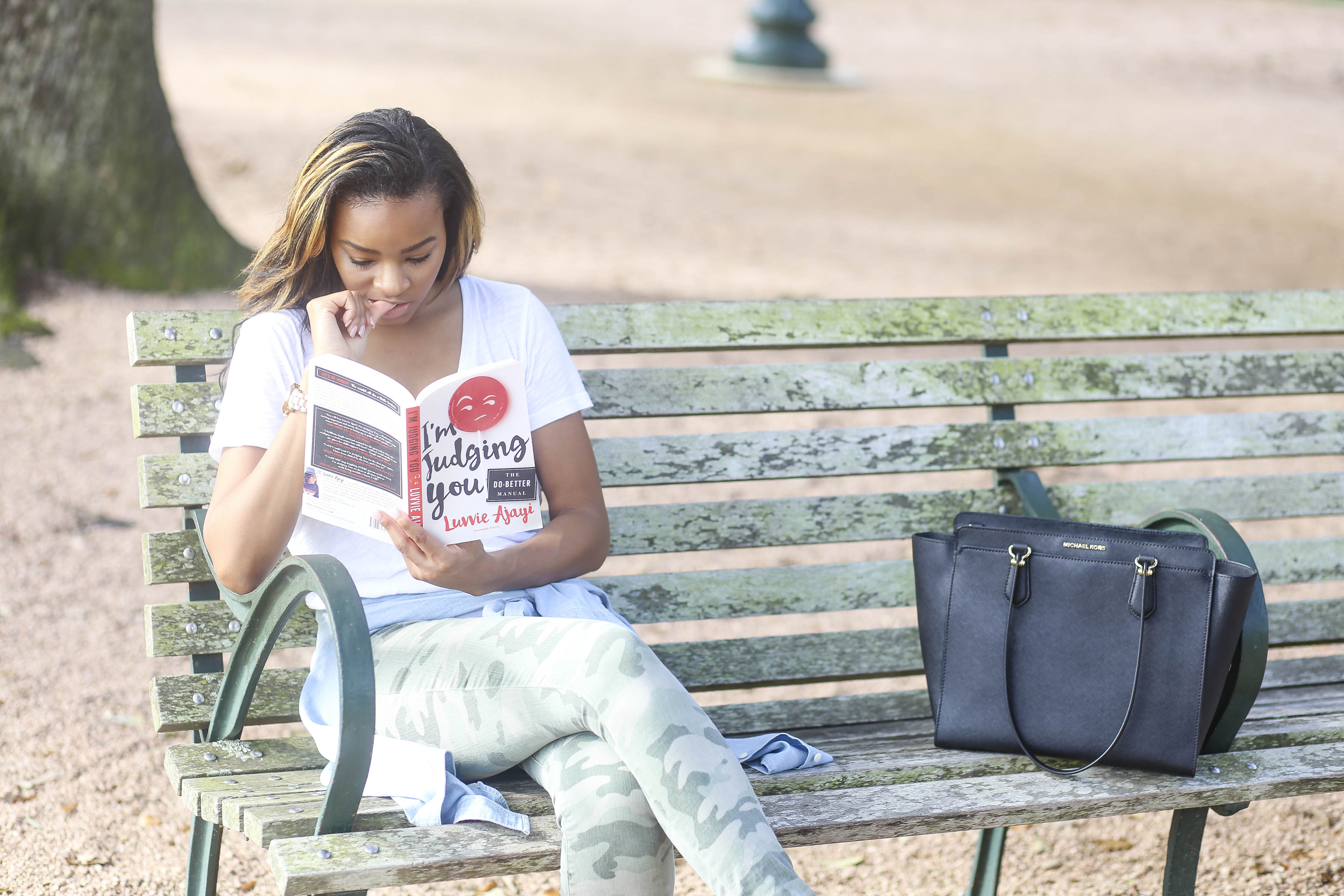 "Gosh, you're the worst." As If the chapter titles of this book aren't enough, the first page is sure to make you wish you would've read this book sooner. It's no wonder "I'm Judging you" by Luuvie Ajayi ended up on the New York Times Best Sellers in a matter of days! Literally, this book is beyond fab & a must read by every woman/man/black/white/brown/yellow being on this earth. Seriously, everyone should read this.
About the Author:
First, let me tell you about the amazing Luvvie herself! Luvvie Ajayi is an award-winning writer
(to say the least), speaker and digital strategist who embodies the perfect combination of comedy, technology and activism. She is also the creative behind her blog, Awesomely Luvvie, that covers everything from pop culture to world problems. Her debut book, I'm Judging You: The Do-Better Manual, is a series of humorous essays that dissects our cultural obsessions and calls out bad behavior in our increasingly digitally, connected lives.
In addition to being a writer, Luvvie Ajayi is also involved in many other things. She was listed in Oprah Winfrey's inaugural Supersoul 100 list  (go figure) and was honored as the 2016 Influencer of the Year at the Iris Awards. In addition to her blog, she also has the website, Awesomely Techie, a great resource for bloggers, writers, small business owners and entrepreneurs who want to use technology to make their lives more efficient. Luuvie is also very active in regards to speaking about Social Justice, so it's no surprise that she is  a past winner of the Women's Media Center's Social Media Award for using her voice and humor for pop culture critique, gender and racial justice.
Now that you know all about Luuvie, let me be the first to tell you how fab this book is!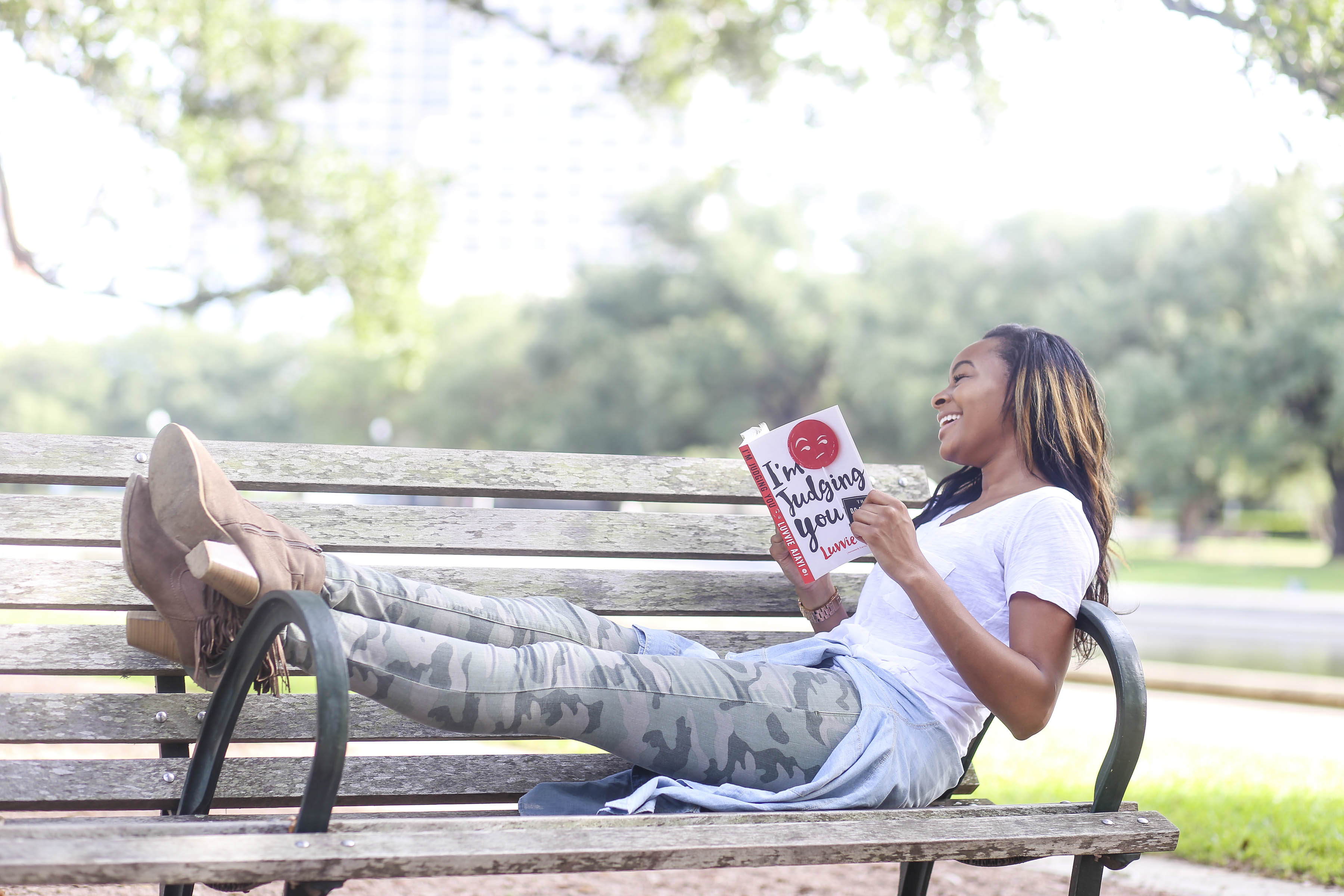 Organization:
For one, I love how this book is organized. Separated into parts, I'm Judging you is organized into 4 sections titled Life, Culture, Social Media & Fame. Each one has different chapters, each talking about a subtopic. Simply stated: Genius! I love a good organized read and this one is written so that after you read (& re-read as I'm sure you will!), you can use the contents page as an index for when you just want to read about a certain topic.  I for one read Chapter 13 titled #FixitJesus at least three times. Literally it was the most refreshing thing ever reading something written by someone other than myself who felt some of the same ideas I have always had. And can we talk about the language used to write this book? Again- Genius! Reading I'm Judging you is like listening to a long conversation from your best friend. Your "tell- it-like-it-is" no shame bestie. With made up words like words like "hairhats" otherwise known as weave, this book literally kept me laughing out loud.
The Nitty-Gritty
"I'm Judging you has too many amazing points to pick out just a few so like I said, you will just have to read the book yourself. I don't think I've highlighted sentences and quotes to later use for insta captions as much as I had while reading this book- like ever. Take this one for example-
"In a world where we are more connected to each other than ever, with endless access to information at our fingertips, too many of us have seem to have missed the message on how to behave."
This sentence was taken from the beginning of the book and just tells it like it is- we as humans have become so obsessed with our own opinions that we have downright forgot how to act. We have forgotten that people have feelings, are all born unique and are meant to stand out. We have forgotten to respect each other. All of us. Luvvie uses her opinions on the world in a way that most of us can relate, saying things like "I'm judging  us for our shallowness, our impossible beauty standards, and our desperation to reach them". Like HELLO girl, I am too! I'm glad someone is calling it like it is and is standing up to the fact that right now in the current age, people are more judgmental than ever.
 "Religion has been one of the most powerful and often detrimental institutions in our world, and its abuse has been responsible for much of the hurt we experience."
Again…couldn't of said it better myself. This book again and again says what everyone is thinking but no one actually says out loud. It's as if Luuvie read the minds of so many people and decided to stand up for us all. & for that….God bless you Luuvie Ajayi (P.S- don't ever change your last name). That last part, you have to read the book to understand.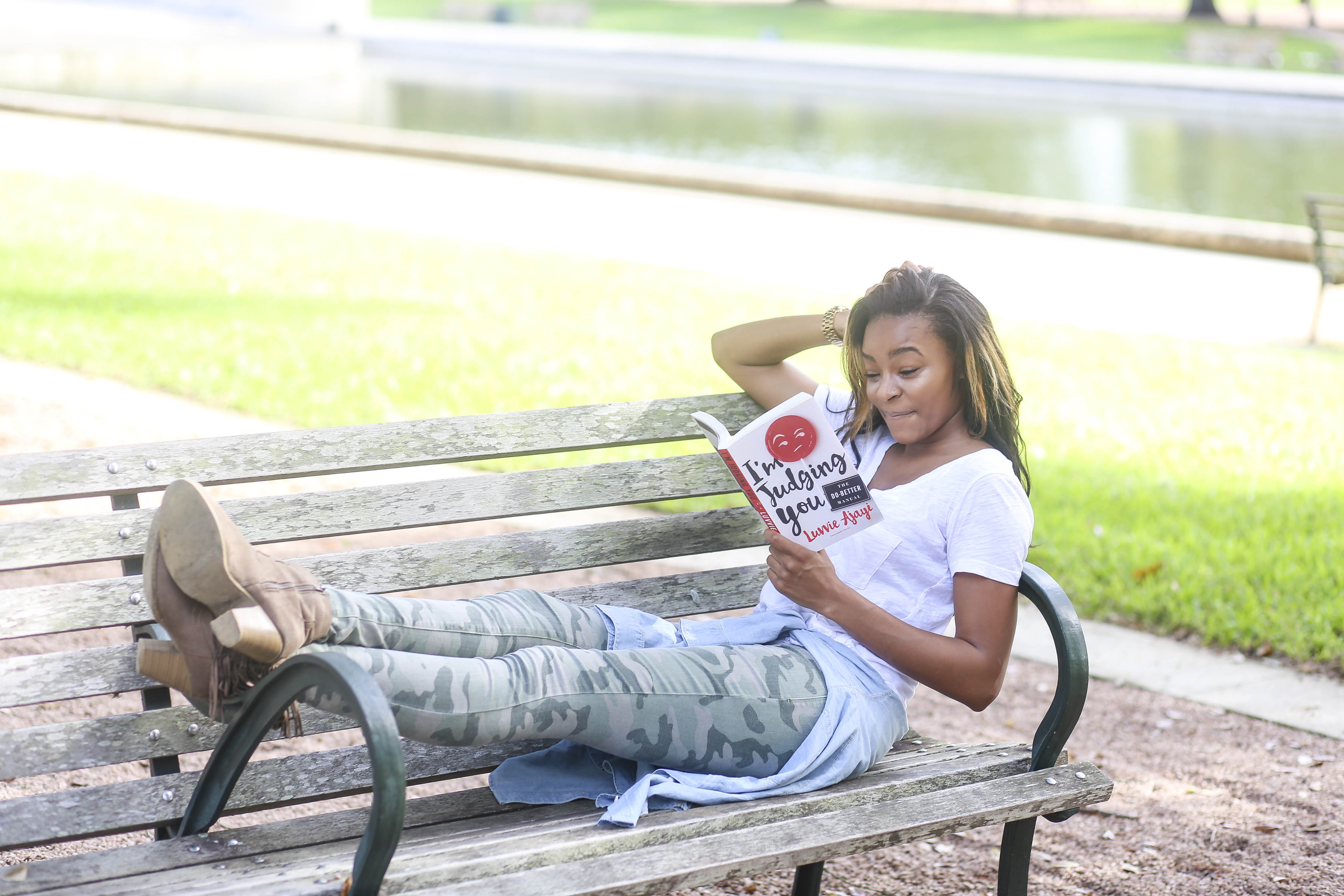 This book is clearly for sure a must read, as if the NY Times Best Sellers list wasn't justification enough for you to buy it. Well written and totally relatable, this is one book I will definitely be gifting to a friend or two. & SURPRISE.. If you aren't ready to buy it yet, I have a giveaway you can join to win yourself a copy. Consider yourself blessed. & if you want to just go ahead & buy it..the link is here: http://clvr.li/2bK3Ucv.
Giveaway entry details: I'm Judging You Reader Giveaway ("Sweepstakes") starts at 12am Pacific Time on October 3, 2016 and ends at 12am Pacific Time on October 14, 2016 (the "Entry Period").
Prize: A copy of I'm Judging You: The Do-Better Manual by Luvvie Ajayi ($17 ARV)
Notification: Winners will be randomly selected and notified by Clever Girls by October 17.
Until Next Time!
-B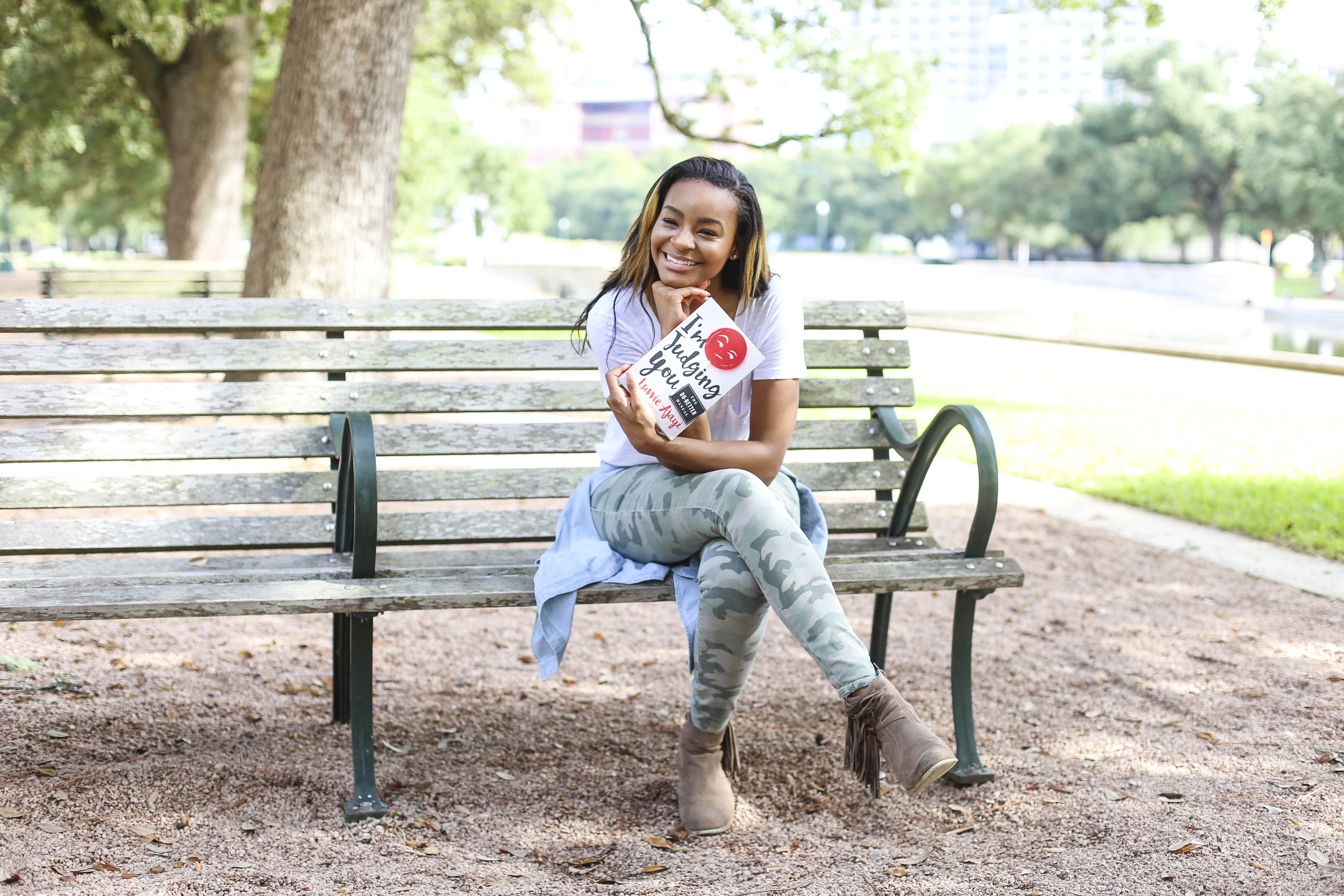 I was selected for this opportunity as a member of Clever Girls and the content and opinions expressed here are all my own.