The story of Noah & the Ark is a very familiar one, being taught in almost every children's bible study class on a regular basis. The story told is always focused around  the fact that Noah was told to build an ark, bringing two of every kind of animal on board, as well as his family, to save the world from a big flood. He builds an ark for years, and then is commanded to go on board and wait for the earth to flood, and then dry up again (You can read the entire story of Noah & the Ark – Genesis 6:-9-9:17 here). The bible says Noah was 600 years old when water flooded the earth & water prevailed for 150 days. 150 days!  Myself living in Houston, I can't imagine that much water when just 12 hours of nonstop rain causes a flood-watch. While it was raining, Noah and his family were simply just waiting on the boat. Not knowing what was going to happen next, but knowing what God has promised them, they were just waiting & anticipating for the rain to end.  Many times, this part is overlooked. This part of the story of Noah & the Ark is something that we can all relate to- because at one point in life we have all waited for something.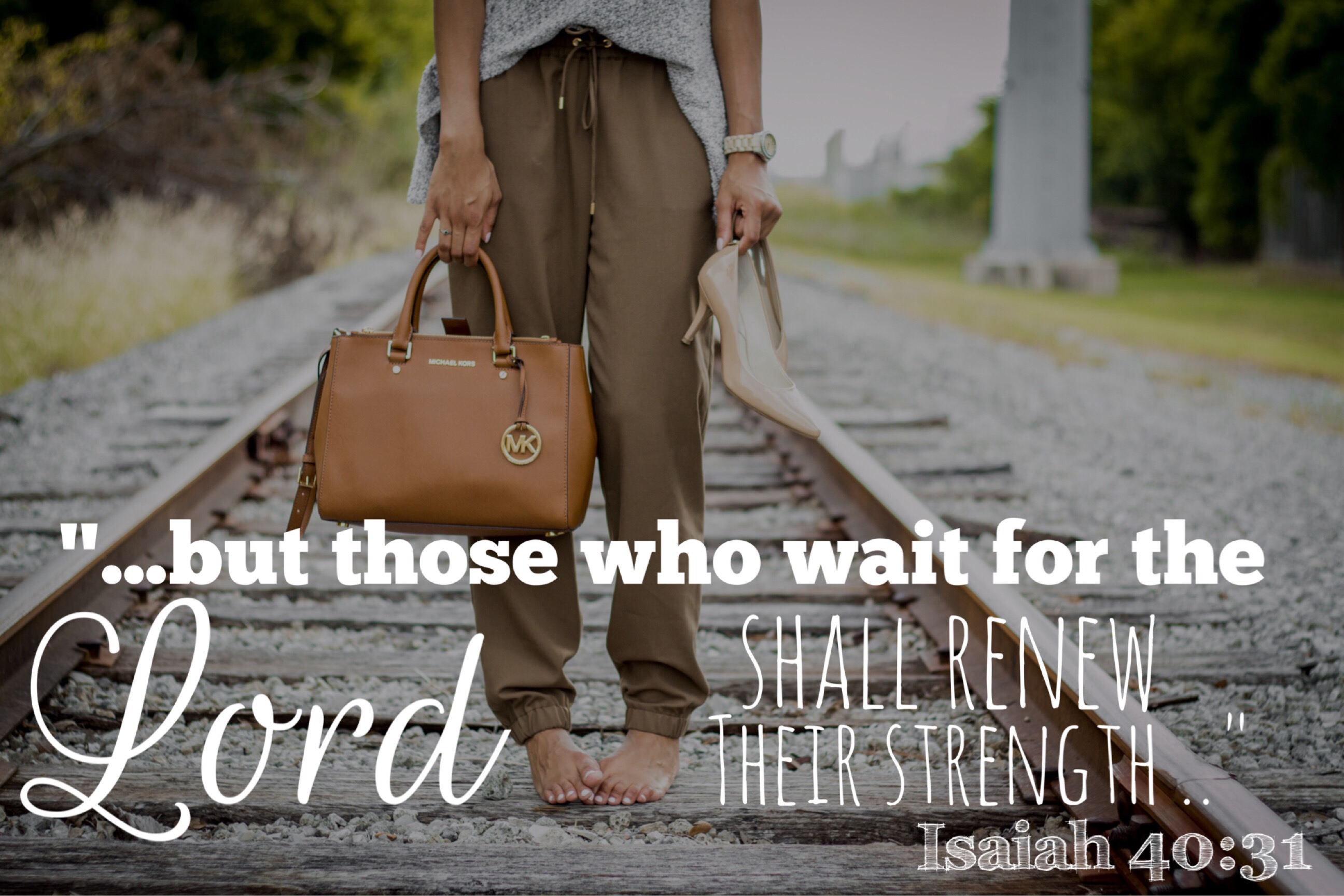 Lesson to be learned:
Everyone's had those moments where they feel like their prayers aren't being heard and are far from being answered. You've done the work, been obedient & have done what God has asked you do, and you still find yourself just waiting for the outcome. These times can sometimes be the hardest, but often they are the greatest. For many people, myself included, quiet times are out of my comfort zone.  It's hard waiting for things to happen and anticipation can sometimes kill your joy and make you feel like you've done a lot of work for nothing in return. It's in these times that we can't give up and have to push our faith a little harder. Waiting for God to do great things in your life grows & strengthens your faith in ways that cannot be estimated.
"..but those who wait for the Lord shall renew their strength; they shall mount up with wings like eagles; they shall run & not be weary; they shall walk and not faint." – Isaiah 40:31
Moral of the story:
Before God blesses us with something amazing, there is a season of waiting and preparation. God would never give us something great without developing us for it first. If this was to happen, many times we wouldn't be prepared for the great things we were about to receive! Noah couldn't leave the ark for so long because the land wasn't ready-the water hadn't dried up yet. Sometimes, when we are waiting for a  prayer to be answered, it's not us that's not ready- it's the thing that God's blessing us with that's still being worked on. Waiting & having faith is a good thing- timing is everything!  Noah held onto the promise of God and kept his faith that him and his family would return to earth again-and we should do the same! God has great things coming for each of our lives, knows all of our wants & desires, and hears all of our prayers.  If we just keep pushing ourselves each and every day and trusting that God's timing is better than ours, everything will make sense in the end, even if we have to take our heels off and power walk to the finish line. Have a fab weekend!
"Now faith is confidence in what we hope for and assurance about what we do not seen."- Hebrews 11:1
Until next time,
-B