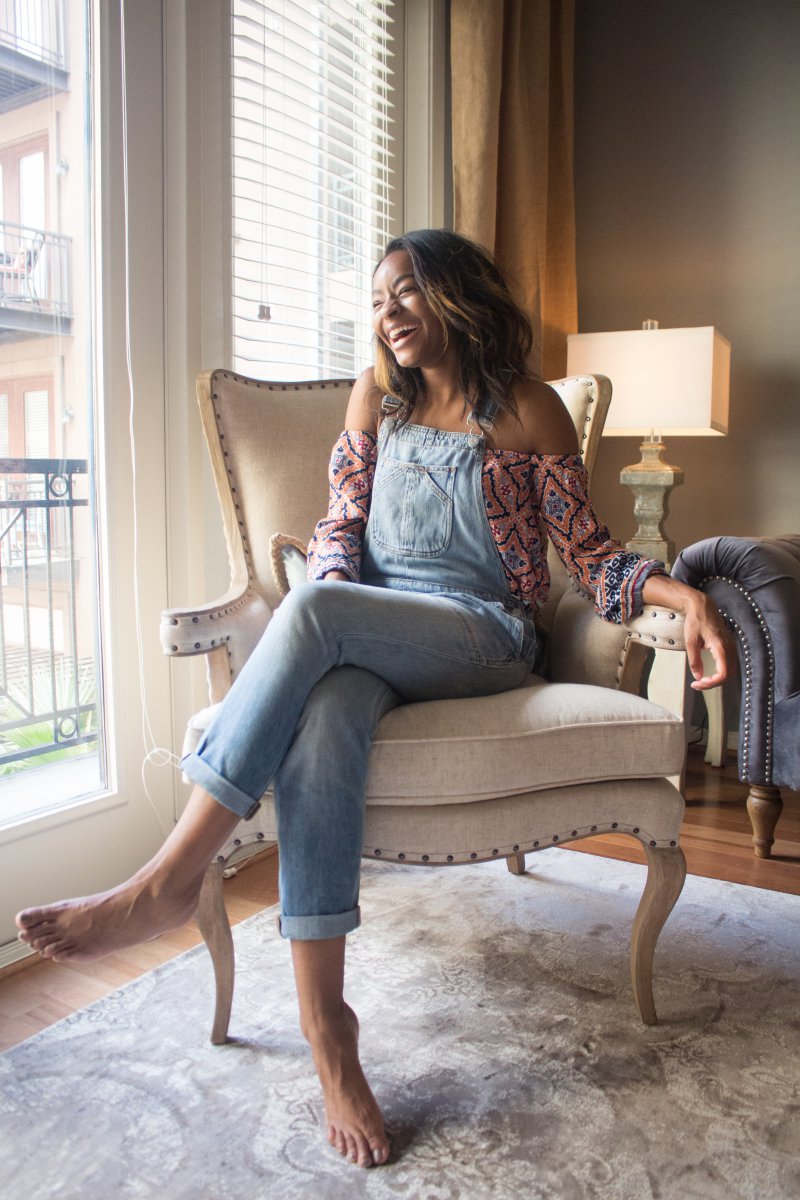 So I started rocking overalls again last summer, and of course the trend continues! I just got this pair a few weeks ago from Gap, and love how they fit so well! Normally, overalls tend to be either too short for me, or too long- but these ones fit great! I love them so much I even considered getting them in a different wash/color, but soon realized that (for now) would not happen as no other ones are available yet!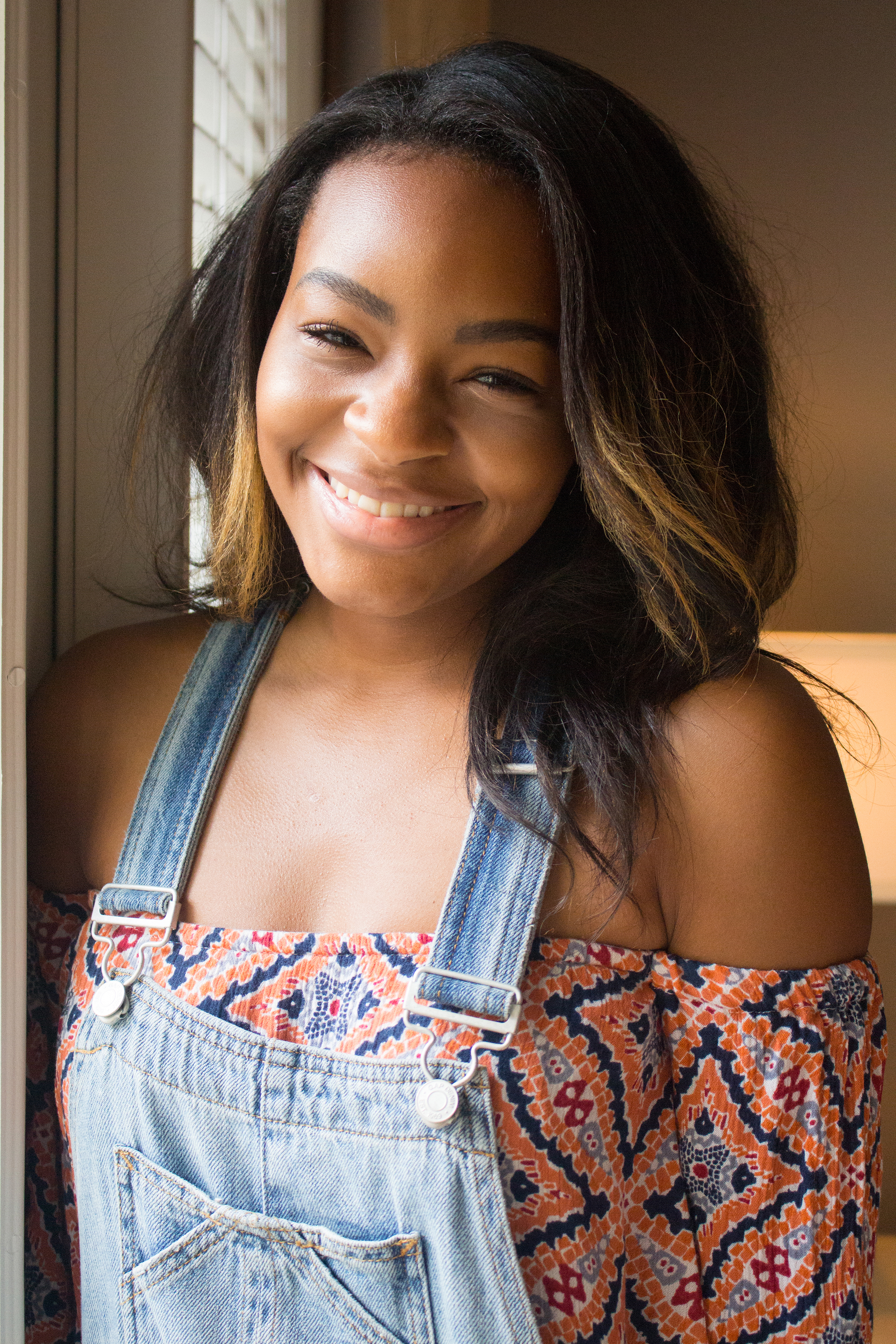 For this look, I decided to keep it super casual (as usual) & actually wore flats for once! Again, I was minimal with the accessories as I didn't want to overdo it. I added a little print with my off the shoulder top, which I thought would be super awk under overalls and actually wasn't! I was thinking that like my arms would feel weird or something & that wasn't the case at all! It was actually overall a perfect looking for a weekend outfit. Although I don't have my shoes on in these photo, I wore this outfit with a pair of my favorite flats! These particular ones I've had for a while too, I got them on sale at target a few months back and I am a super fan! Normally flats  (especially ones that tie up) are not my thing, but these match so much and can actually last all day in them.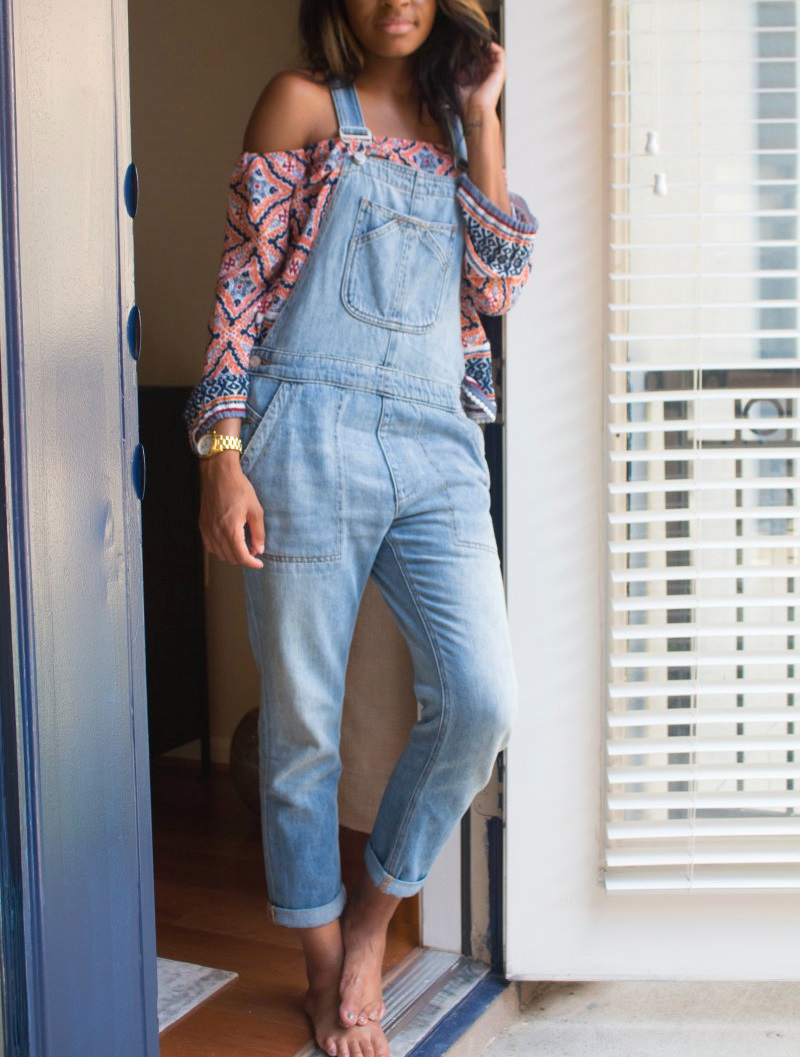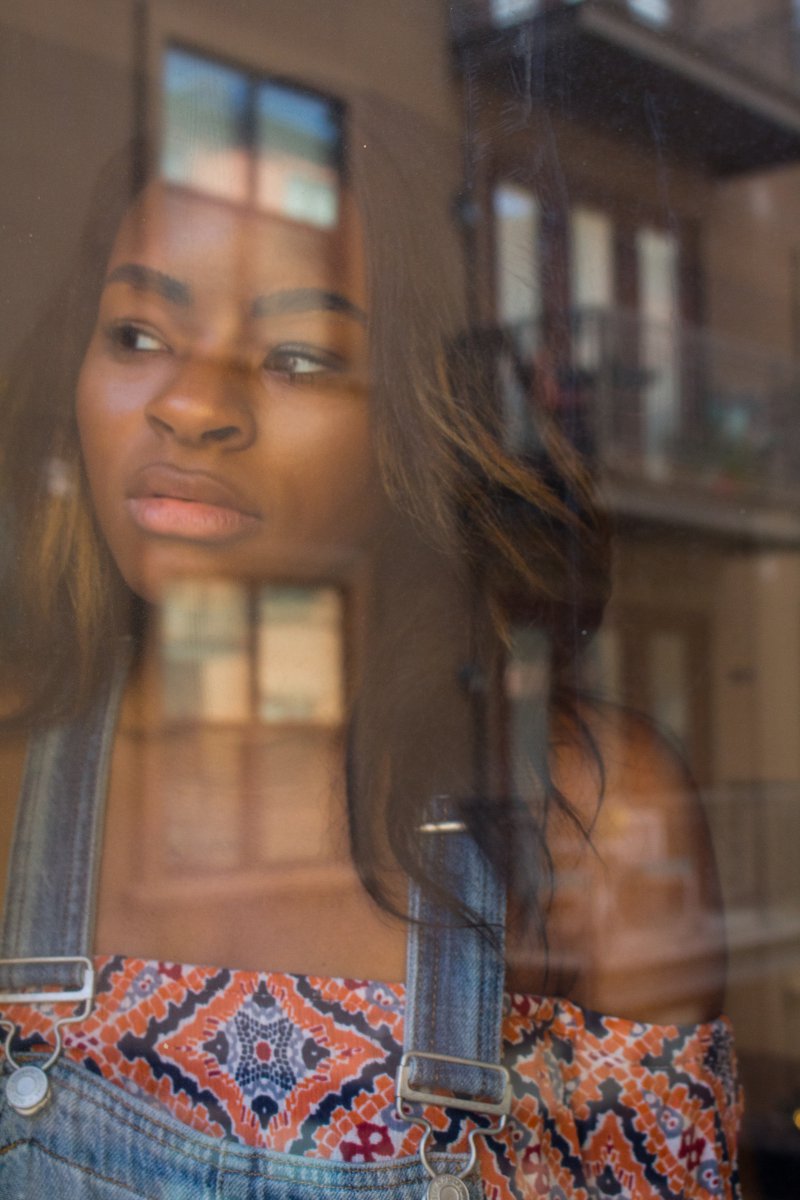 It's clear that the overall trends is still not going anywhere & I have no complaints about that! I love the ones that I have and can't wait to buy more soon- I'm thinking some colored ones are needed in my closet next. What's something you've been "eying" and can't wait to buy soon?! My rule of thumb is to leave it at the store the first time you see it & go home and sleep on it. The next day, if you still must have it and it's still at the store when you go back to get it- it was meant to be (ha)!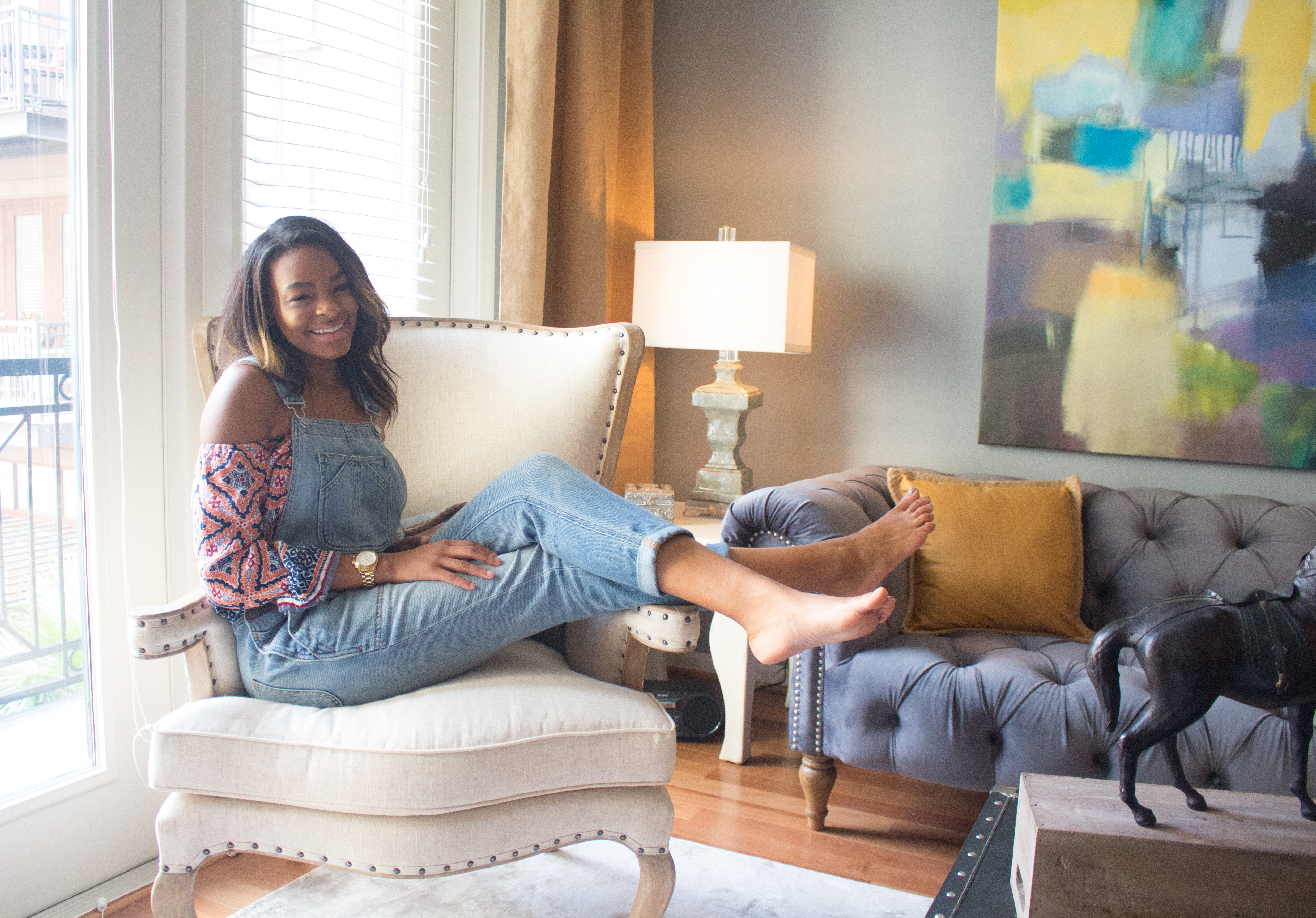 Until Next Time!
-B