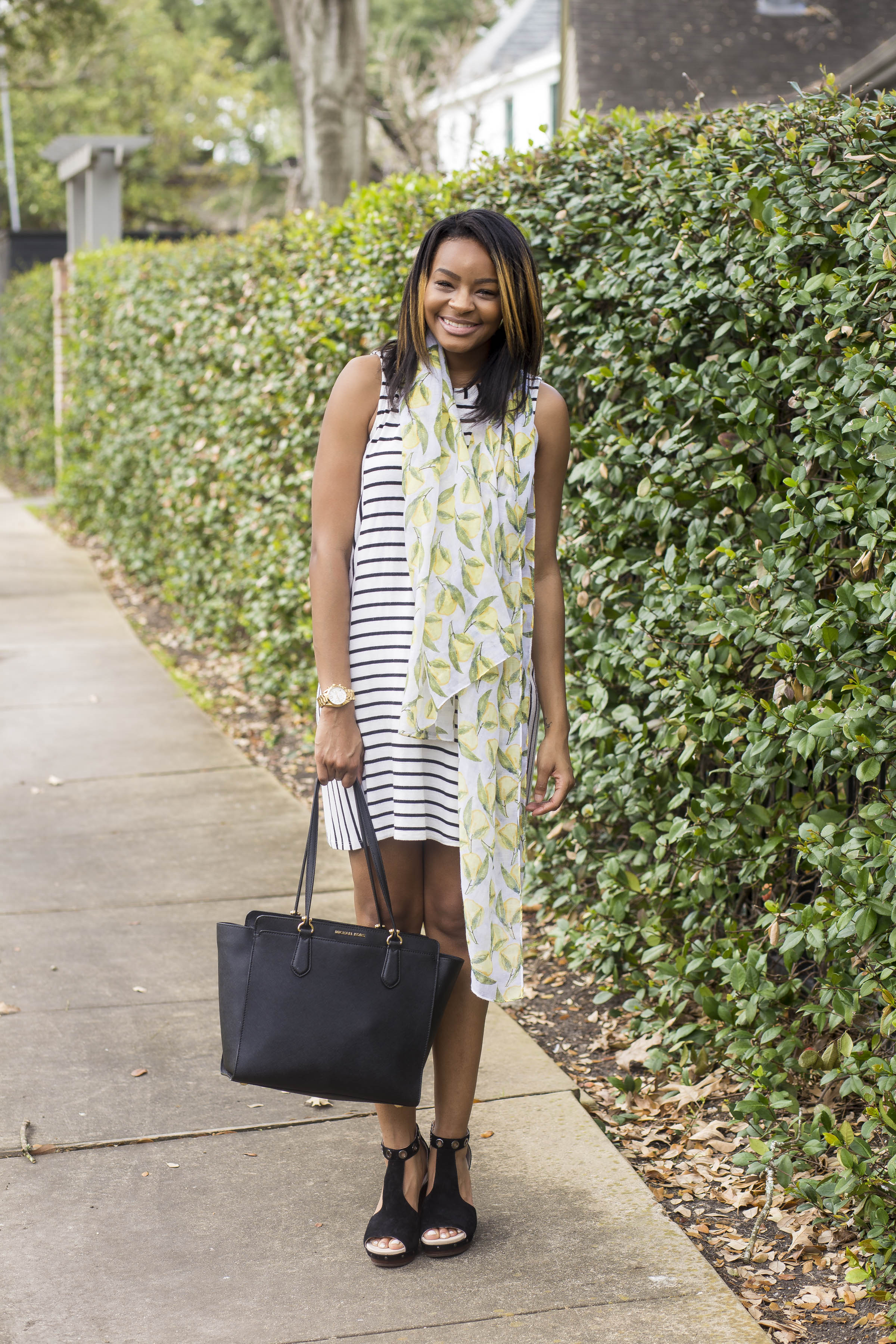 So I'm not much of a pattern mixer- but did so a while back and just recently realized I never shared about it! Being that I am in neutrals most of the time, my patter mixing days will be far and few- but I can say that I had fun doing so! I always admire people who wear bold colors and prints together- totally accepting that I will most likely never be someone who can dress like that on a regular basis! Nevertheless- I do like this "eclectic look" and even more love people who rock it on a daily basis.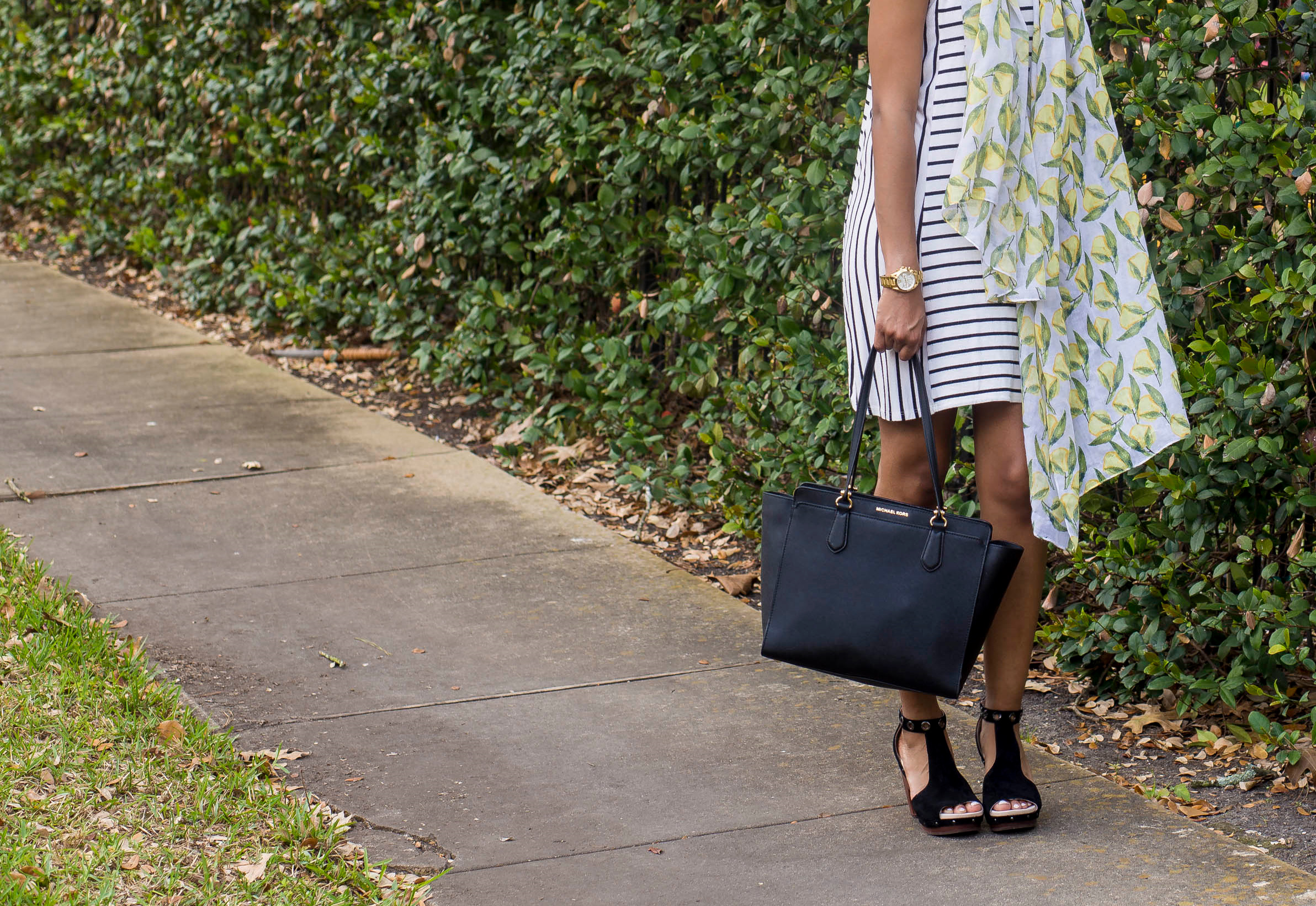 Pattern mixing became really popular last summer and as summer starts this year- I see the trend still "trending". Being someone that doesn't even have much pattern in my closet- I've found that the easiest way to patter mix is to use accessories instead! I know I'm not the only one that has tons of fun printed summer scarves and although in a few weeks it will for sure be too hot to wear these (in Texas at least), now is the perfect time to pattern mix what that favorite accessory of yours! I for one, took my favorite lemon scarf and paired with my black and white (of course) striped dress. Although this is for sure still considered "playing it safe" in the pattern mixing world, I still loved this look and was proud of myself for trying something new!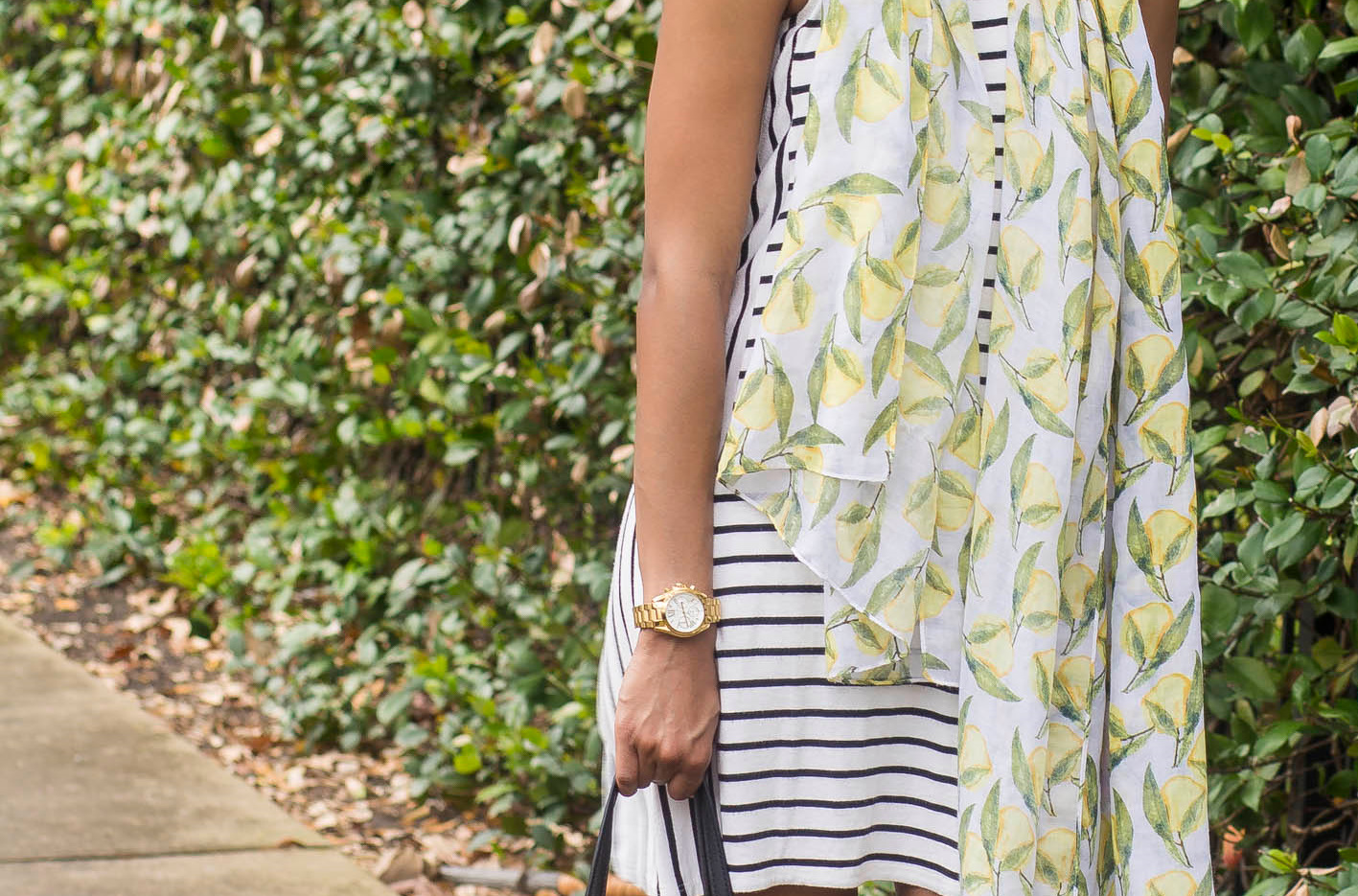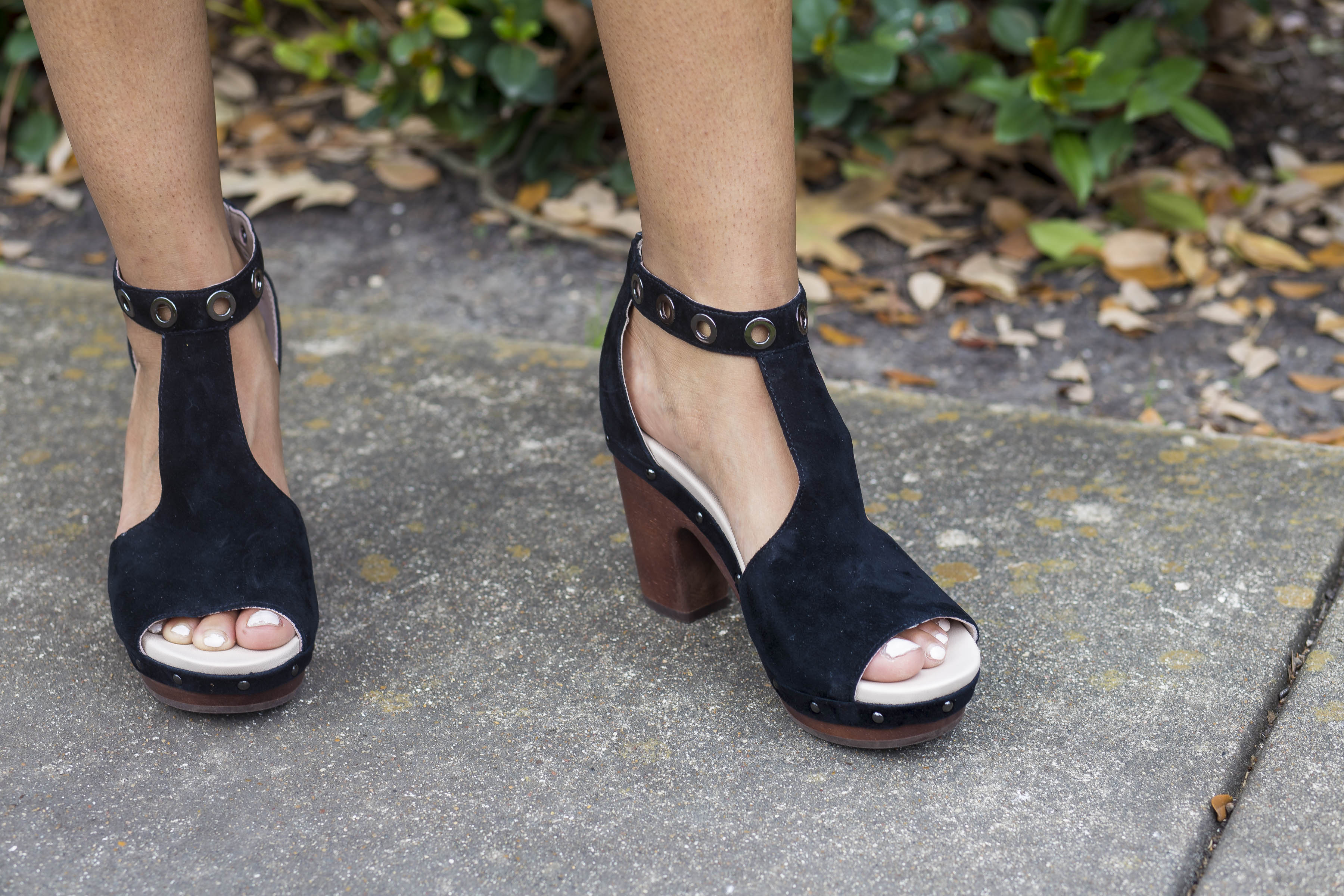 Whether you like to keep things simple like me, or like trying new trends like me- pattern mixing can be as easy as wearing a fun clutch for the day! I've linked some really fun patterned accessories below, all to help you step out of your comfort zone a little  bit! As neutral as I am when it comes to my close, adding a little pattern here & there is something I still like to do! (P.S- Deets on the shoes above here!)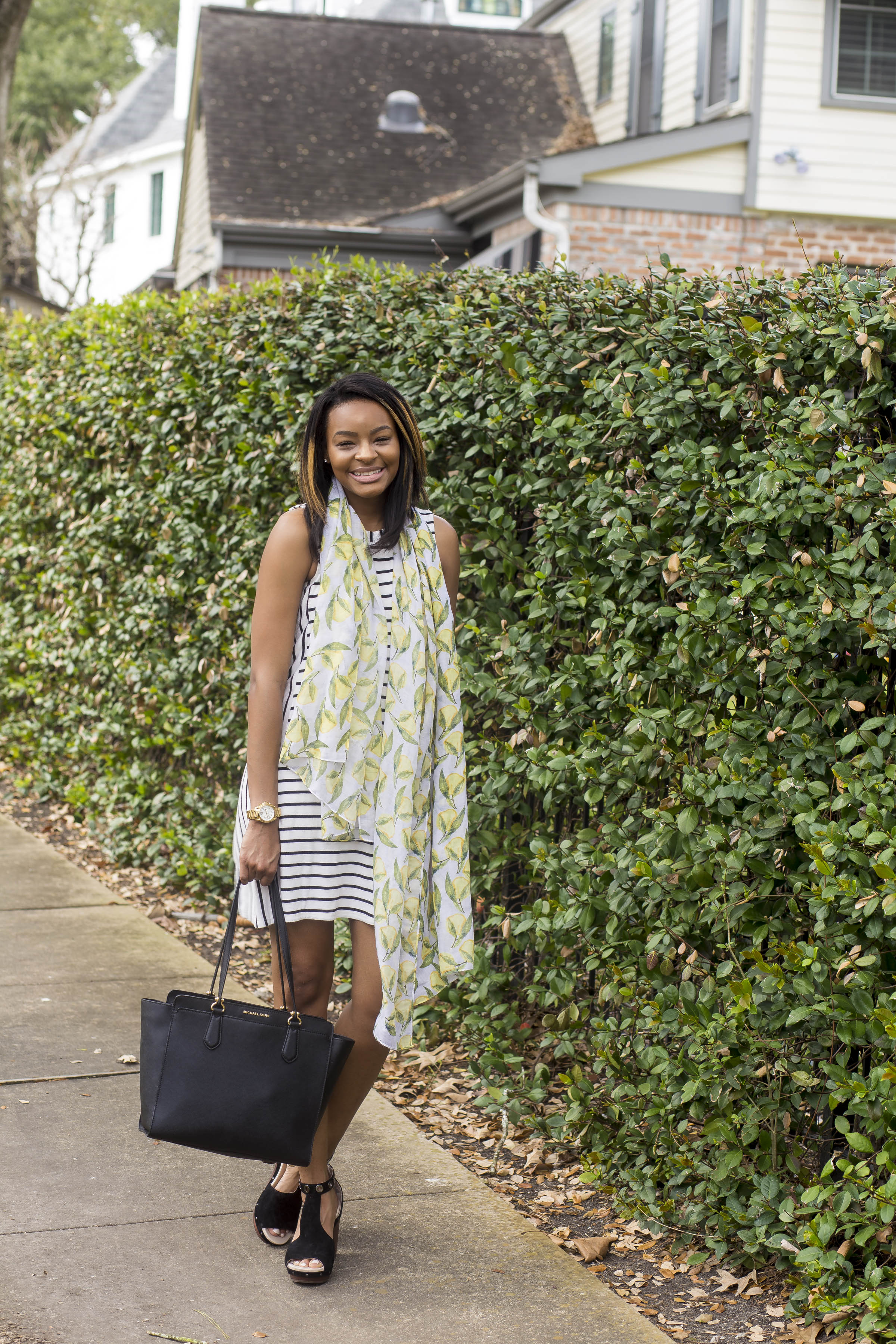 Until Next Time!
-B