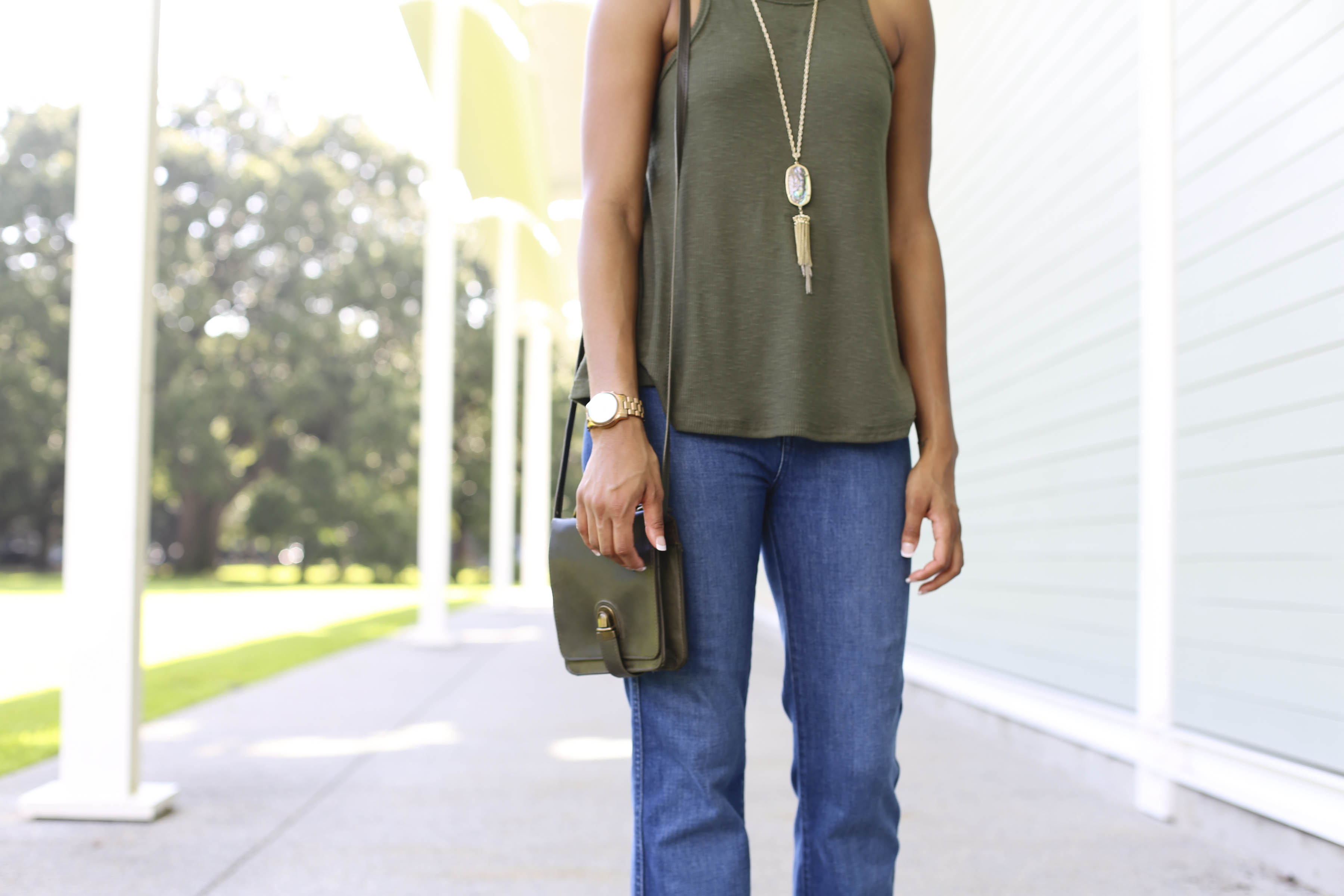 It has been stated by many designers that most trends always come back in style. Needless to say, I was beyond thrilled when this became true for flares (you can read about this in an earlier post here). I love flare jeans & have always used them as a staple in my closet. Flares are an item that can easily be transitioned from day to night by changing accessories & adding layers. You can keep them simple during the day, and then add a second layer such as a leather jacket and a statement necklace for a night out! Although denim comes in many washes, I always prefer to wear my flares in a medium wash. This way,  I can choose whether to lighten or darken my outfit depending on what color top I choose.
Alll the flares you will ever need (& all on super sale!):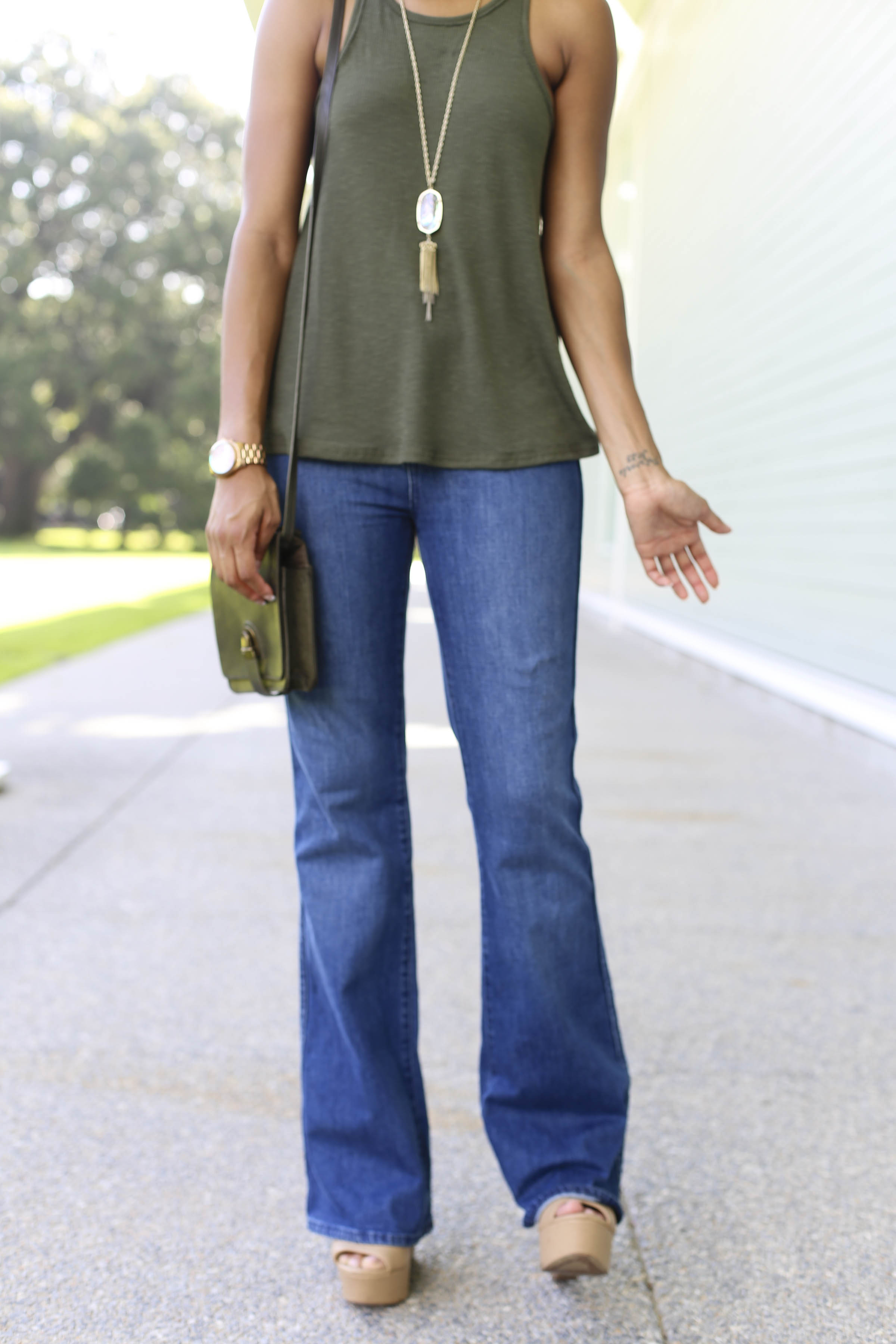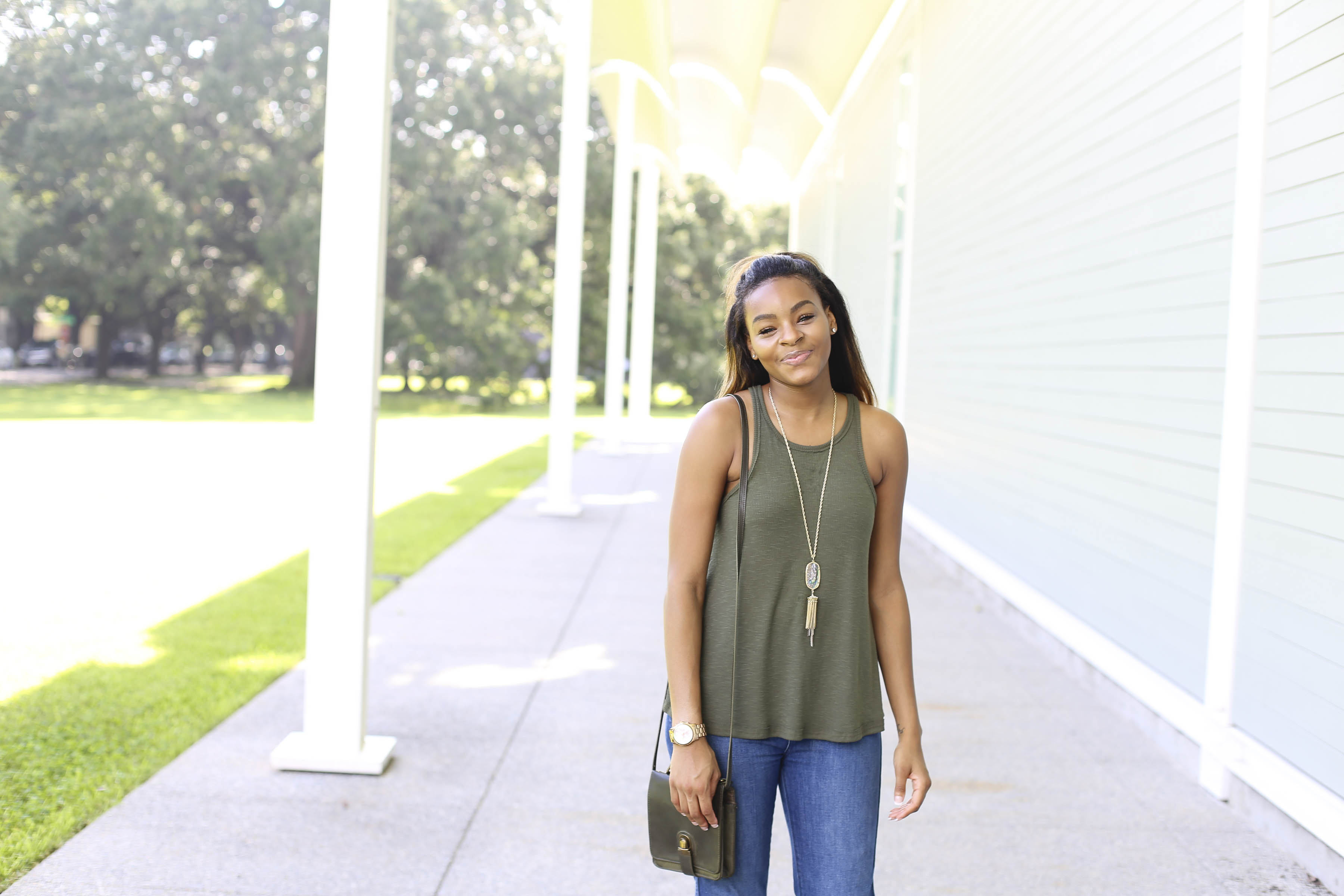 Speaking of tops, I also am a fan of this Free People one seen above! I love tanks, and living in the South they are quite necessary. Being that it doesn't get cold until later in the winter here, having a good tank that works well with second layers is a must! This Free People tank is one that I own in many colors and wear during all seasons. For one, they are the perfect length and can easily be tucked into something. Because they are also not very baggy, they also look great under second layers! With olive being one of my favorite colors to wear, obviously this one is my go-to, but it also comes in other colors as well. All deets are below:
Details: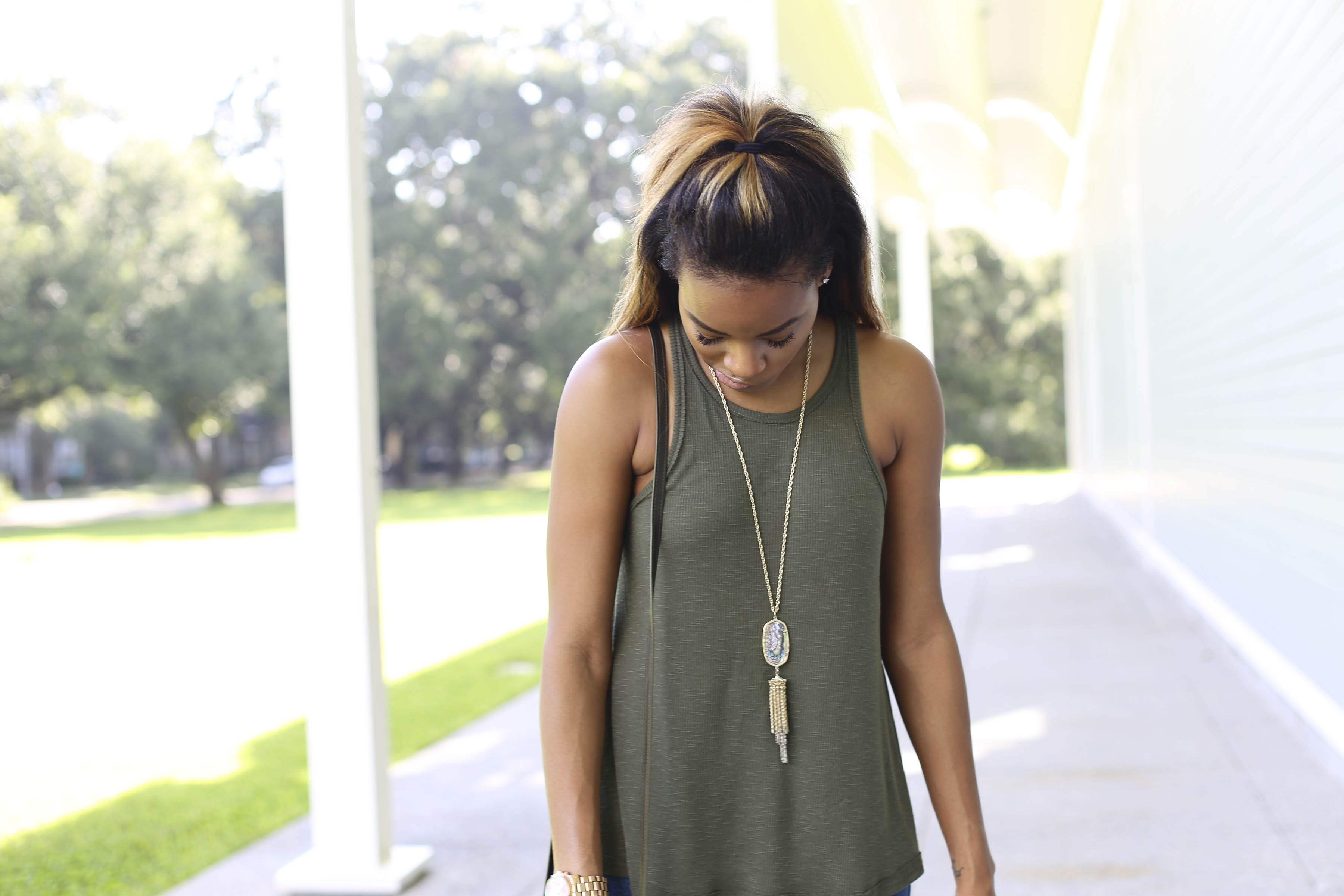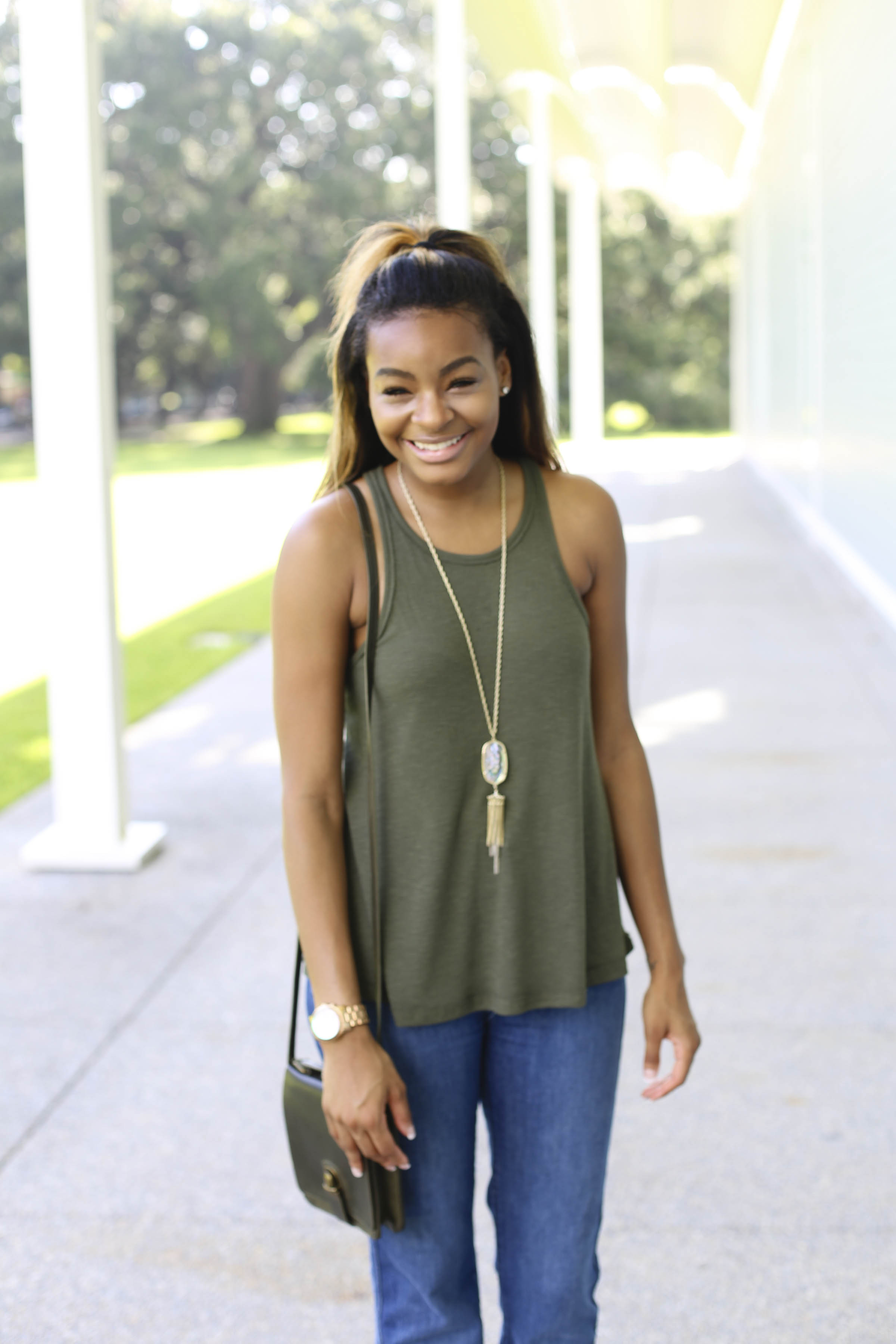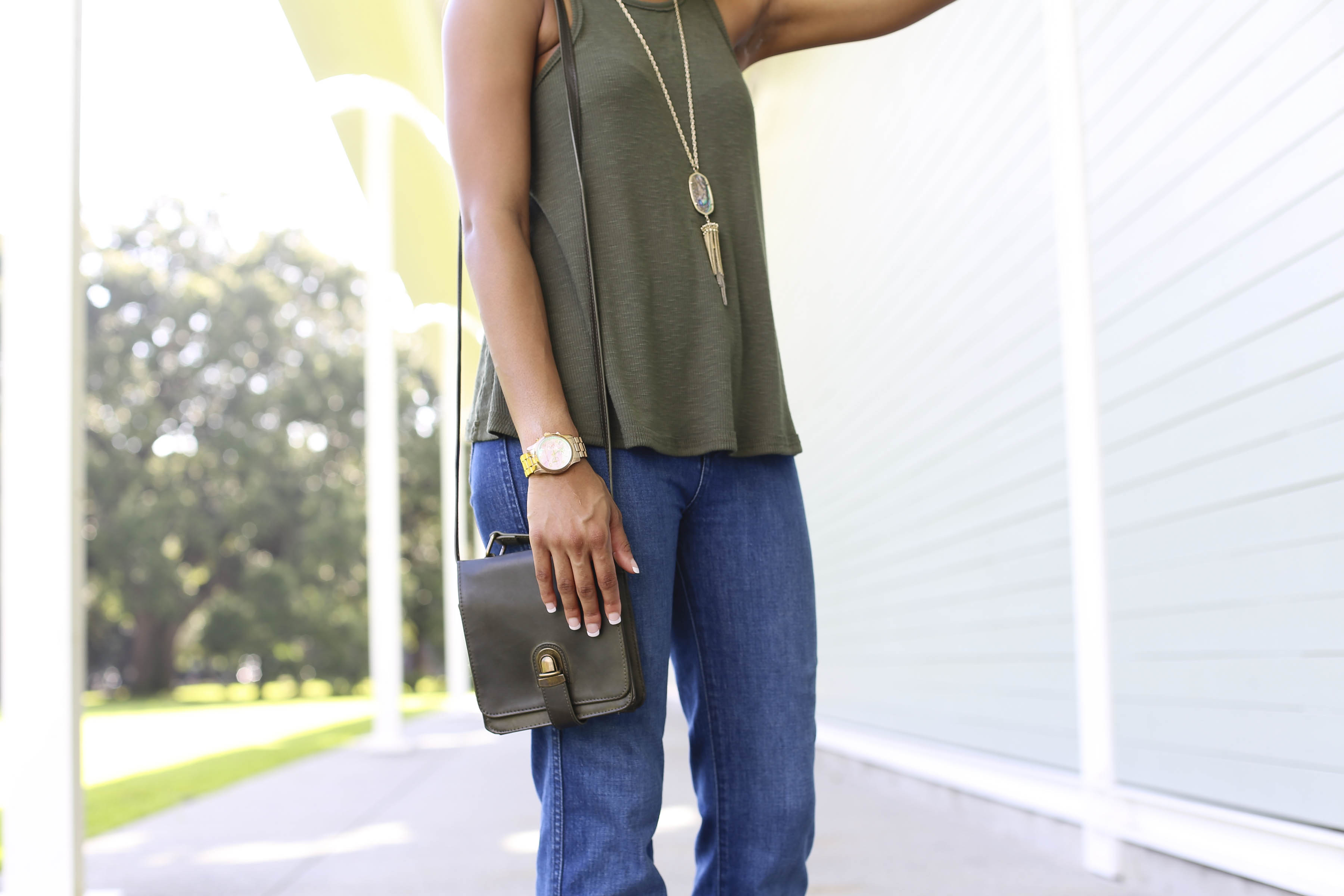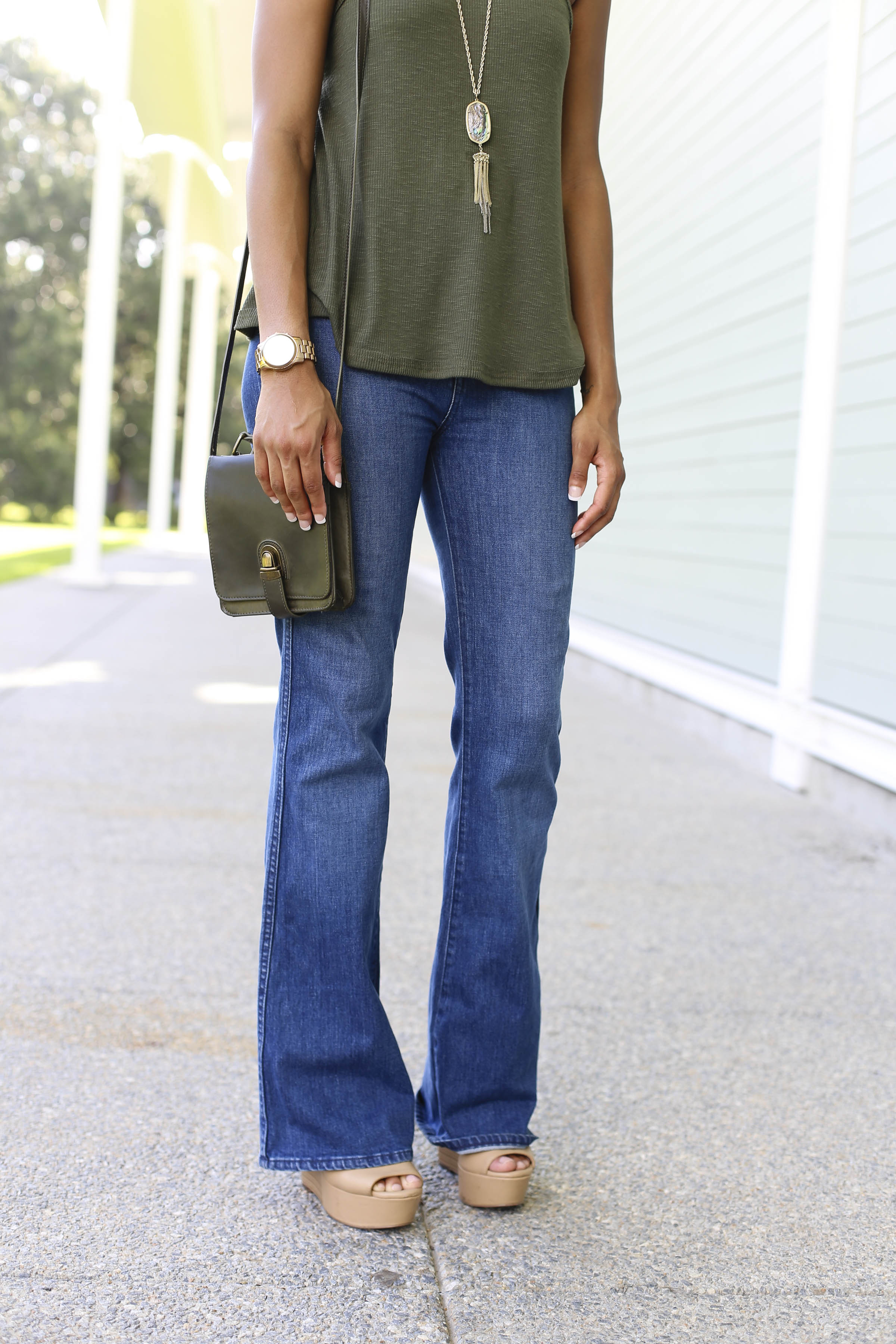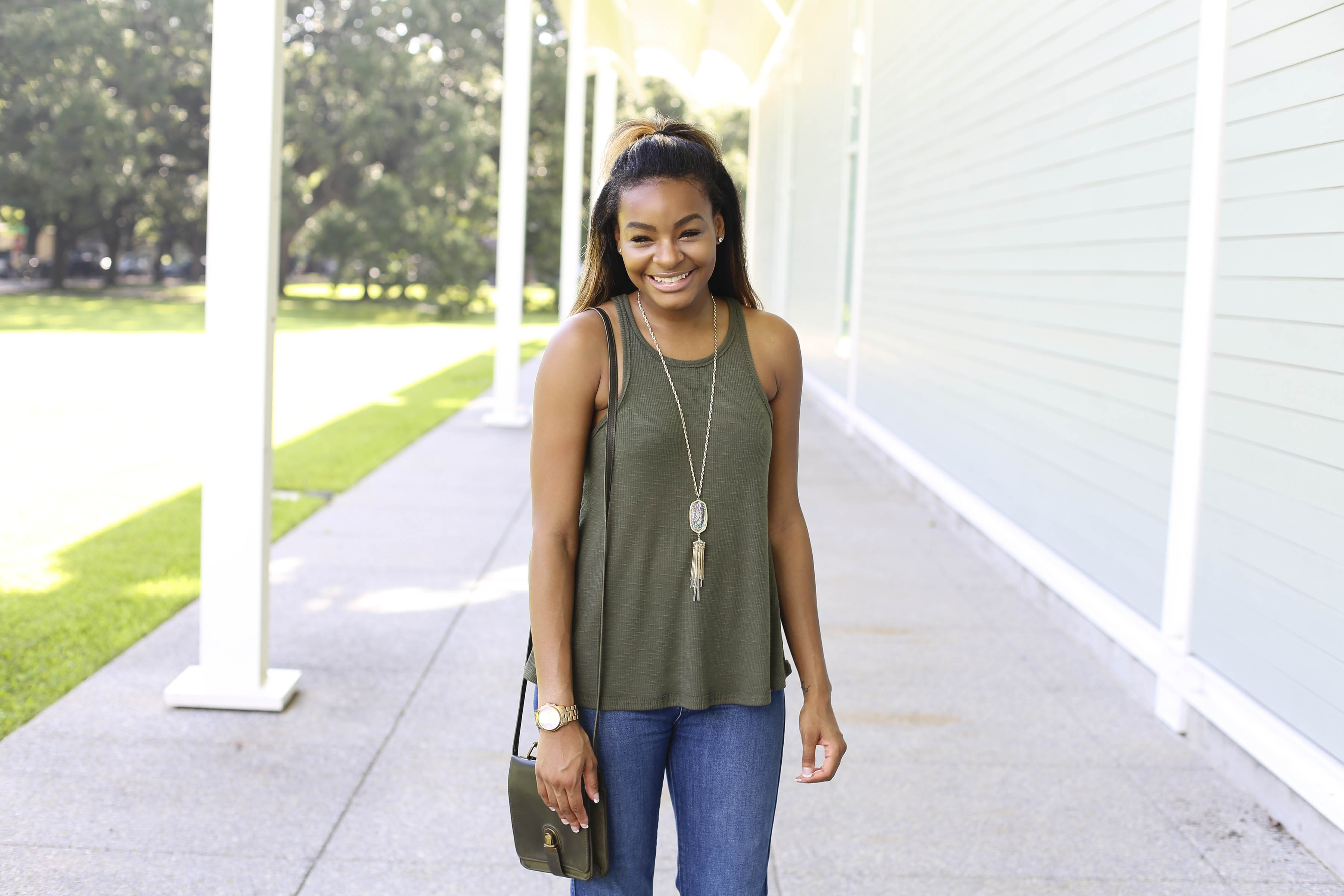 What are your "go-to" fall staples?
Until Next Time!
-B