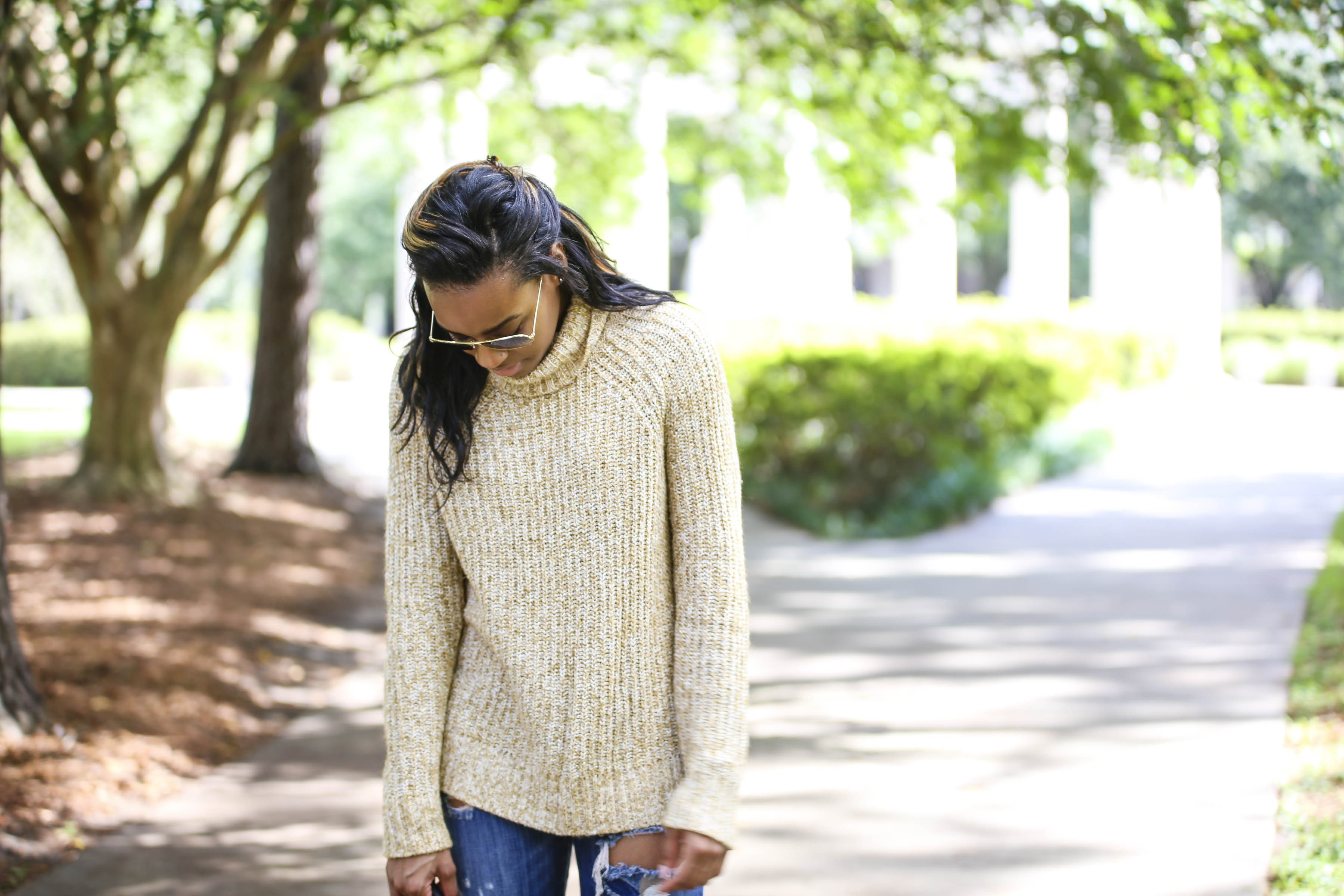 Sweater weather is finally here (besides Texas that is) & can say I am beyond happy! Living in Texas, I have learned that "winter" is not really a thing, but I pretend that it is anyways. I love everything about fall- boots, sweaters, scarves & anything cozy. I for one am a fan of textures and think nothing is better than a cozy sweater and some denim. Although I for sure can't wear that in Houston yet, I am happy thinking that there is a possibility that "sweater weather" might be coming soon!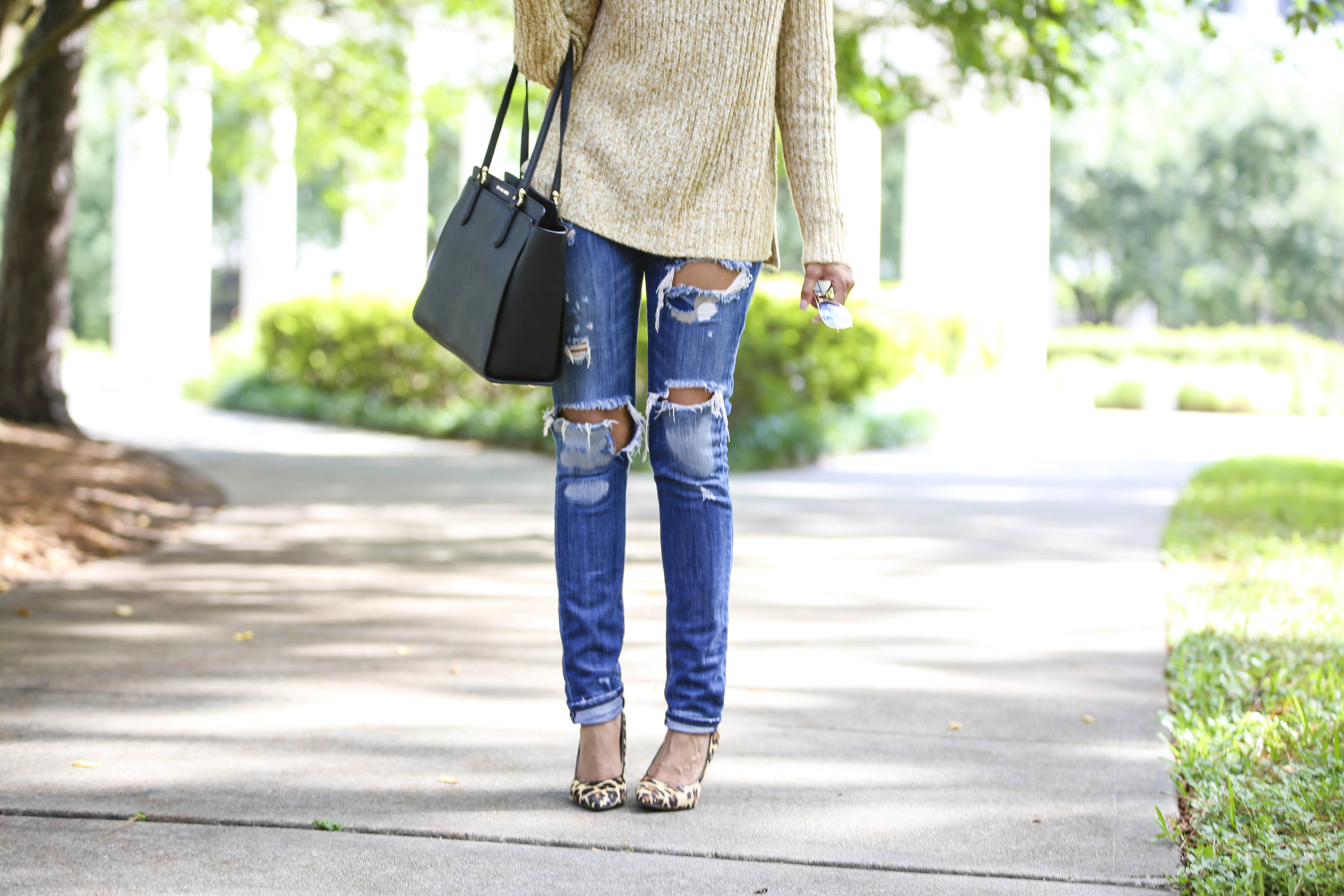 As said so many times before, I always tend to wear neutral colors & patterns, and fall is no different. I love sweaters in neutral colors and chunky fabric and often wear them all fall long (when Houston permits, that is!). One thing I do is always try to mix a little bit of color in with the many shades of neutrals that I wear as I did here with my favorite shoes! I love cheetah print, so of course I naturally find any outfit to wear them with. Here they go well with this look because they tie the black and tan together & add a little "fun" as well.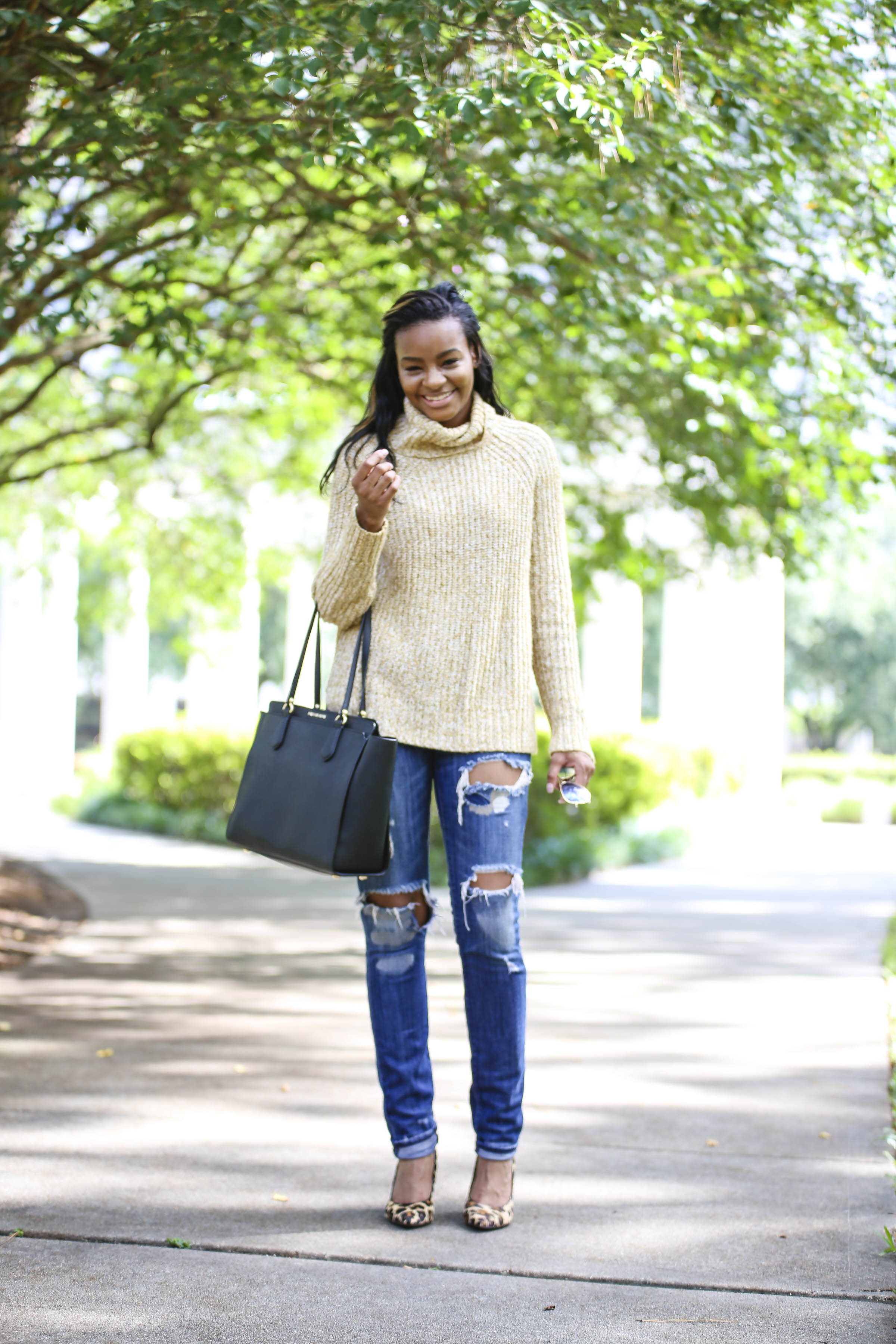 One of my favorite thing about "sweater weather" is that you can add texture to your outfit simply by wearing a piece that has  cool pattern texture. By doing so, you can make a simple outfit look unique to your style. For this outfit, I kept it simple with the basics, a top, denim & heels. This is a look that could easily go from day to night with not much changing! If you did want to go out with this look, you could easily throw on a leather jacket over your sweater & you're good to go. In addition to linking this outfit, I've also linked some other sweaters that I love, most on sale.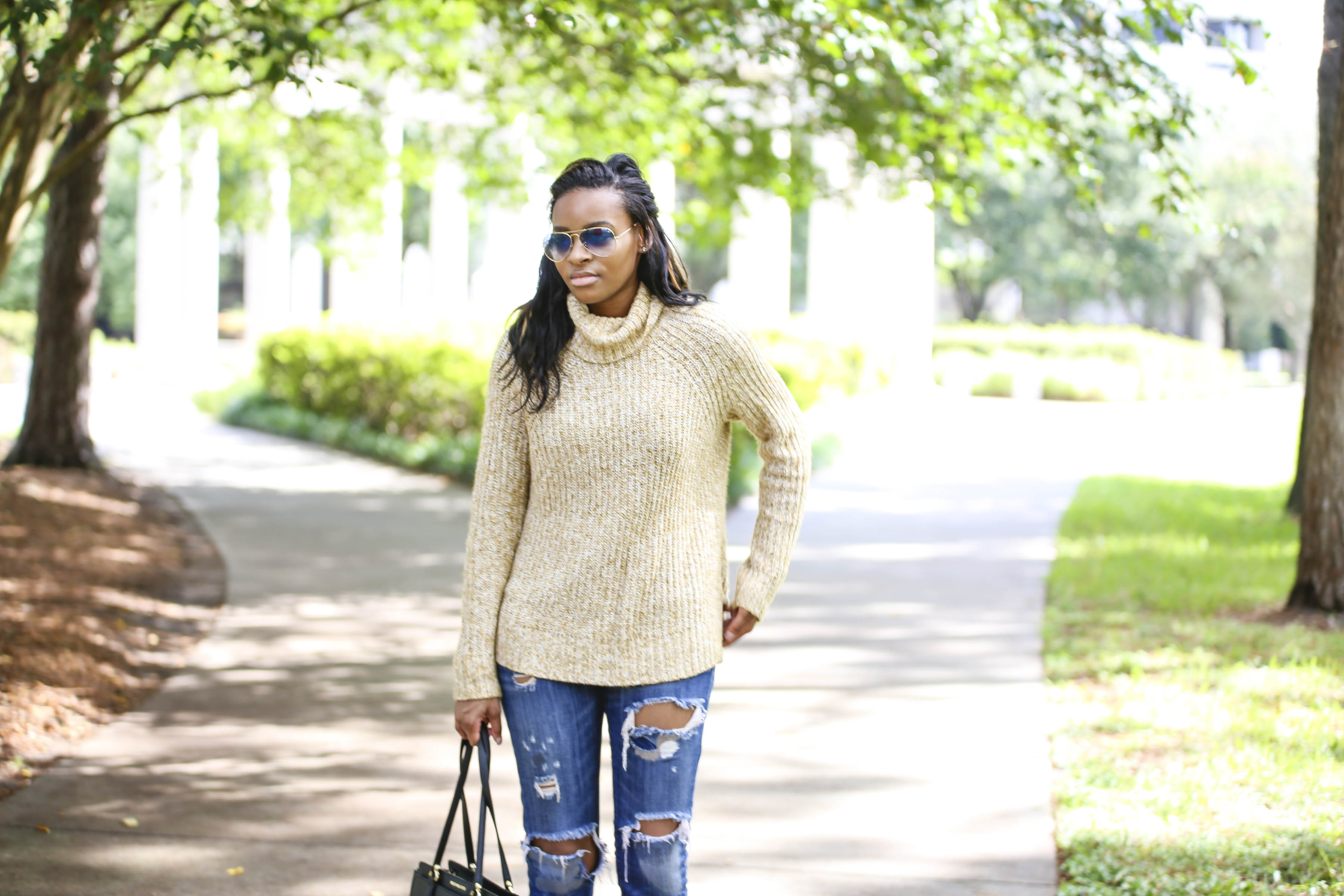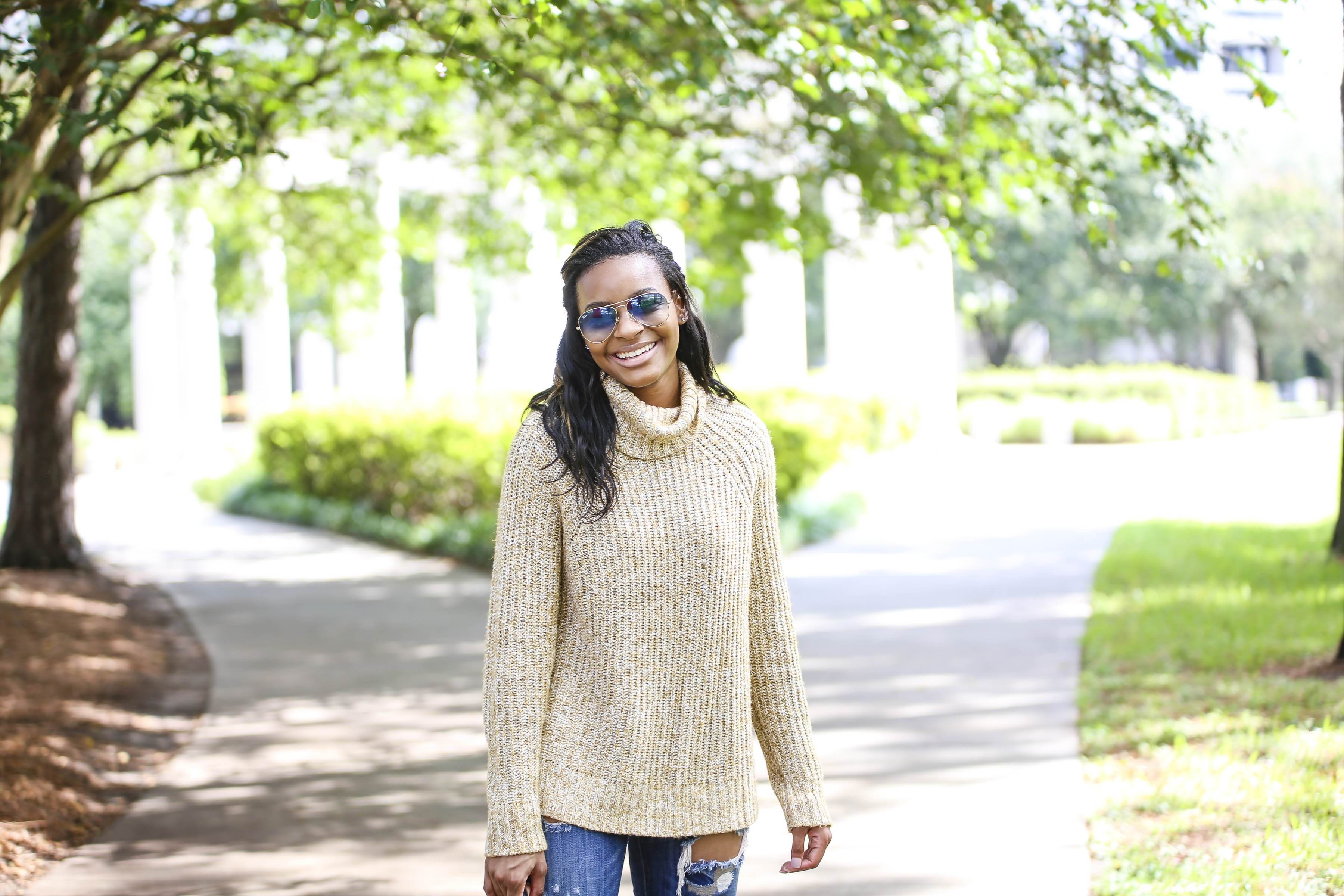 Until Next Time!
-B