There is one box of style that every fashionista should be buying..the Box Of Style by Rachel Zoe (This isen't a play on words…that's really what it's called)!  With  Birchbox already taken off & Sephora recently launching their monthly beauty subscription, and a monthly subscription for pets now becoming popular as well (barkbox), finally there's one subscription that fashionistas can indulge in..but you have act fast! Rachel Zoe's "box of style" completely sold out last season, and the picture below shows you why:
Rachel Zoe's Box of Style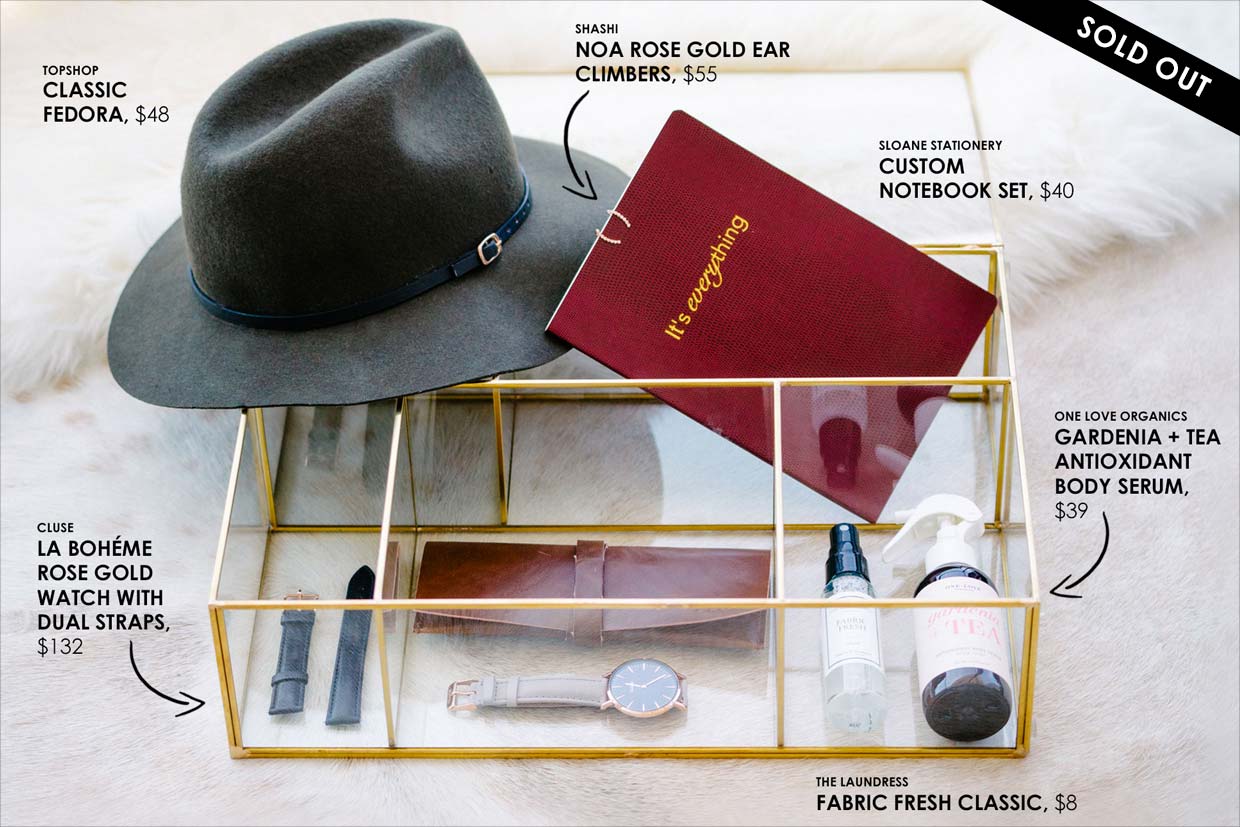 The $100 season subscription got you over $300 of fashion-worthy items picked out by non the less celebrity stylist Rachel Zoe sent straight to your house. Subscribers from this fall received not only a La Boheme rose gold watch ($142 dollar value), but also a Topshop fedora ($48 dollar value), a great pair of Noa rose gold ear climbers ($55 dollar value) and some great beauty products as well.  The yearly subscription is $300, but you can subscribe monthly for $100 and receive a box seasonally- March, July, September, & December. So check it out, have fun & be sure to act fast- this amazing subscription sells out pretty quickly!
Until next time!
-B