I totally said yesterday how I wasn't going to to shopping & now here I am, sharing all the deets on my  top 5 fall essentials. I don't feel too bad about this! They are all pretty fab and #MustHaves for this upcoming fall season! Whenever I shop for fall, I always start with shoes first, so it's no coincidence that #1 fall item that I have to have this year are a pair of great mules. I normally can't stand flats- I look young enough so most times I avoid them. These, however, are so chic and can make any jeans & t-shirt day instantly fab! I will swap out my heels for some mules any day (I think- LOL)!
Okay, this one is technically not "one thing", but a collection of things (sorry, I cheated!). When I saw on some trending report a few months ago that beige was the new trending color- I think I literally screamed! I live for the neutrals,- to shoes to handbags to sweaters, you can never go wrong with beige. My #2 fall item (again, I'm kinda cheating) is ANYTHING BEIGE.  I linked below all of my favorite beige things…
from shoes

to sweaters & everything in between.
Speaking of sweaters, another one of my #musts is a cozy cardi! I love cozy cardi's not just for winter, but formy planes too! I love a classic grey one- you just can't go wrong with that! Since we're talking about travel, I guess I should add my fav duffle to this list too!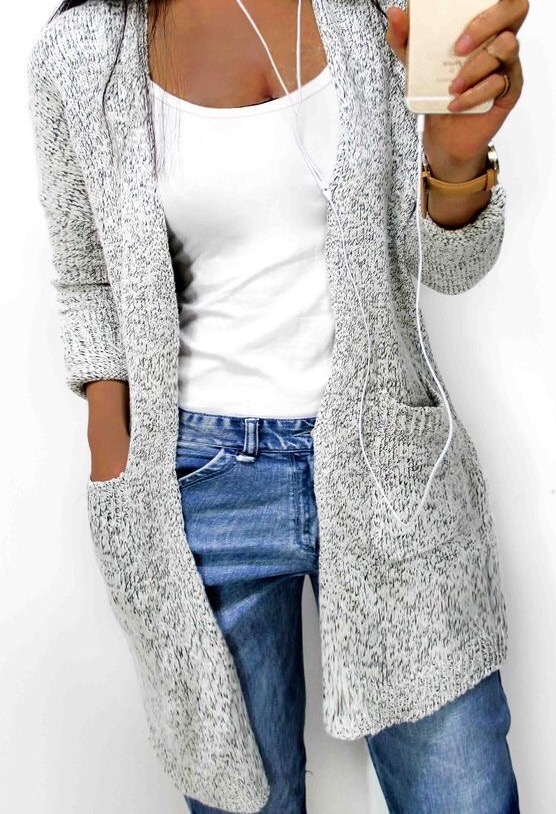 I got the duffel above last year on Black Friday from Kate Spade. It was such a good deal & it's the perfect size. Whether I'm going home to see the fam for the weekend or preparing for a long flight- this bag can hold it all! I also love how its not super thick material, so it doesn't take up too much space when it's not in use.
Last but not least- what's fall without some denim?! I'm all about comfort and when it comes to my jeans I'm no different. I don't splurge on a lot of items- but I will splurge on a god pair of jeans (or two!). My go-to brands for denim include Madewell, J Brand & Paige denim to  name a few! I love how all these brands don't stretch out too much and look even better over time!
That rounds up my top essentials this year! Again- my minimalist approach for 2017 is in full effect and this list shows it even more! No longer are the days where I over-accessorize everything- simple is key for me. What are some of your go-to's this fall season?
Until Next Time!
-B