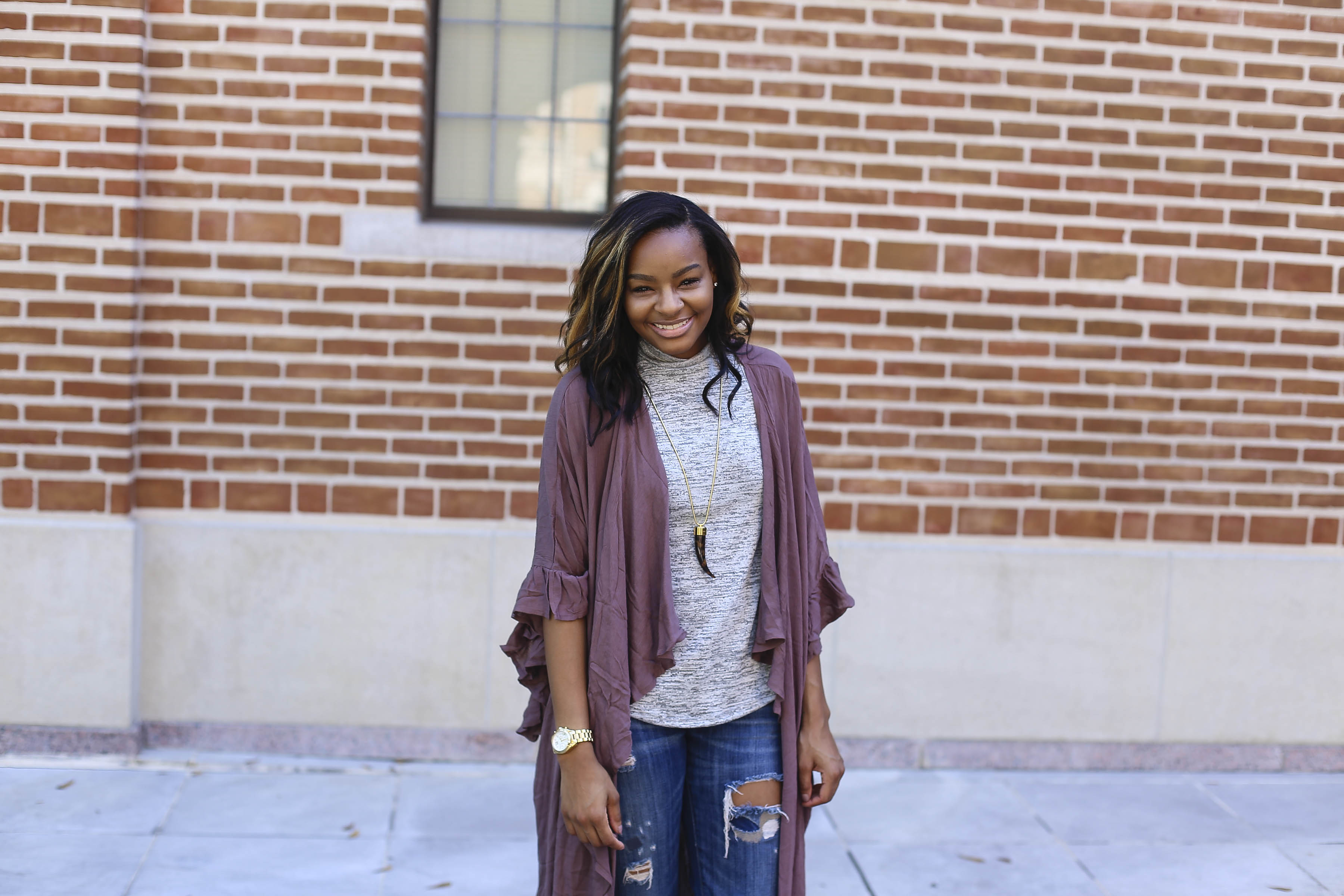 The fact that it's barely cold in Texas means that it's completely acceptable to wear cardigans as the one I am wearing! During colder weather, I am all about layers but this year it has been especially hard to "layer up" with the Houston weather. It has yet to get under 50 for longer than a hour (literally ya'll) & the sun still makes it way out around noon to warm things up. Needless to say, this cardigan has been perfect for pretending its slightly cold outside!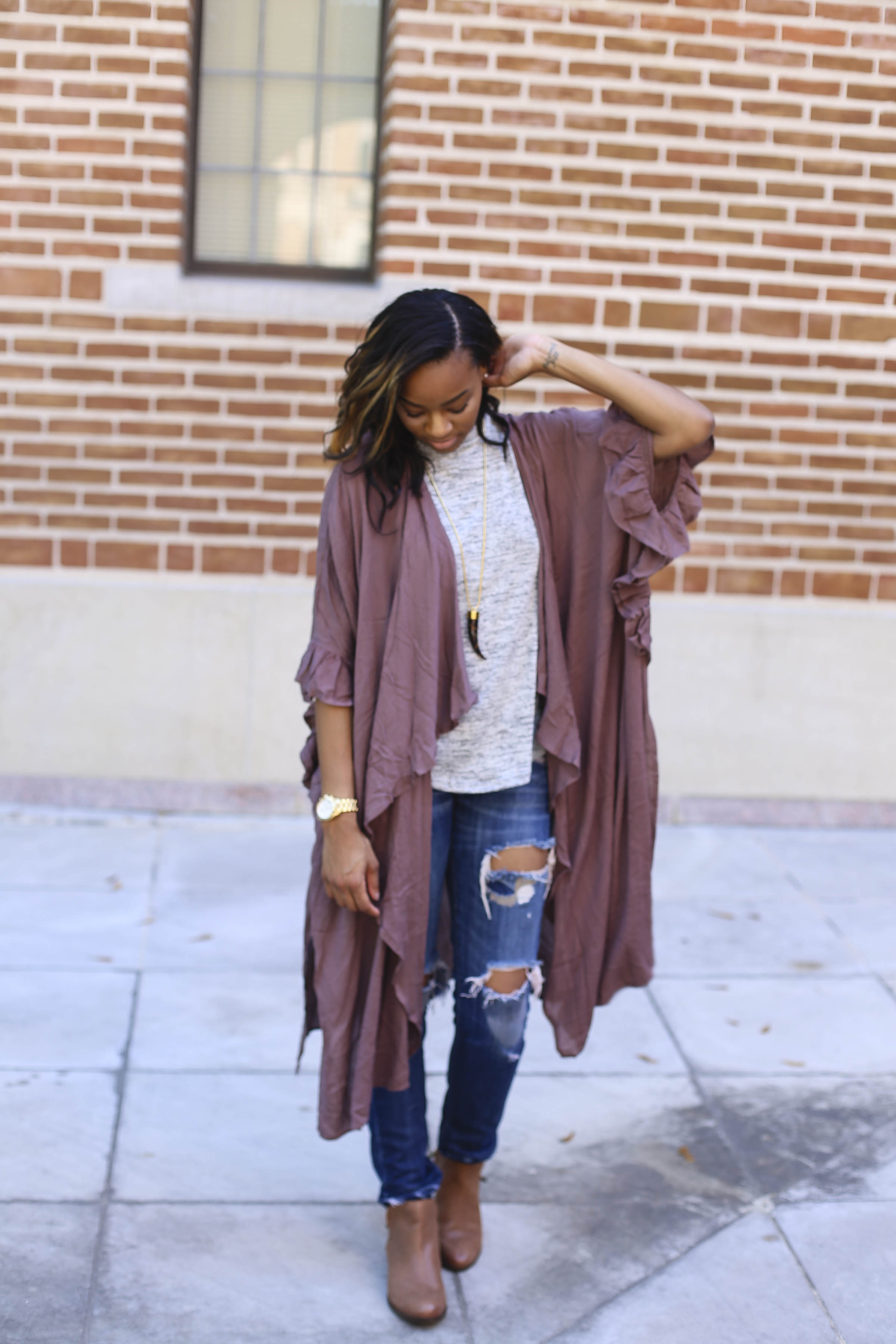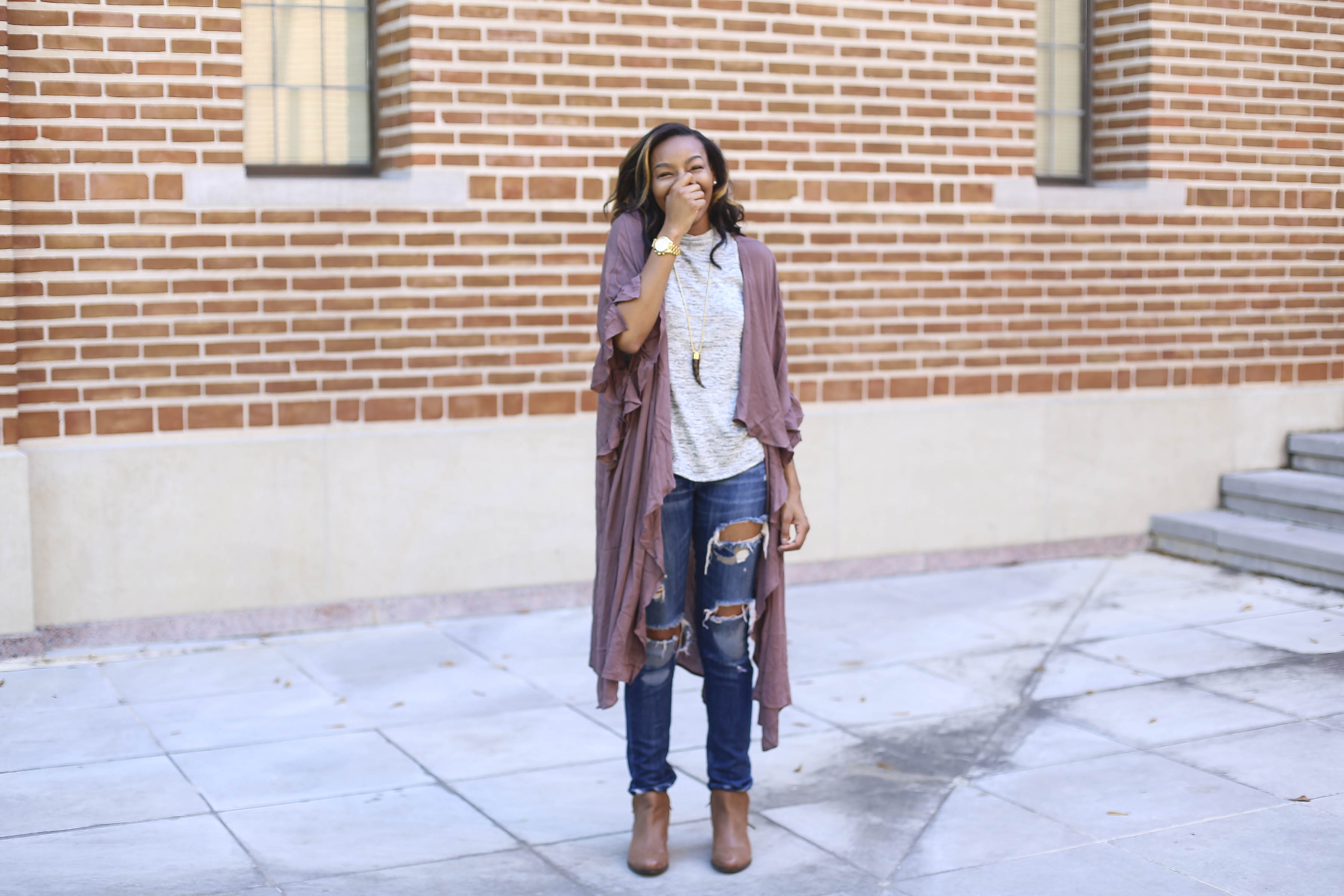 I started liking duster cardigans (aka super long ones) last winter when I got a new pair of booties & wanted them to be the highlight of my outfit. One thing I love about longer cardigans is that the elongate your frame, and are a simple yet fun addition to your look. For example, you can wear literally a white t-shirt & some denim and your outfit is already done! Long cardigans were also popular this summer when worn with shorts for a super cute brunch look.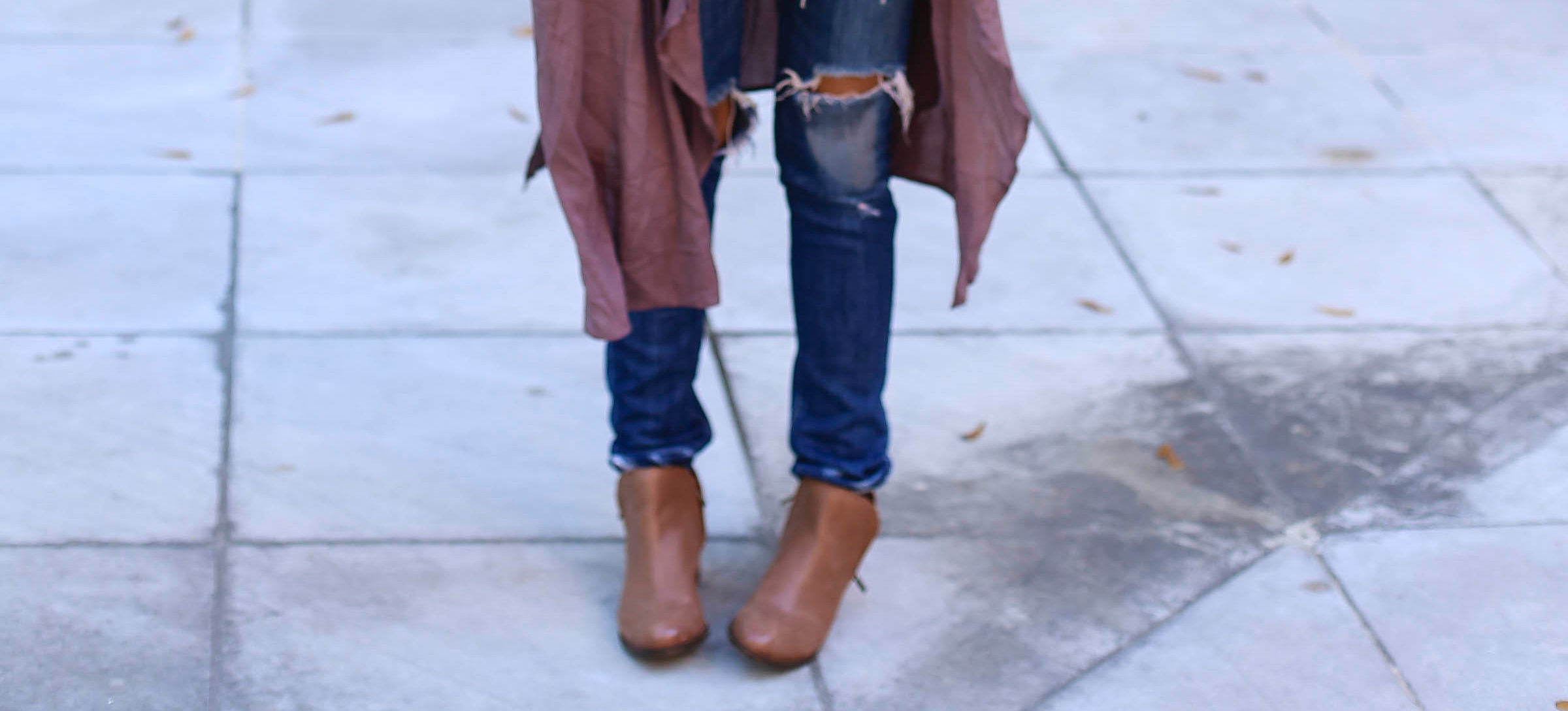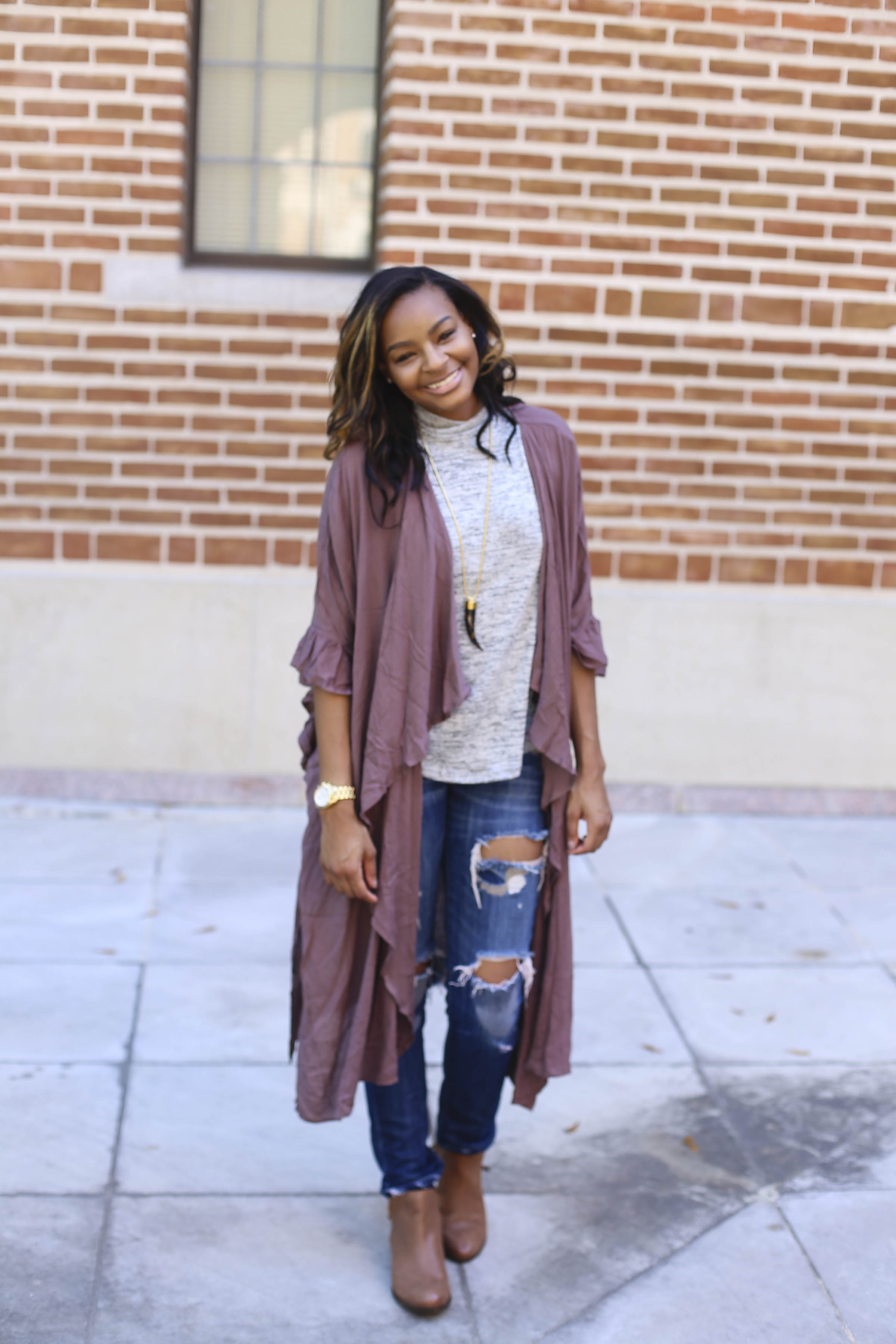 Either way, I am beyond glad that second layers like this exist. And can I talk about my top?! I found this fun turtle neck tank at a cute boutique, but was able to link some similar items. Again, I am glad that winter pieces that can be worn in spring exist, because this Houston weather has a mind of its own! I like the versatility of this entire fit, because it allows me to get more wear out of my closet. Lately, I have been trying to shop less & make more outfits from the things that I already have. Early (super early!) New Years resolution maybe? Eh, I'm not sure about that, but either way I hope I can get somewhere cold soon, so I can pull my furs out! HAHA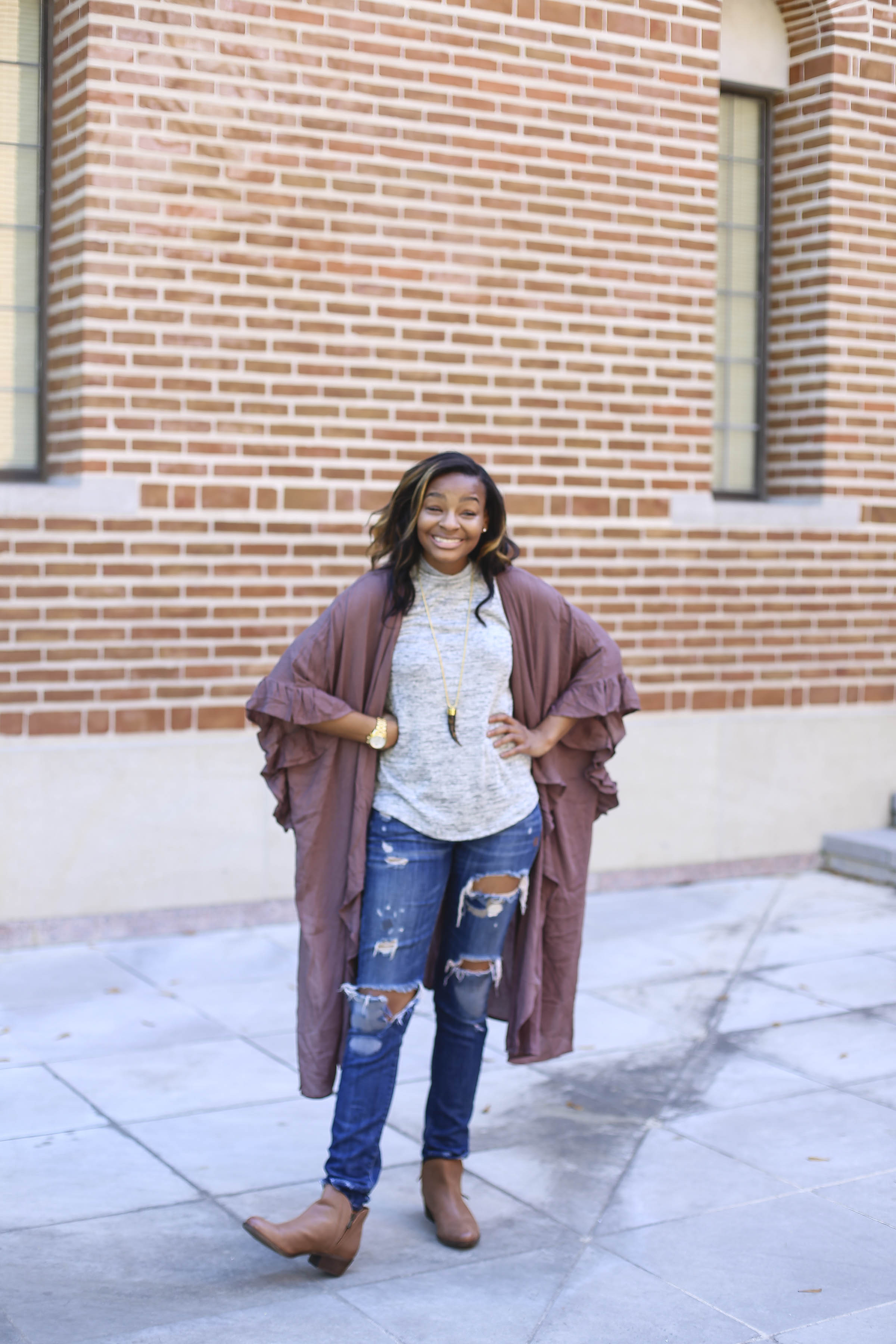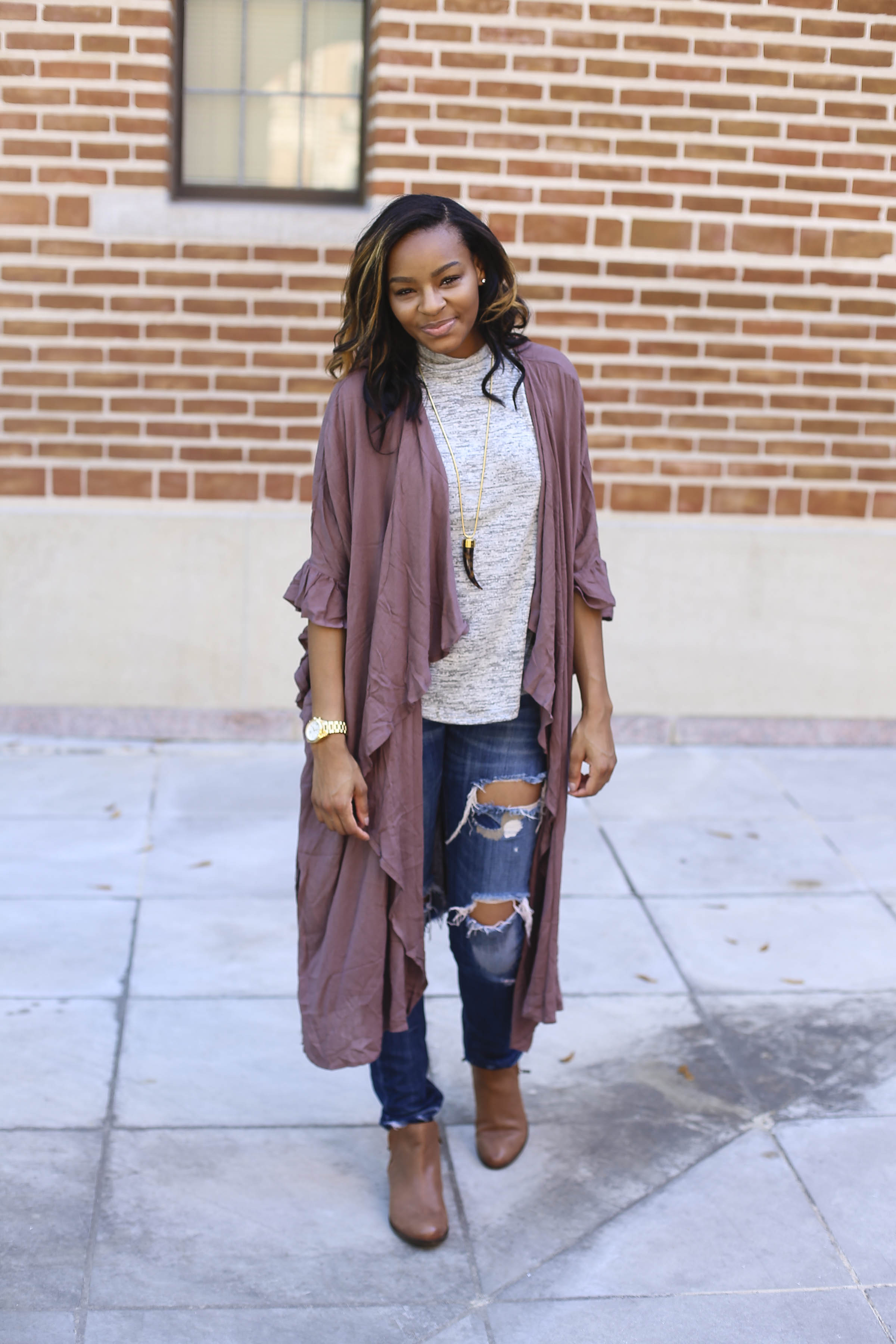 Until Next Time!
-B