Happy Wednesday! This weeks weekly inspiration comes from 1 Timothy 6:6-
"But godliness with contentment is great gain."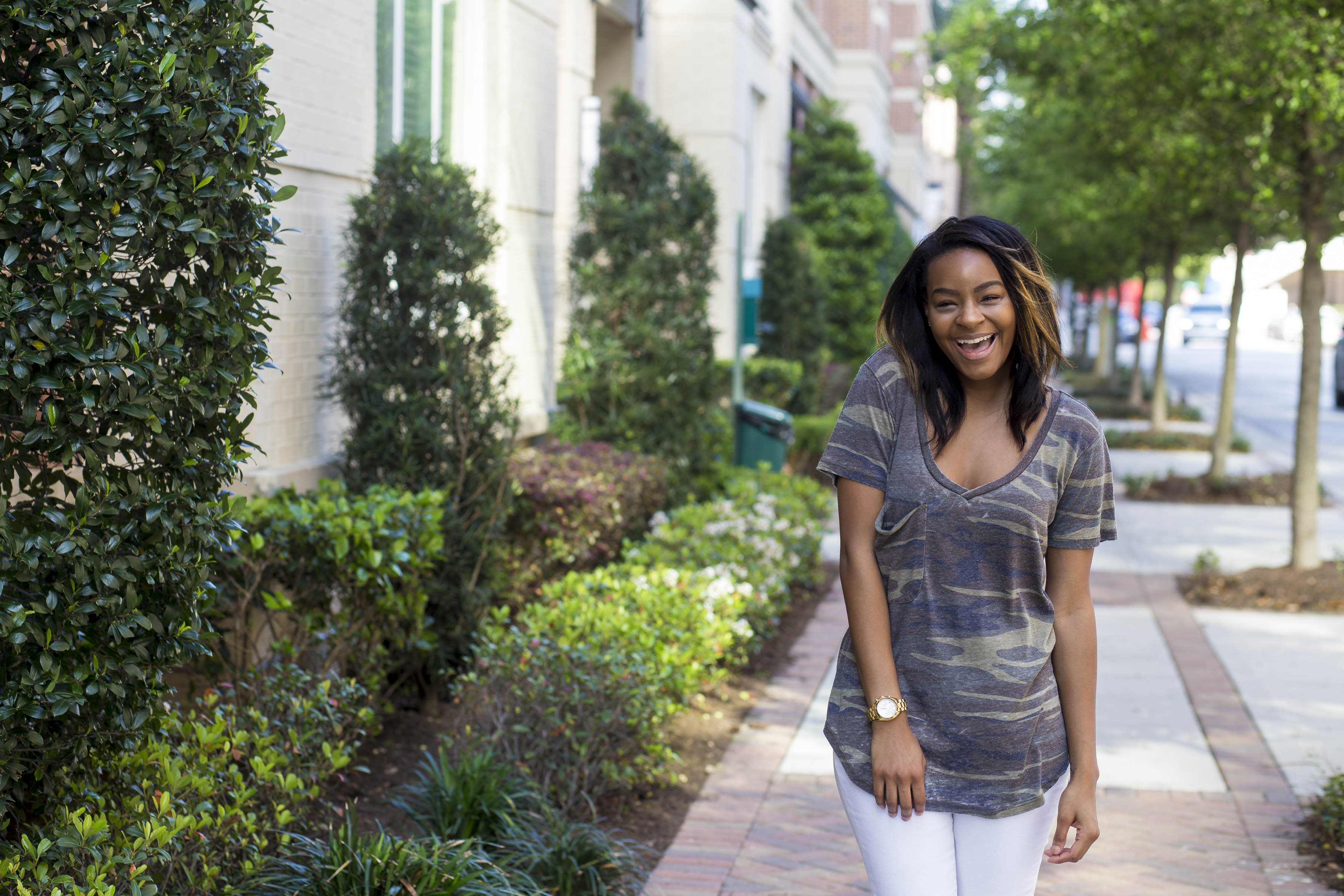 Around every time this year, I start doing my fall shopping! I always make sure to get a couple new pairs of boots, some new pullovers, and of course a new bag. Most of the time, I would have gone to the mall at least once or twice by now. This year- I haven't even bought much for fall! Not because I don't want new fall clothes (trust ya girl- temptation of the shopping bug is hard), but because I can't bring myself to go buy new stuff when I have so much already. I just recently moved (like in July), and moving really showed me just how much clothes I have. I didn't realize I had so many shoes! I had so much stuff- most of which I had only worn about once or twice- that I had no problem donating about 3 boxes full of stuff. This was not just Target brand items (although I LOVE me some tar-get), I gave away some MK, Kate Spade & some other of my favorite brands, all without thinking twice. I'm saying all of this not to boast the fact that I gave away things- I'm saying this to say that learning to be content with what you have is such a good feeling!
I told myself that at the beginning of the year- I was going to be more of a minimalist. I was done buying tons of random things all the time and never using them. I told myself I was going to give back more & shop less. I was beginning to feel convicted that I had accumulated so much stuff that was just sitting. Realizing this has been one of the best things ever- learning to be content is such a weight lifted off of your shoulders! You're not constantly worrying about what you want and don't have quite yet- but are content with your now. This week- my challenge for you is simple- enjoy your now. Be happy with what you have- focus on what you've been blessed with instead of what you're lacking.
P.S.- deets on the most comfy t-shirt ever here!
Until Next Time!
-B