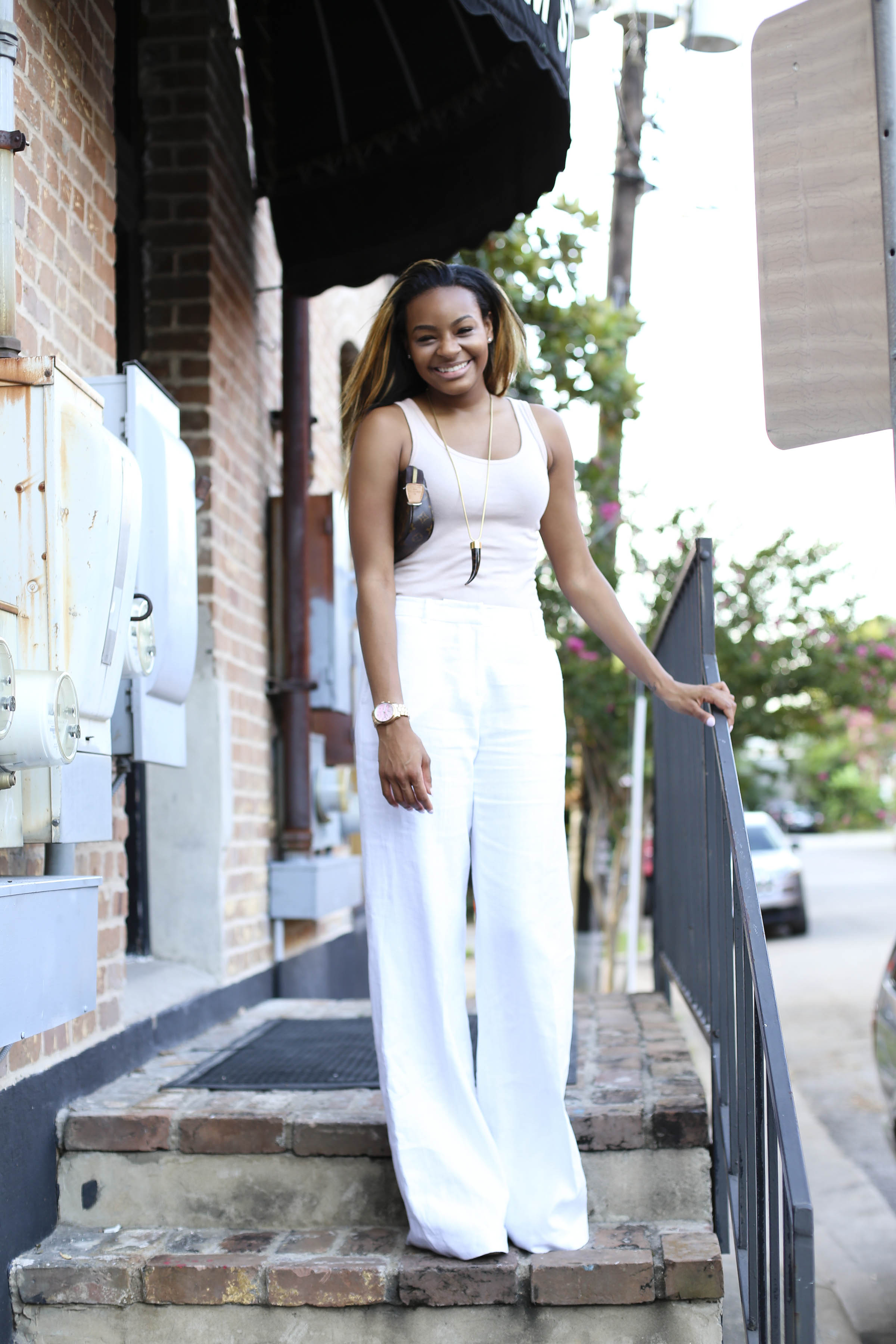 Since it is still 80+ degrees here in Houston on a daily basis- I am still wearing all of my favorite spring/summer pieces. These pants are one of them, and are definitely one that I will also be wearing in winter! As stated in a previous post, "winter white" is sort of a trend this year. I, for one, am a fan! I love neutrals and white is the perfect alternative to switching from always wearing black, as many do. With it still being hot here in Houston for a few more months, my advice to all is to mix your fall & summer pieces together as much as you can! I am totally jealous of so many people who are able to pull out their scarves right now. Meanwhile in Texas, it is still 80 degrees.
Mixing seasonal pieces together ensures you are able to wear some of your favorite summer items a little big longer. For example, if you have some dresses that you normally wear with sandals & are't ready to store them in your closet yet for the rest of the year, wear booties with them now instead!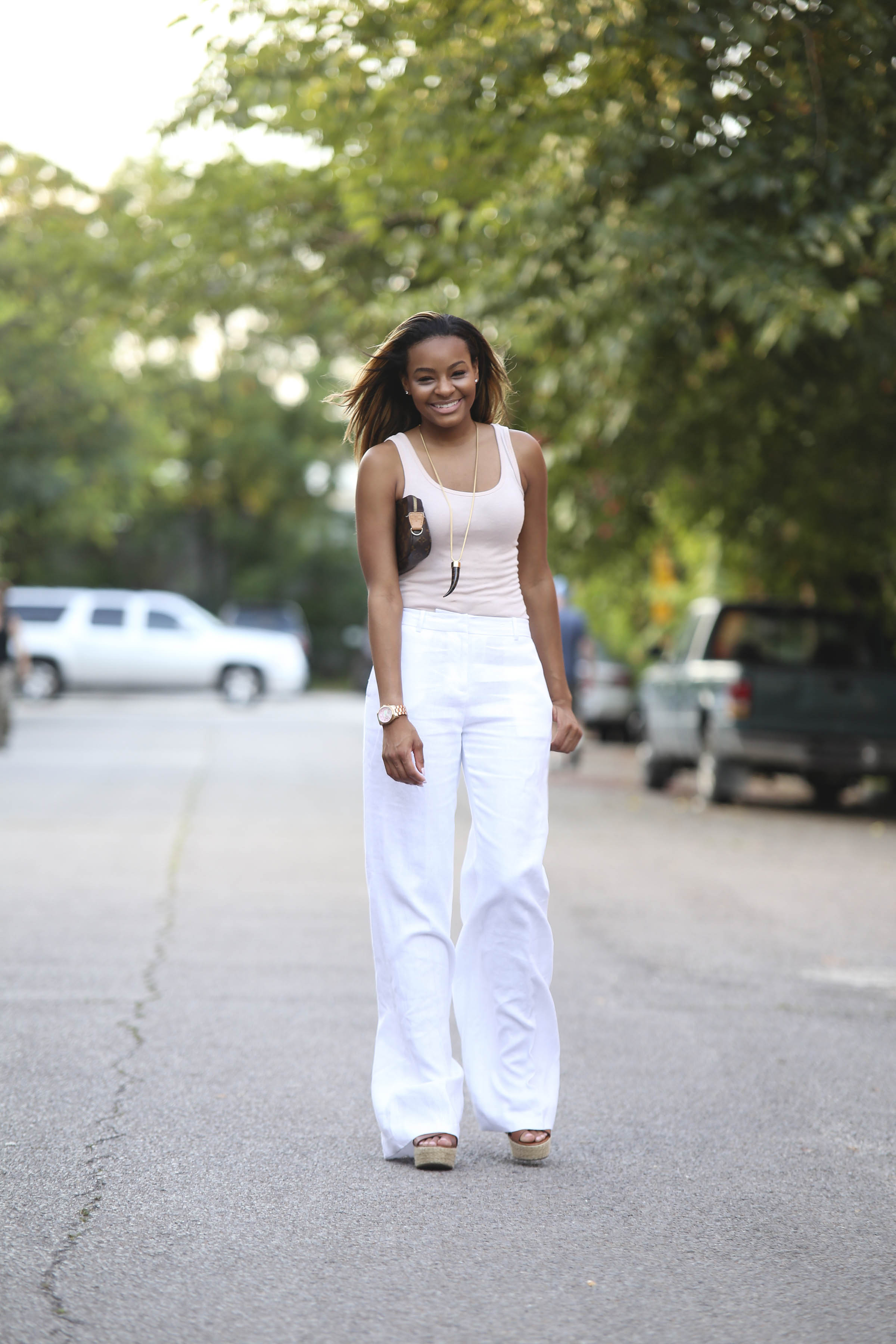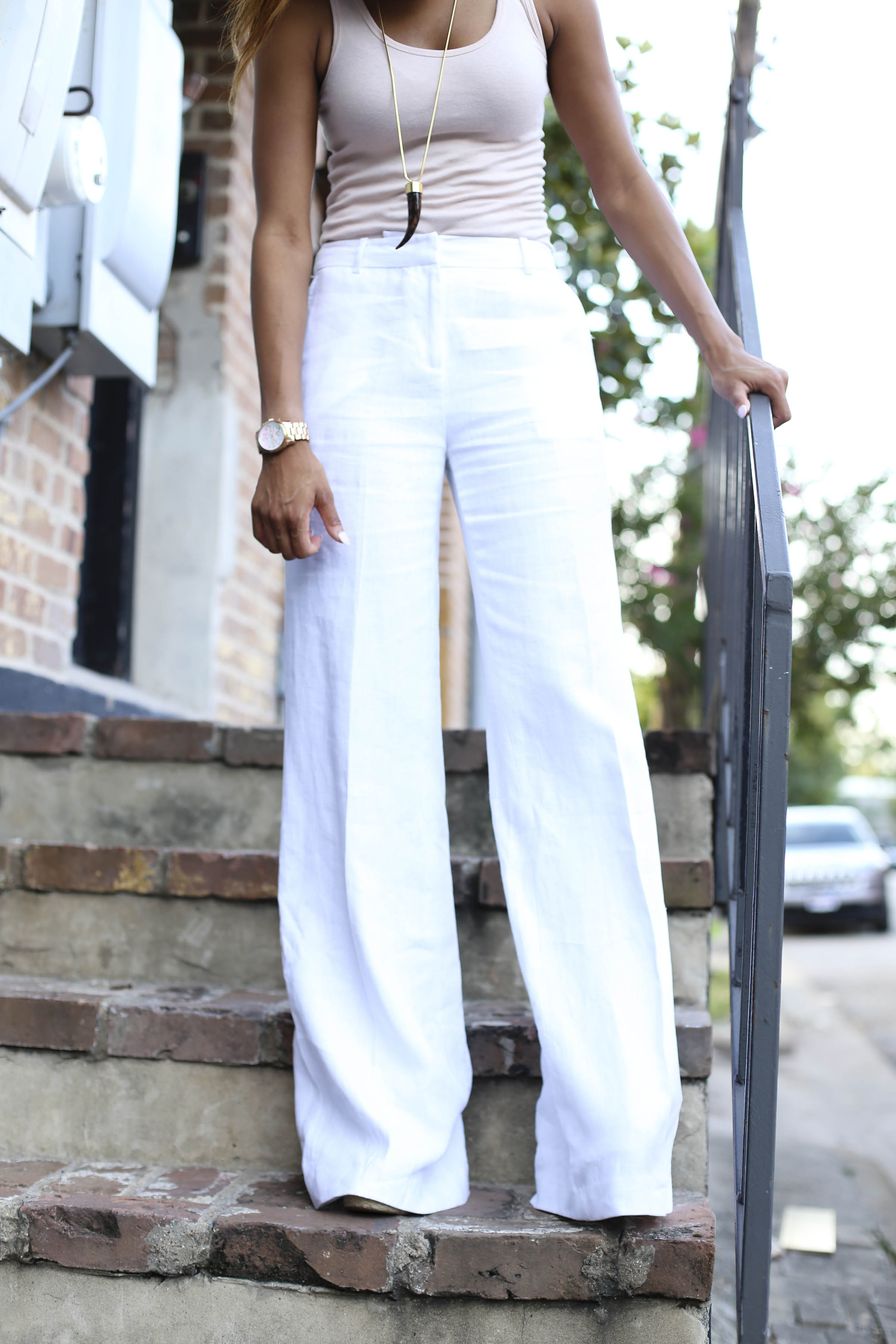 Since flares have come back in style, it only makes sense to own some in many colors (more about that here)! This white pair goes well with anything & can easily be transitioned from day to night. One rule  I always use when buying flares is to make sure they're the right length! I like mine to fall literally a hair above the floor. I always bring wedges with me when I buy a new pair & make sure I try them on in the store. I've also had a pair of two altered to make sure they were the perfect length.
Details:
Flares are also great for any body type! For example, if you want to look taller and leaner, pair  high waisted flares with wedges & a form fitting top, tucked in. This elongates your legs and make you look slimmer.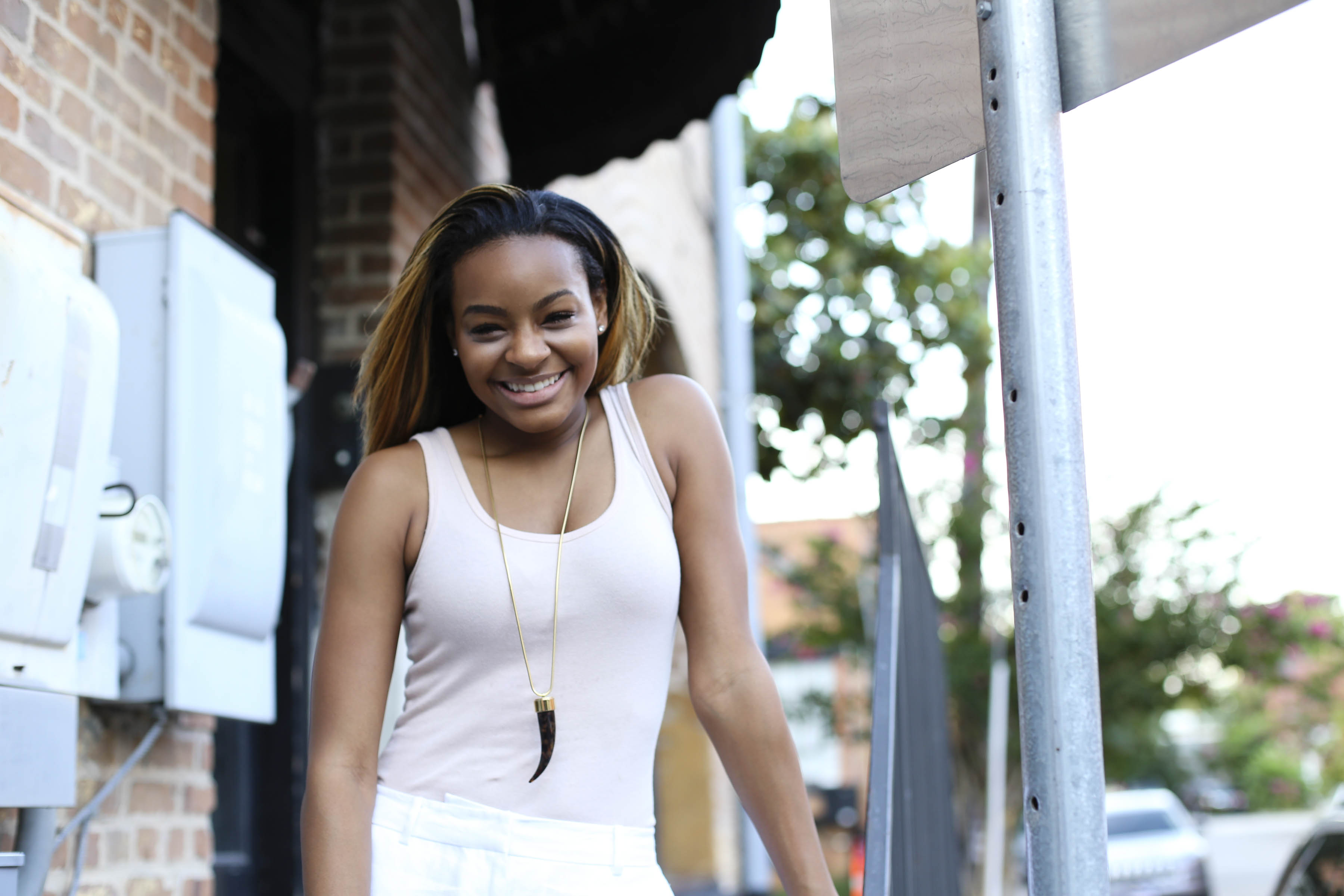 Needless to say, it is September, almost October,  and I am still wearing this look! Simple pastels with minimal accessories is a look anyone can pull of as long as it is paired with the right accessories.
Until Next Time!
-B