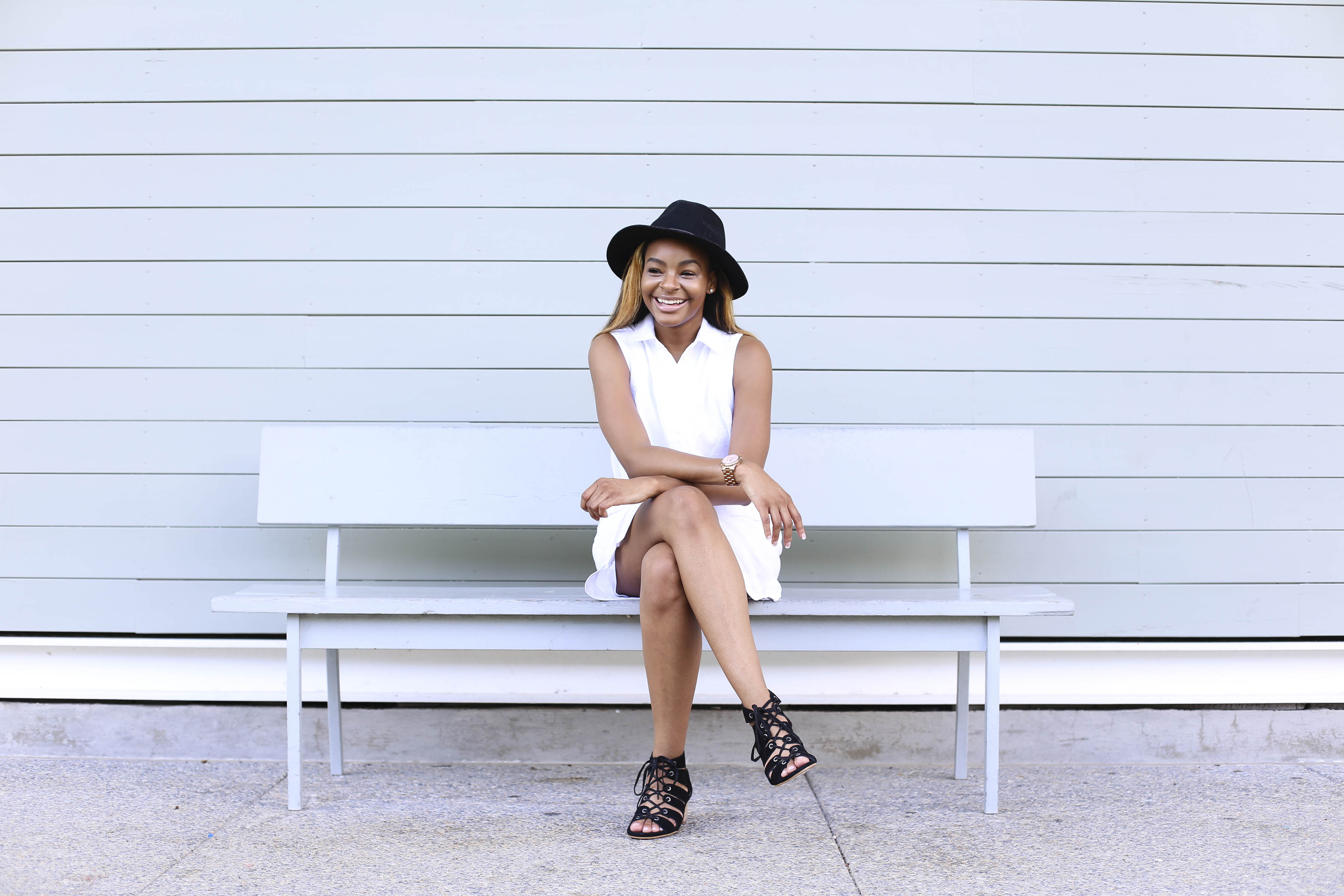 Even though fall is officially here, in Texas it is still beyond "winter weather". Living in Texas as long as I have, I have become accustomed to mixing my summer & fall clothes together. I live in dresses year round, so it's no surprise that I have no problem wearing this white linen dress in early fall as well. As said before, white is always acceptable (more about that here)! Mixing seasonal pieces in your closet not only stretches the time you get to wear some of your favorite pieces, but also allows you to wear things in different ways. For example, I wear this dress by itself in the spring, and just add a second layer for colder weather.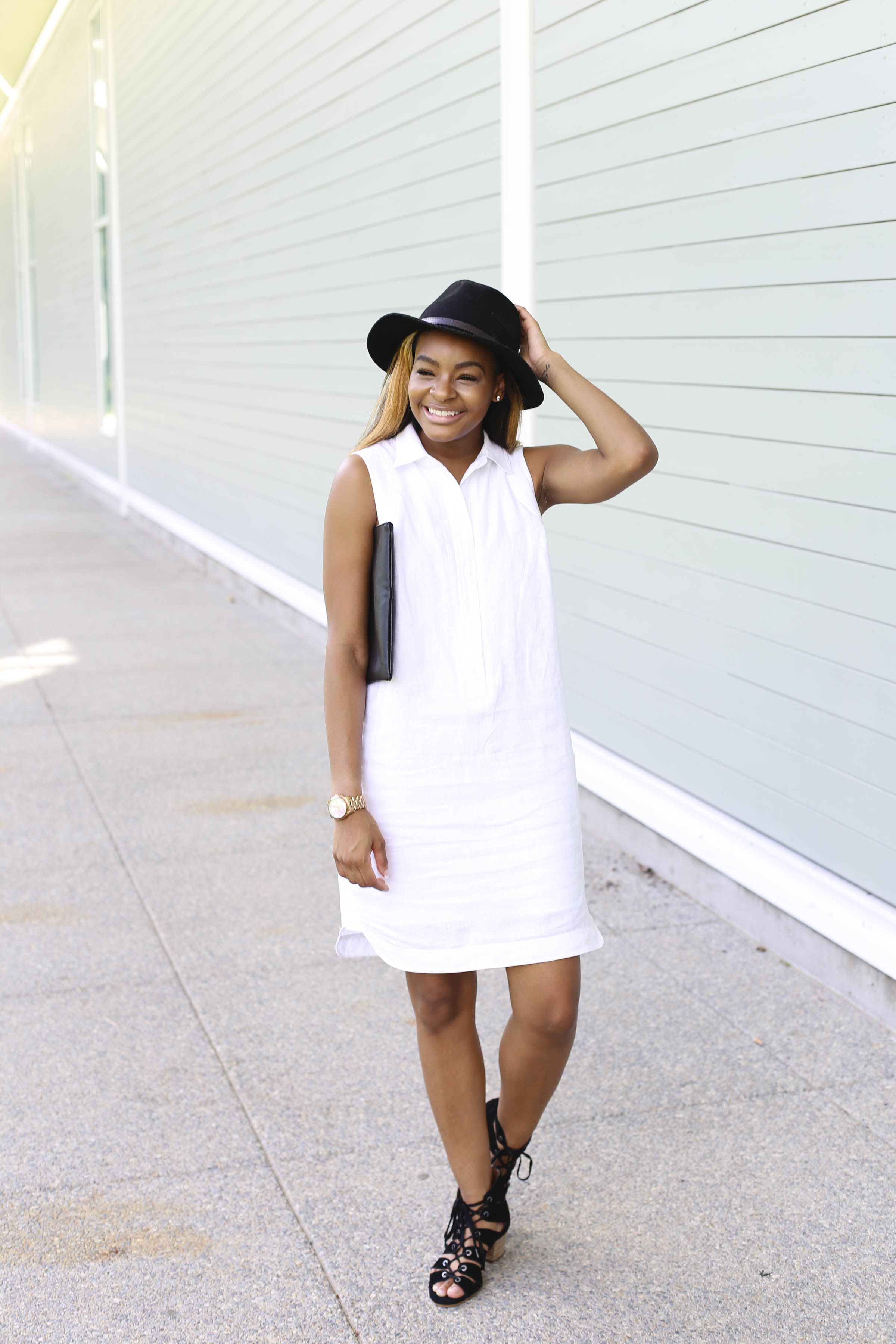 During both warm weather & cold weather alike, I've always been a fan of hats. Not only are they a life saver when having a bad hair day, they also are very fashion forward and can easily add "fabulousness" to any outfit. One rule I always have when wearing hats is to make sure the color is somewhere else in my outfit. If I'm wearing a brown hat, I make sure either my shoes or my bag are brown. As seen in this look, I am wearing a black hat, so of course my shoes are black! I'm not much of a color mixer and like to keep things as simple as possible. Another thing I like to do when wearing hats is to make sure I don't over-accessorize the rest of my outfit. Since hats are such a bold statement, keeping everything else minimal is key to pulling them off. P.S- colored hats are a fab way to dress up an outfit too (as seen on my IG here)!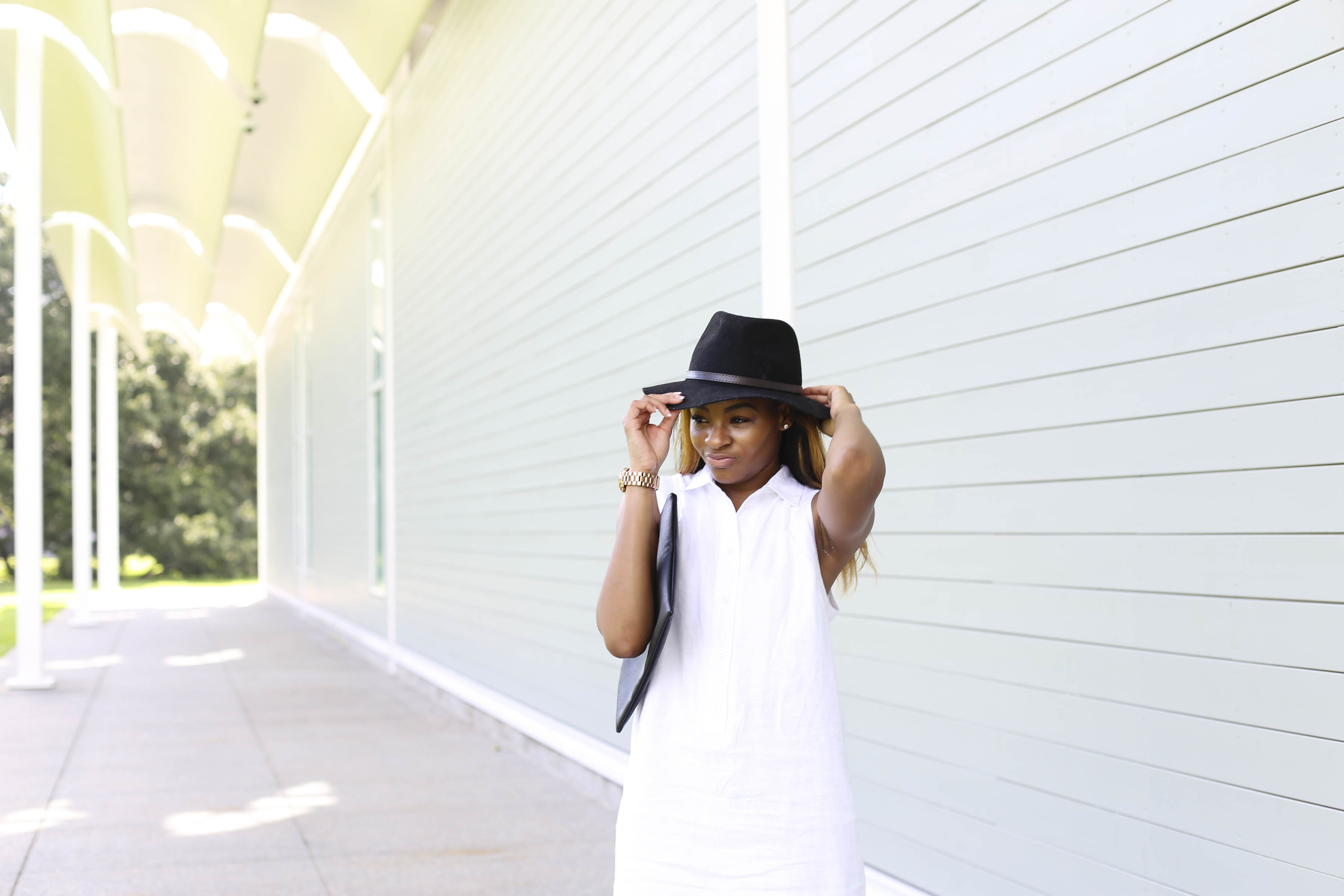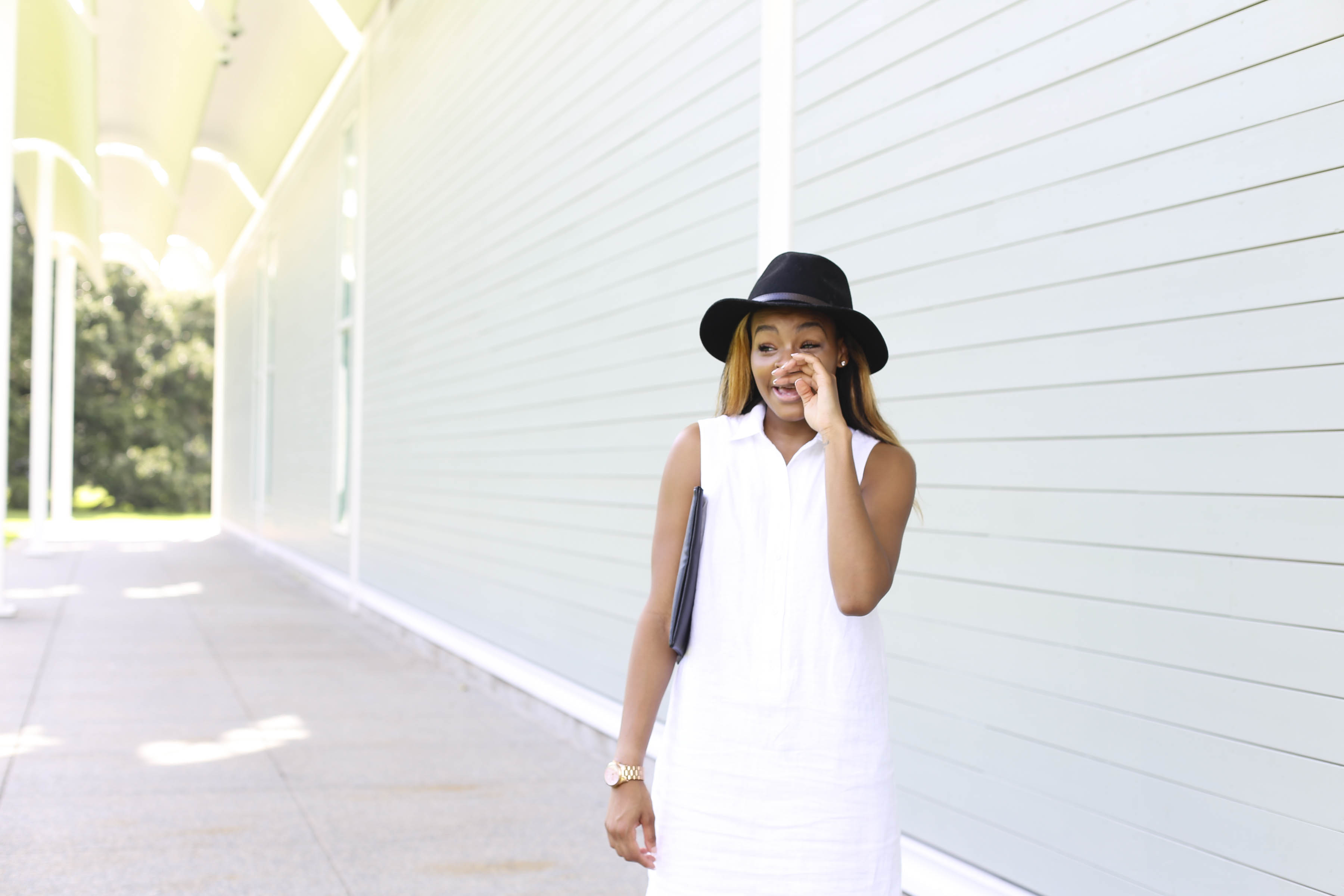 Needless to say, I am a fan of hats and the best time to start wearing them is actually before fall! The shoes seen in this outfit are from a fab store I came across recently, Macy's Backstage. I was kind of not a fan of the whole small wedge/lace up trend- until I was sent this Lucky pair. I love them & they go well with anything, from dresses to denim. All deets on this outfit are linked below, including some similar items & some shoes on super sale!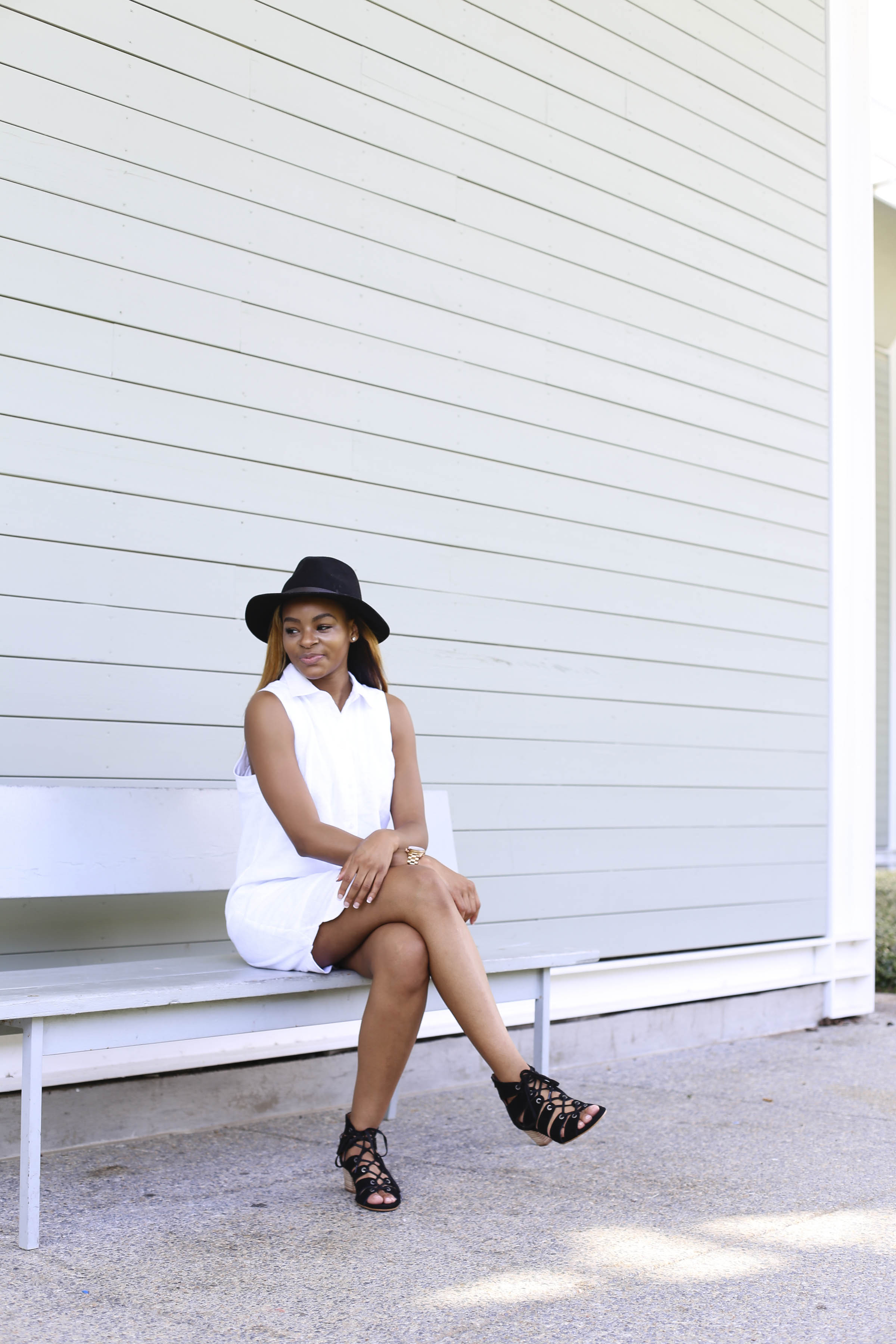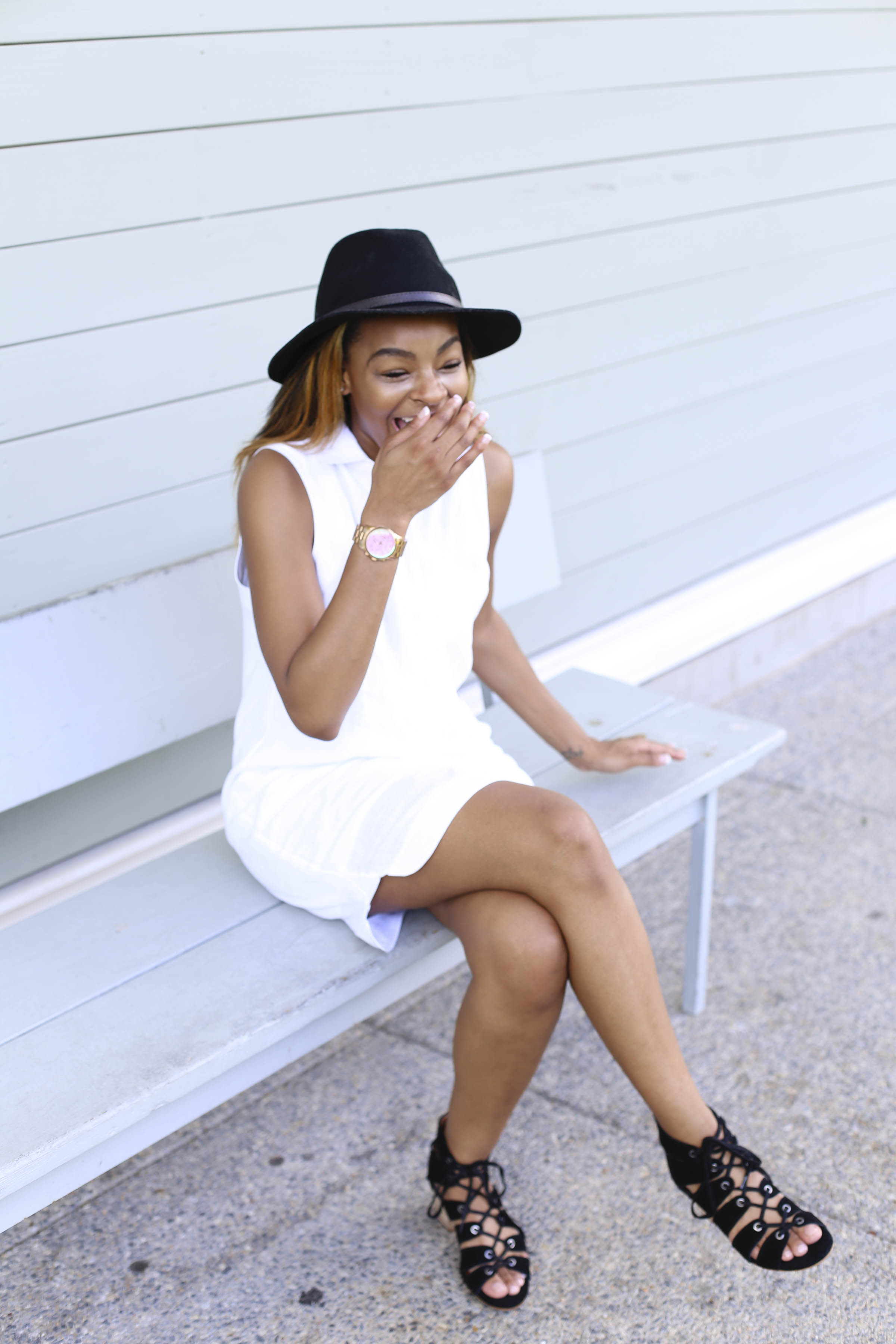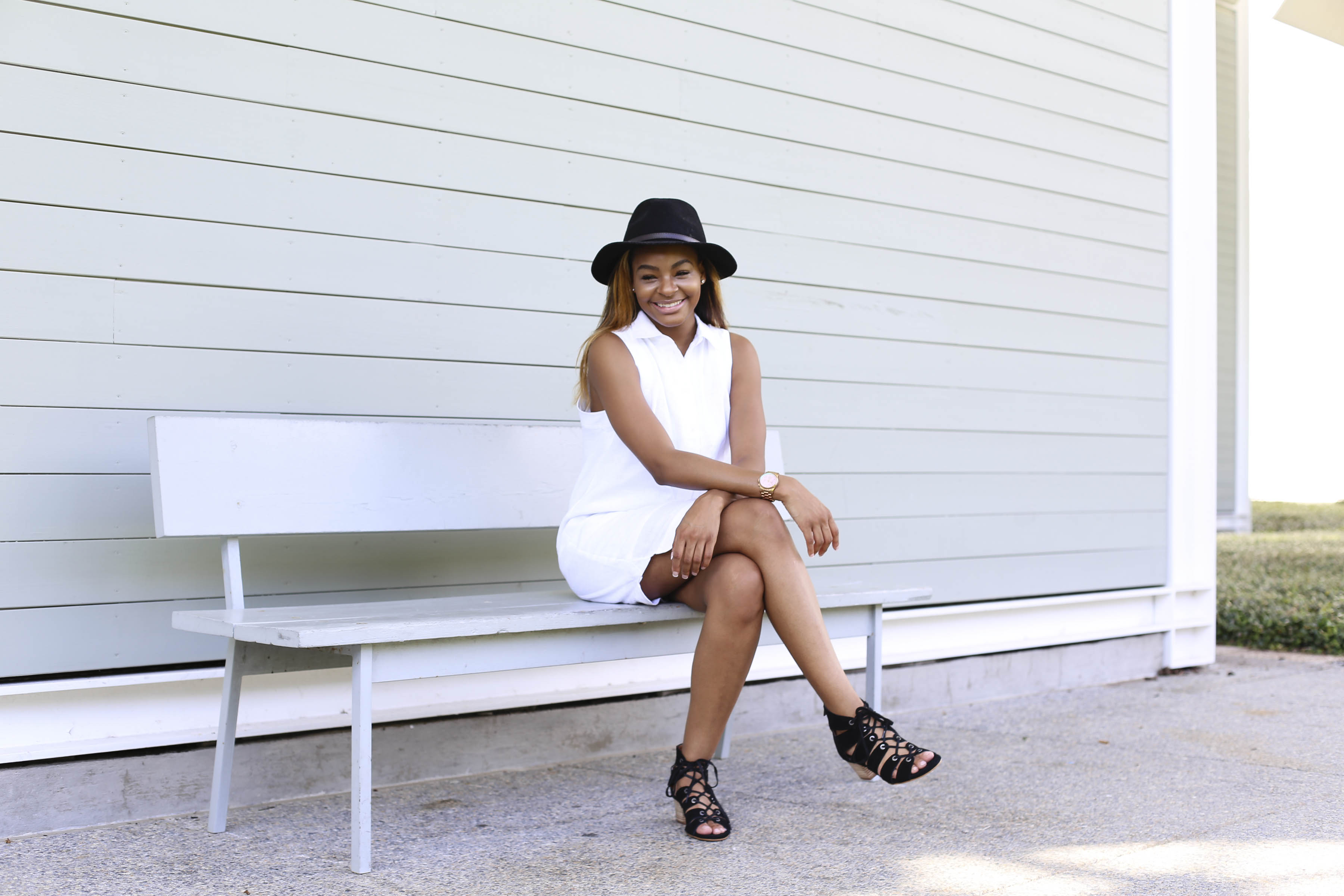 Until Next Time!
-B