Whether you're a Momma or a millennial starting your career- this book is great for anyone in any career field to read! If you like hearing other people's stories & gaining wisdom from other people- this book is one I highly recommend! Lisen Stromberg is an award-winning journalist, sought-after speaker, and CEO and founder of PrismWork, a culture innovation consultancy.  Work Pause Thrive takes any reader on a journey through not only the author' life,  but also 186 other women as they talk about the challenges and strategies they used to accomplish the perfect work & life balance.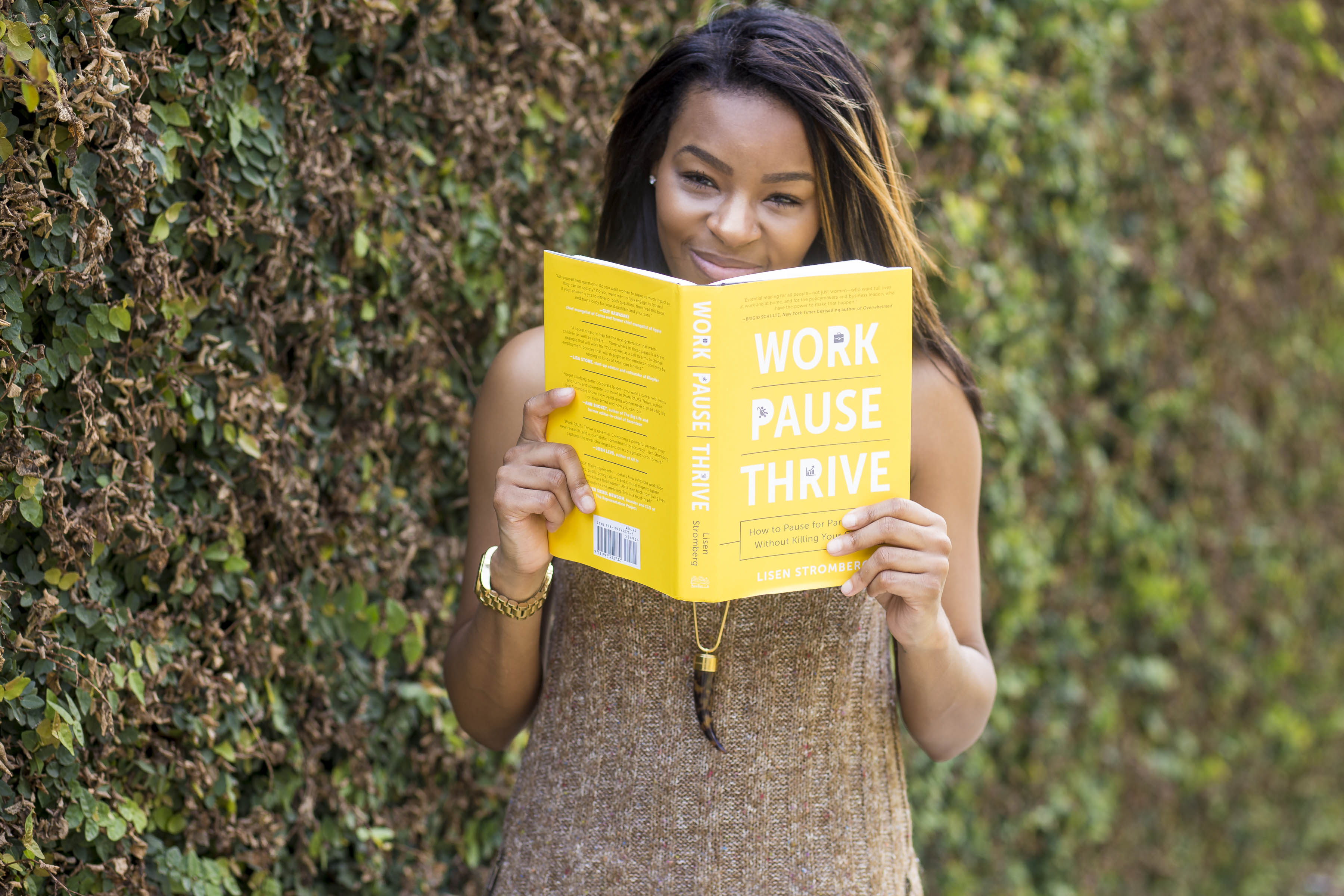 Organization:
First & foremost- let me say how much I appreciate an organized book! Lisen Stromberg's organization of this book not only made it an easy read, but also made it easy for the reader to back and re-read their favorite parts! Separated into parts as well as chapters, the Index is great for quick references. Another thing I really LOVED about this book was the "Women on the Rise" survey in the appendix. Due to the fact that I love numbers and spreadsheets- I found this data so interesting and very unexpected! Lisen's in-dept research on the topic of women in the workforce was so well organized and can be perceived as very beneficial to anyone!
Content:
Lisen used her personal experiences to make this read very transparent, allowing the reader to get a glimpse of some of her personal obstacles and how she overcame them in terms of returning back to the workforce. Wanting a better work/life balance, Lisen helps readers to understand that not only is everyone's ideal of success different, but also that every perception of success can be accomplished.  She discusses public policies that create challenges, cultures that don't working women, as well as trailblazers that continue to break the glass ceiling, regardless of how high they have to climb. This book explains how taking a break from work is not detrimental to careers, but instead can be beneficial to home life experiences such as reaching personal goals.
"Many of the women in my extended network & many of the women I interviewed for my work as a freelance journalist had pulled back from their professional lives and, eventually, managed to power forward to great success."- Lisen Stromberg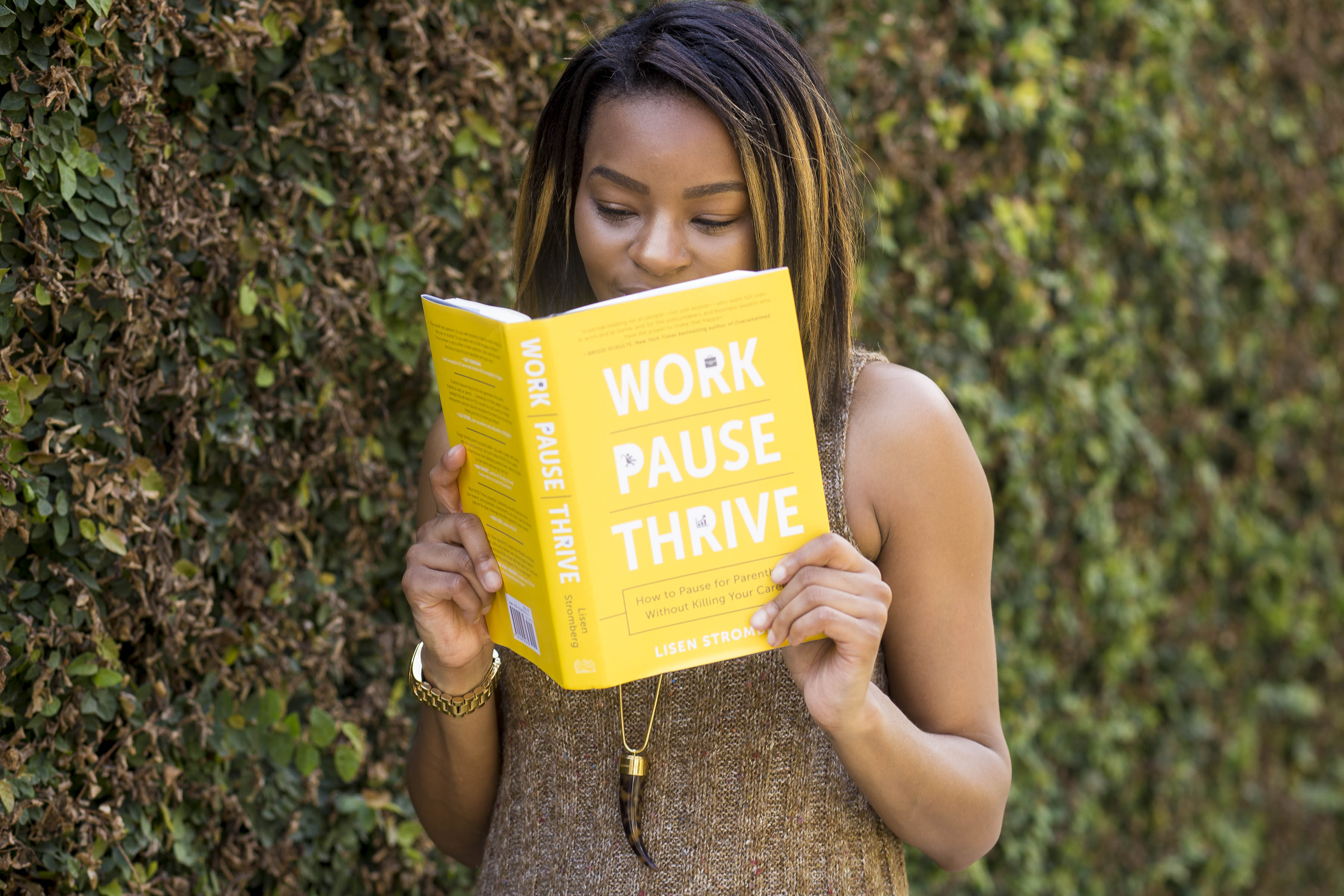 This book is so good that I have decided to participate in a giveaway! All entrants will be entered to win 1 of 15 copies of Lisen Strombergs' book. This giveaway will run February 21, 2017 – March 11, 2017 & readers may enter the giveaway via the widget below. All winners must be 18+ years of age U.S. residents & only 1 winner per household is allowed. Winners will be randomly selected and notified by CLEVER by March 14, 2017. Happy Winning!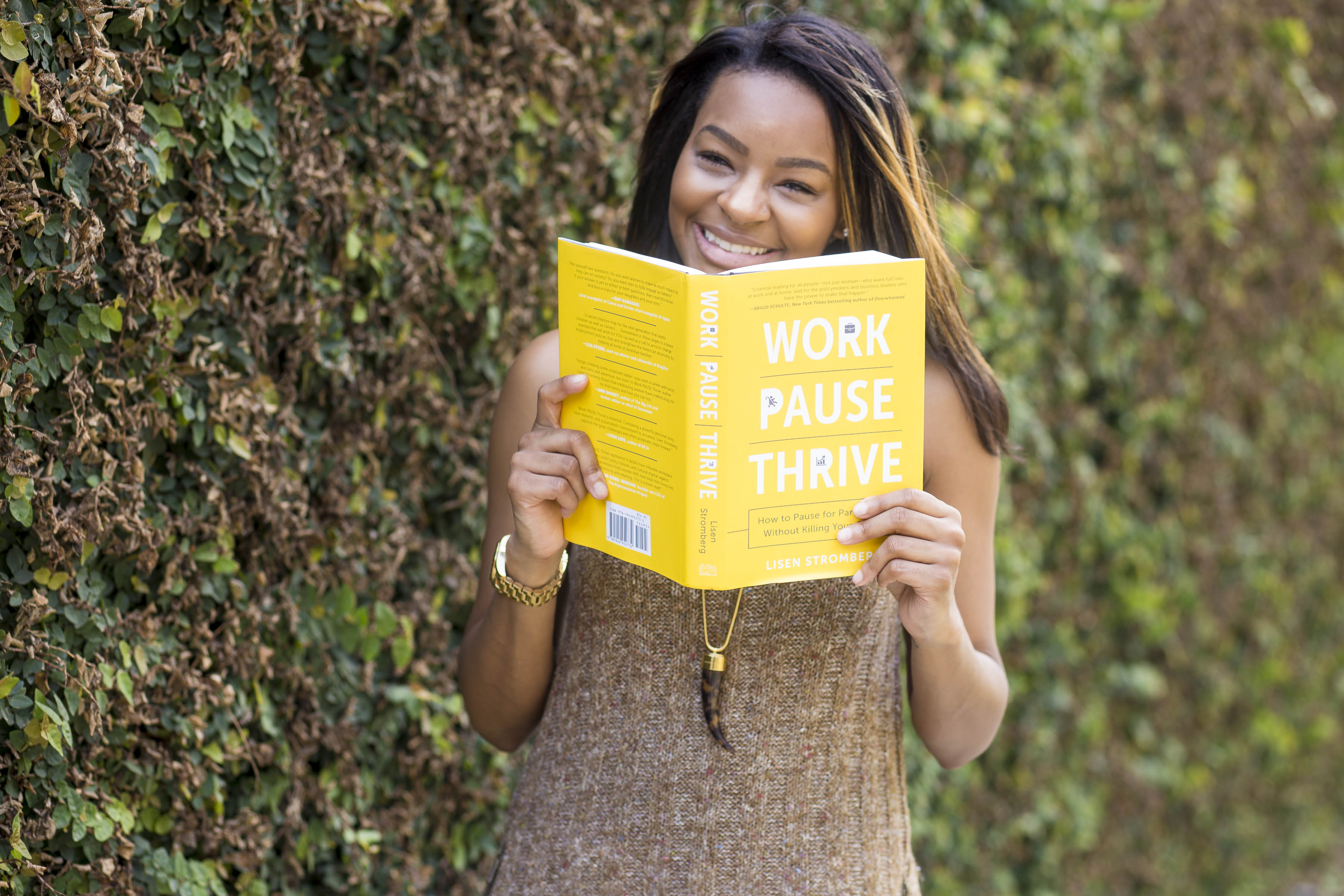 P.S.- Deets on the outfit in the photos above can be found here
Until Next Time!
-B
I was selected for this opportunity as a member of CLEVER and the content and opinions expressed here are all my own.