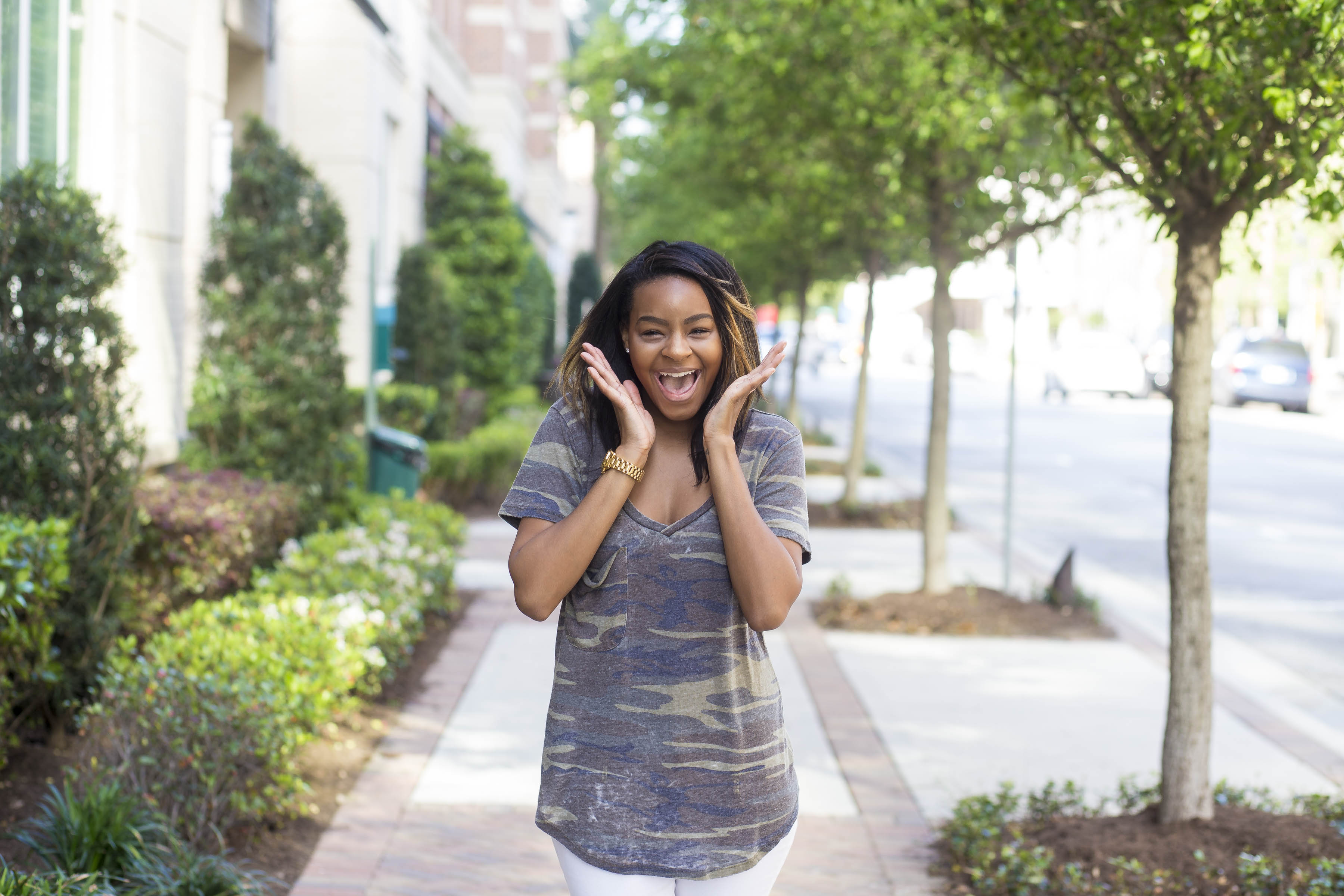 There's nothing more comfy than a super soft T shirt, and that's just what this Z Supply tee is! I've always loved this brand, so of course this is one of the few of these pocket t's that I own. I especially love this one because of the camo (obviously), but also love how it looks better and more distressed over time. It's always hard to go back to work after a 3 day weekend, so I found this outfit fitting for the day!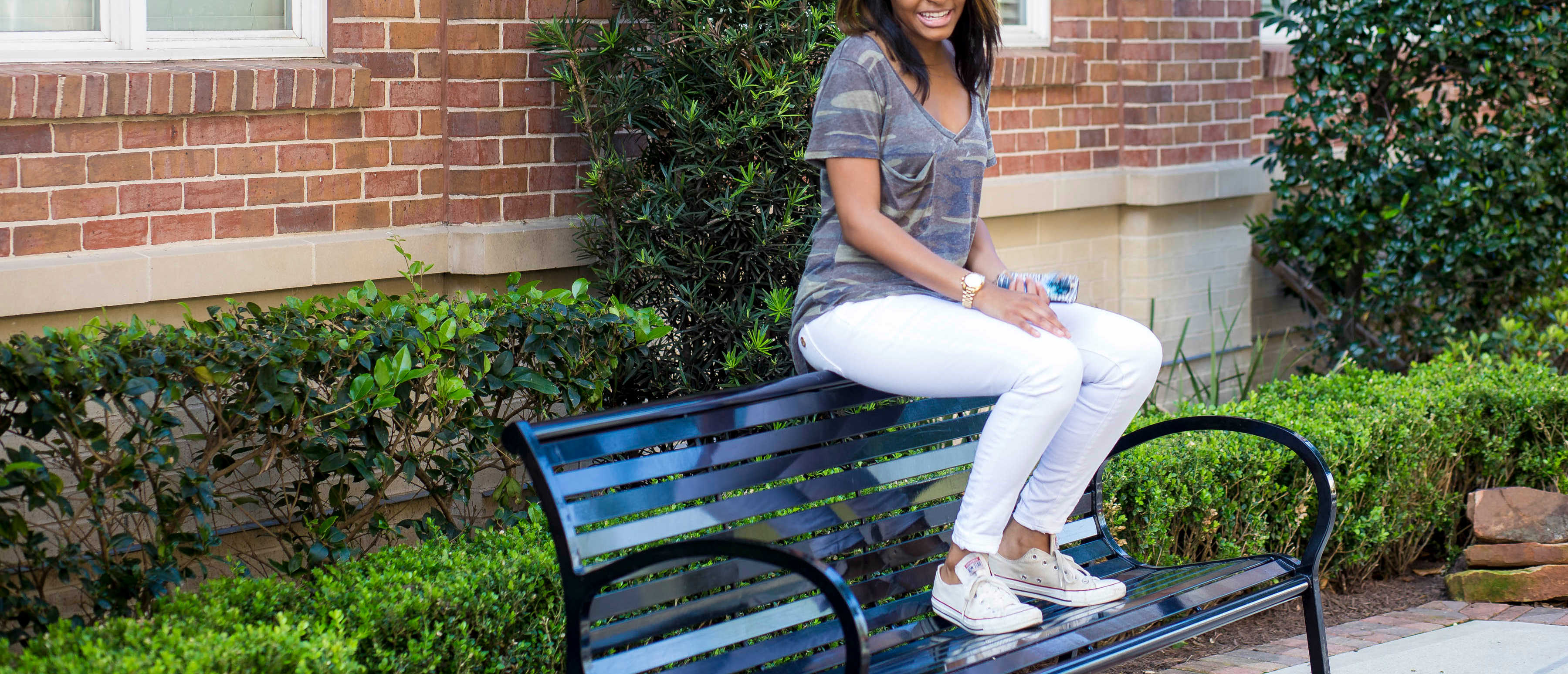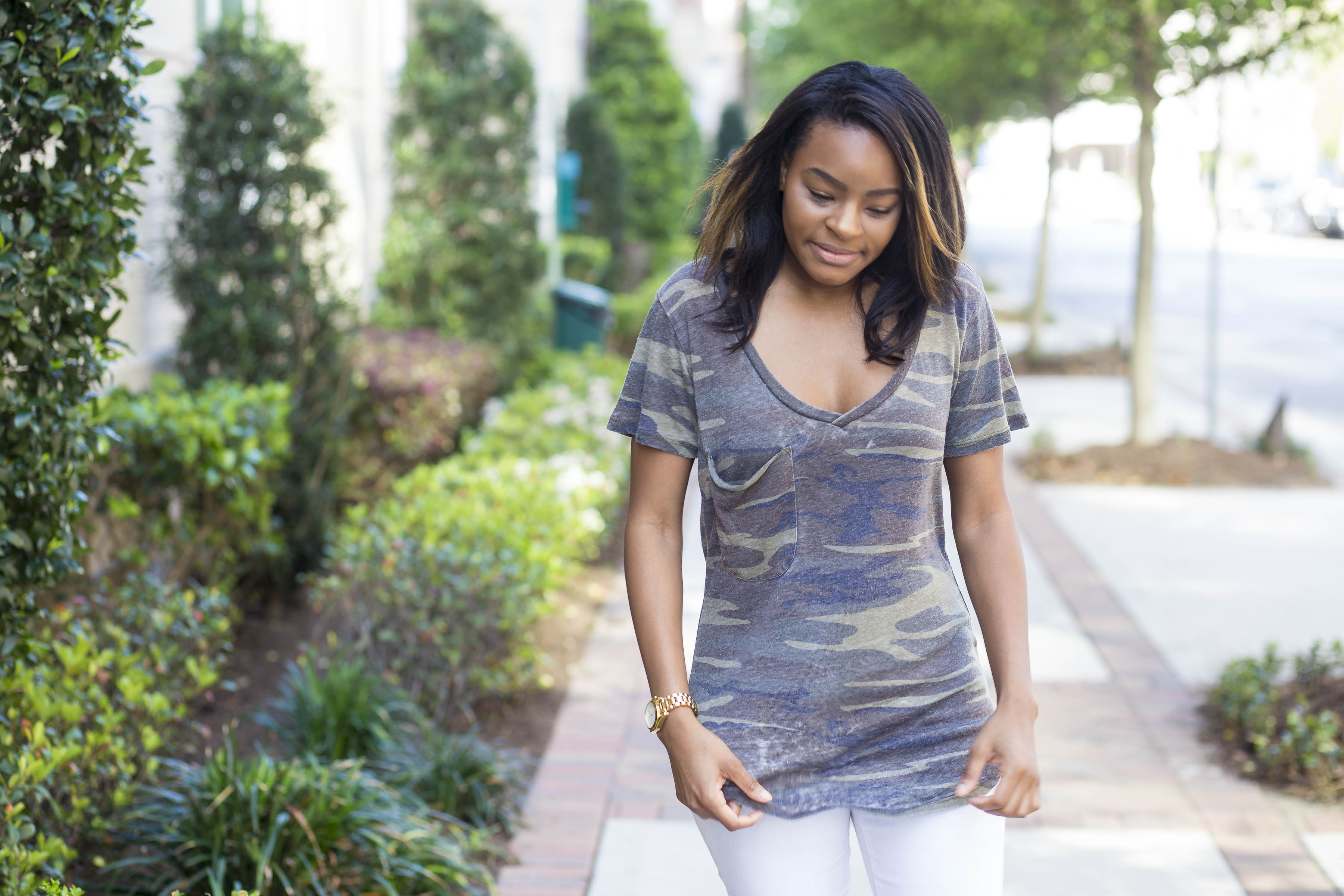 I always try to keep things pretty neutral, so I balanced my camo top with some white denim. I love white denim and am so happy that it's summer so I can wear it more often! Although I totally don't believe in the whole "no white after labor day" rule, I still prefer to wear my white pants in warmer weather. I also wore my converse with this look, because, as stated before, comfy was my word of the day on this day.
With Z supply tops always stretching a little, I've learned that laying them flat to try keeps their shape! Also, if they do get too big, you can always make a cute side knot with your top, slimming it down to the size you want it to be. I've also linked some more of my favorite casual things below, just for you!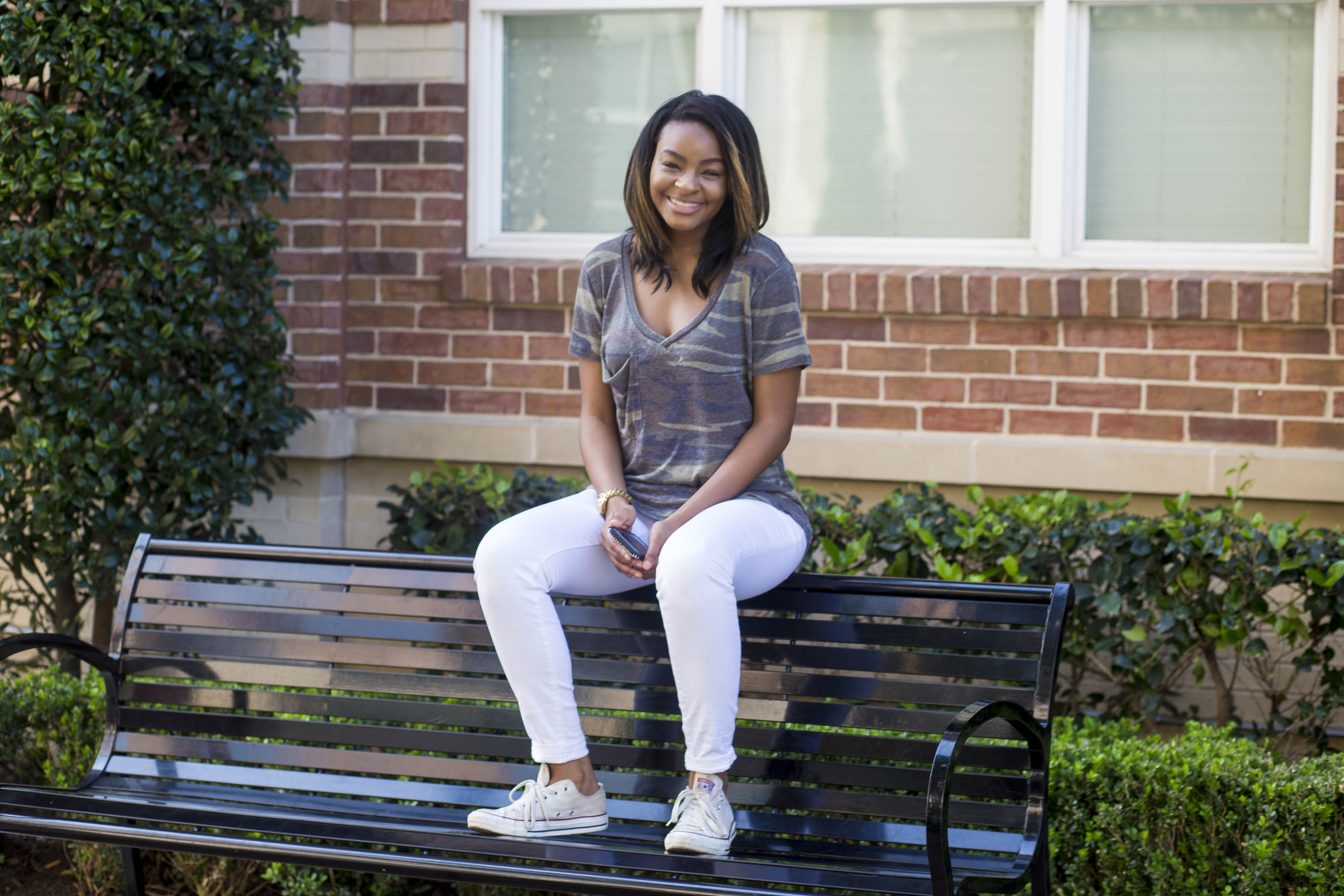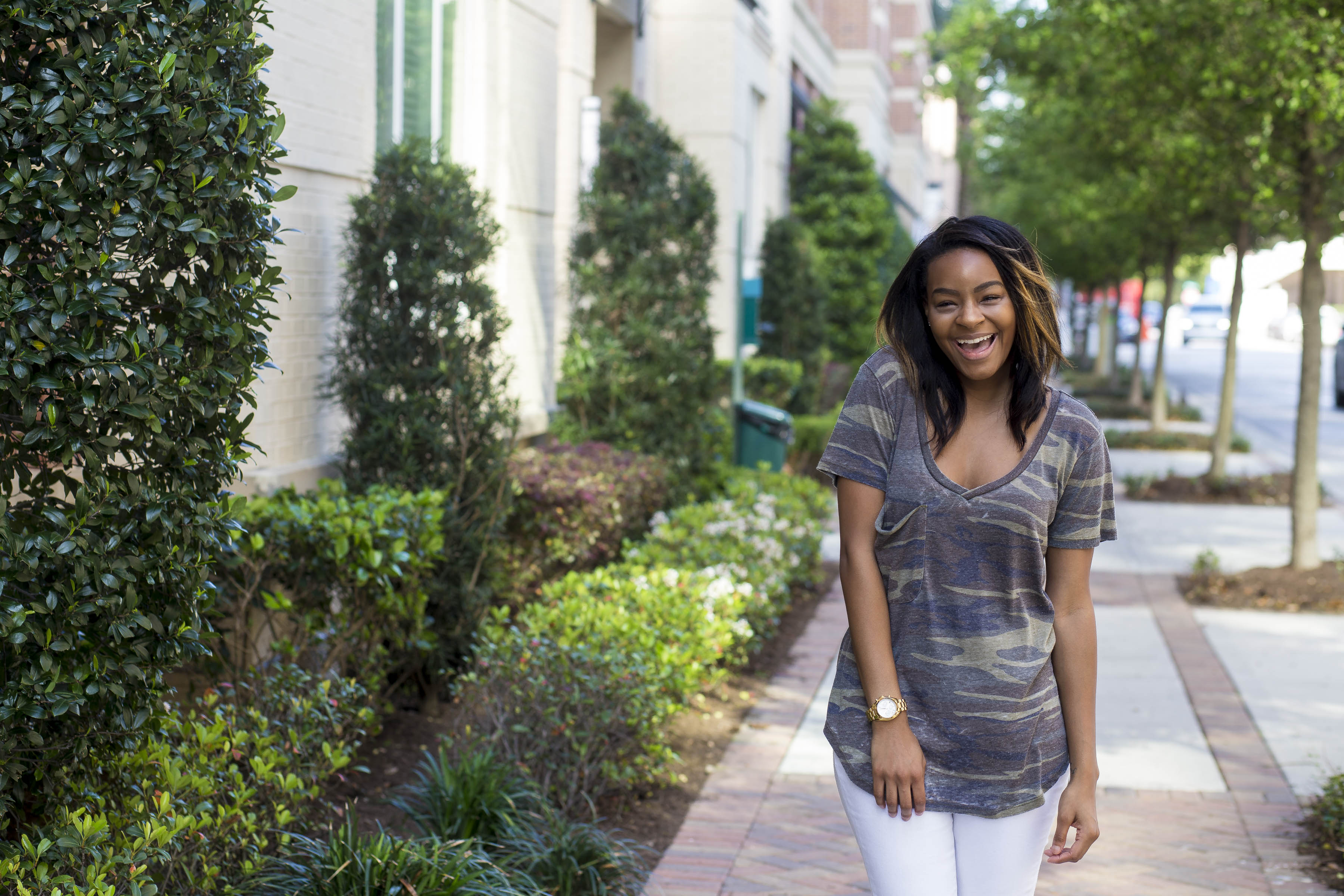 Until Next Time!
-B