It's finally cold (& rainy) this week in Houston & I actually for the first time ever had a realization that I barely have any sweaters! Since it hardly gets cold in here in Houston, I don't really get to wear a "winter wardrobe" most of the time. I went out and picked up a few sweaters from H&M last week & got such good deals. I know what you're thinking…no these were not on a special "Black Friday" sale..they were just really good deals!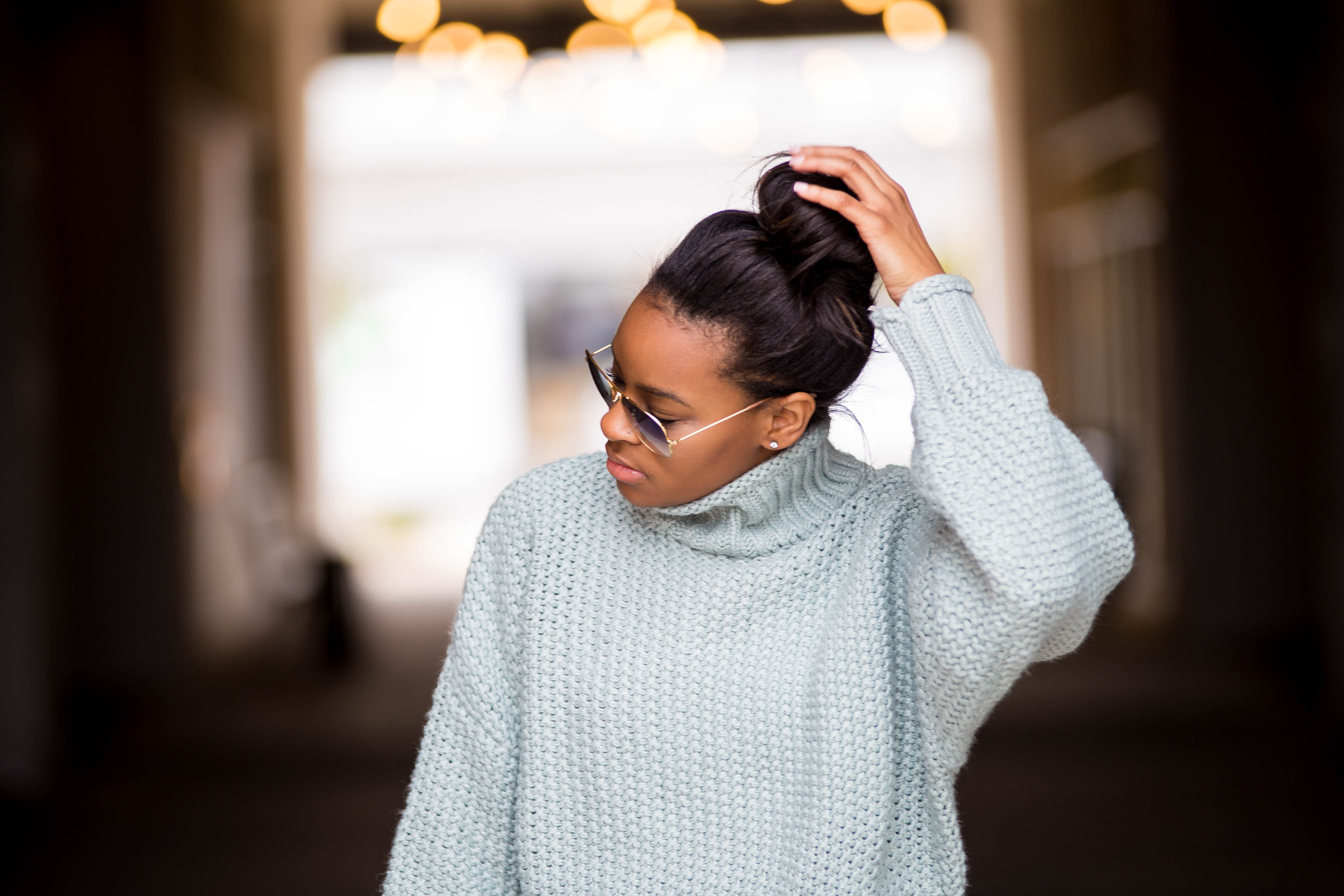 Speaking of Black Friday… I totally dragged my mama out with my on Thanksgiving! We stuffed our faces all day, starting the morning off with homemade fruit tarts and ended with Lobster that it was the perfect excuse to go "walk our food off" at the mall. We started at Ulta & we both got some cute stocking stuffers…then headed to check out some of our favs! We had already gone to target, so our basics were already covered. This sweater though..is still a steal and comes in other colors!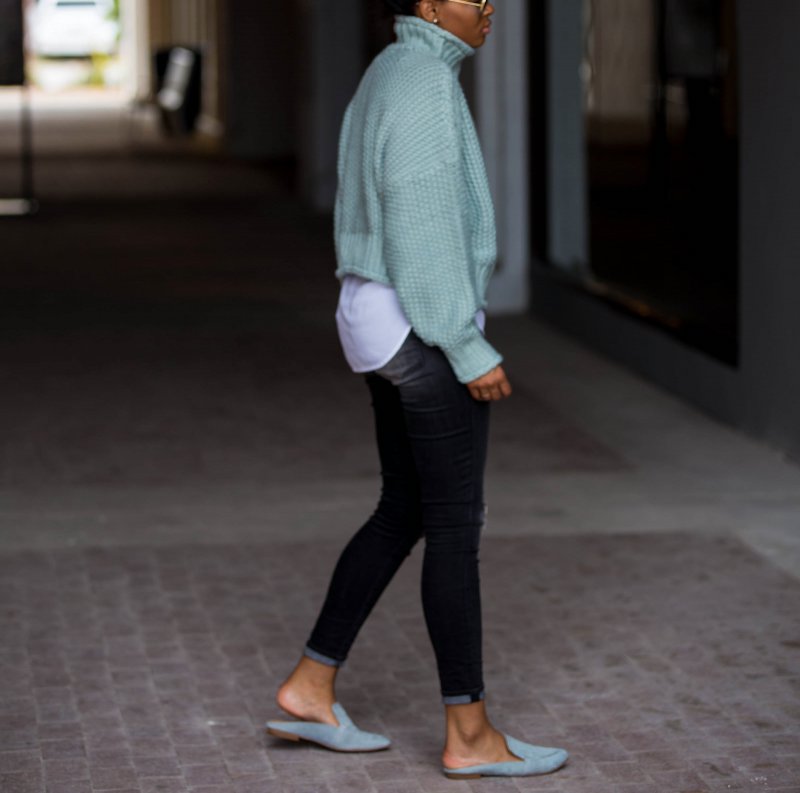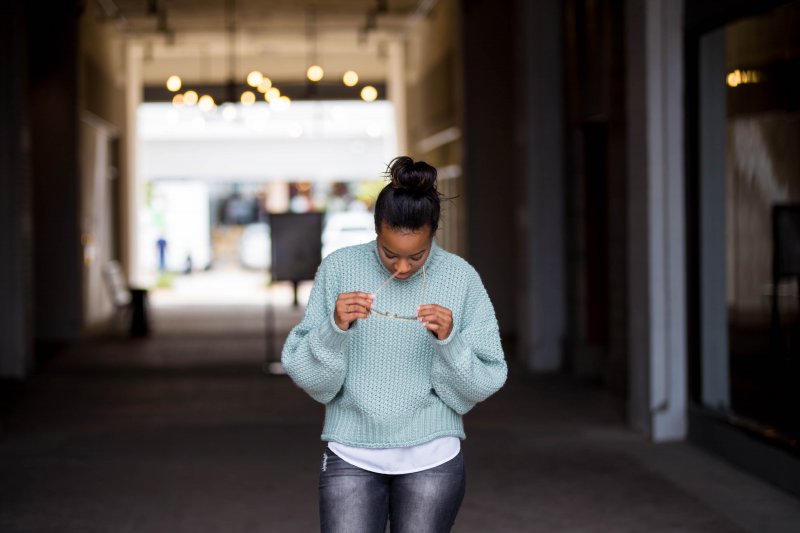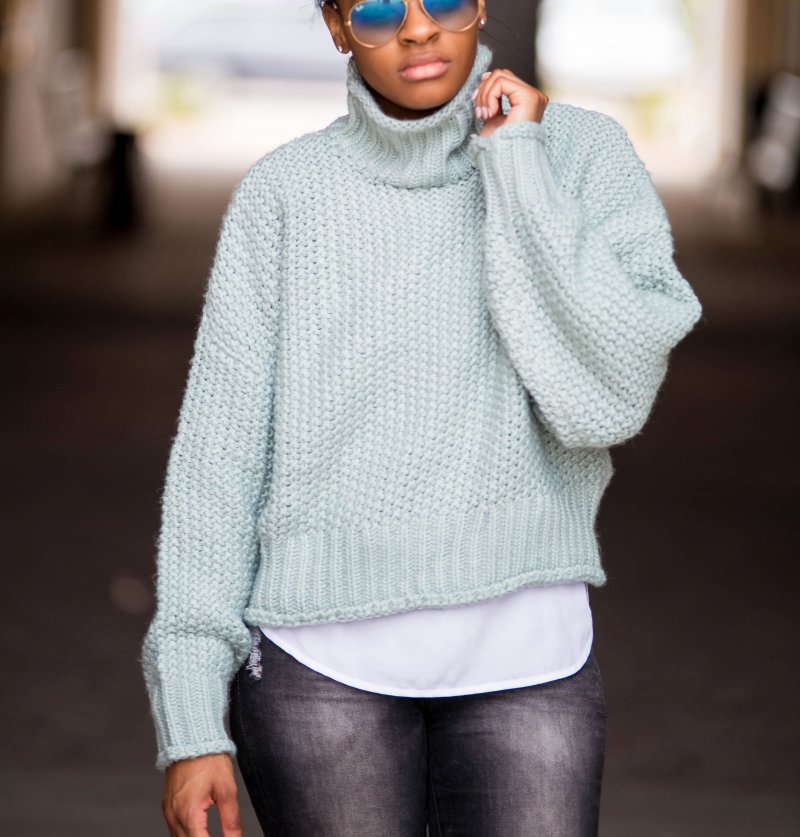 One thing I like about this type of monochromatic look is that it's super simple without much thought. Teal is my current fav color right now & looks really good with grey! I kept my color palette simple with only these two colors & as always, minimal accessories. My shoes were a fav too- mules (of course!). I did get some new shoes too..you'll have to head over to my IG instastories later this week for those though!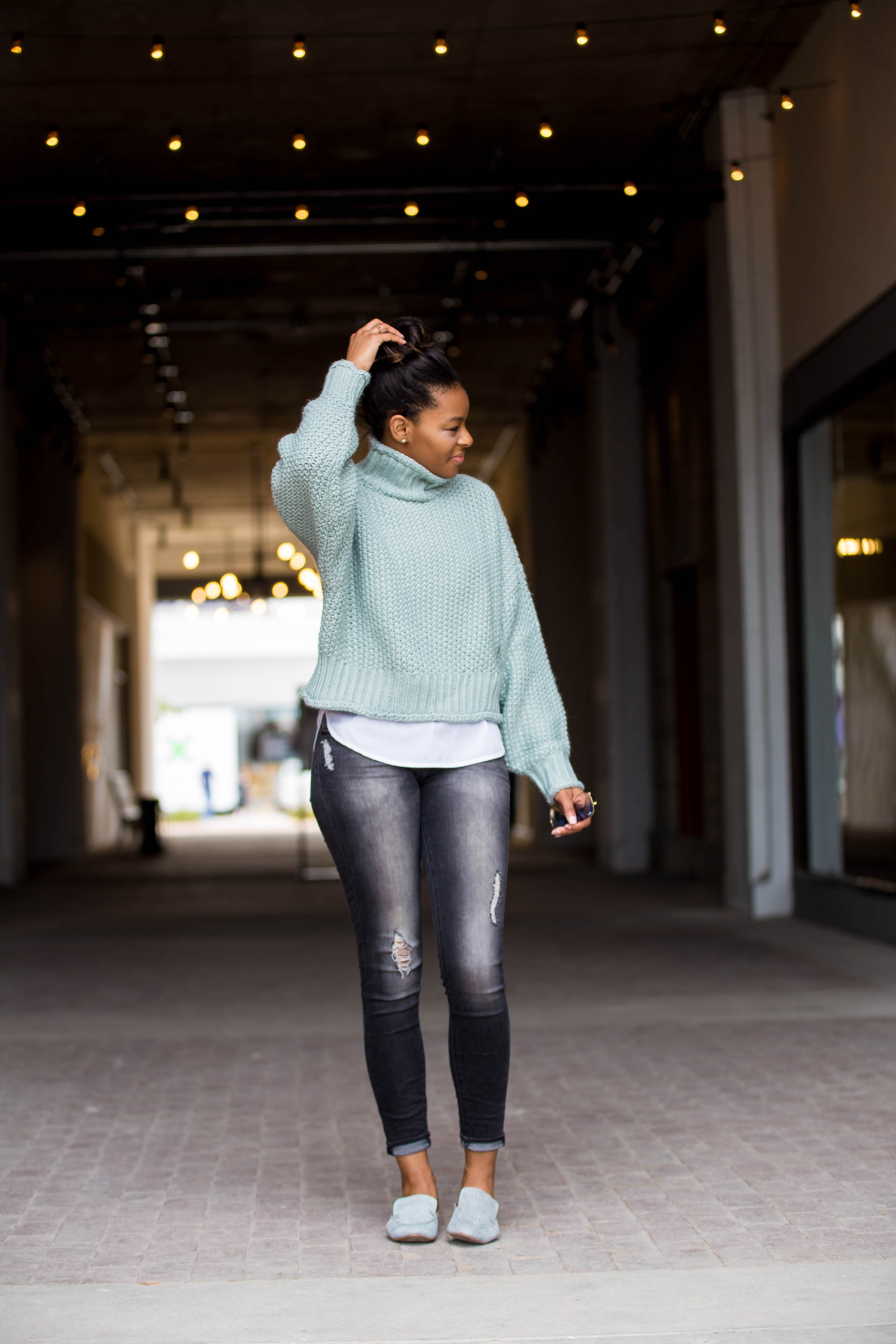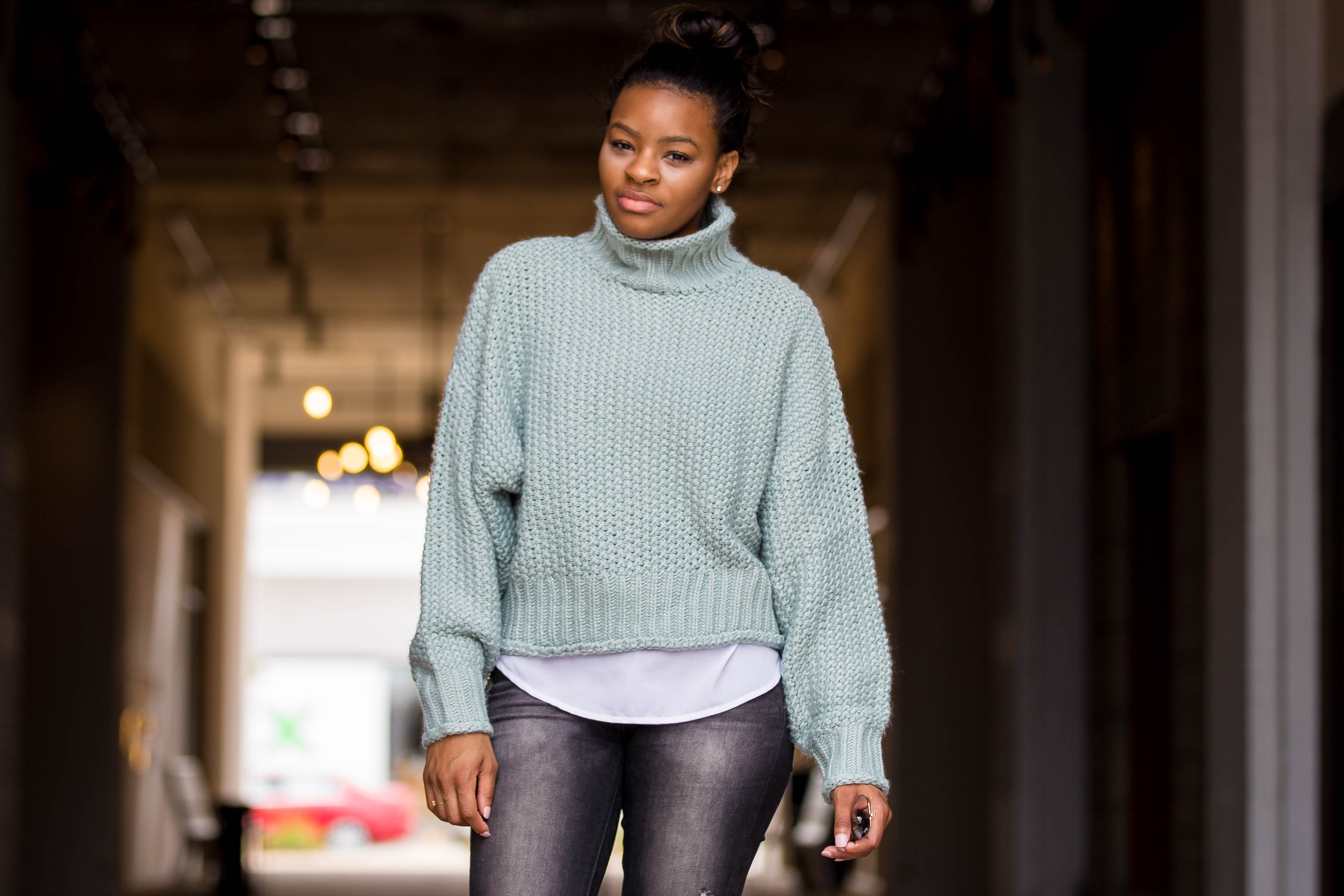 Until Next Time!
-B