I'm so excited to announce this months Boss Babe! As a refresher, Boss Babes is a series I have started to bring some recognition to some of the amazing women that I know of! I love the Oprahs of the world, but what I love even more are the women who do things not for money, but for passion & out of the kindness of their heart. I LOVE teachers, creatives & anyone that is striving to make a difference (more about that here).
I am so so excited that the first Boss Babe is one of my friends I look up to the most, Clarice! Clarice is an amazing women, from college grad to self-made entrepreneur. I met her while in college at the University of Houston & have been inspired by her ever since. Probably the sweetest-funniest-craziest girl you will ever meet, Rece gracefully shared some of her greatest secrets to success with us. In our interview, she gave me all the tea!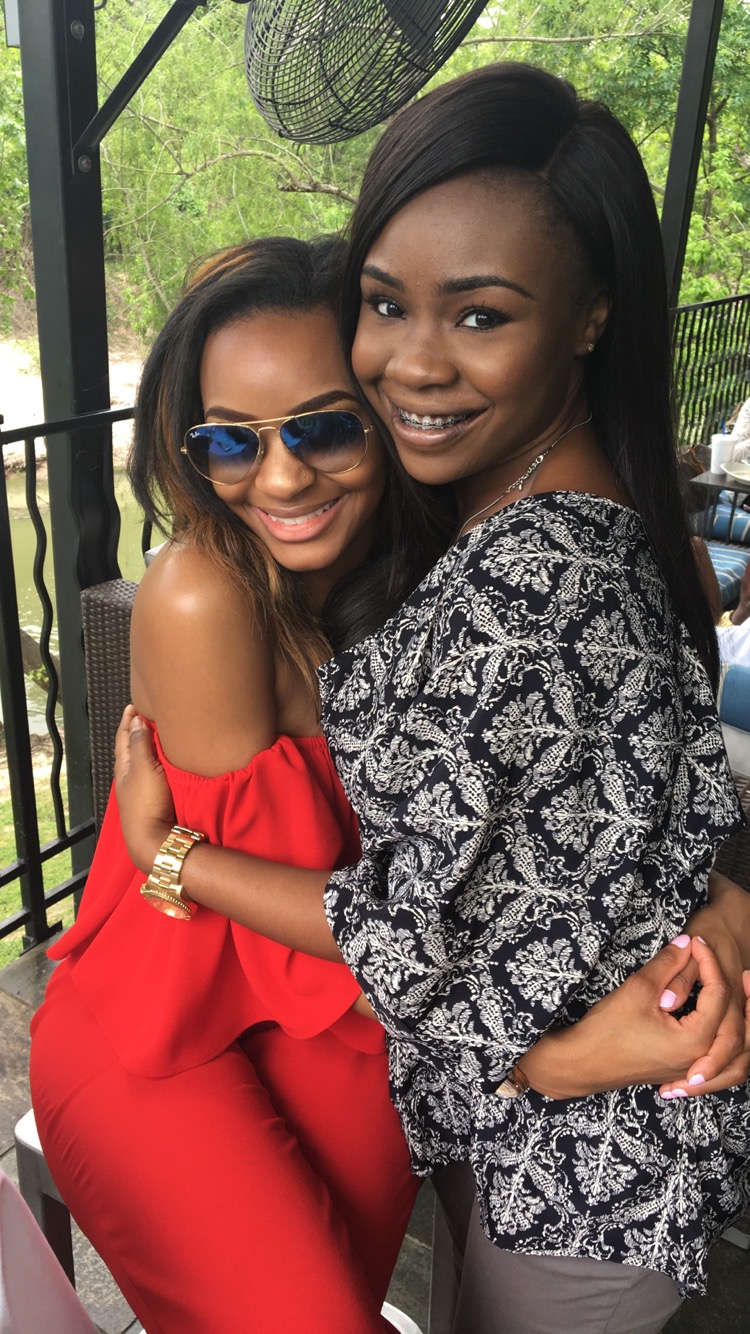 Tell me a little about yourself?
"Besides being a very silly person, what else is there to know about Rece? Seriously, I was born & raised in Houston, Texas, specifically "nawf side baby"! I love Jesus & could go on about why but we will be here all day! He's the truth, get to know him. I love food, period. I have a special bond with food. Why? Because food is an art. I compare it (food) to art due to creativity. I sit down & literally think about the next dish I feel like putting together. I graduated from the University of Houston Spring 2013 (Go COOGS!) with a Bachelors in marketing and a minor in sales with 2 certifications & and currently pursuing an MBA as a bonus (Go RECE!)."
Side Note from "the" Clarice herself- Don't go back to school unless you really, really want to because it is definitely a headache, but a well worth it one.
"I was working as a business analyst, left my company in the oil field & decided to go into catering full time. I actually just recently joined a new company in the engineering field. I secretly have a love for technology and how it moves on a daily basis & why it makes the world go 'round. I'm into application development and software due to experience so besides food.. technology is life!"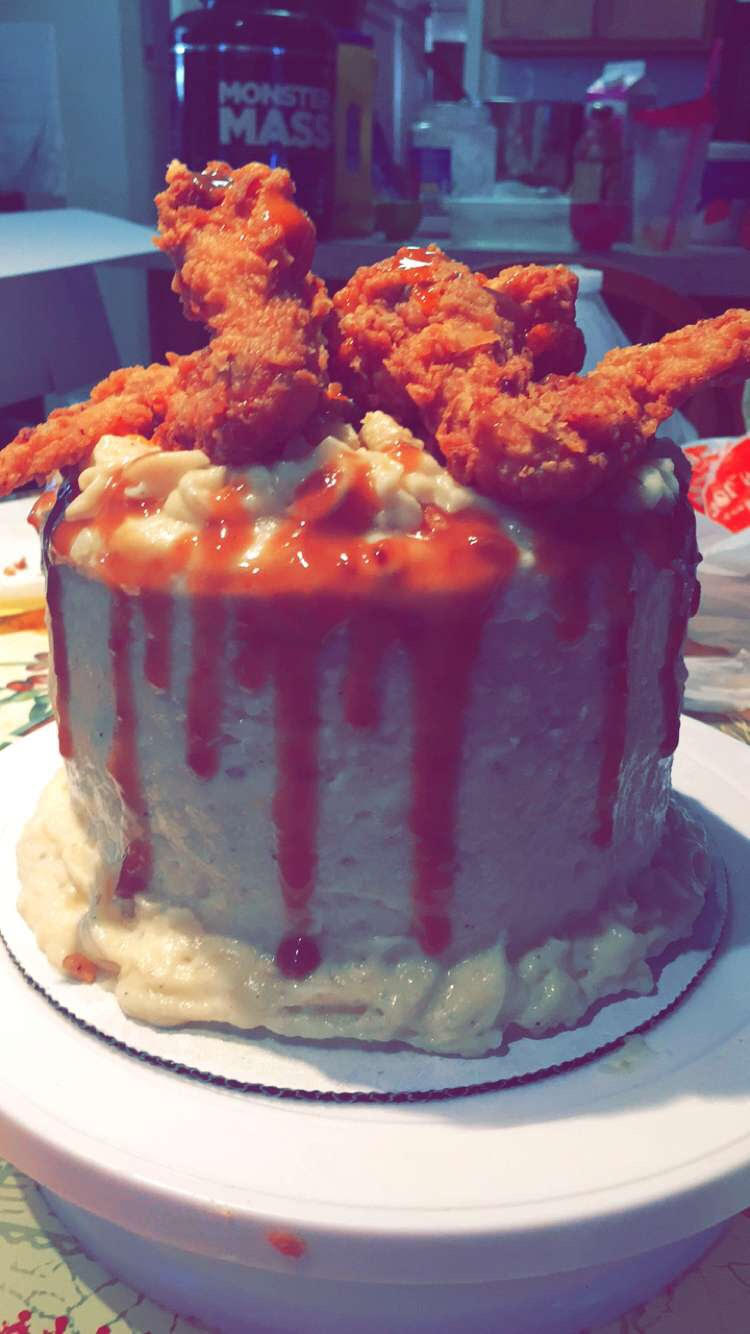 Soulfood Dinner Cake- A jalepeno boudin cornbread cake with macaroni & cheese, mashed potatoes, and drizzled gravy topped with fried chicken. yes, it's dinner & yes, you will be full!
What made you decide to start spoiled rotten catering since you originally didn't go to school for it?
"SR (Spoiled Rotten) came out of the blue. It wasn't planned, it was just a random blessing from God. It was the fall of 2013, I got my first corporate job in July 2013 after graduation, & while sitting at my desk I said I wanted to cater. I don't know where it came from but I then told myself "hell no", but the idea kept whispering in my ear. Long story short, I grew to hate my job & I stepped out on faith & quit my job to pursue it. Mind you, I had no idea of what I was getting myself into, or the resources to start. Needless to say, I didn't go to school for this."
What inspires you on a daily basis?
"Inspiration for me comes from a plethora of places. First & foremost the Bible. So many different stories of people stepping out on faith despite their flaws & mistakes and Moses is just one of many that touched me. Secondly, my family. Those that grew up in a foreign household can understand where I'm coming from (some of you, anyways!). My family constantly instills prayer, I don't know what else inspires me more but to greater in my own household when I have my very own family. Lastly, peoples testimonies. This life shows you that you're not alone. There are people just like you that are grinding and striving to set their goals."
What is your favorite bible verse & why?
"Wow- a favorite bible verse is hard because I have too many! But, Spoiled Rotten's bible verse is Habakkuk 2:2-3 which says that that we should write down a request as if it were happening & it may linger before it happens in reality, but it will not lie. Just wait. One of the main reasons I love Jesus Christ."
"The the Lord replied: "Write down the revelation and make it plain on tablets so that a herald may run with it. For the revelation awaits an appointed time; it speaks of the end and will not prove false. Though it linger, wait for it; it will certainly come and will not delay." – Habakkuk 2:2-3
What's something you would tell your 20 year old self?
"I would tell myself why didn't  I think of this a long time ago!"
What is your end goal with your business & what do you want to accomplish?
"My goal is to someday expand my business to a food truck, or even a restaurant. I want my children & husband to be behind me 100% and understand the importance of this foundation. I hope to accomplish community unity."

Spoiled Rotten's staple..Crawfish Mac & Cheese Balls!
What is your favorite thing to cook in the kitchen?
"My favorite thing to make is gumbo. I do it once a year, but it tastes better each year. Oh and cheesecake!"
What is your least favorite?
"Mac Ballls (Rolls eyes)! I always sell out & have to make them again, haha."
What has been the most surprising challenge within your business?
"The most surprising challenge was baking cakes. This time last year, I said I would never bake a cake because I'm not a baker. Turns out, they are my most requested items."
What are the 3 most important things you would tell someone wanting to start their own business venture?
1. Pray
2. Do your research
3. Create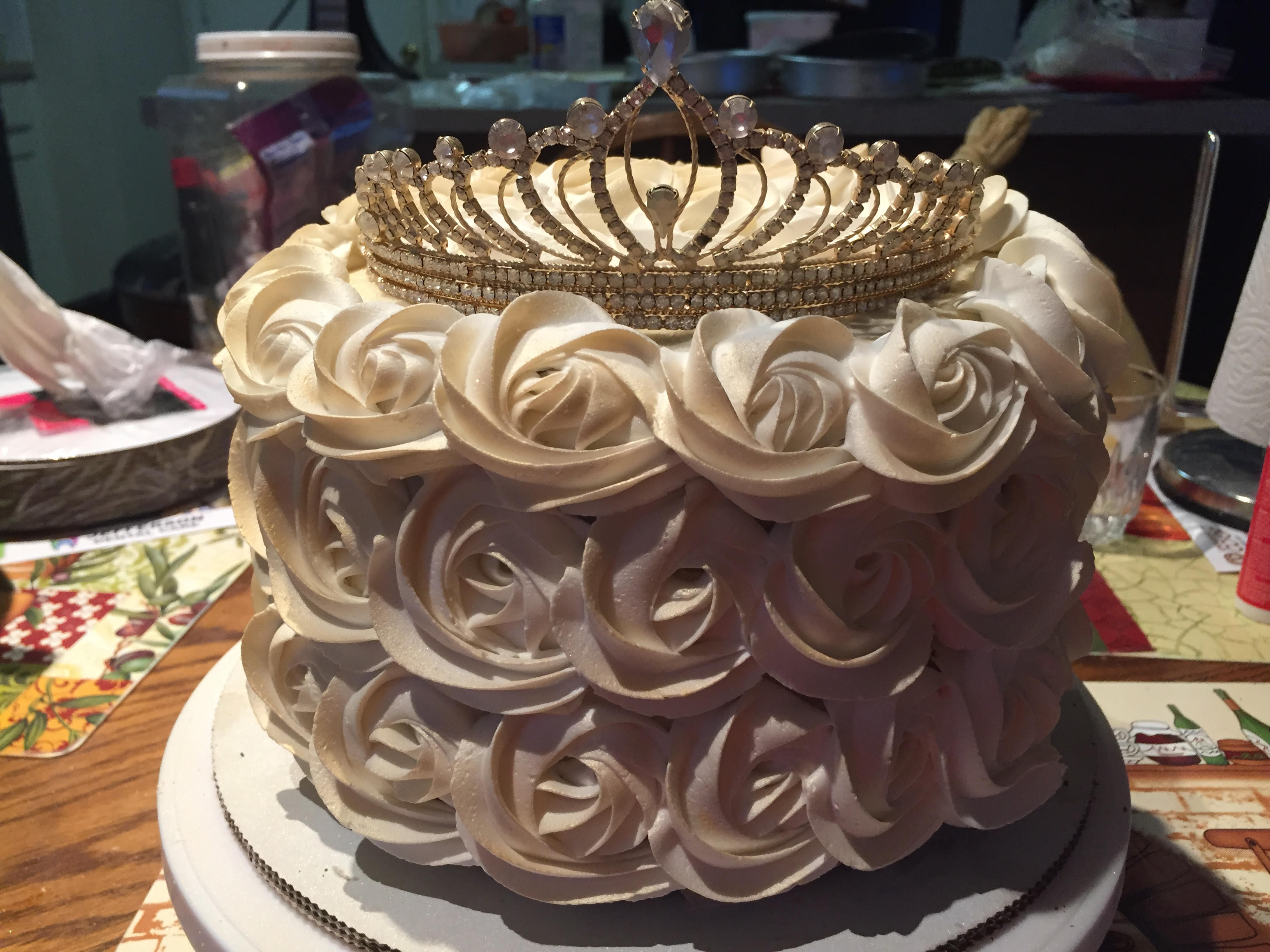 Princess Chocolate Cake
As you can now see, Clarice is an amazing, talented woman! I love her so much and am so grateful for our friendship throughout the years! If you would like to try something of hers, her contact info is here. By the way, I DEFINITELY recommend the Mac Balls, my personal favorite. There is a reason they run out!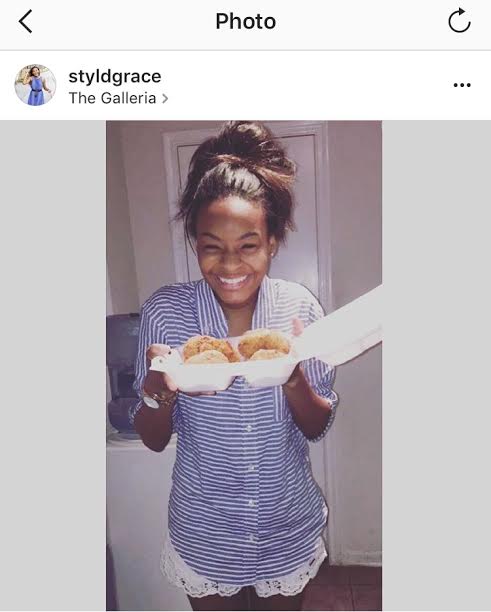 Until Next Time!
-B