This weeks #BossBabe is someone I've always looked up to from afar, Ginny (Virginia) Lowman! I went to college with Ginny, but she was always a few years ahead of me. Ginny is a writer who always had the most interesting stories to tell, so it's no wonder that her creativity has landed her in NYC. Read below to find out all about Ginny's path to her career, as well as the in's & outs of her day to day life!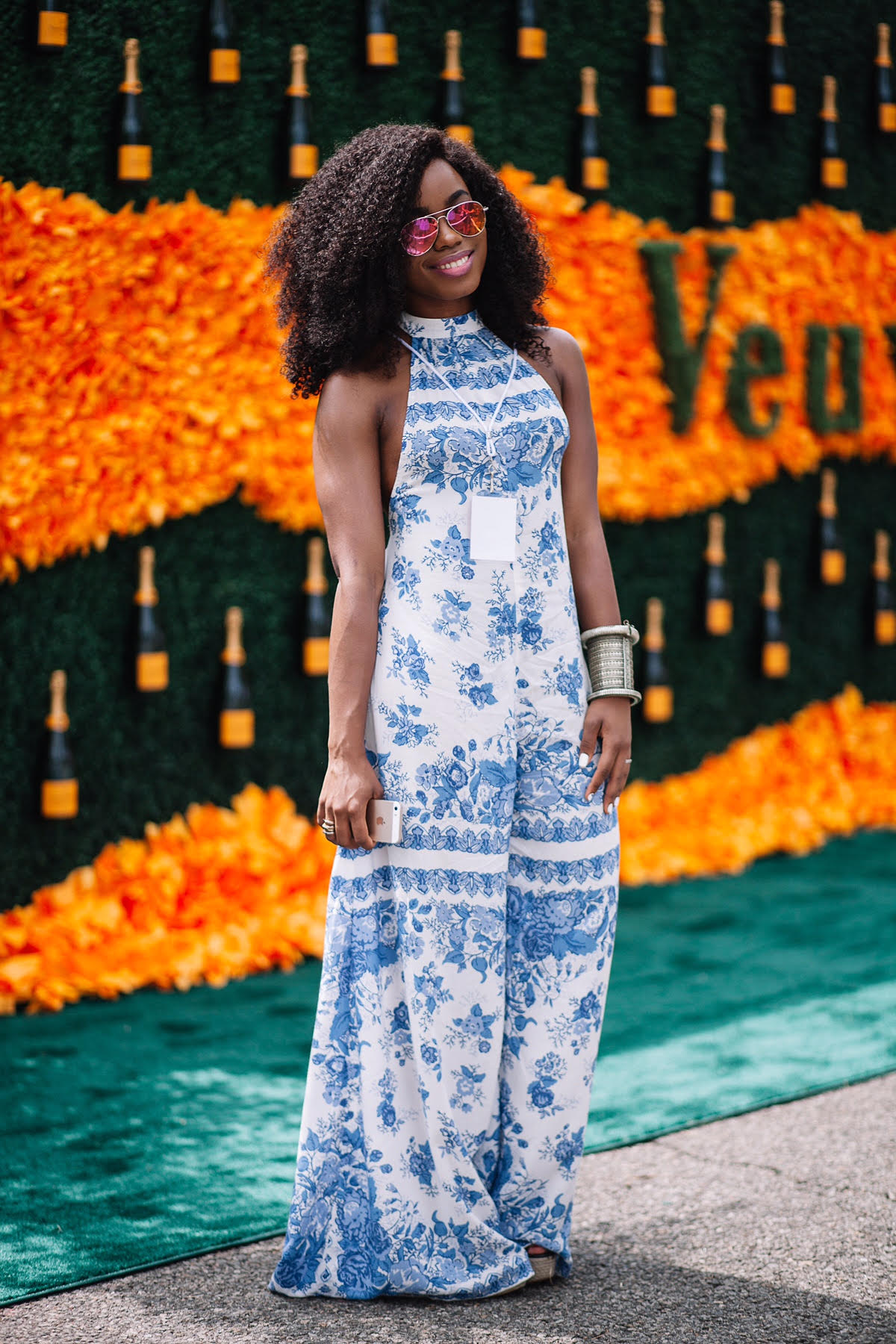 Tell me a little about yourself. Where did you grow up, get your degree in & what is your current job?
I'm what most refer to as a "Military Brat." My mother is a retired military Colonel, so I was fortunate to travel a lot while I was growing up. I spent the bulk of formative years in Italy and throughout Europe—Think: Belgium, Portugal, Greece, Egypt, England, and Spain. If you name it, I've probably either lived in the country or visited for a stint of time.
We moved back to America my sophomore year of high school and upon graduation, I moved to Texas to attend the University of Houston, where I majored and minored in basically everything under the sun; but my primary areas study were English (Creative Writing), Italian Studies, and Human Development & Consumer Science. Upon graduation, I moved to New York City to participate in an internship at Marie Claire magazine, after which, I landed my first job in publishing at Glamour magazine as a beauty assistant, and later moved on to become the digital beauty editor for Essence magazine. I even wrote a few pieces for Teen Vogue along the way!
Now, I've transitioned from lifestyle magazines to digital news, and I'm the Social Media editor for the New York Daily News.
What made you decide to start your journalism career? Did you go to school for this?
I don't consider myself to be a journalist—I'm a writer. I think the difference between the two is our style and overall objective of conversation. Writers want to have a conversation and share in your story with you, while journalists often just want the facts. It's less of a dialogue and more of a one-way exchange. I've been fortunate throughout my career to work—for the most part—for women's lifestyle publications.
As a result of that, I've been able to foster real conversations with influencers and celebrities like Anthony Anderson, Andra Day, Michael B. Jordan, Goapele, Gabrielle Union, and many more.
My degree in creative writing has been invaluable in helping me to both share the stories of others, but also study tones and language during an interview so I can convey emotion through the final piece.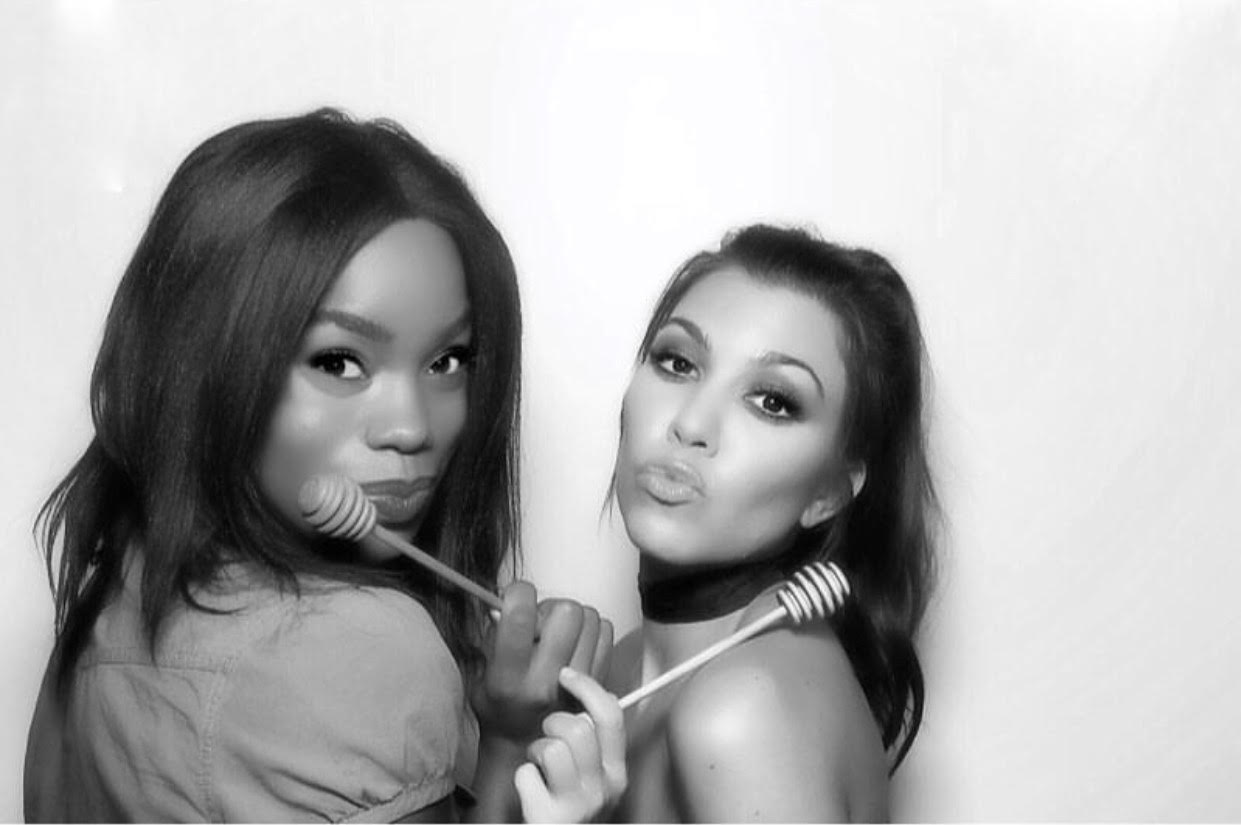 What inspires you on a daily basis?
My role as a social media editor at the Daily News has afforded me the opportunity to transition from written interviews to live on-camera interviews. Ultimately, I plan to work in television, so knowing that I'm honing my interview skills for the future, and being under the pressure of doing all of my interviews live is equal parts thrilling, terrifying, rewarding, and inspiring.
What is your favorite bible verse & why?
I don't have a favorite bible verse because I think it fosters a habit of cherry-picking a sacred text. There are verses that I turn to often for guidance, but I don't have a particular verse that I call a "favorite."  I can, however, tell you about my favorite standout moment with God. 
During my junior year of college, my mom was deployed to a war zone. This wasn't the first time I'd experienced my mom going to war, but it was the first that I was able to fully comprehend what was taking place. She told me in the car while I was home visiting for the summer that she'd be leaving in a couple of months, and would be deployed for the better part of a year. I remember crying and being so paralyzed with fear that I couldn't even get a word of prayer out. I just sat there—drenched in tears, my chest heaving, and calling out to God over and over again. And, while I remember a lot of pain from that moment, I also remember feeling so eternally grateful that my mom had fostered and encouraged my walk with God; that I'd learned by her example, and that in that moment when I didn't know what the future held or even what words to pray, that I had the comfort of calling on God because I knew He was the only one that would protect my mom and keep us both throughout that period of deployment.
What's something you would tell your 20 year old self?
Yes, Ginny—you do finally graduate! Just kidding! But I did keep switching and adding concentrations during undergrad, so actually getting that bachelor's degree felt like it took forever and a day. In addition to that, however, I would tell myself to lean into fear and go for it; that I'll discover later in life that I'm much more of a risk taker than I let myself believe in college because I was too worried about people's opinions of me. I'd tell myself to learn to be comfortable with my choices and learn to take joy in choosing myself. I could go on. I learned so much living in New York that first year out of college; I could write my 20-year-old self an entire manifesto!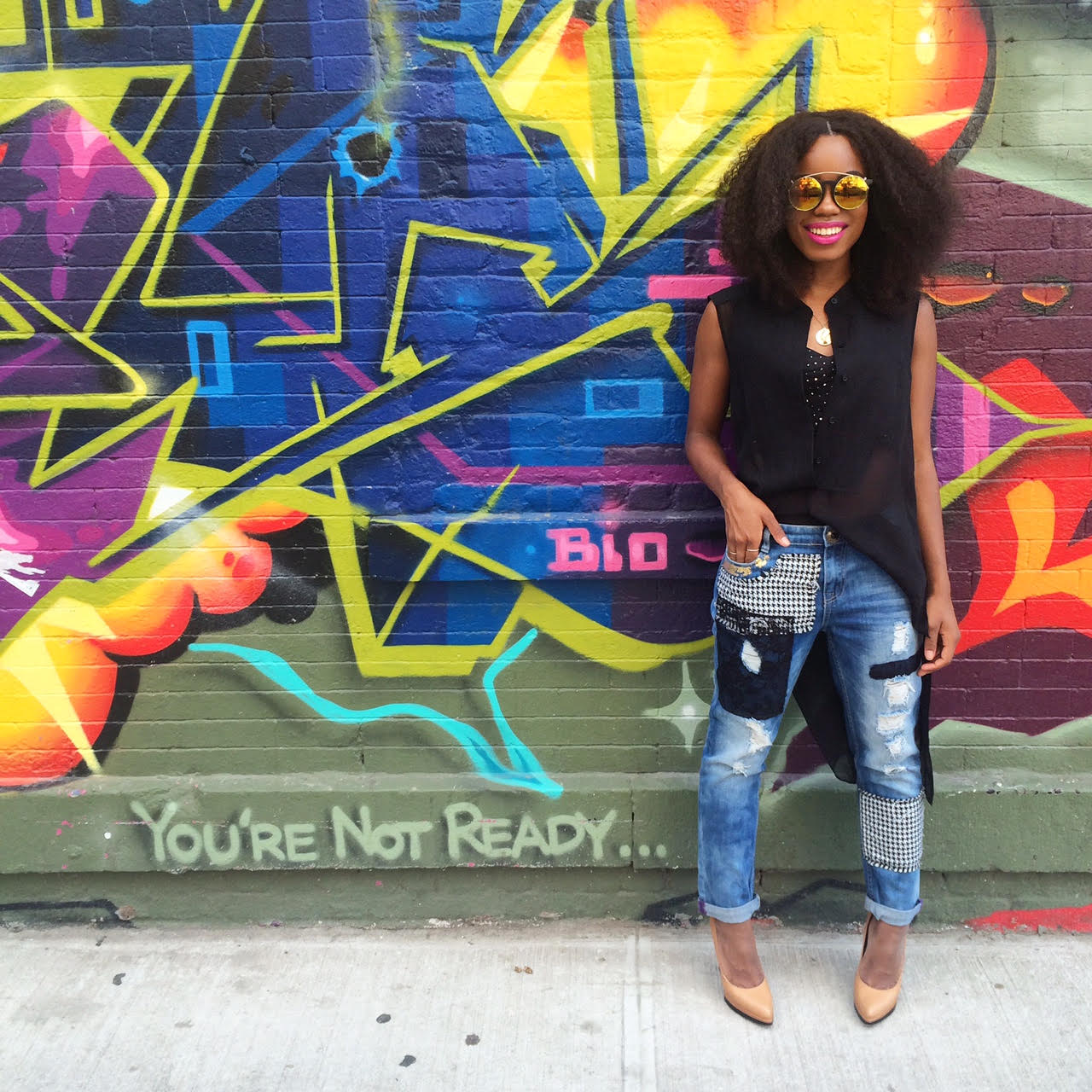 What is your end goal with your business, what do you want to accomplish?
My end goal is constantly evolving. There are goals that I had plans to accomplish by a specific age that I've been fortunate enough to achieve ahead of schedule, so a new goal must be created in its place. But, if the "end goal" is regarding the end of my life and what I want my legacy to be, I want "Virginia Lowman" to be a household name. I want to be an accomplished author of realistic fiction, and I want to have a platform that allows me to facilitate and foster real conversations with people that make them uncomfortable but also cause them to expand and grow both emotionally and intellectually. My goal is to foster conversations that delve into the human situation and ultimately fuse and forge cross-cultural and cross-class relationships.
What are the 3 most important things you would tell someone about to begin their career?
I think the most important thing—as with chasing any dream— is to start. Period. Take the first step. When I began my initial pursuit of a magazine internship, I knew that having a direct contact was the best way to get results, so I researched mastheads and editors, and thought up email address formats for their companies until finally, an email went through. Of course, I received a lot of bounce-back emails, but that process taught me a lot about perseverance.
Secondly, discipline yourself and take the time to make a plan for your vision. Research and map out the details. How much money will you need to save monthly to buy the equipment that you'll need? How much time will you have to reserve to practice your craft or write/film the content for your blog, etc.
Thirdly, be vocal about your plan. I sometimes relish the added pressure of people expecting me to achieve/deliver on something. So, once I set a plan or a goal for myself I say it out loud—sometimes to one person, other times to ten, but I like knowing that I have put something in the atmosphere that will serve as a personal charge to press me to keep going.

What is your favorite thing to do regarding your field?
Working in news, I love that I'm always informed about what's going on in the world— almost to the minute! In terms of my work in social media, I love the science of it all—looking at stats and finding out what makes people click. Having to constantly be in-the-know about the newest technologies, or recent changes in algorithms, or emerging/new additions to platforms keeps the work interesting.
But, if I had to pick one, conducting interviews and having conversations with people who fascinate me via live stream is by far my favorite part of the job.
What is your least favorite?
 There are slow and mundane days when all I do for 7 hours is post on social media. On those days when the work doesn't particularly thrill me, there's always a saving thought that one: I'm working in a fairly new industry and getting in on the ground floors, and two: a few days from now, I'll probably be interviewing someone amazing. That helps me get through the day.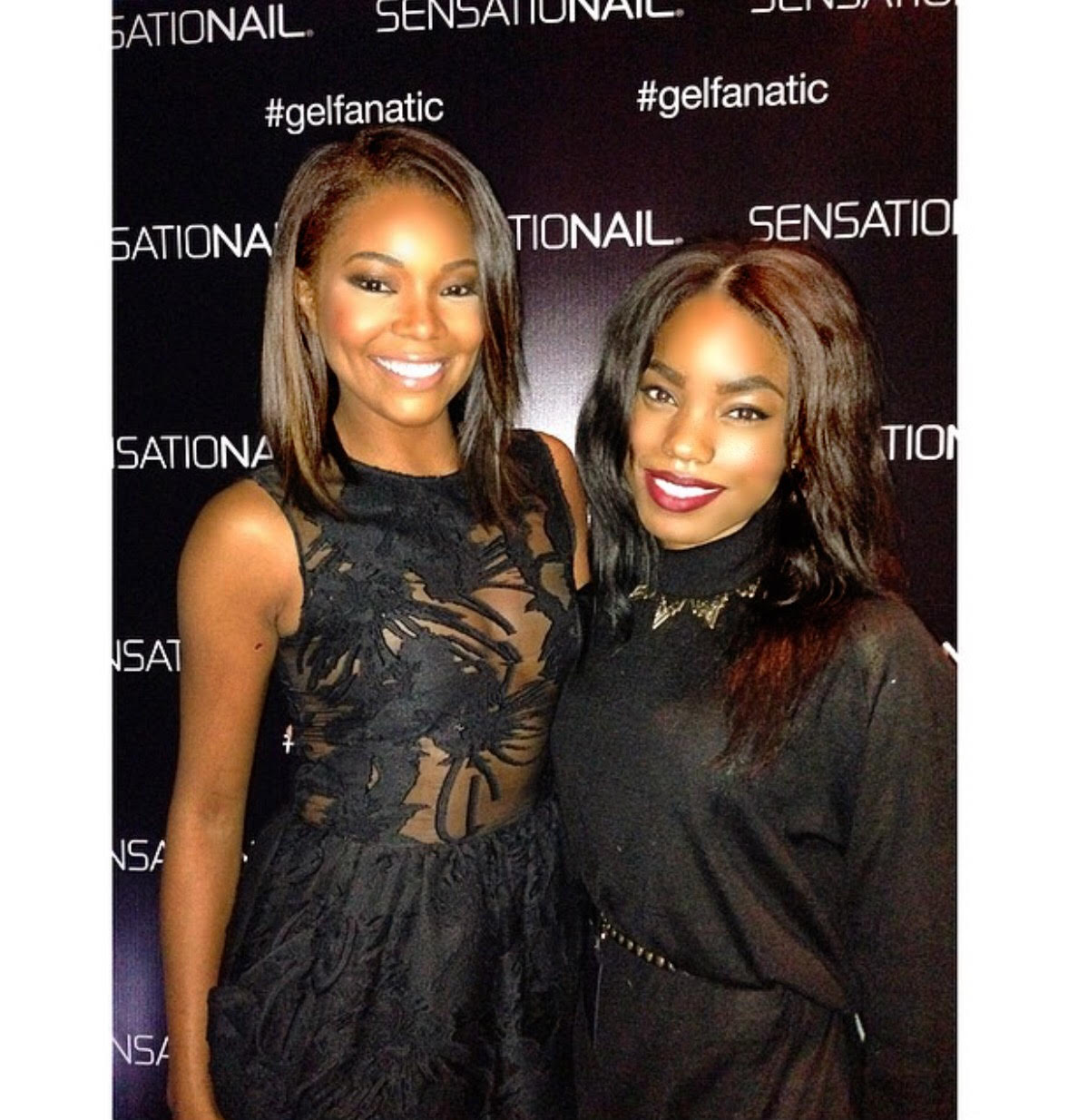 What has been the most surprising challenge within your career?
The ebb and flow of it all. I never imagined I'd work in news, but here I am and I love it! It could be the culture of New York, but the longer I work in corporate America, the more I realize that you'll never really feel 100% ready for a lot of things work will throw your way, but I think we're better off being curious about our discomfort than shying away from it and not experiencing the thrill of transforming a dream into a reality.
Until Next Time!
-B