Hello! I am back from traveling for work all last week. I went to the Big Apple (so much YASS), so took a break from ze blog for the week. It was so nice in New York, but I am just not a cold weather girl anymore. I was ready to be back in the H with my dog, my Starbucks & 70 degrees.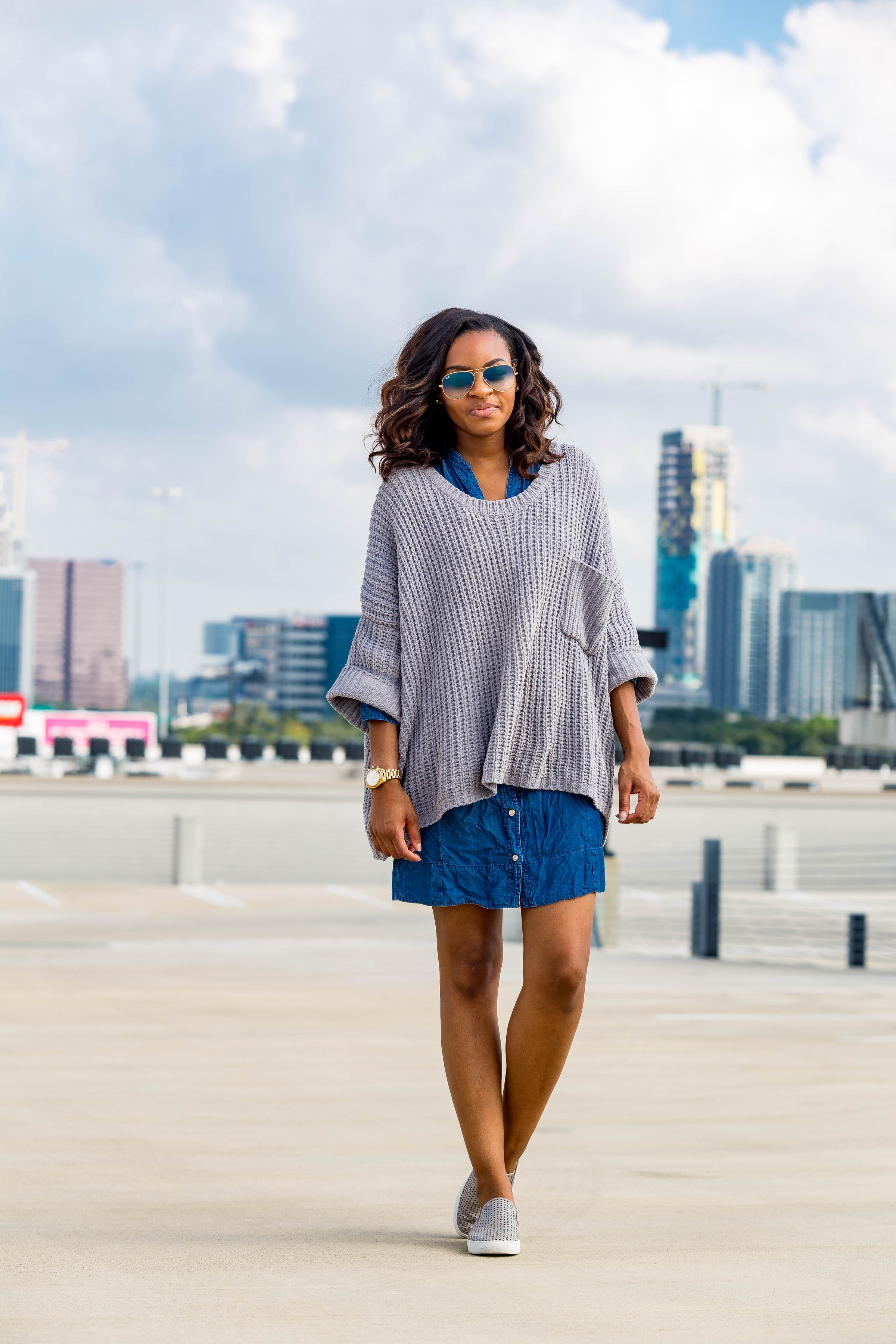 Semi Side Note: So many of you ask why I don't blog when I am on my work trips & my response is simple- I'm working! I love my job just as much as I love my blog but don't mix the two for many reasons. Both deserve their own attention, so I plan on keeping it that way.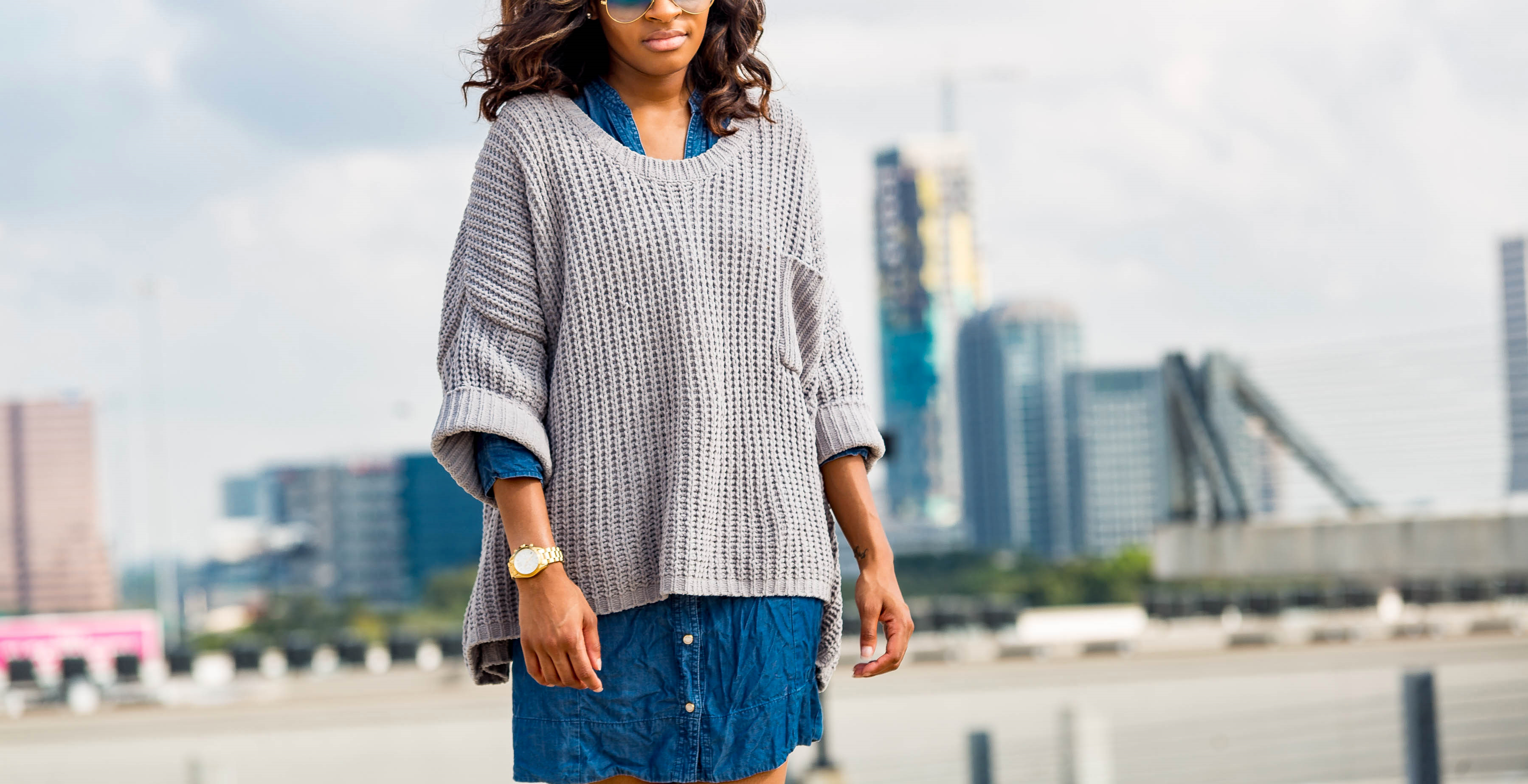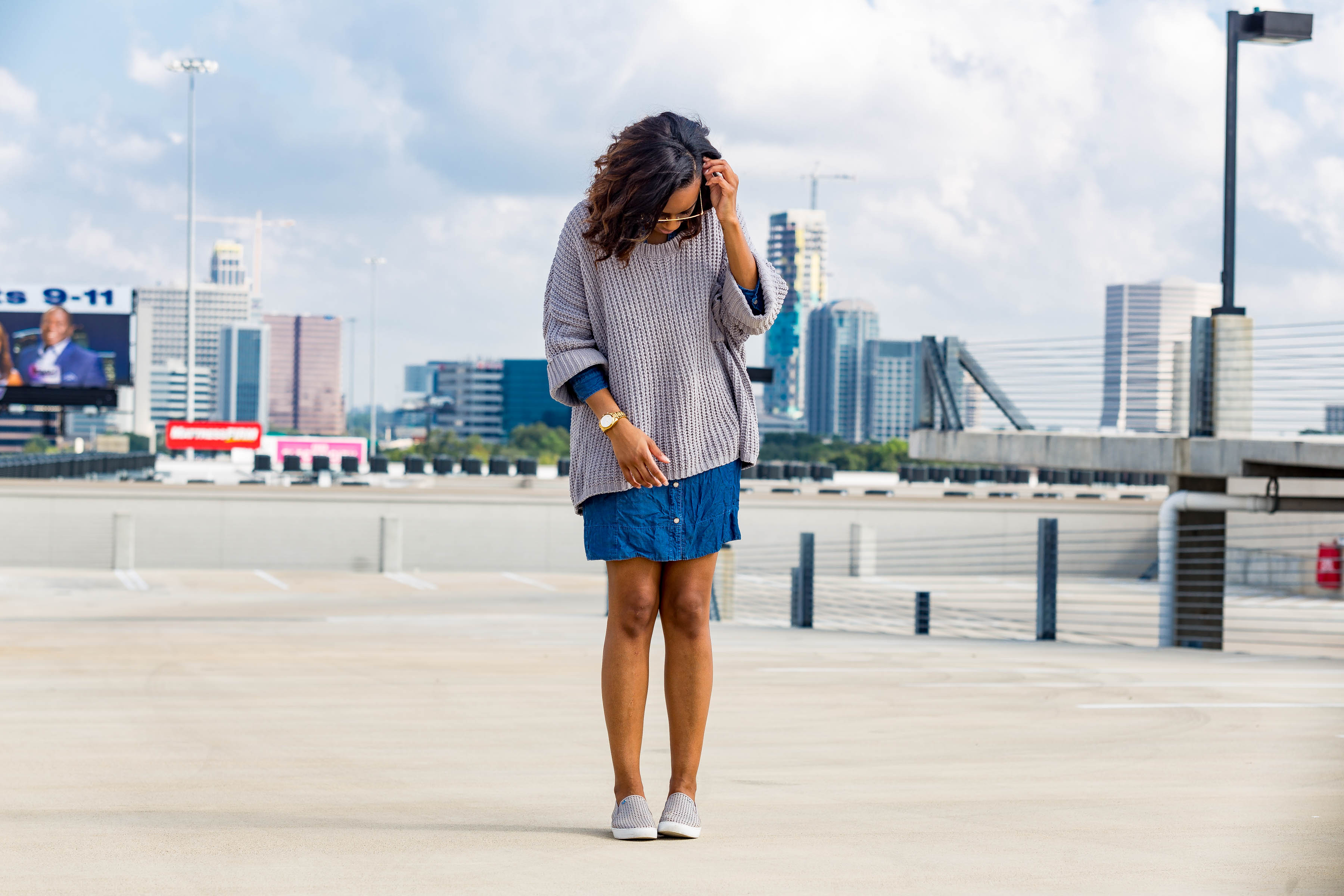 As beautiful as it was in NY, I was actually happy to come back home! It was cold enough to wear my favorite boots, as well as some fur (again- YAS), but the weather here in Houston is currently beautiful! It's not cold & not hot, but just somewhere in between. Basically, the weather is perfect.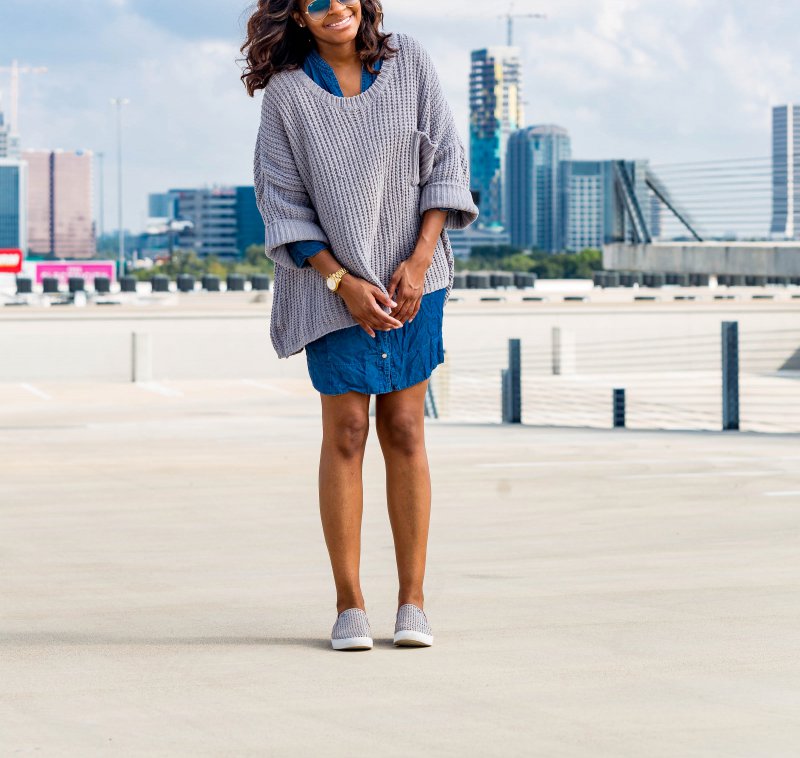 This week, I totally plan on bringing out some of my go-to sweaters, just for the fun of it. This one is for sure one of my favs, from one my favorite online boutiques. I added it with a denim dress, because that's what you do in weather like this- mix sweaters & dresses!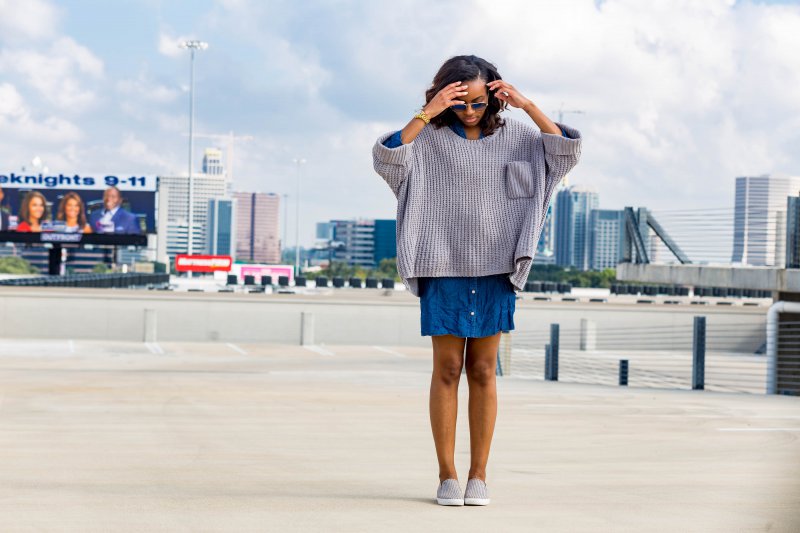 This dress I've had for a while- it really casual so I kind of keep it that way. I don't ever wear it with heels & always keep it simple with flats or kicks. This look is perfect for a casual day, or even running errands. Speaking of errands, Thanksgiving literally came so soon! I can't believe it is already towards the end of 2017! The days, weeks & months seem to go by faster and faster. I was always told this, but now it seems like a true statement! Basically what I'm trying to say is that this year is almost over ya'll (OMG)! Cray-Cray!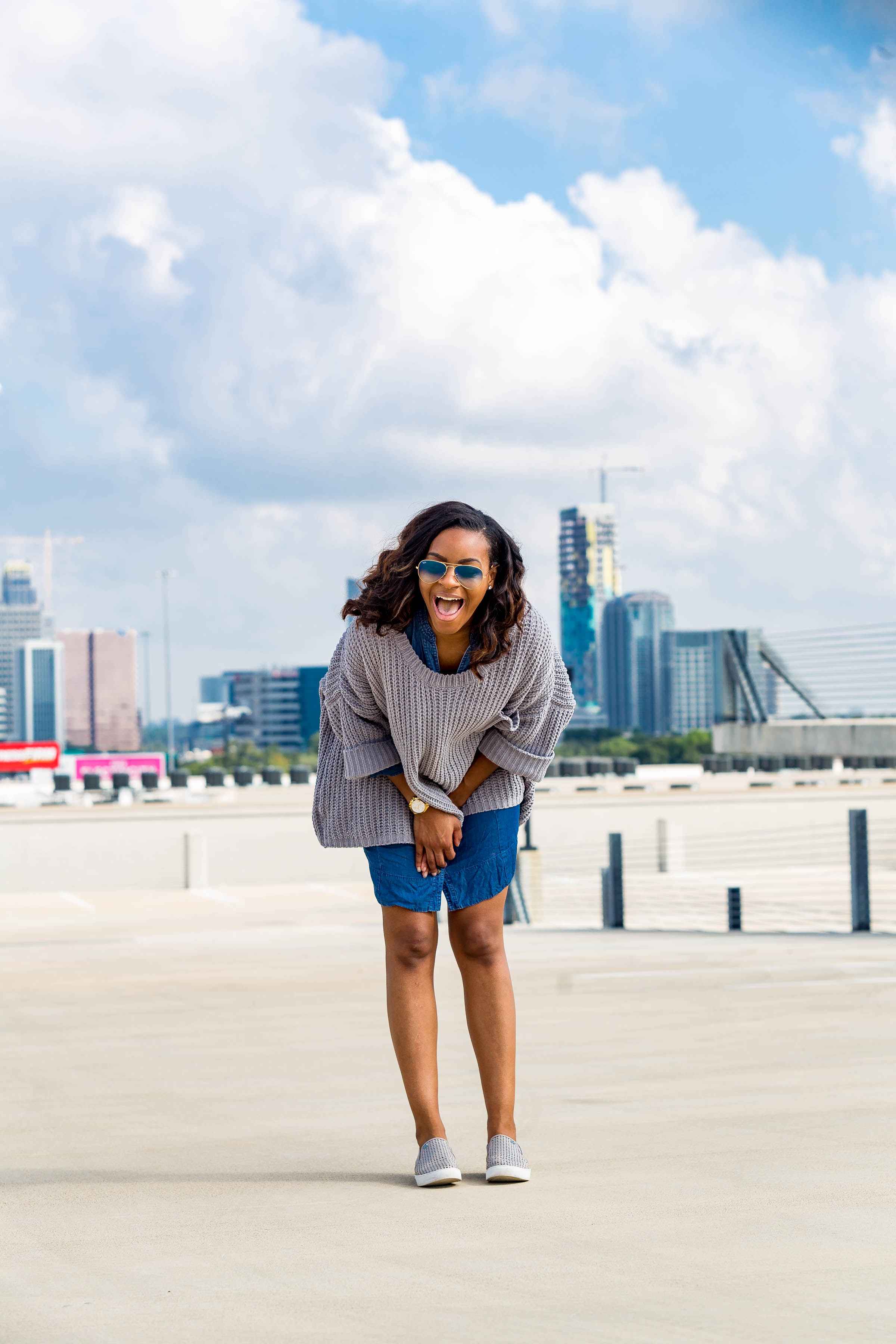 Until Next Time!
-B