Well- it's been a whirlwind down South these last few weeks to say the least! So much has been going on that I stopped watching the news- it was just too much! With all the disaster going on recently- it was the best feeling to get a little glimpse of happy- a package in the mail from Epica! It was like Christmas in September the other day- my box from this amazing brand was filled with so many fab things! Although I have been compensated to write this post, all opinions are my own.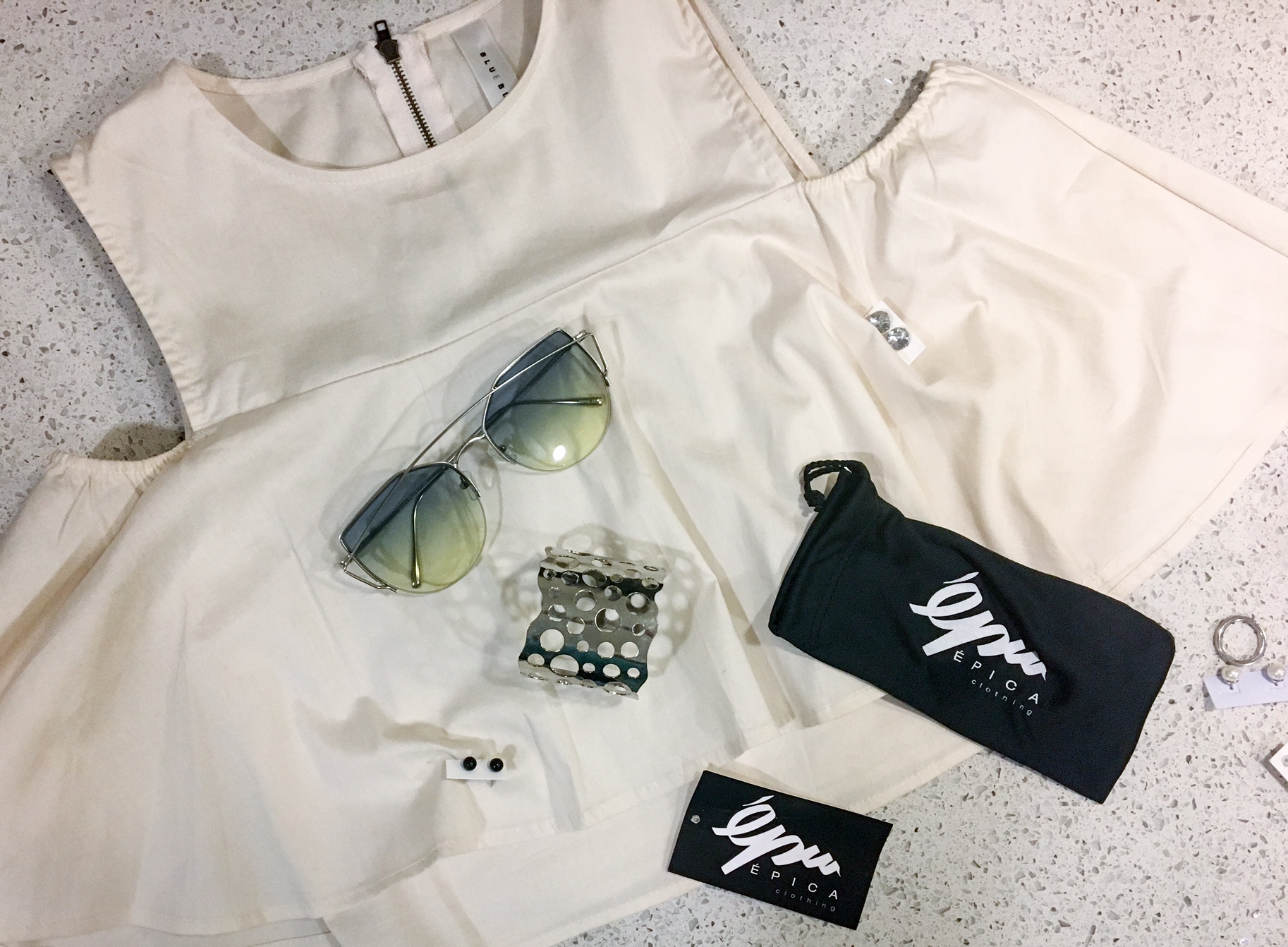 If there's one thing I love- it's a brand that supports women! Epica is just what that is, besides simply fab. I am soo picky when it comes to accessories (especially earrings) & love all of the items that they sent me! Being a minimalist and not wearing much jewels, I love how the ones that I got are simple but fab at the same time. The quality is great and the price points are pretty amazing too, so this is pretty much a win-win for all! I also recieved a top which I love and just can't stop wearing! It is so versitile in my closet and goes with so many things! Again- #Win.
Don't just believe me, and check out the brand for yourself by shopping Epica yourself! You can get 25% by using my code, SGRACE15. Head over to the website before it's too late- as my code expires soon!
Until Next Time!
-B