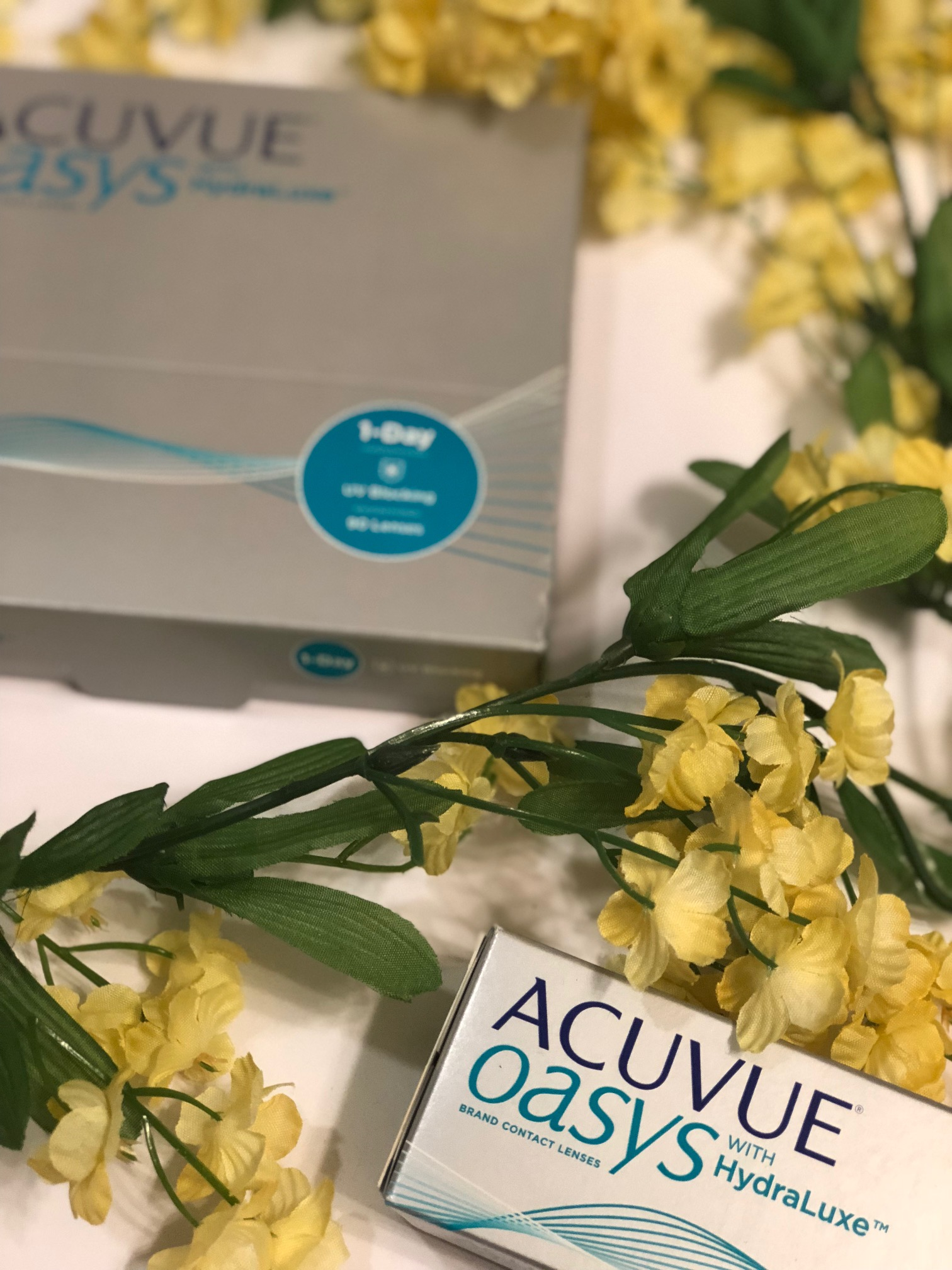 Secret time= I've been wearing glasses since I was in 3rd grade. I never leave the house without them or my contacts (I seriously can't see ya'll!) and I especially need them at night. I'm what you would consider extremely nearsighted & need some uhm "vision help" to say the least! It probably doesn't help that I'm also on the computer all day at work. When wearing my contacts, comfort has always been important to me.  ACUVUE® Brand Contact Lenses  have recently made my life easier and I couldn't be more thankful! My new contacts are so thin and clear, I don't even feel like I'm wearing them!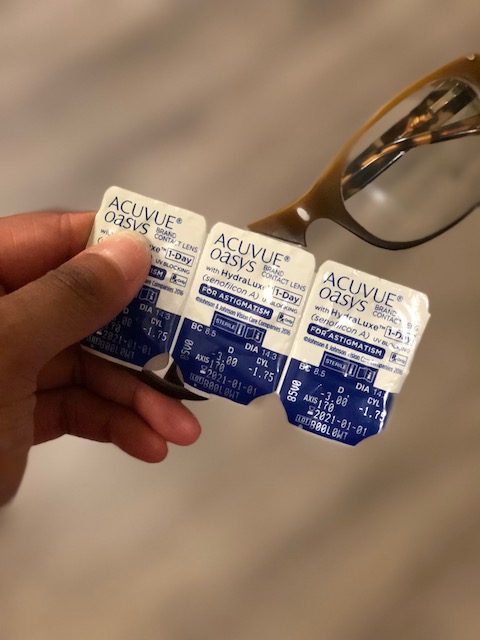 I have dry eyes and almost every brand of contacts I have tried dried my eyes out. I also have an astigmatism in one of my eyes (I told ya'll…I have serious probs haha), so that's a whole other story. At my appointment, I tried on ACUVUE OASYS® 1-Day with HydraLuxe™ Technology and OMG ya'll…game changer! And for my astigmatism, I can wear ACUVUE OASYS® 1-Day for ASTIGMATISM. They were comfortable the entire day and all I had to do was throw them away at the end of the night and pop in a new pair in the morning. ACUVUE® is also the only brand with UV protection† across its entire product line.
Since my appointment last week, I can see better. It is so convenient having daily disposable lenses and I for sure feel like I now have a more vibrant, connected life. A must try for anyone with a need for contacts on a daily basis like me – #ChangeItUp I promise you will not be sorry!
Until Next Time!
-B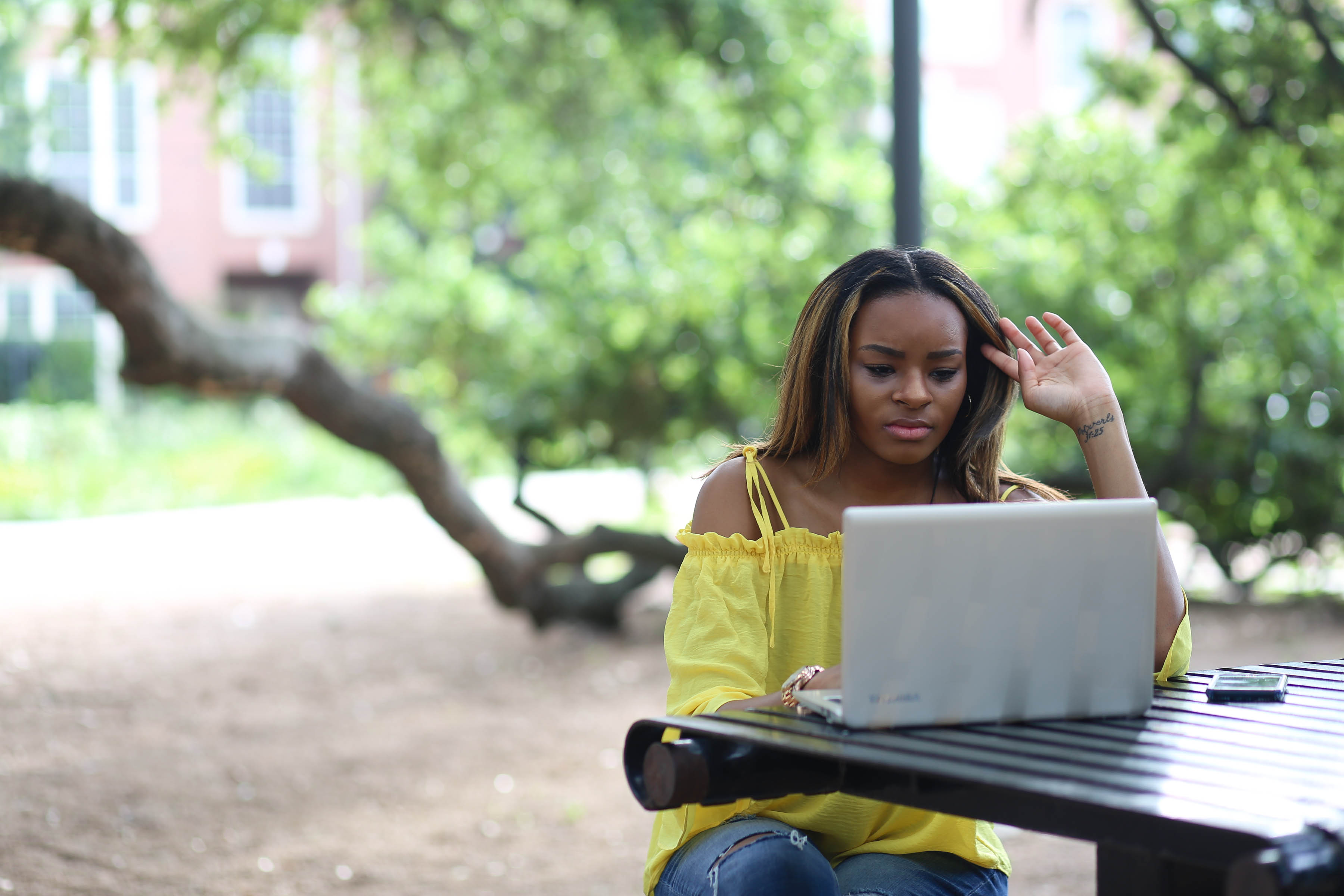 This post is sponsored by ACUVUE® and Her Campus Media. All opinions are my own.
ACUVUE® Brand Contact Lenses are available by prescription only for vision correction. An eye care professional will determine whether contact lenses are right for you. Although rare, serious eye problems can develop while wearing contact lenses. To help avoid these problems, follow the wear and replacement schedule and the lens care instructions provided by your eye doctor. Do not wear contact lenses if you have an eye infection, or experience eye discomfort, excessive tearing, vision changes, redness or other eye problems. If one of these conditions occurs, remove the lens and contact your eye doctor immediately.
†Helps protect against transmission of harmful UV radiation to the cornea & into the eye.
WARNING: UV-absorbing contact lenses are NOT substitutes for protective UV- absorbing eyewear such as UV-absorbing goggles or sunglasses because they do not completely cover the eye and surrounding area. You should continue to use UV-absorbing eyewear as directed.
NOTE: Long-term exposure to UV radiation is one of the risk factors associated with cataracts. Exposure is based on a number of factors such as environmental conditions (altitude, geography, cloud cover) and personal factors (extent and nature of outdoor activities). UV-blocking contact lenses help provide protection against harmful UV radiation. However, clinical studies have not been done to demonstrate that wearing UV-blocking contact lenses reduces the risk of developing cataracts or other eye disorders. Consult your eye care practitioner for more information.