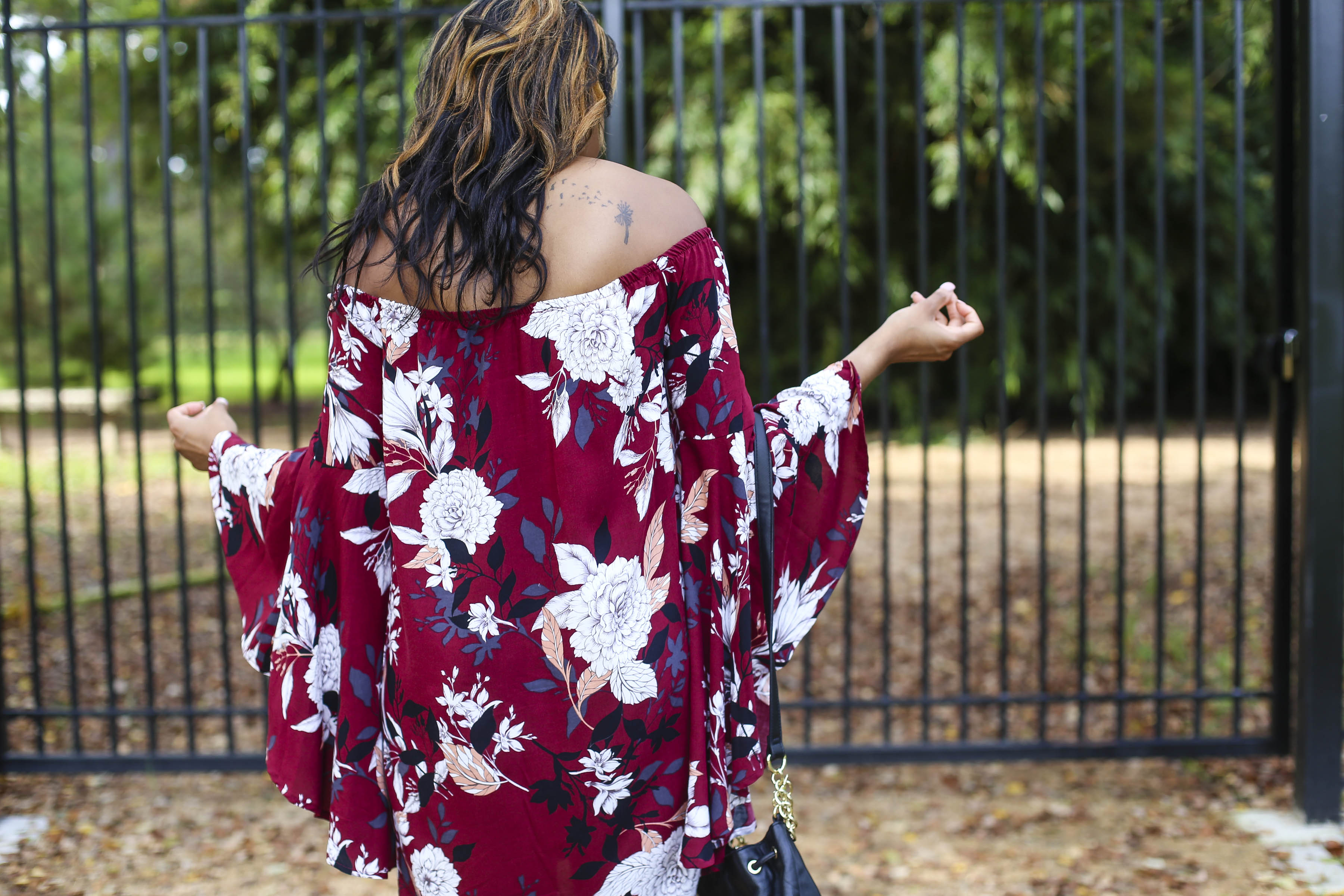 I have never been much of a floral person, but I think that this fall this will be changing! Floral patterns are no longer only in "girly colors", many floral fits that I have seen this fall are also in neutral colors, from maroon to black. While florals are not new, this color pallet regarding them definitely is! I am super excited to finally be able to incorporate floral into my wardrobe & decided that this dress was the perfect starter piece. Besides it being off the shoulder, a new "trend" this spring, it also has these amazing bell sleeves, which is an upcoming trend for fall. Another trend I kinda love/kinda don't lie but am trying to (ha) are pleats..more about that here.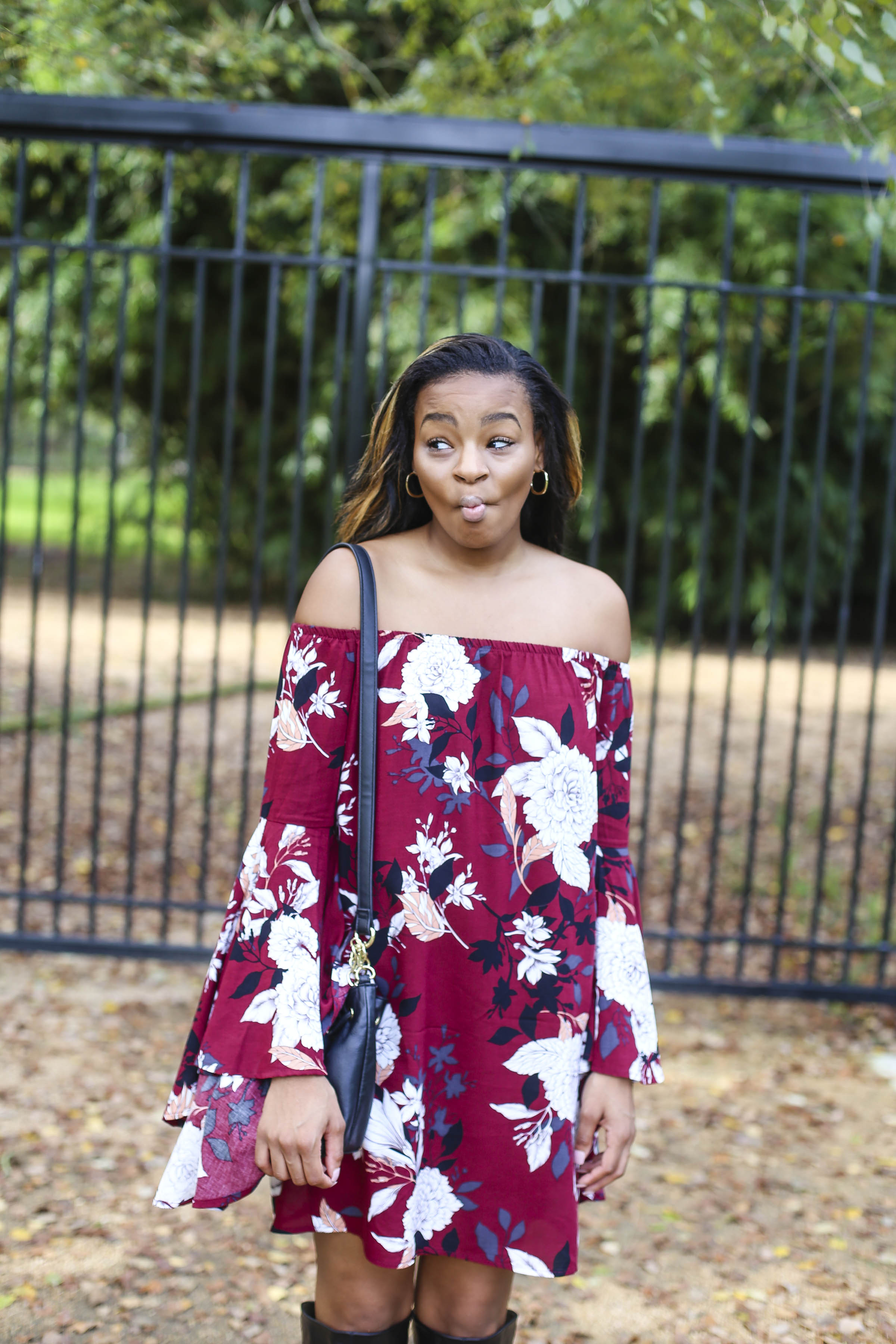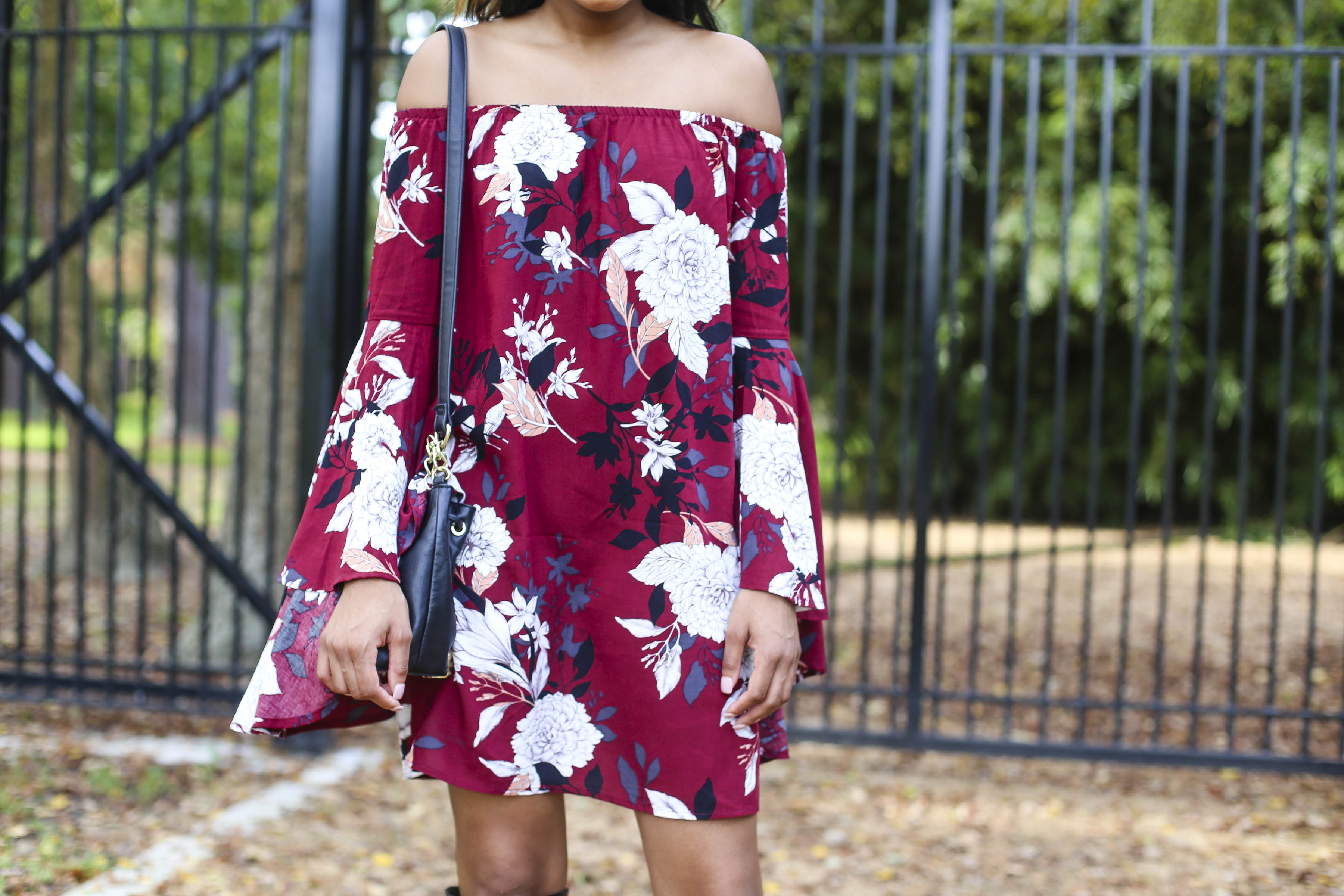 Off the Shoulder Dresses:
Complete the Look:
Off the shoulders were a trend this summer and are still acceptable here in Texas! Although I openly do wish it was a little colder in Texas already, I am secretly enjoying being able to wear some of my favorite trends from this summer/spring still. I love this dress not only because it is an off-the-shoulder, but also because it is a 1 piece outfit as well! By that I mean that it is bold enough that not much else is needed to complete the outfit. Between the belle sleeves and the bold print, the looks stands out on its own! For my outfit, I choose to incorporate some of my winter shoes and paired it with some leather boots. You can, however, wear many shoes with this dress – from booties to flats- all are acceptable.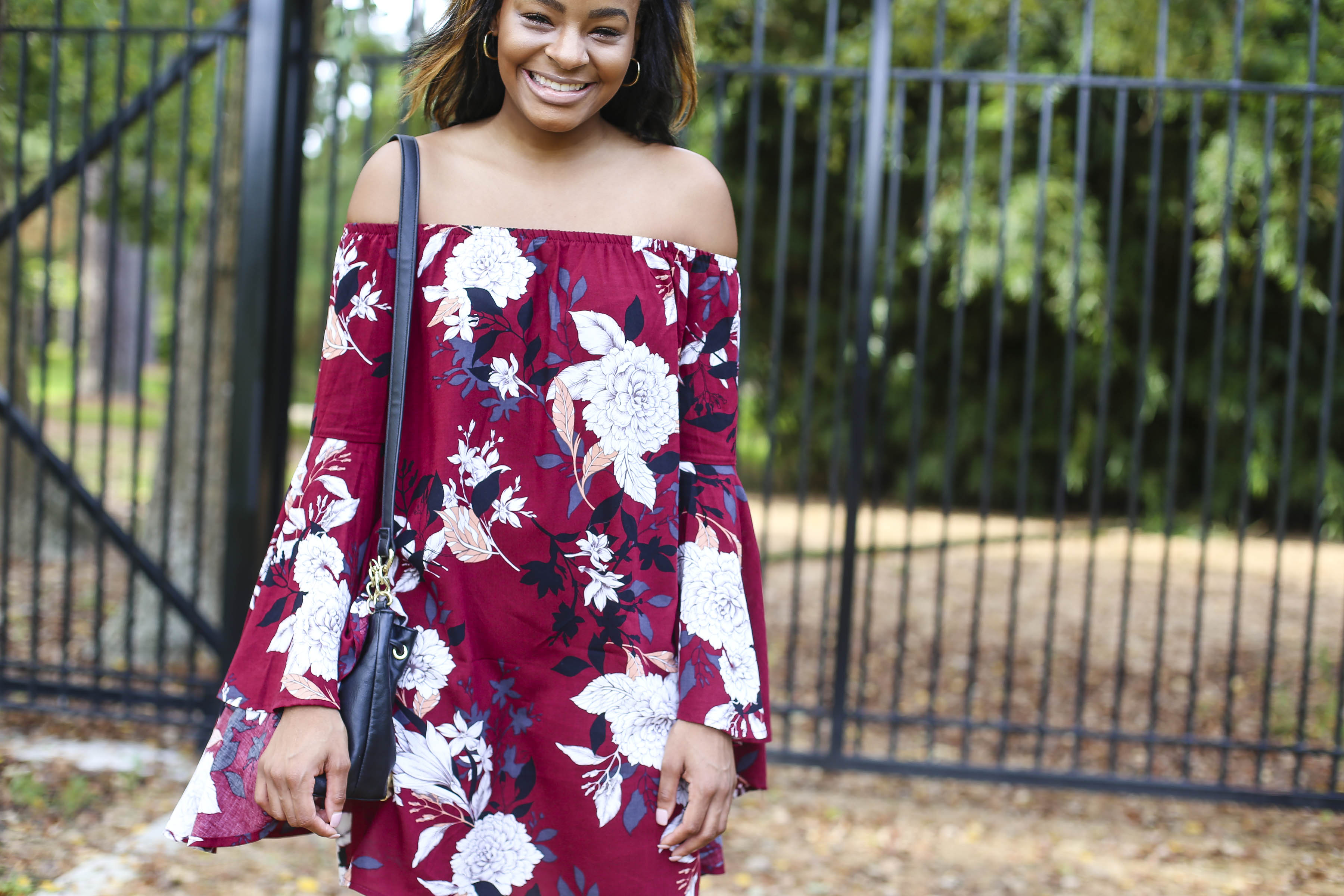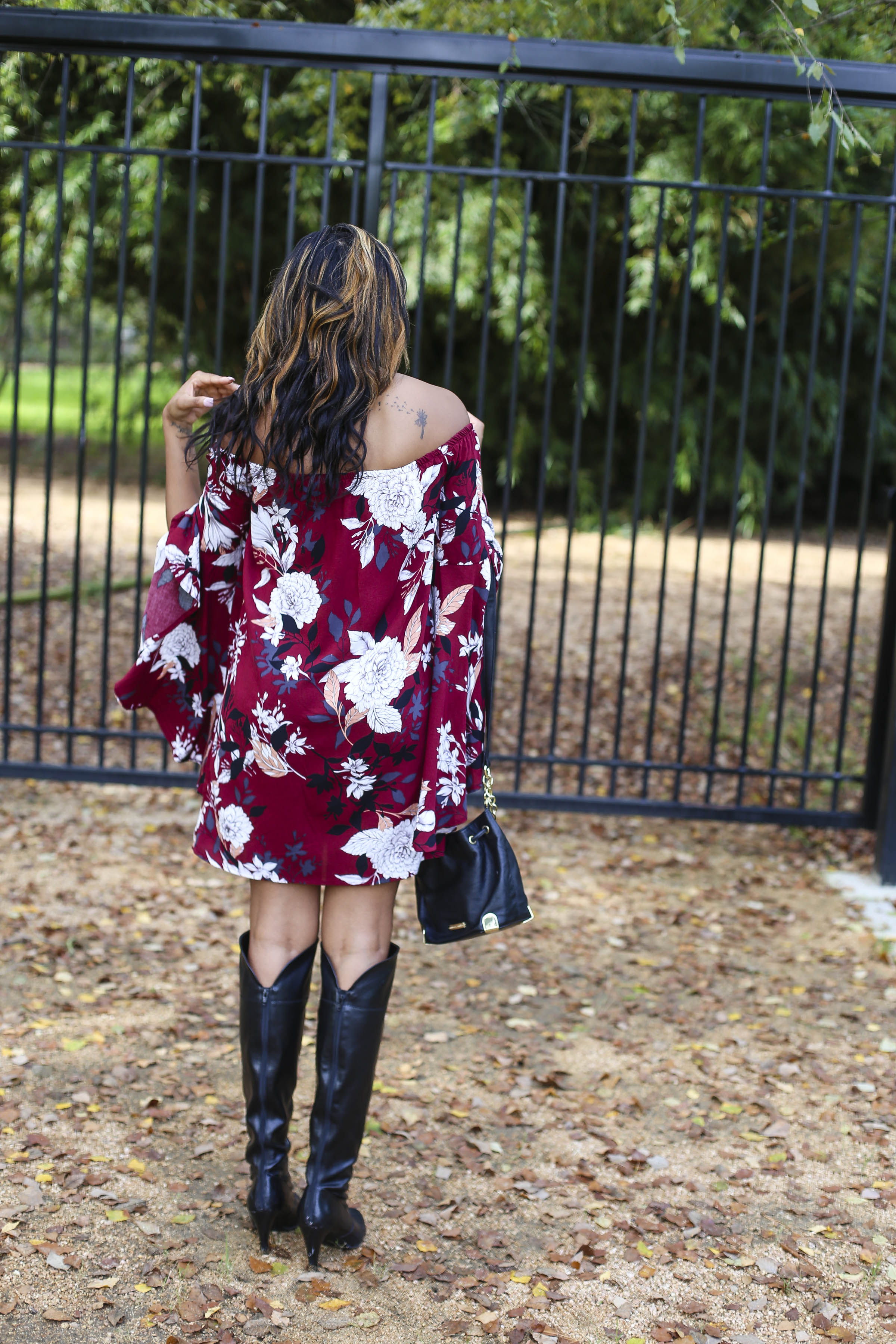 This fall, I am going to challenge myself to wear more prints. As previously stated, I normally stick to neutrals, and hardly wear color in the colder months.  I have decided to step out on a limb and try clothes outside of my normal "go-to's". This dress is for sure a start to a new me! What new trends are you going to try this fall?!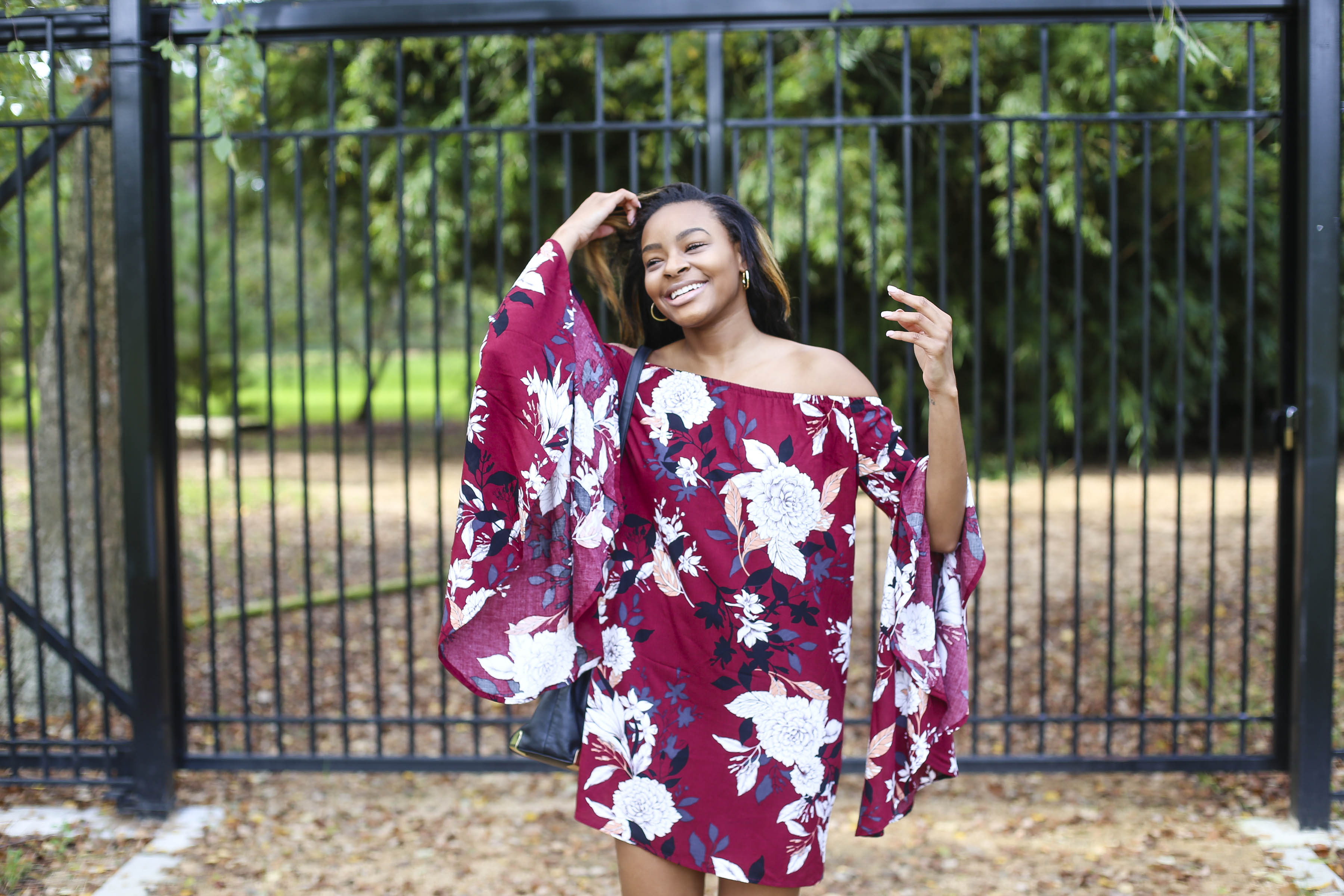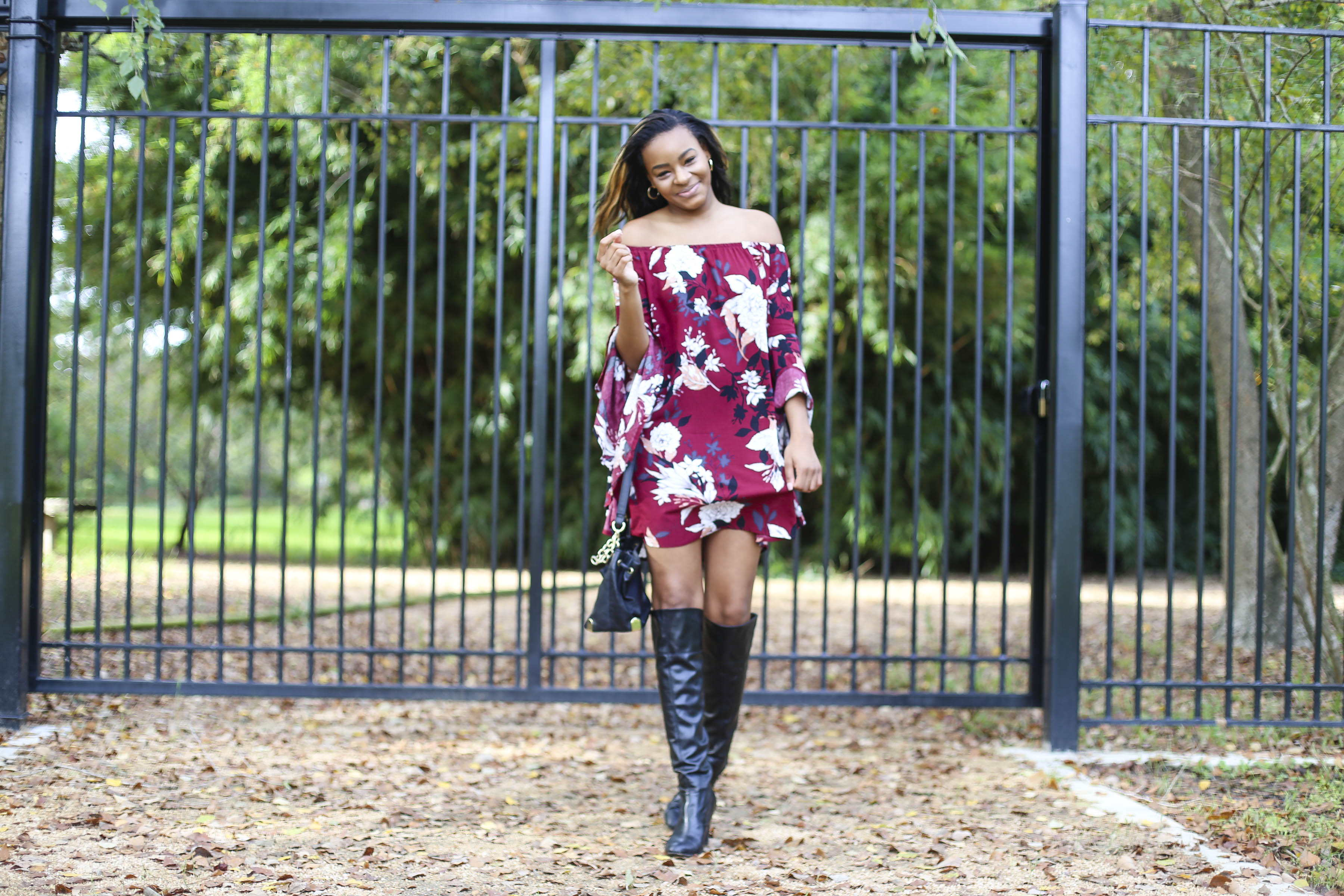 Until Next Time!
-B