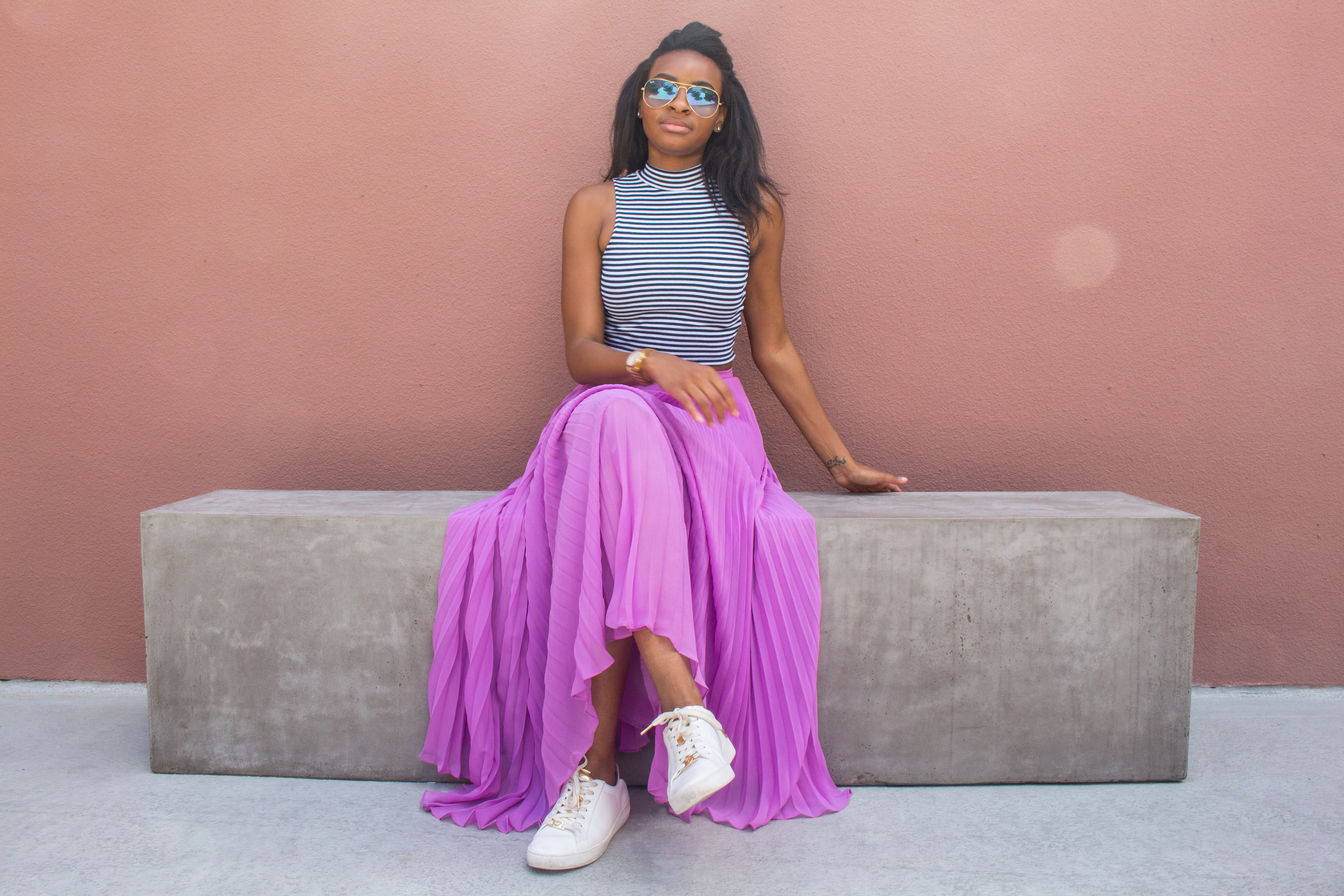 It's finally getting cooler in Houston (kind of) and I could not be happier! Although I enjoy the summer time, there's nothing I love more than fall! Before fall, of course, comes transitional weather in which you can be so creative with your closet! Since it is starting to cool down in most parts of the world, you can now wear sweaters & shorts and not have a heat stroke while doing it! Skirts & Kicks are totally acceptable, and you can finally do some closet cleaning. I, for one, have done all of these things in the last week & am more than ever ready for fall!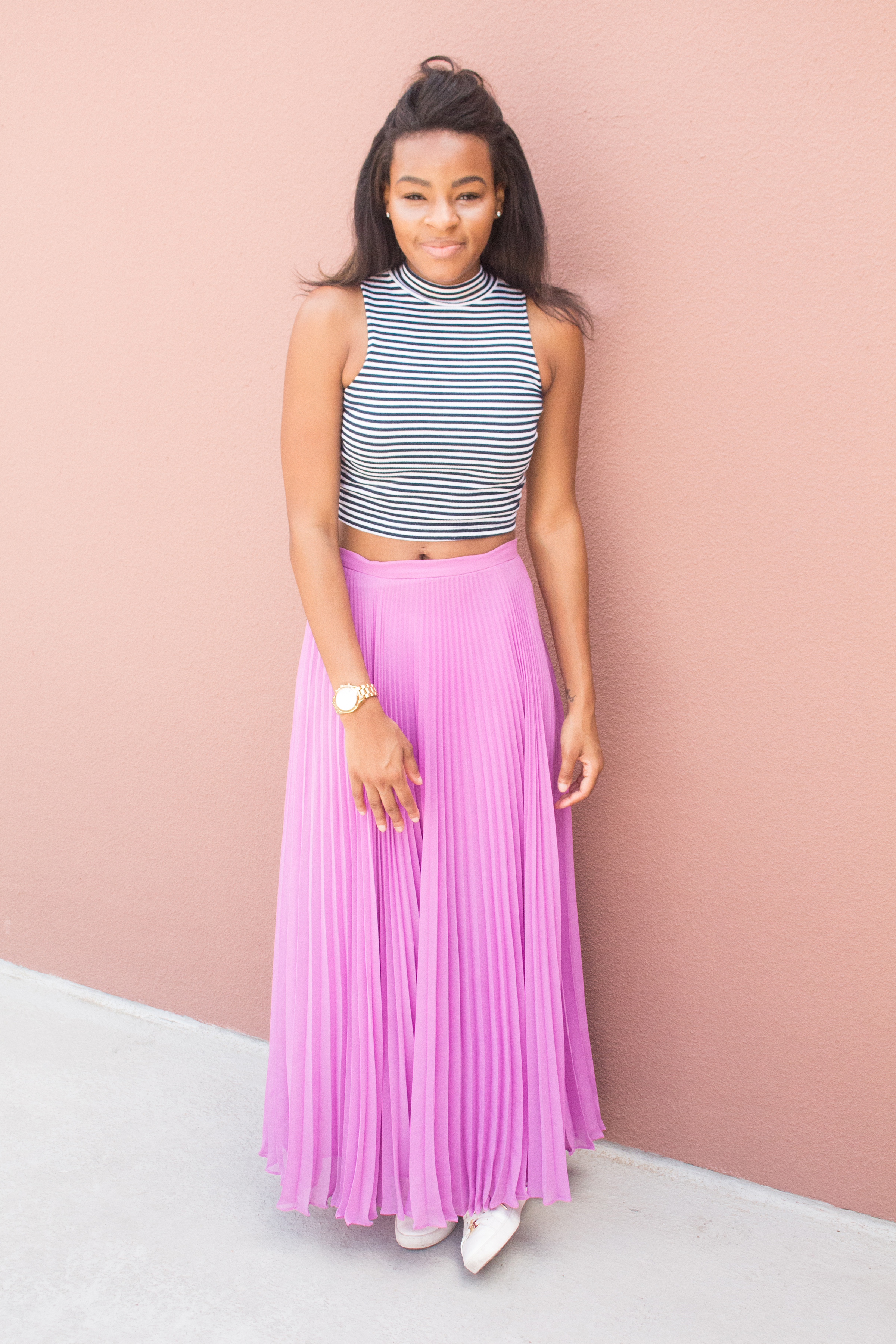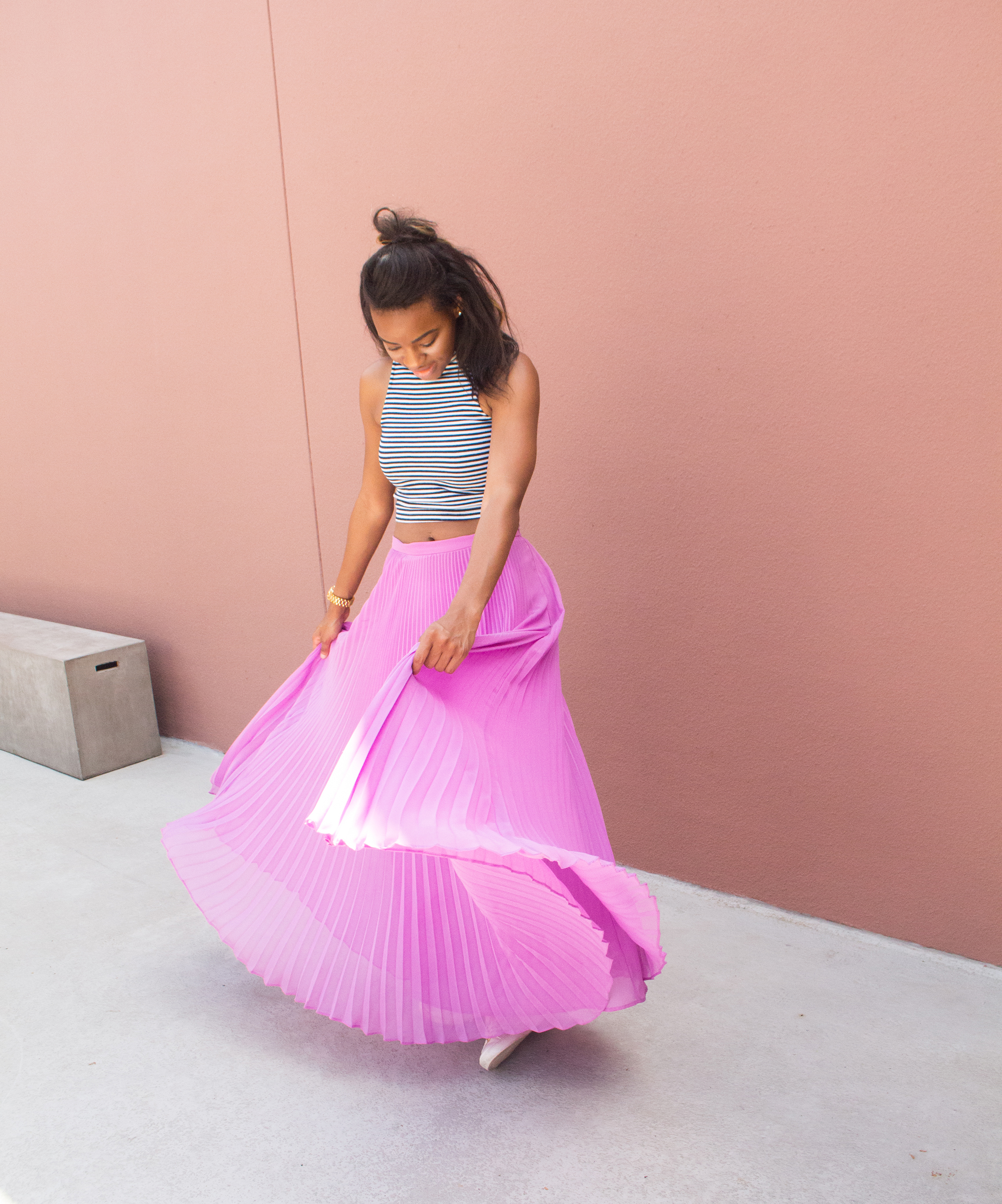 I love this maxi- as it was on of my many Nordstroms finds a long time ago. I wear it quite often, so am always trying to think of new ways to wear it! I recently wore it was some of my favorite kicks & got so many compliments. I've always seen others do the whole "sneakers & maxi skirt" thing- but I never did. Well- I have crossed that bridge && am never turning back! Wearing a maxi skirt & kicks is probably the most comfy thing & best idea ever, all wrapped in one. It's kind of like saying- "Yeah I can go to brunch and totally leave from there and go run errands too". Basically- this look was made for me!
I haven't been doing much shopping lately ( for sure have enough in my closet to last for a while), so finding new ways to wear things that I already have has been such an exciting thing for me! Just because I haven't been shopping though, doesn't mean that you can't! I linked simimars to my outfit, most of which are on sale, just for you below. Happy shopping!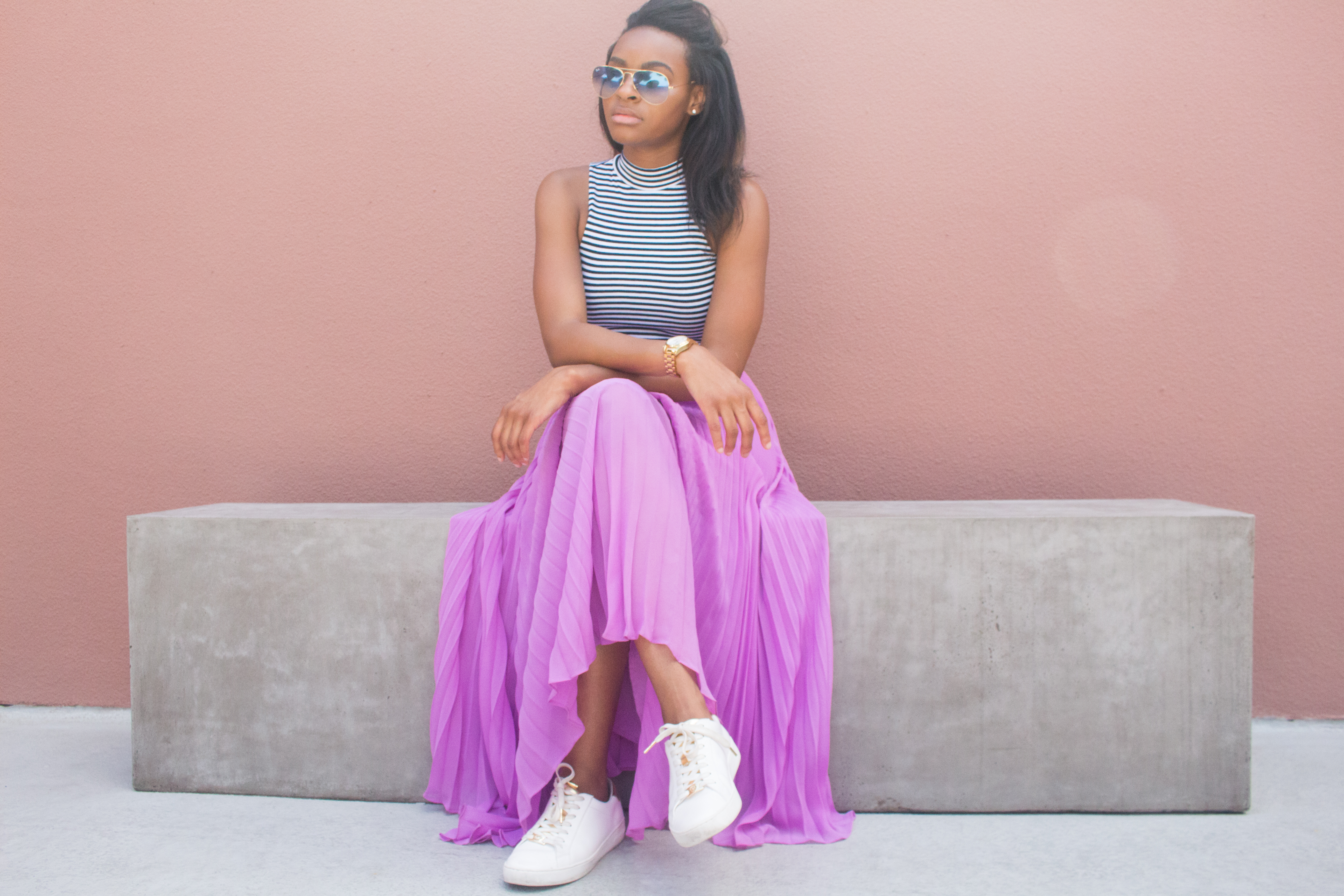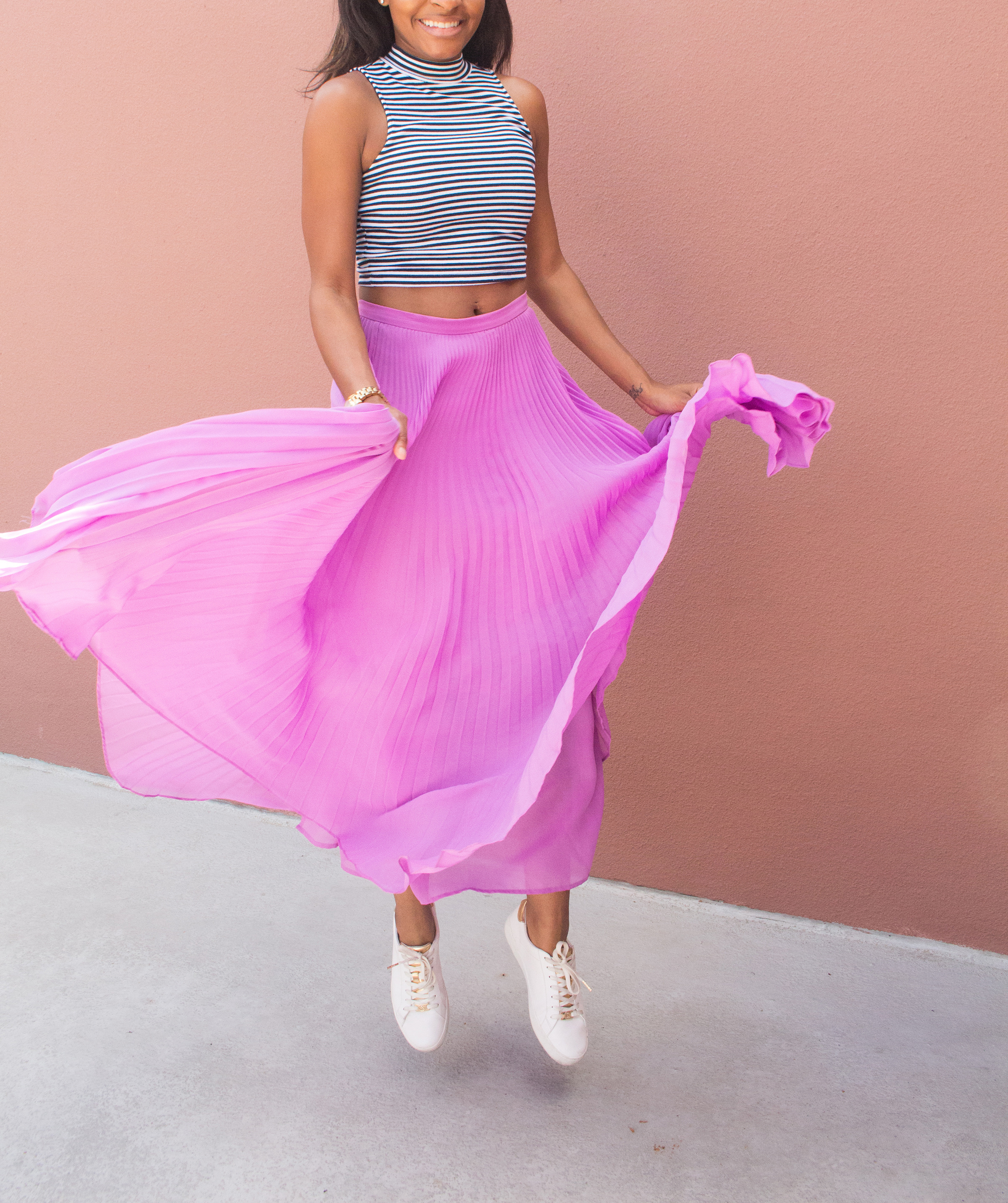 Until Next Time!
-B