I am for sure channeling my inner Blair Waldorf  with this look today, minus the kicks! What says preppy chic more than some oversized denim & a pleated skirt?! Since it is finally officially fall, I am in the full swing of mixing my spring and winter wardrobes together. Normally, I just go and buy transitional pieces when the seasons change. This year, I decided to pull some old classics out of my closet & use items that I already have to experiment different ways I can wear them!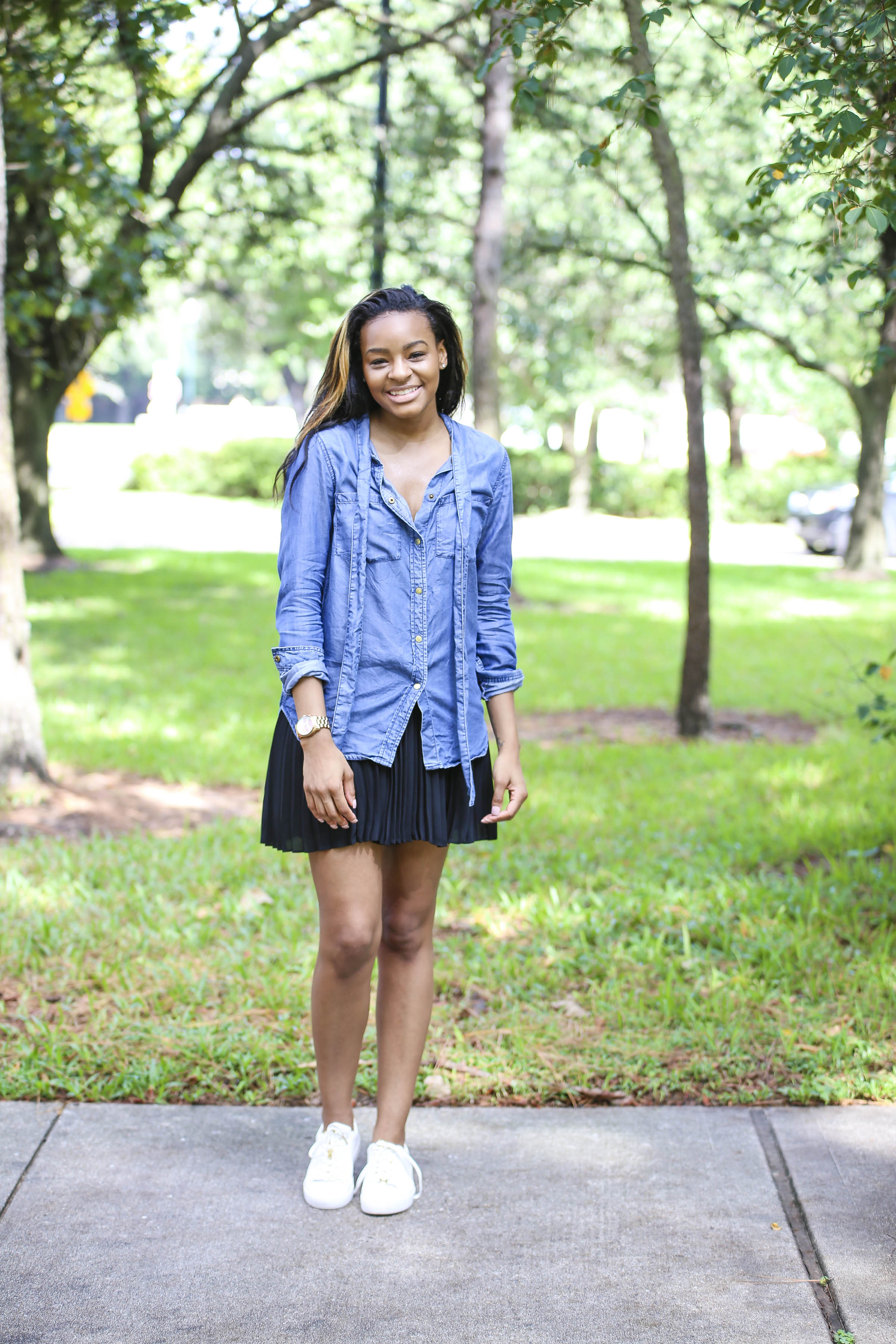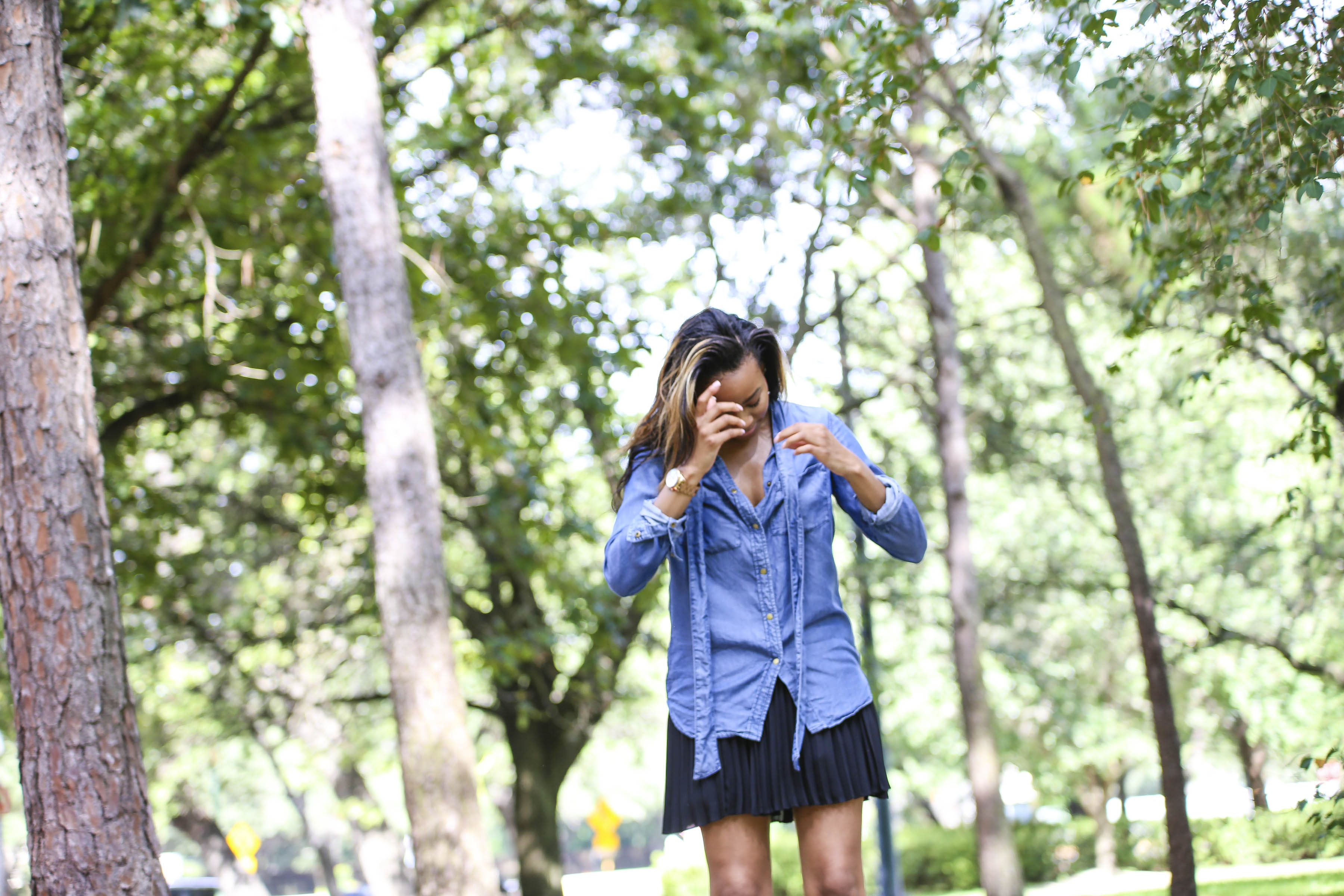 I like denim and tend to wear it year round. I think a classic denim top is something that can go with anything and is a  great piece to have in your closet, no matter what your style is. The one I am wearing in this outfit is great because it's kind of an updated version! The tie allows for this top to either be girly or casual, and it is tailored enough that it can also be tucked into any bottoms. I chose to wear this top with a black skirt only because I like keeping things simple. This top, though, can be paired with denim bottoms for a chic all denim look, or can be worn with any other neutral! If you wanna get a little crazy, you can also put this top with any patterned bottom.
Details: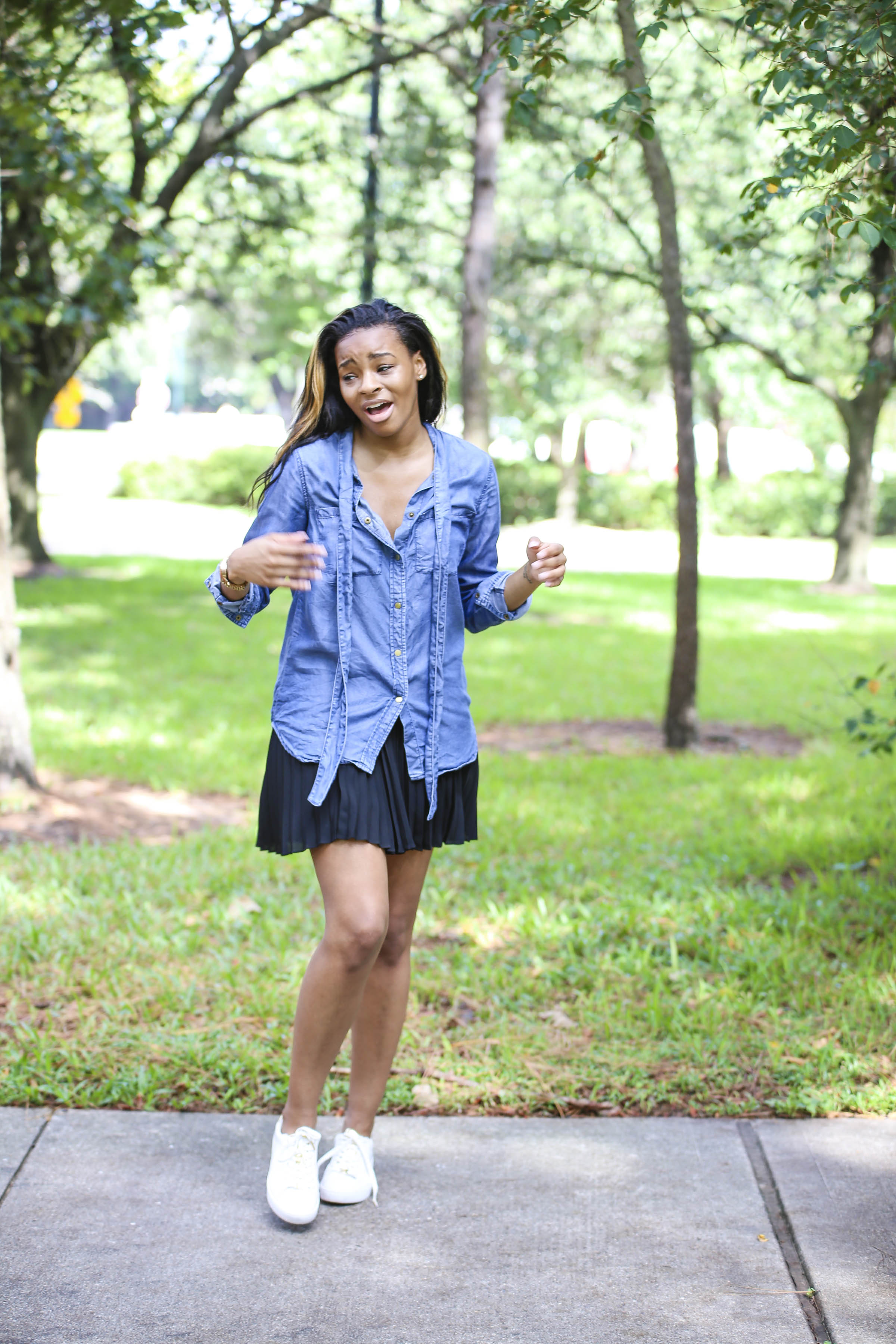 Pleats are one trend that continue to make its way back into style every fall for the past few years now. I am not a pleats girl, but sometimes I wear them. Since I am not super girly, when I do wear pleats, I am always sure to wear other pieces that are unexpected, such as sneakers for example. I like pleats in moderation, meaning I barely like them at all haha! I do love this skirt though, as the dark color kind of makes the pleats more subtle. As for shoes, I have decided that I will continue living in sneakers going into fall too! I love these ones, as they are of course neutral and go with everything. Not to mention, athleisure is a for sure thing (more about that here). Pairing some sneakers with a pleated skirt is not only unexpected, it's also the epiphany of taking a style and making your own!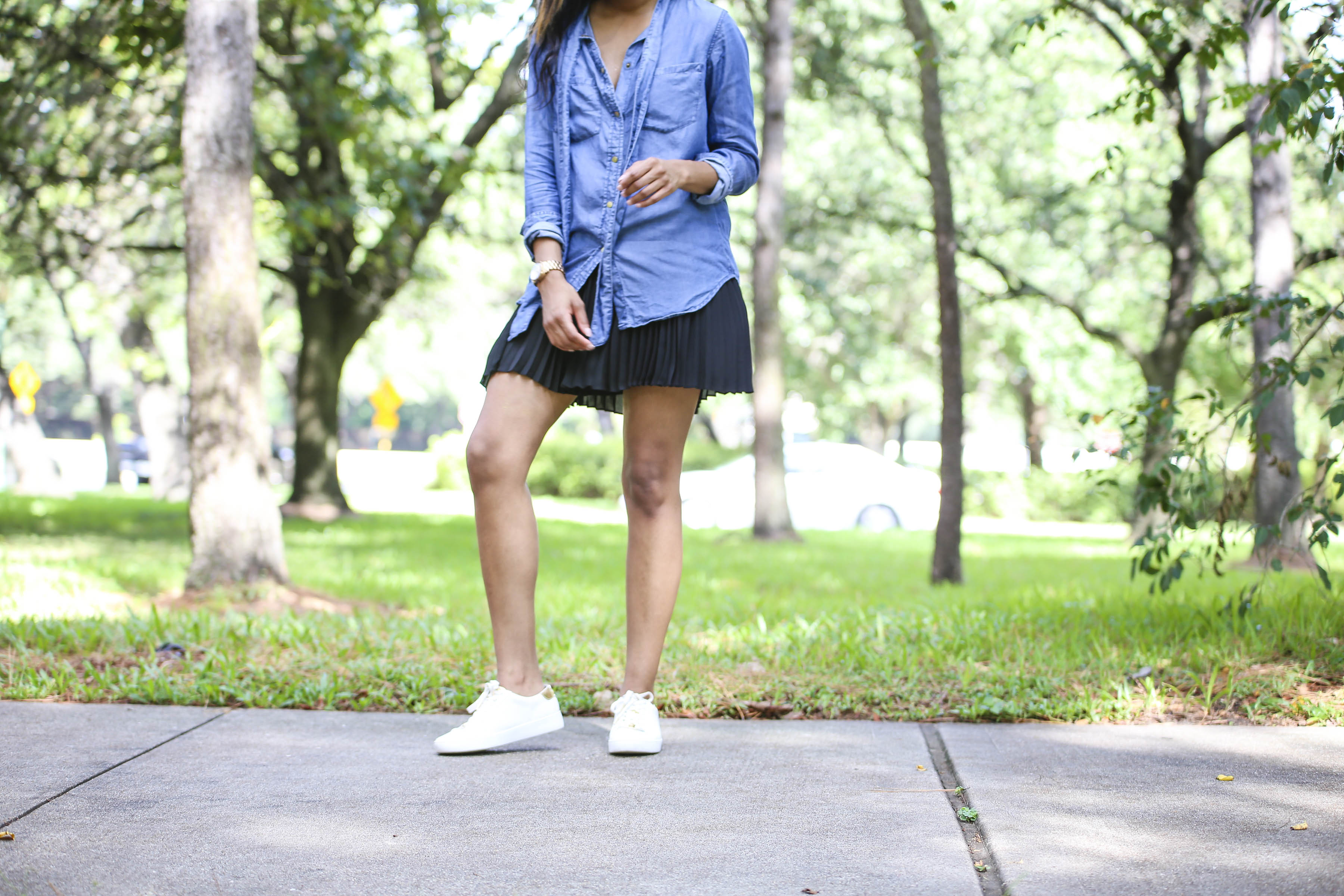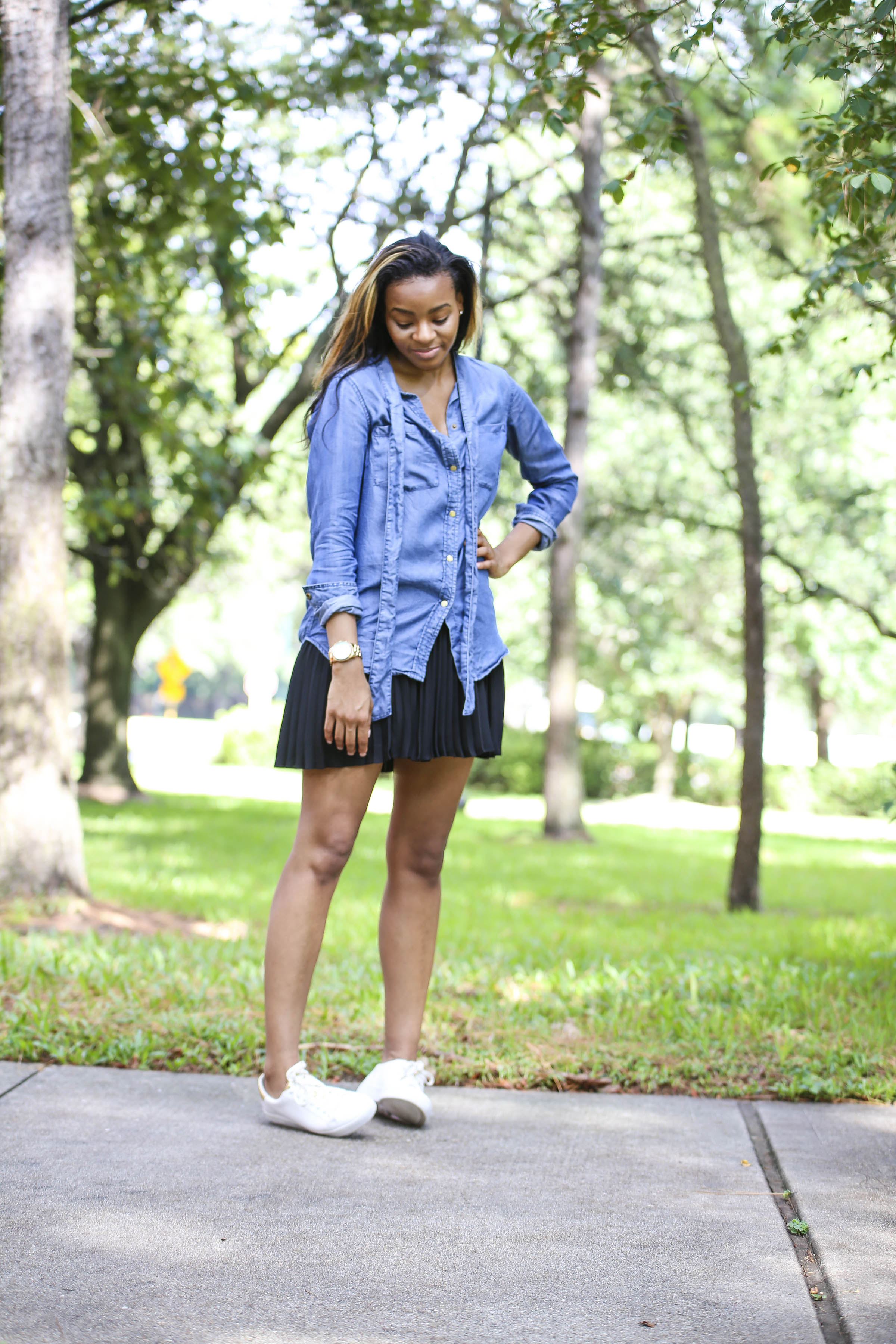 Until Next Time!
-B