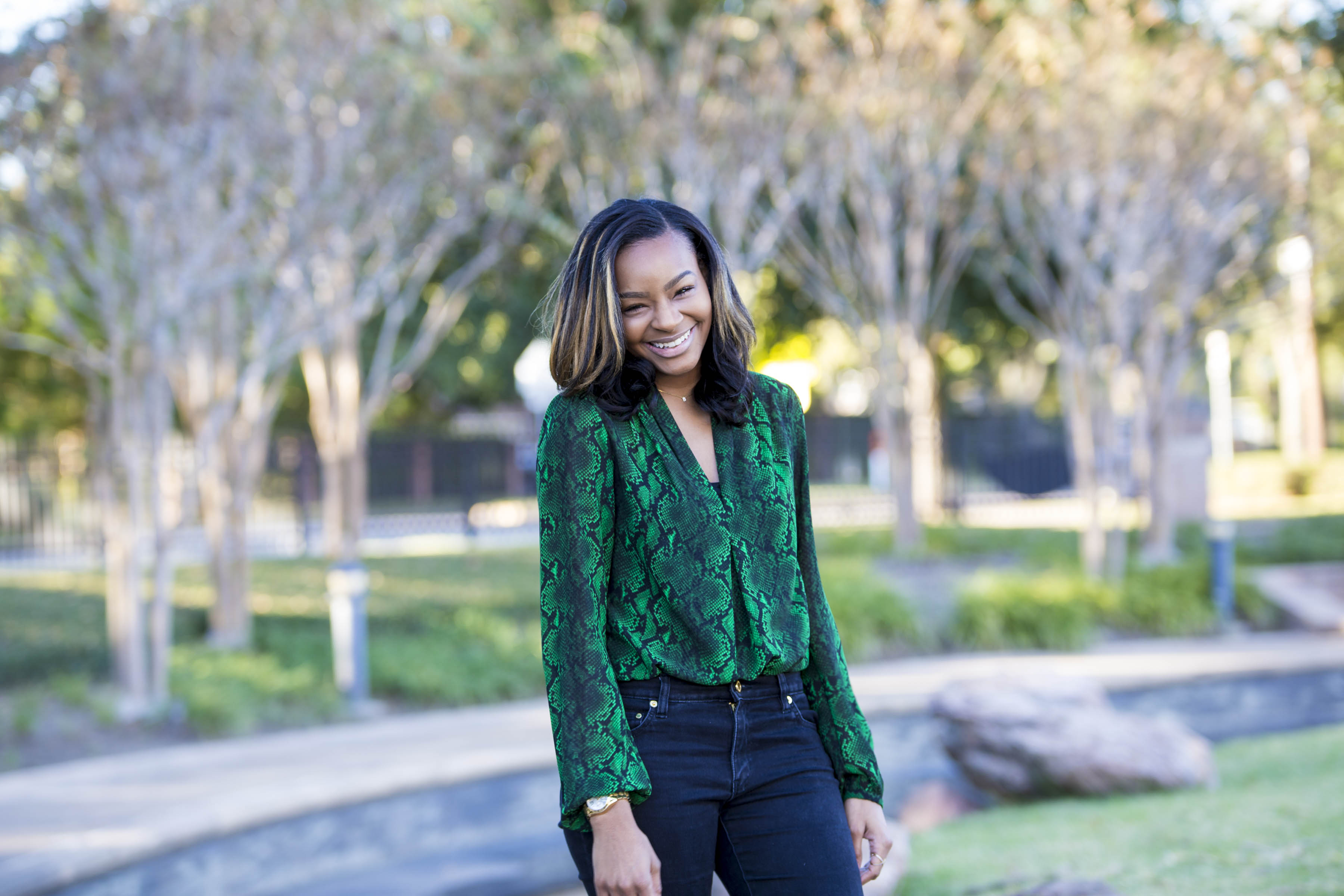 I have always loved a good patterned top! I like the easiness of being able to put something on and the item standing out enough that I don't have to over accessorize to finish getting ready for the day. So between this idea & the fact that one of my favorite colors is green, let's just say when I first got this top it was hard not to wear it every week! I have had this top for about a year & have been obsessed with it ever since. It goes with everything, from day to night & from the office to out with the girls!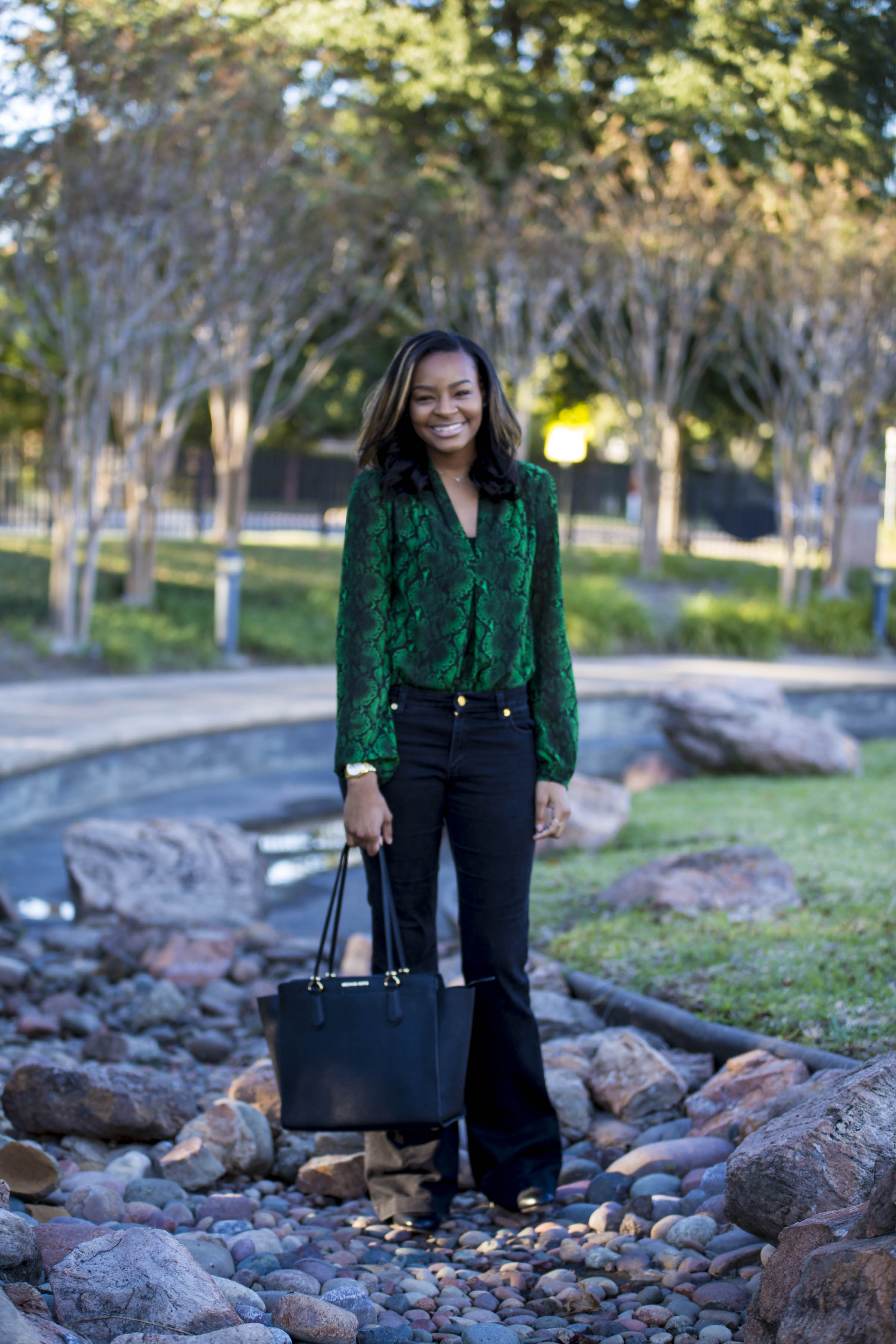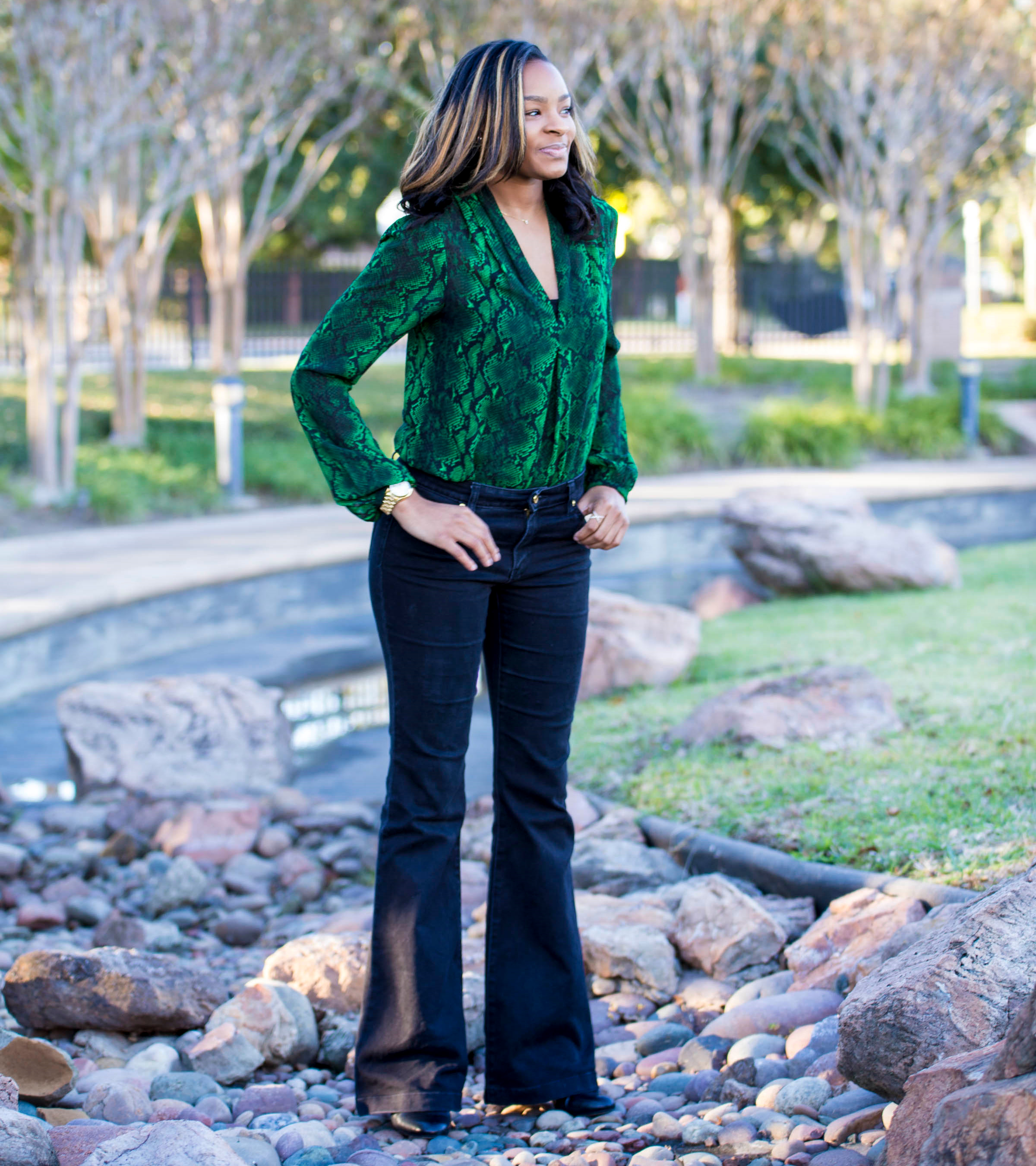 With patterned tops, I always try to keep the rest of my outfit pretty simple. For this look, I decided to tuck my top in & wear it with some dark flare denim. Being another favorite, dark flares are also a staple in my closet! I actually do wear these about once a week (shamelessly, haha!), and love how they can make anything look classic. Since my top is not recent, it is current unavaible so I linked some similars! Also, I've rounded up some of my favorite flares below, as I have this theory that everyone needs a pair!  My one rule of thumb when buying flares is to make sure that they are long enough to be worn with heels, as these pants look best when worn with something that's not flat.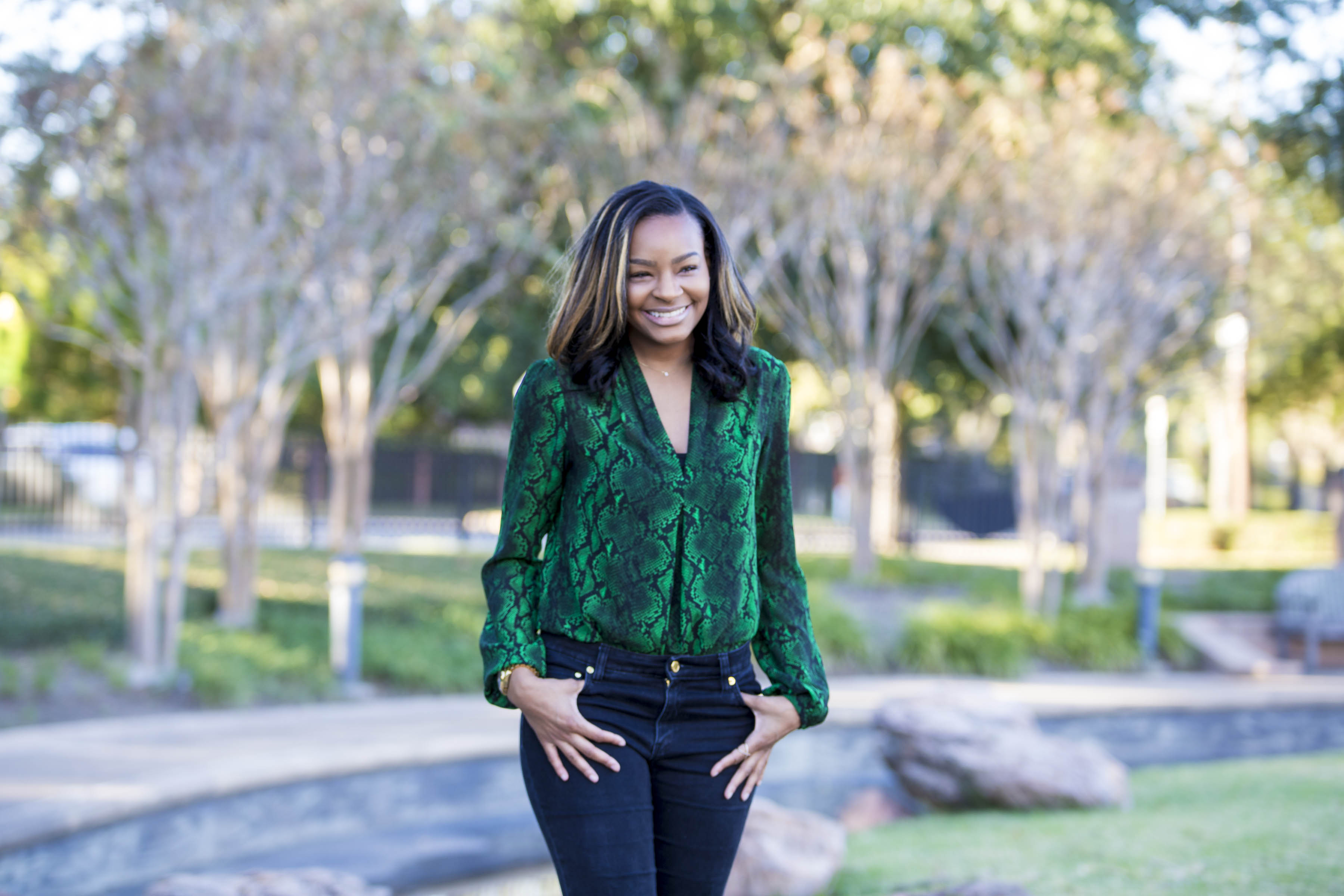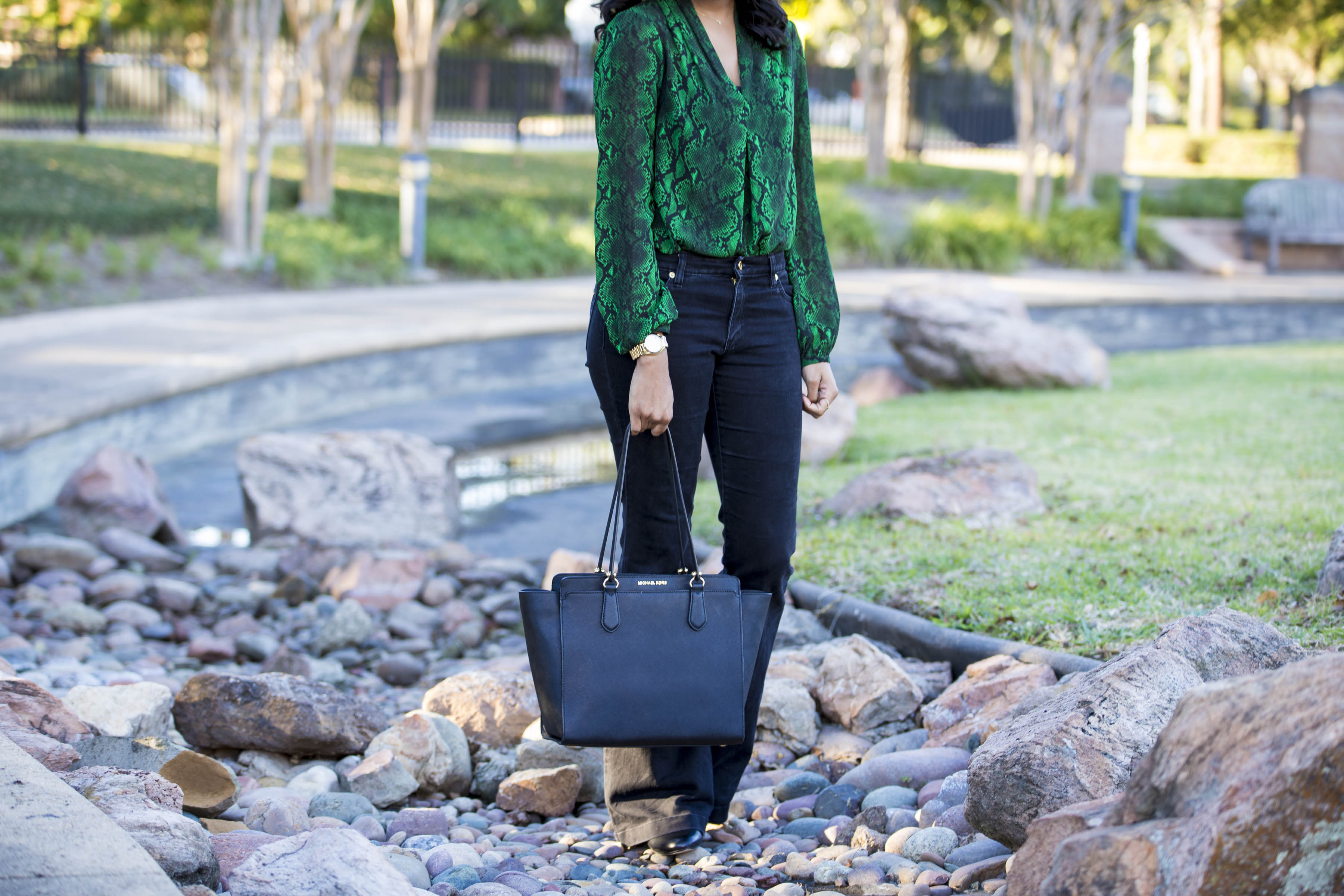 Needless to say, the patterned top + denim combo is one that is super easy & perfect for many occasions. When wearing pattern on top (or vice versa), always be sure to keep your bottoms neutral. Or, if you're feeling extra bold, you can always just wear pattern top to bottom! Either way, pattern in a closet is a must & there's always so many to choose from.
P.S.- I have some more looks with my fav flares here & here!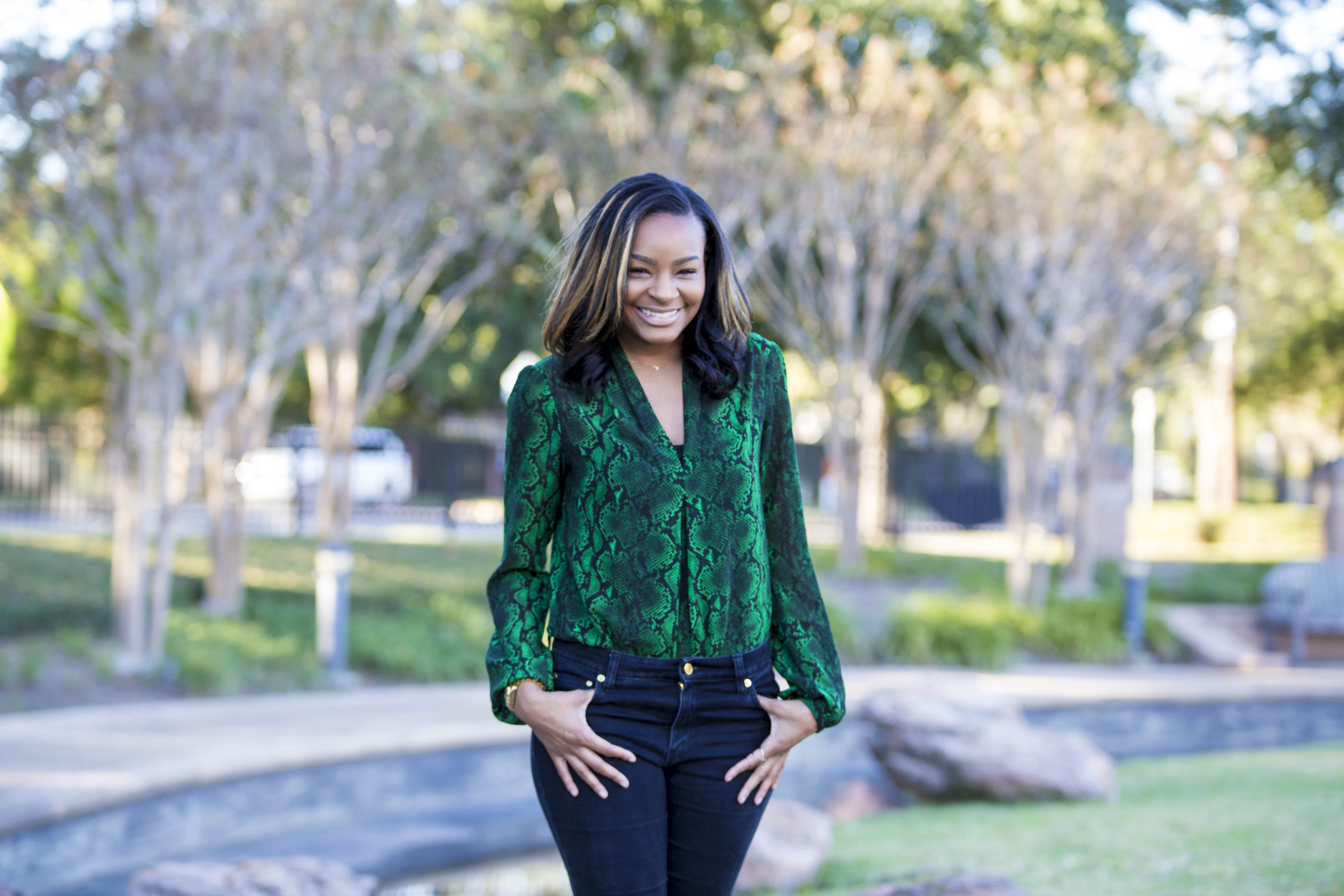 Until Next Time!
-B