This shop has been compensated by Collective Bias, Inc. and its advertiser. All opinions are mine alone. #FeedDogsPurina #CollectiveBias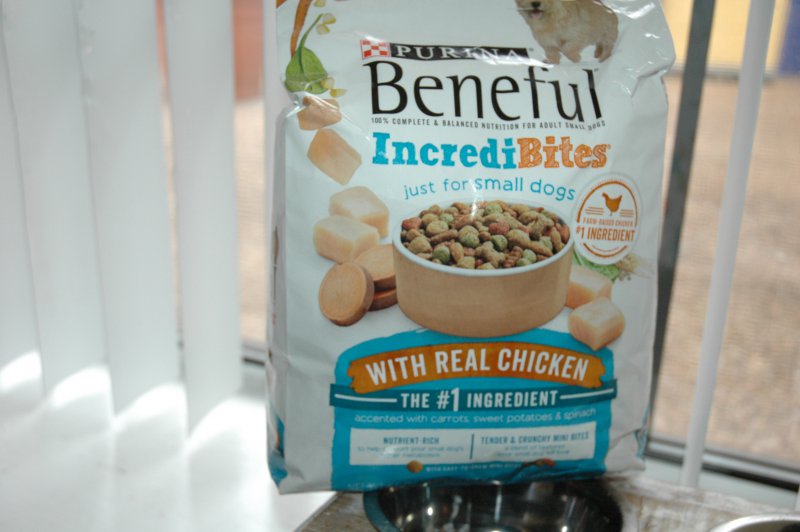 Calling all new "dog mommies" out there. I got my little furry bestie when he was a puppy and it has been one of my best decisions yet! Parker and are very close- he goes to work with me, has his own pillow & is a totes "people person". Needless to say- he's perfect. As perfect as he is, training him has been a journey. I was always told that training small dogs is a little more tricky due to their size. Although I do not know whether this is true or not, I do know that training any dog (small or big) is a lot work! This is why I have compiled below my top three tip I used when training Parker, including what food I chose for him. Purina Beneful® Incredibites® is great for small dogs, and the best part about it is that it's available at Target. As if I needed another reason to go to my favorite store, Purina has offers on the Cartwheel ap that get's you great deals on this product right now!
Tip One: Feed your dog at the same time every day
Buying all of your puppies "must have's" can be overwhelming! When I first got Parker, I went to Target (of course!) and got all of his essentials! I picked out the cutest bed, leash, collar, as well as the food I wanted to start him on. I myself try to eat really healthy, so I knew that this was something that I wanted for my little furball as well! I chose Purina due to the fact that they have food that not only has good ingredients, but also is formulated for your dog at each growing stage! The first tip I learned when I got my dog was to feed him (or her) at the same time everyday. Doing this lets your dog know when its time to eat, and also puts them on a schedule. Just like humans, dogs learn by repetition.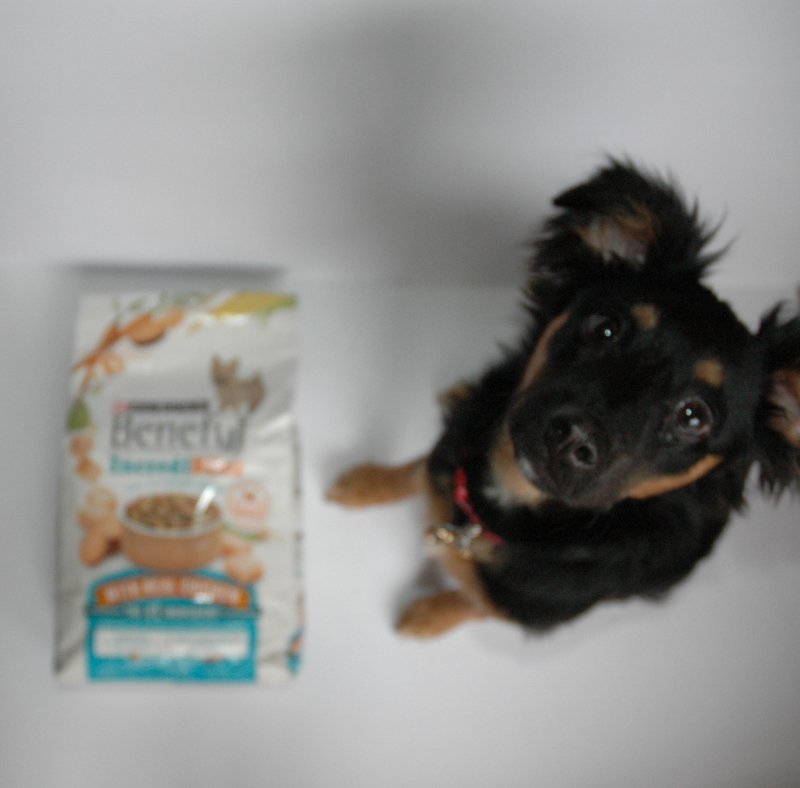 Tip 2: No table food before their own food is gone!
Growing up, I always heard the words "no dessert before dinner". I used to hate this- as I consider cookies to be completely acceptable for dinnertime! My dog seems to feel the same way, as he loves his treats…and french fries (bad, I know!). My second tip I learned when training my dog was to not give him treats, or table food, before he finished his own. It's hard to say no, especially to puppy eyes, but doing so will be good in the long run! Not giving your dog food that is not formulated for him will be good for their growth and longivity. One thing I really love about Purina Beneful Incredibites® is that it's formulated just for little dogs- so not only does my dog love it-but it's good for him too! It contains farm-raised meat as the number one ingredient with whole grain and accets of vegetables.He gets so excited when it's time to eat and always finishes food. It's after this that I normally slip him a treat..or two! Purina IncrediBites can be found in the dog care isle at your local Target.
Tip 3: Keep the same brand!
As stated earlier, I chose Purina when Parker was a puppy because I knew the brand had food for every stage of his life. Parker loves his Purina and gets so excited about dinnertime! You can get your dog started on a healthy lifestyle too- as there is a large variety of Purina dry dog food available at Target now!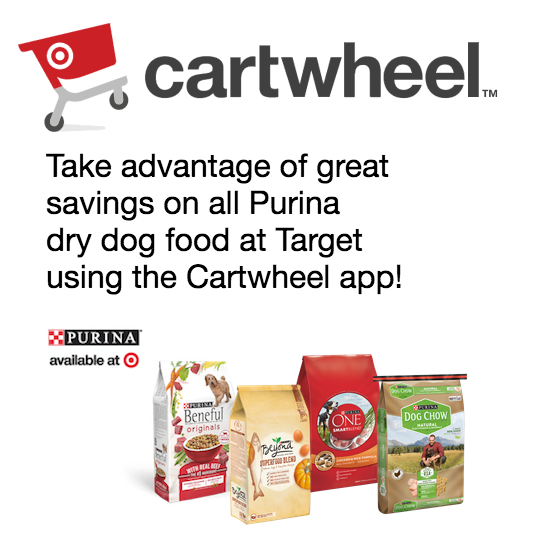 I thought training my dog was going to be really hard- but it actually wasn't that bad! Between creating a eating schedule for Parker, using Purina Dry Dog Food, & having a reason to visit my favorite store- I have no complaints!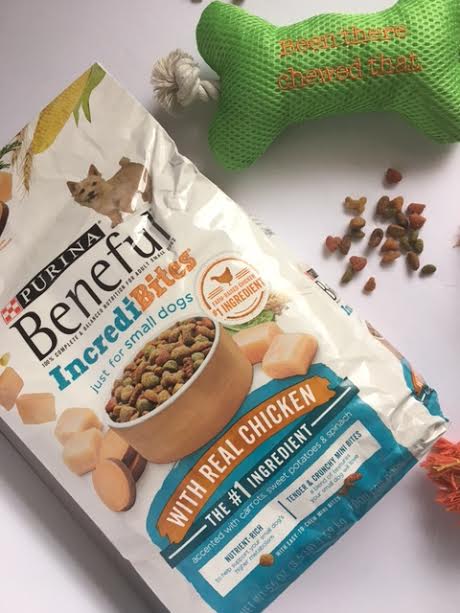 Until Next Time!
-B